Del Mar native pursues love of wine, art with his own craft wine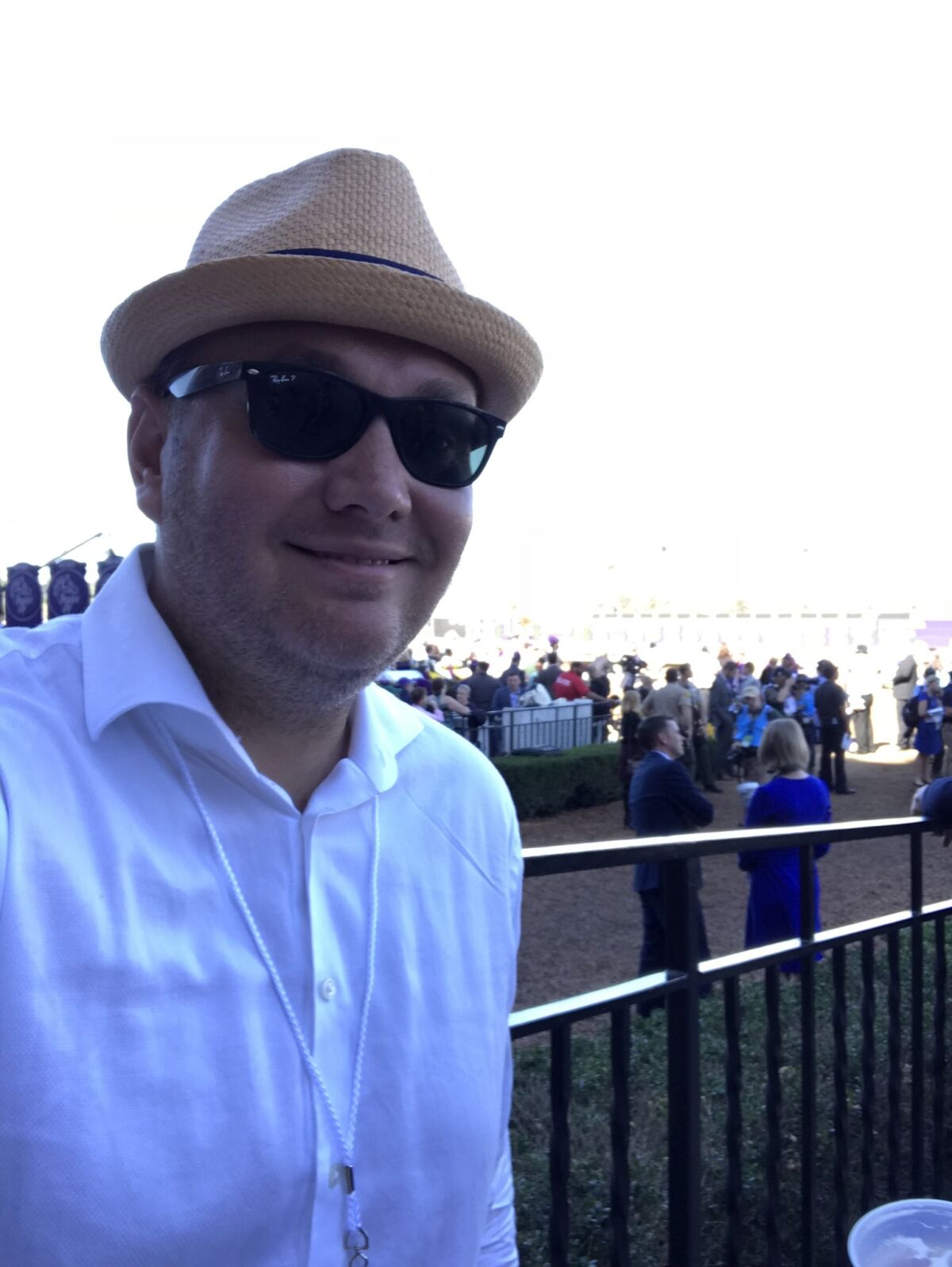 Del Mar resident Brian Schmaltz is a mechanical engineer by trade and vintner by choice, running his own boutique wine label Library Collection.
Schmaltz teamed up with Robin Akhurst, a winemaker at Napa Valley's Clos Pegase and Swanson Vineyards, to create a limited, small production wine every year with each vintage featuring a unique artist's work on the label. In that sense, each "Volume" in the Library Collection is a one-off, never to be seen again.
"We like the idea of small production," said Schmaltz of his side job in craft wine-making. "It's like a labor of love."
For its wine, Library Collection acquires its grapes in Oakville in Napa Valley and does its fermenting and storage in St. Helena. The first vintage they produced was the 2012 Volume 1 Cabernet Sauvignon —so far they have produced four cabernets and two chardonnays. The wines are available online and in select restaurants in Napa.
Schmaltz grew up in Carmel Valley and Del Mar, graduating from Torrey Pines High School in 1998. He earned his master's degree in mechanical engineering from San Diego State University and moved to the Bay Area and then to Napa to pursue his career.
Living in Napa, Schmaltz got involved in the wine industry, working part-time at wineries to help out during the harvest season. For three seasons he soaked up as much knowledge as he could, learning how to make wine and about the fermenting process—he learned the art of sorting wine and picking grapes, doing punch downs and pump-overs, the processes of punching down the solid mass of grape skins, stems and seeds that float to the top during the fermenting process, and the process of pumping wine up from the bottom of the fermenting tank.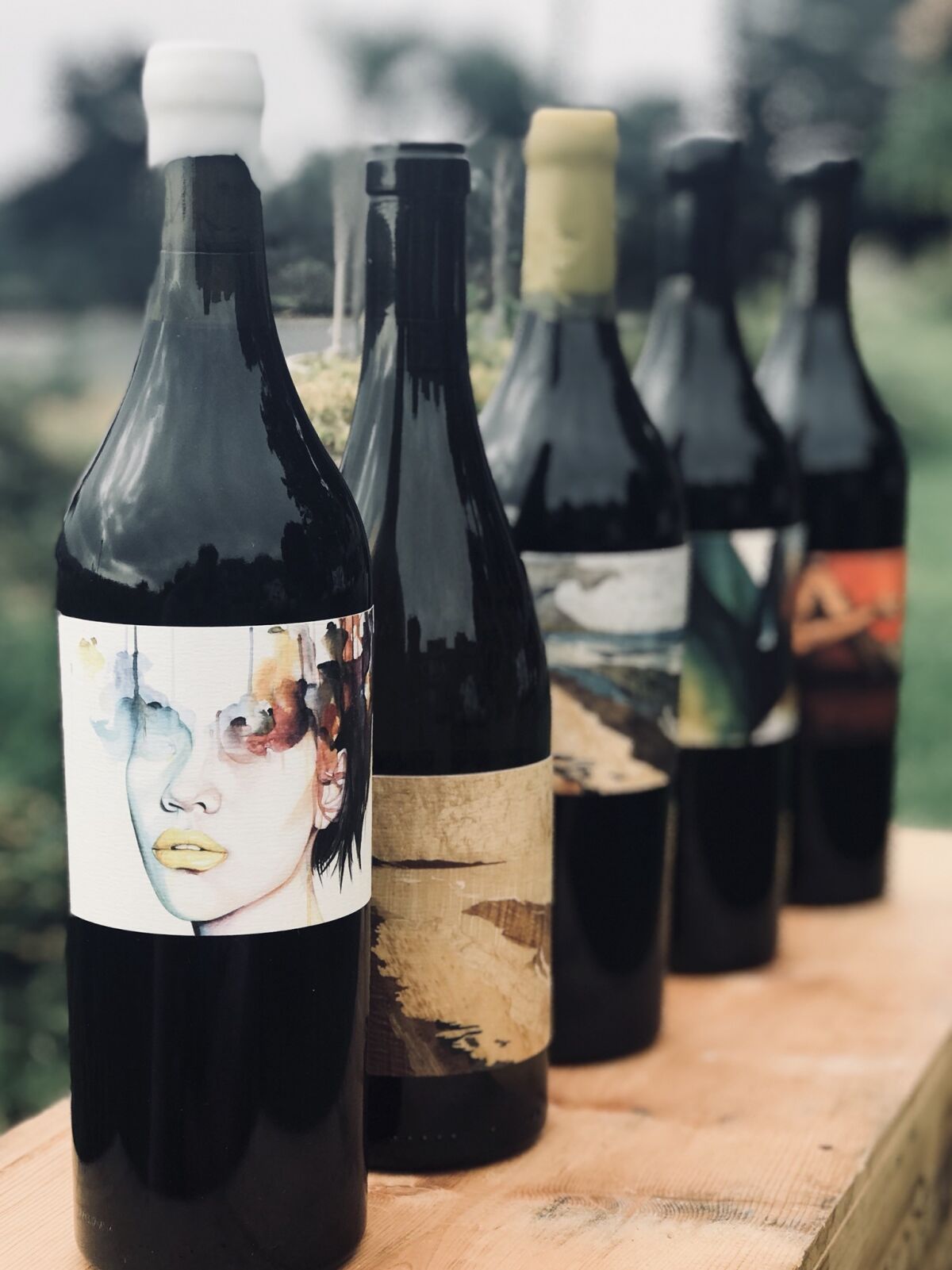 He never even thought about making his own wine until winemaker Mike Smith of Myriad /Carter Cellars suggested he work with Akhurst on their own little label.
With the Library Collection wines, Akhurst brings his experience working with some of the best winemakers in the world, including Anne Claude Leflaive at Domaine Leflaive in Burgundy, France; Matt Wenk of Two Hands Wines in the Barossa Valley of Australia; and Thomas Rivers Brown of Schrader/Outpost Cellars in Napa Valley. As Schmaltz moved back to Del Mar two years ago, he frequently visits Napa to oversee the fermenting process, help with blending and the waxing and labeling of the wines.
With the first volume they produced 300 bottles of 100 percent, classic Napa Cabernet Sauvignon, aged in new French Oak for 18 months, featuring Schmaltz's cousin Romalyn Schmaltz's artwork on the bottle. Their latest cabernets produced about 600 bottles and 1,000 bottles of the two chardonnays, each volume switching labels and featuring a new artist.
Bringing it back to his love of Del Mar, Schmaltz reunited with Torrey Pines High classmate Mac Hillenbrand to create the Volume III art of 9th Street in Del Mar.
Library Collection's current release is the 2015 Volume IV Napa Cabernet Sauvignon, with label artwork by Christina Leta. The tasting notes promise a nose of new French oak, cherry and dark chocolate, "alcohol that is very subtle for a full-bodied Napa Cab that is this young and a palate of smooth velvety tannins, cherry and currant. Nice acidity. Slight anise along with the earthiness rounds out the palate."
They also have available the 2016 Library Collection Volume IV; Chapter 2 - Napa Chardonnay, featuring a palate of ripe stone fruits, smooth oak, and a touch minerality.
Library Collection will be bottling its fifth volume cabernet in July and the third generation of chardonnay will be out in spring 2019.
Schmaltz's goal when he first started six years ago was to be able to produce a box set of volumes one through six, all bottles signed by the artists.
"I haven't thought about it after that," Schmaltz admitted of his plans moving forward. "For us, we'd like to keep the quality high and keep the distribution going. I want to bring more to the San Diego wine market."
Get the Del Mar Times in your inbox
Top stories from Carmel Valley, Del Mar and Solana Beach every Friday for free.
You may occasionally receive promotional content from the Del Mar Times.