20th Annual Ugly Dog Contest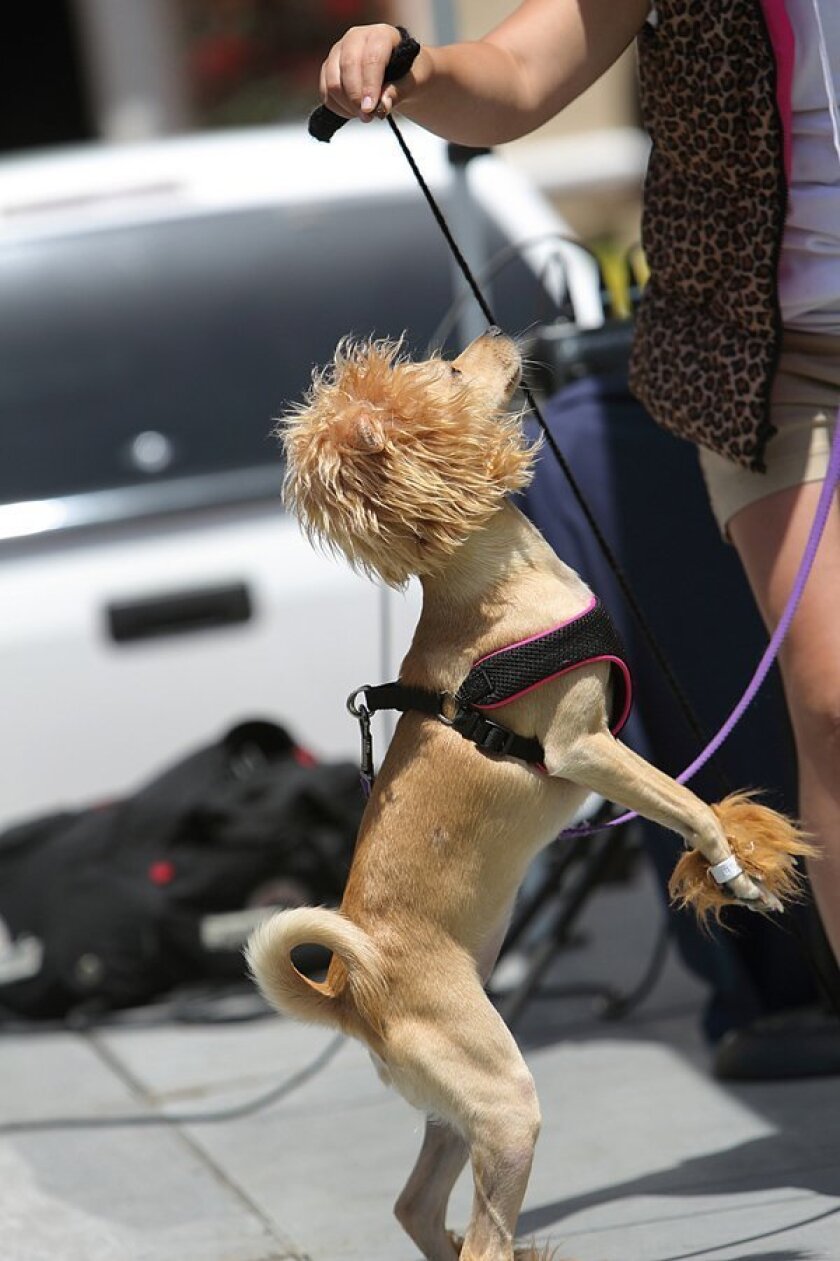 Whiskey came dressed as a lion
(Jon Clark)
Carson with her Mexican Hairless Ceelo
(Jon Clark)
Jasper and his owner won 3rd place in the Child/Dog Costumer category
(Jon Clark)
Sebastian with his owners
(Jon Clark)
Kayla introduces her dog Lacey (1st place in the Child/Dog Costume category)
(Jon Clark)
Jasper and his owner won 3rd place in the Child/Dog Costumer category
(Jon Clark)
Kayla and her dog Lacey (1st place in the Child/Dog Costume category)
(Jon Clark)
Great Dane Mr. Bates with his owner Jon Cofinas
(Jon Clark)
Kalyn with Dutchess and Lisa with Onslow
(Jon Clark)
Dutchess and Onslow prepare for the competition
(Jon Clark)
Macie McDoodle with the Schmidt family
(Jon Clark)
Sharlene with her dog Suzi-Q
(Jon Clark)
Donald with his German Shepherd mix Pilot
(Jon Clark)
Jean with her dog Yukon
(Jon Clark)
Jeanne with Suki, a Jack Russell and Maltese mix
(Jon Clark)
Leslie and Tom Leech with their dogs Sam and Randy
(Jon Clark)
Dawn and Ashley with dogs Spencer and Mango
(Jon Clark)
Olga with her dog Margo
(Jon Clark)
The 20th Annual Ugly Dog Contest
(Jon Clark)
The 20th Annual Ugly Dog Contest returned to the Del Mar Fairgrounds April 19. This community event was presented by the San Diego Coastal Chamber of Commerce and the Del Mar Kiwanis.
The dog show consisted of 10 categories (Cutest Dog, Most Unusual Markings, Looks Most Like Its Owner, Best Trick, Best Costume (adult), Best Costume (child 10 & under), Cutest Mutt, Most Beautiful (female), Most Handsome (male) and Ugliest Dog. Prizes were awarded for 1st-3rd place in all categories.
The event raised money for the San Diego Humane Society and Reality Changers.
Photos by Jon Clark.
---
Get the Del Mar Times in your inbox
Top stories from Carmel Valley, Del Mar and Solana Beach every Friday.
You may occasionally receive promotional content from the Del Mar Times.