21st Annual Ugly Dog Contest
Jeffrey Wilson announces the "Most Unusual Markings" winners: Tiffany Sue Ellen (3rd place), Ozzie (2nd place), and Arrow (1st place)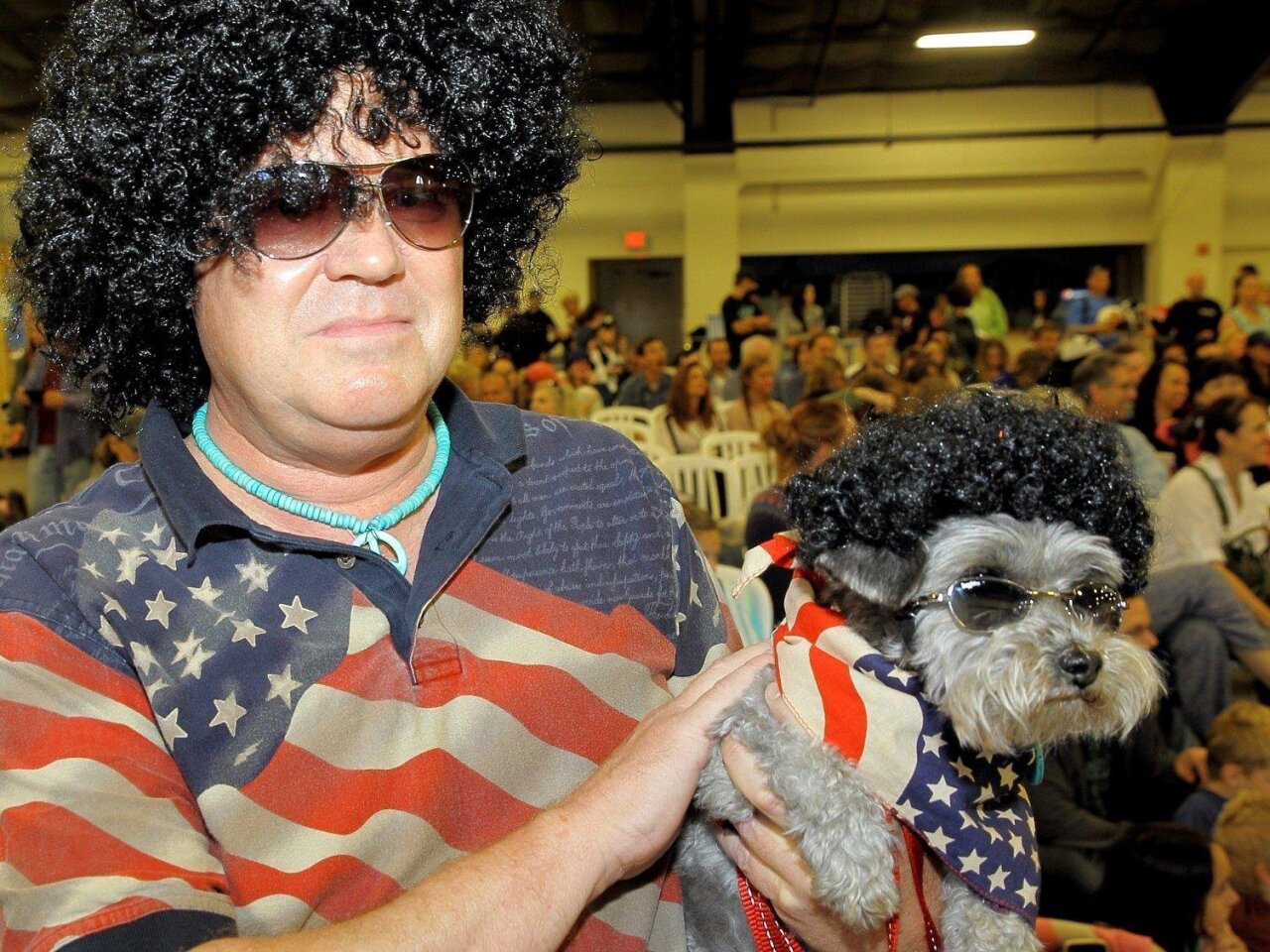 "Dogs that Look Like their Owners" contestants Doug Savage and Sir Ruffles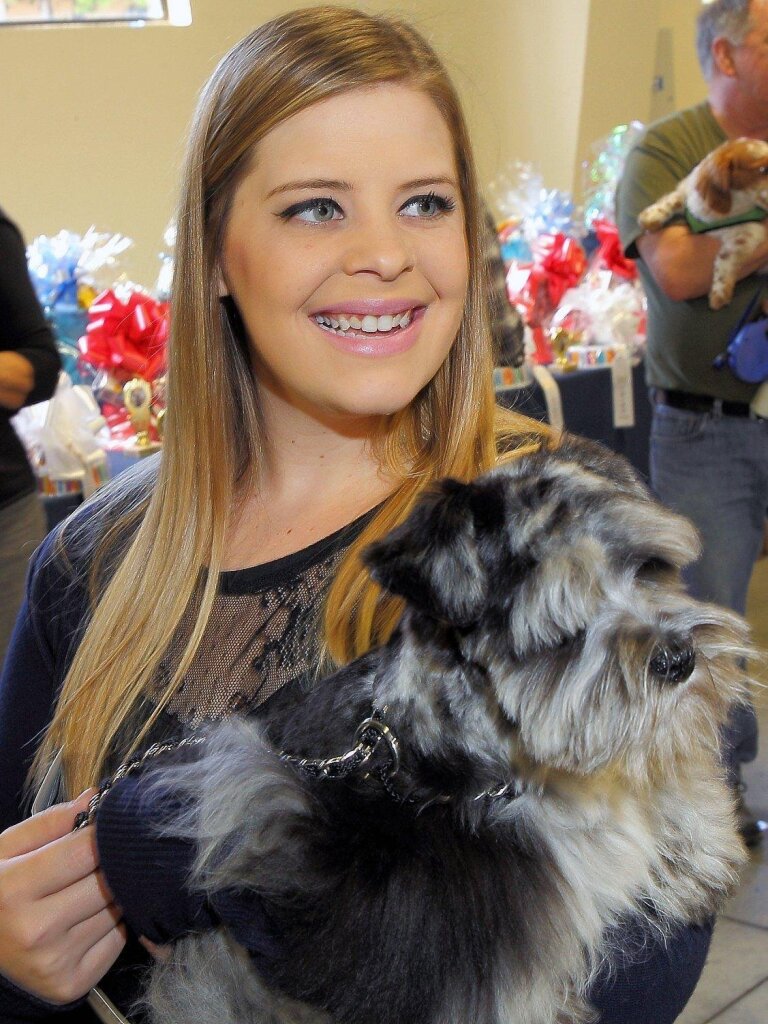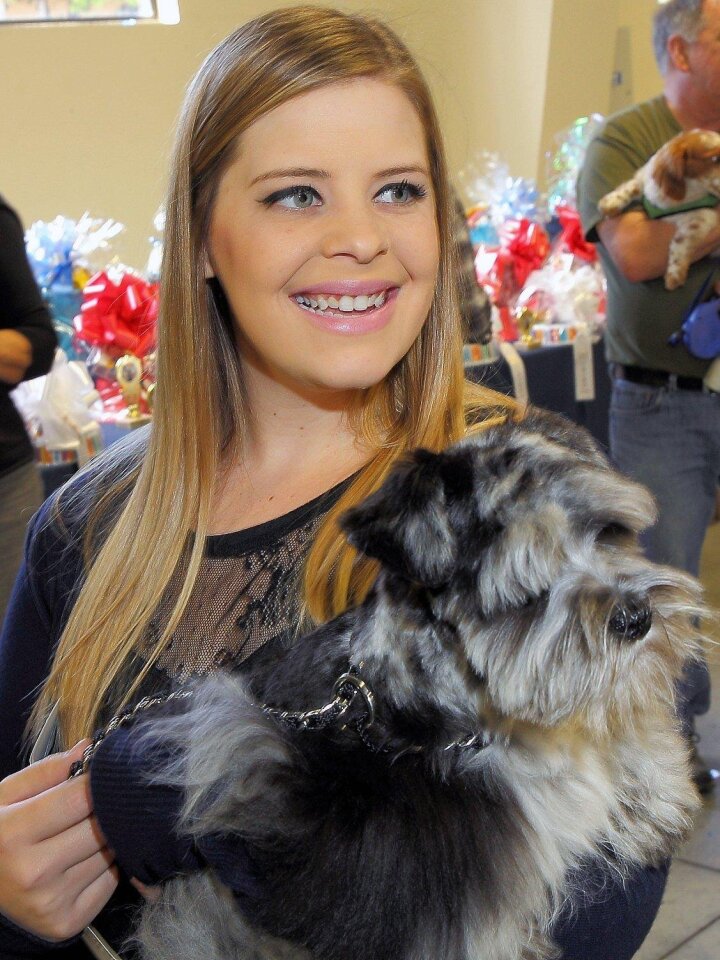 "Most Unusual Markings" entrant Ozzie with Ms. Bollas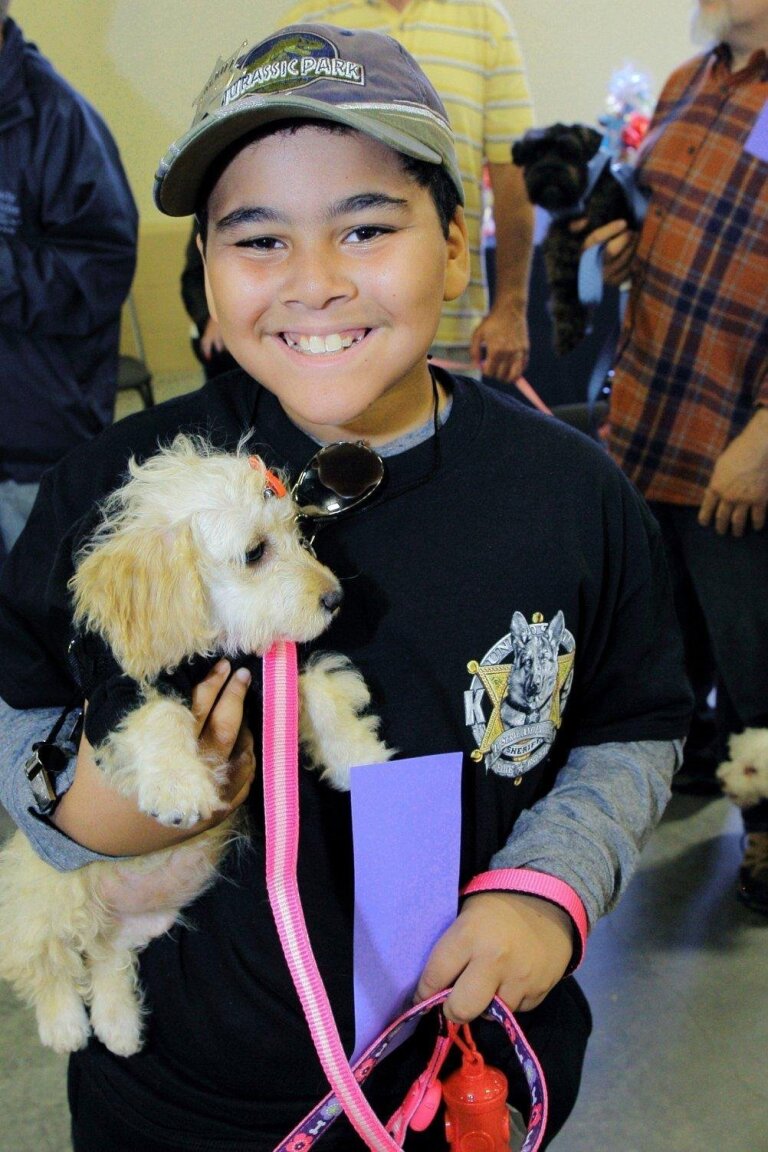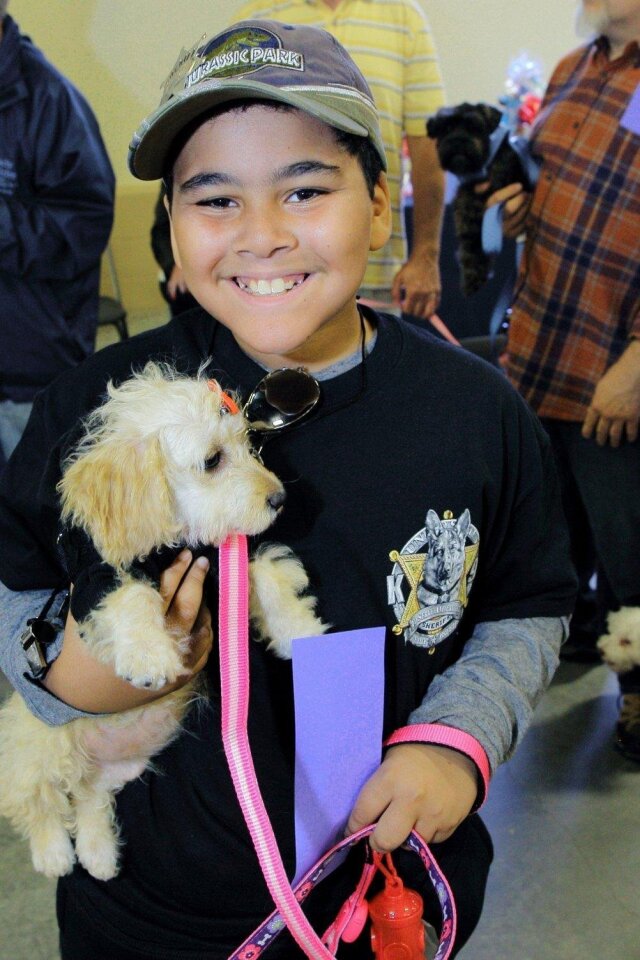 "Cutest Puppy" candidate Lily with Jesse Williams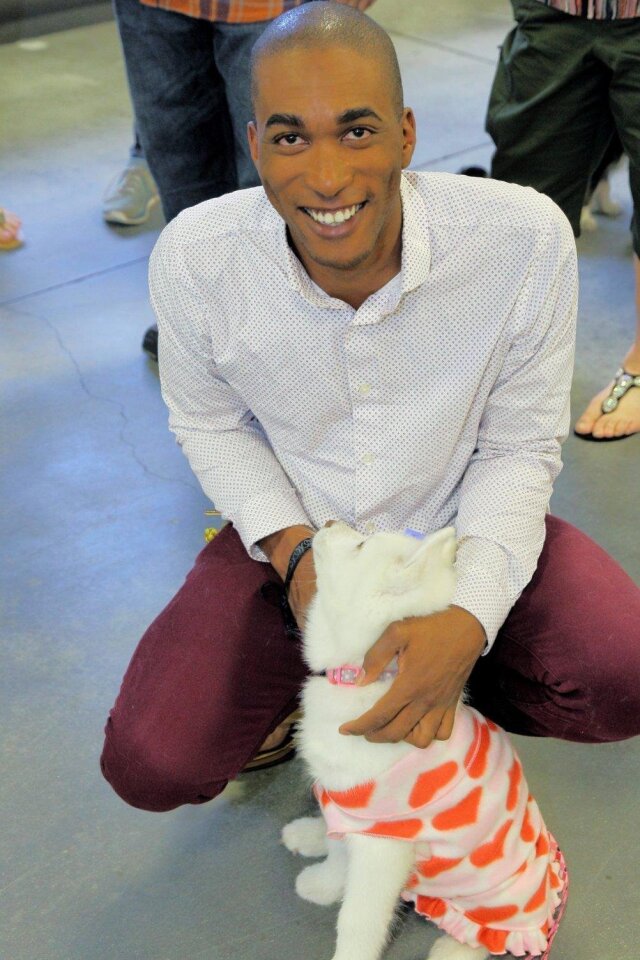 "Cutest Puppy" candidate Disco with Chin Darlington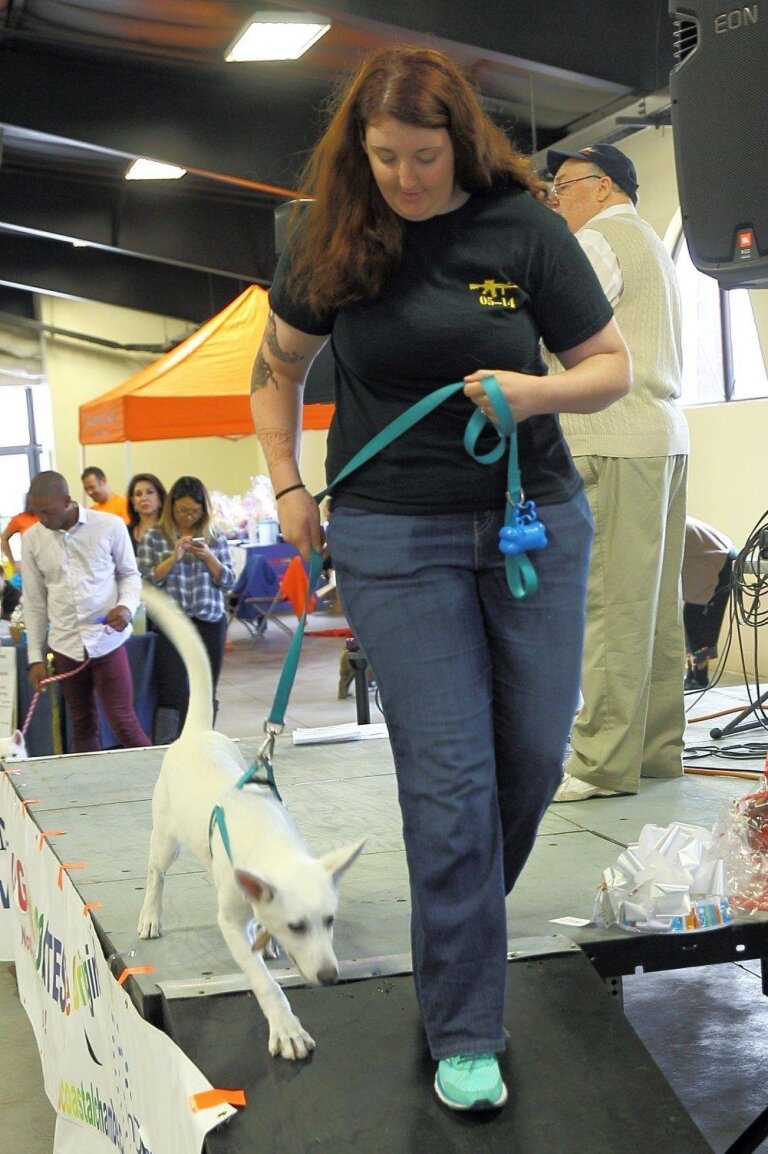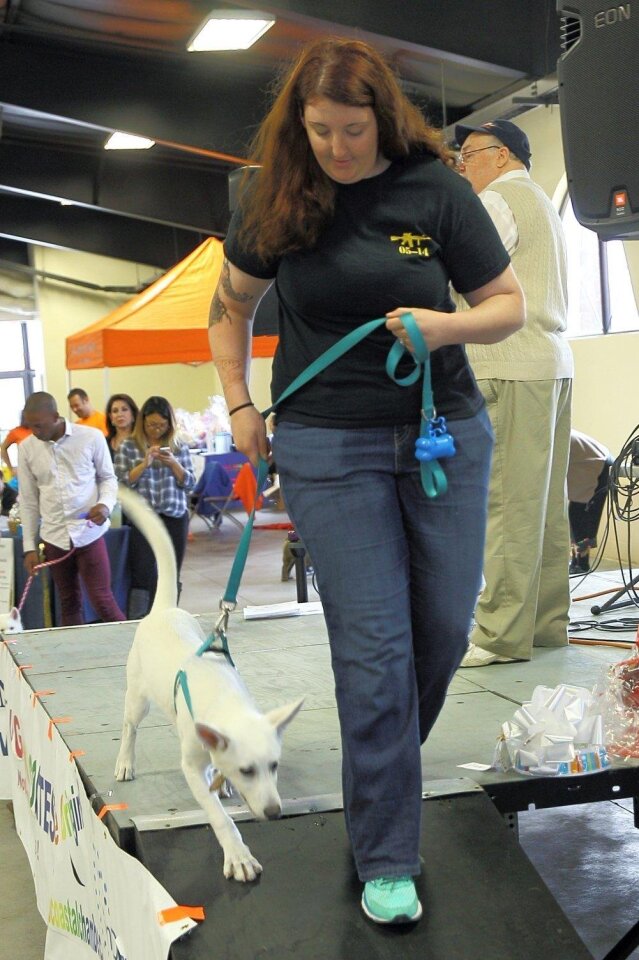 "Cutest Puppy" candidate Sierra with Clara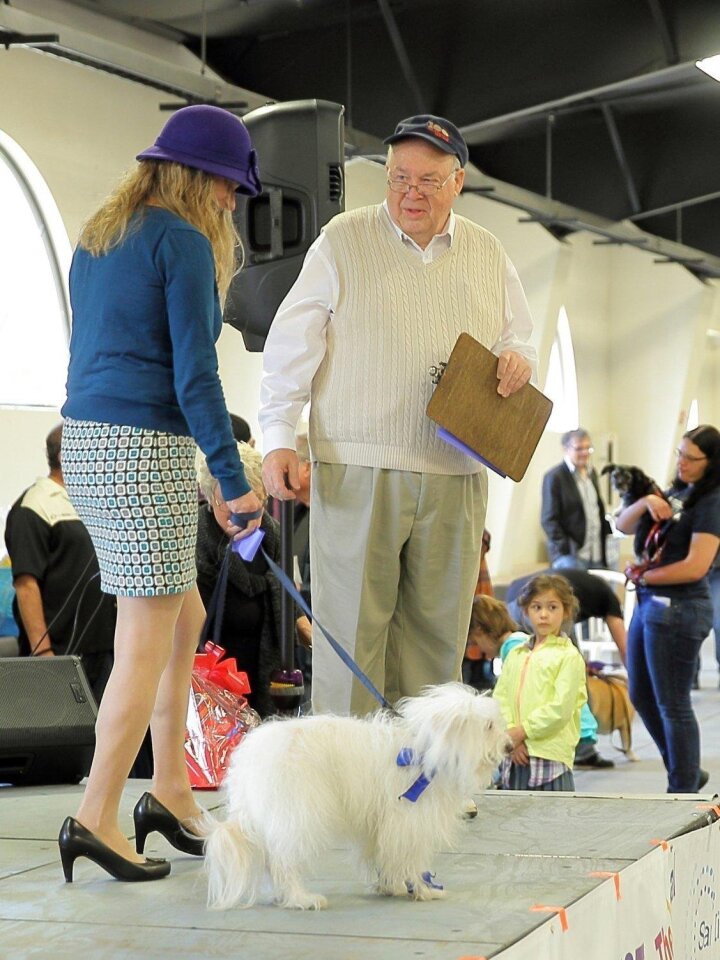 Entrants in the "Cutest Puppy" category line up to show off for the judges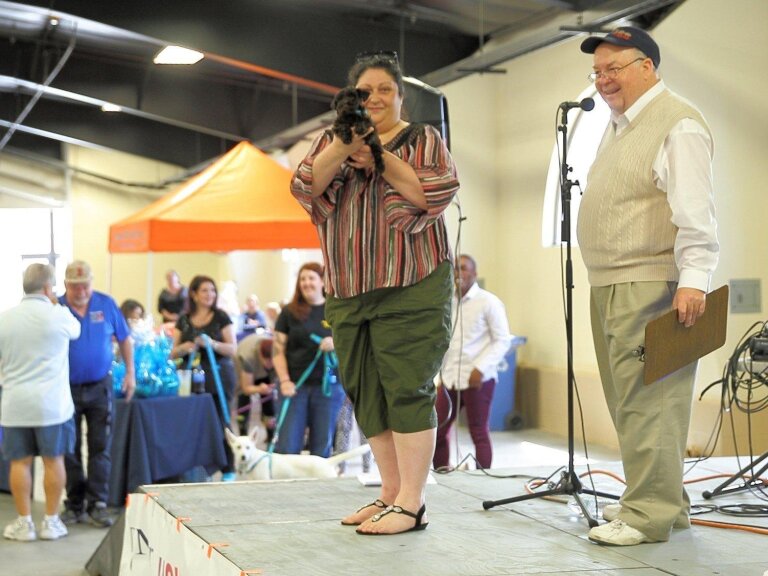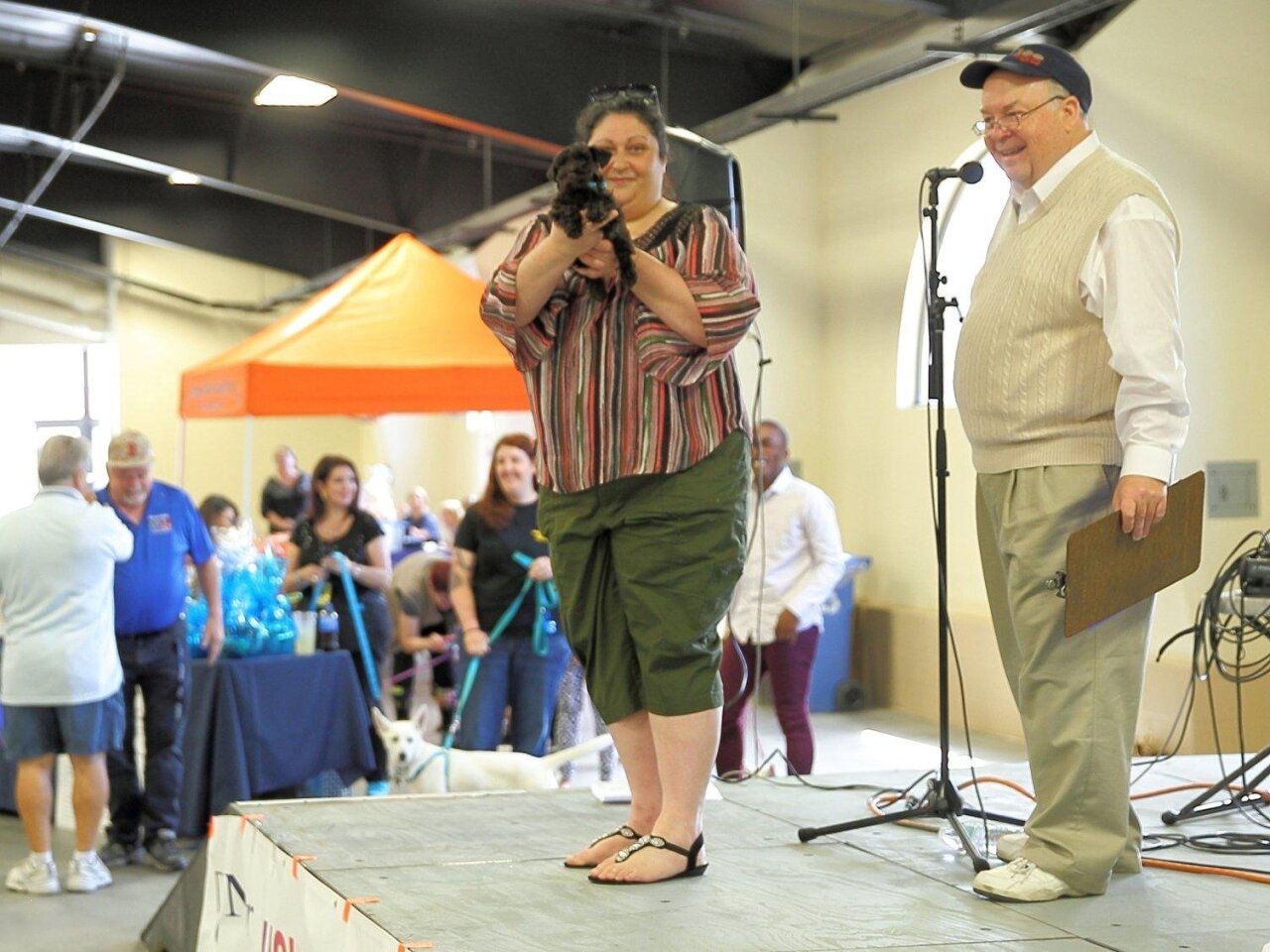 "Cutest Puppy" candidate Envy with Diana Bollas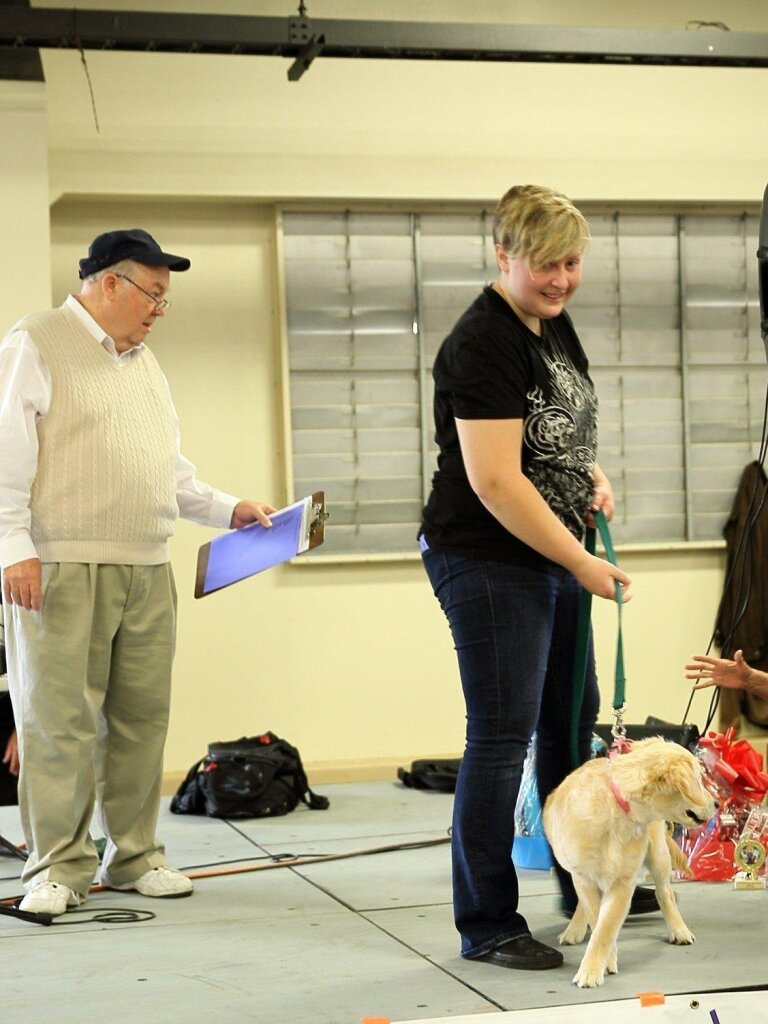 "Cutest Puppy" candidate Merlock with Corrine Smith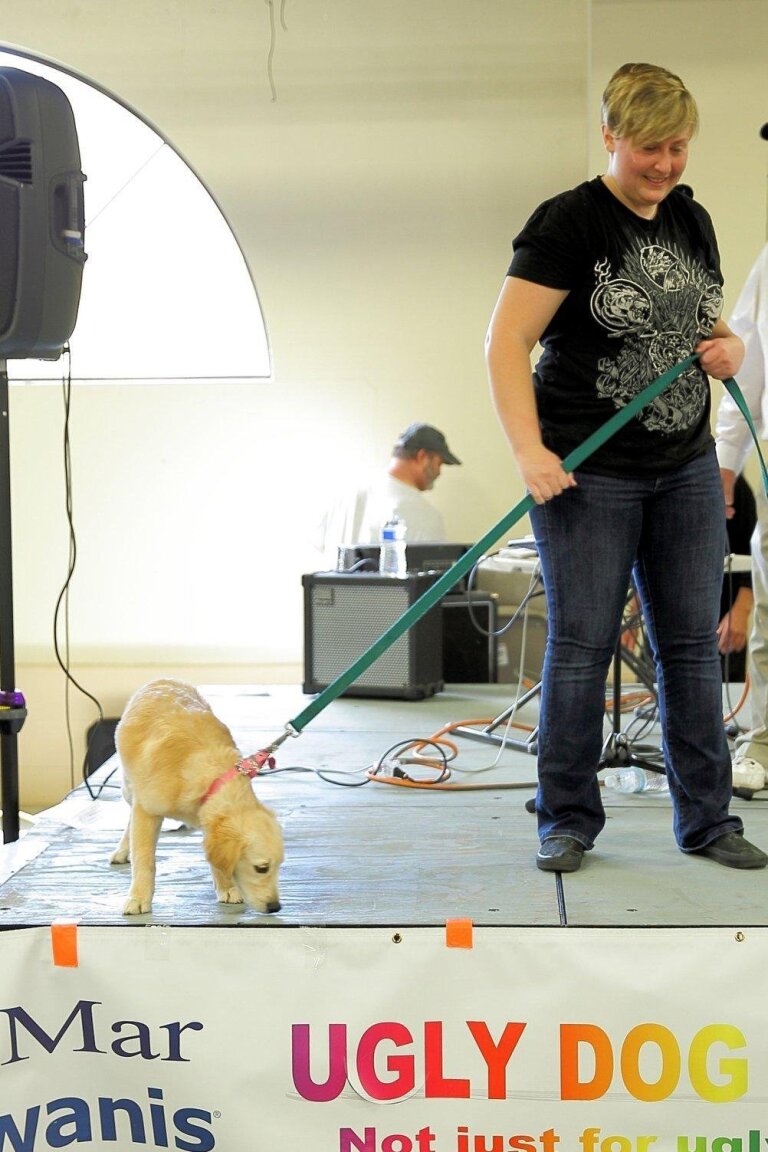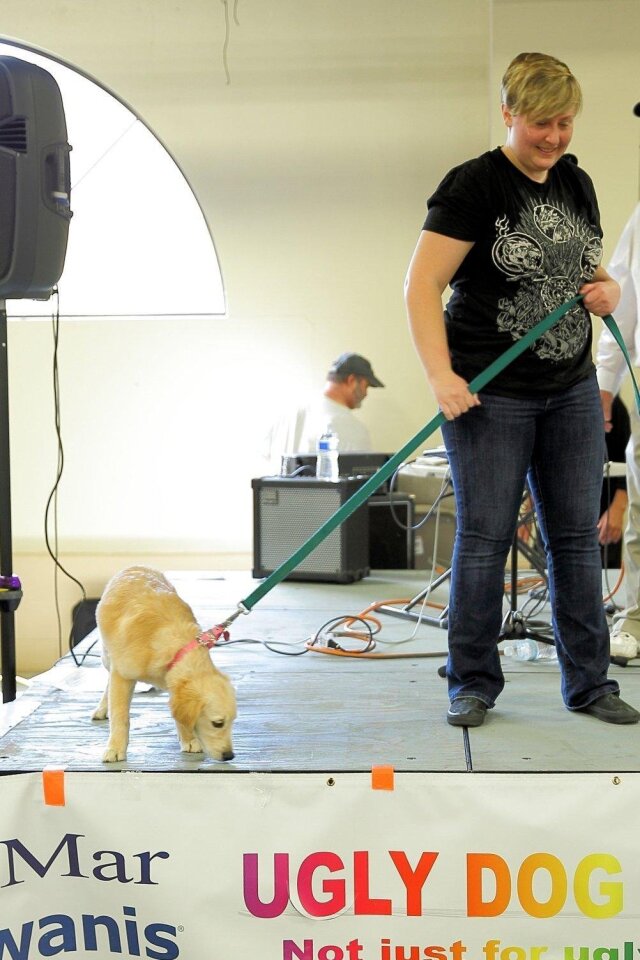 'Cutest Puppy" candidate Merlock with Corrine Smith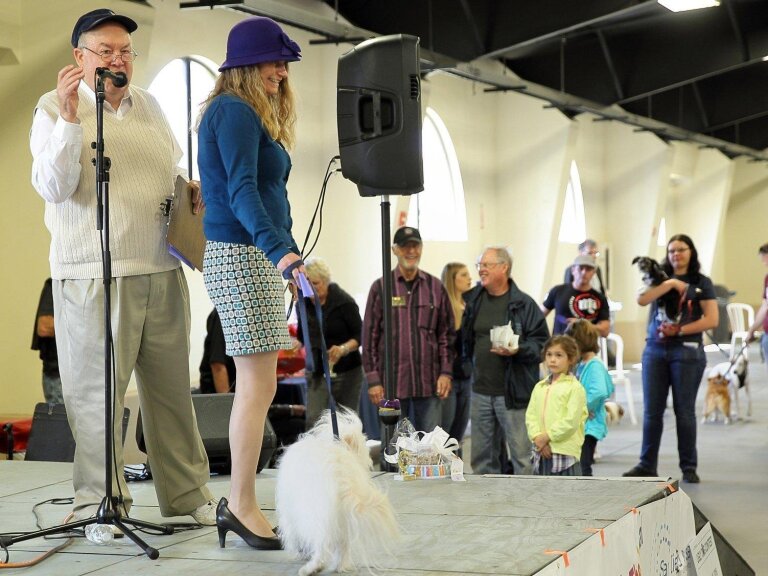 Entrants in the "Cutest Puppy" category line up to show off for the judges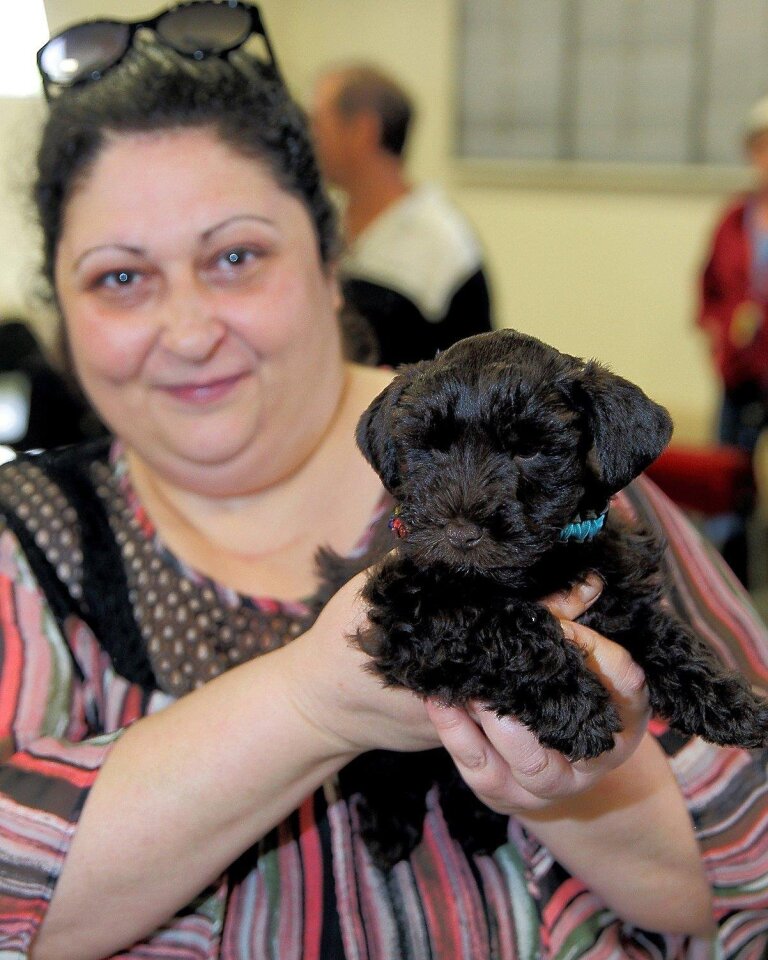 "Cutest Puppy" candidate Envy with Diana Bollas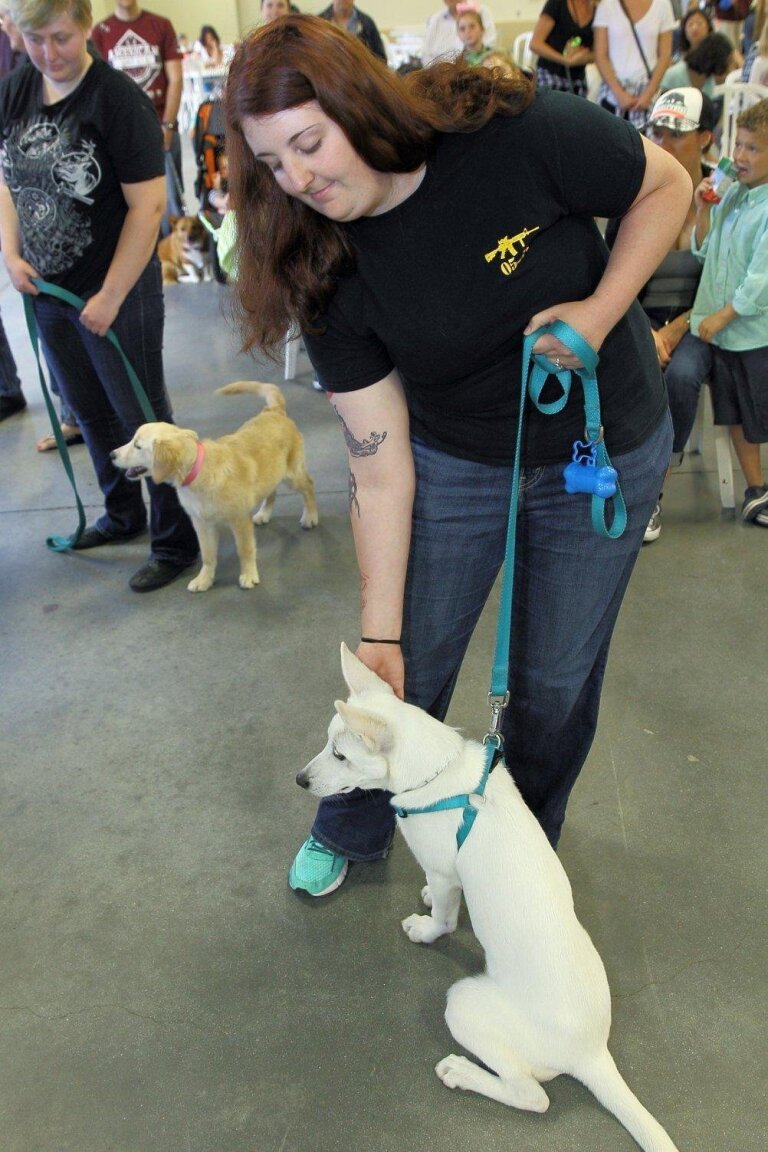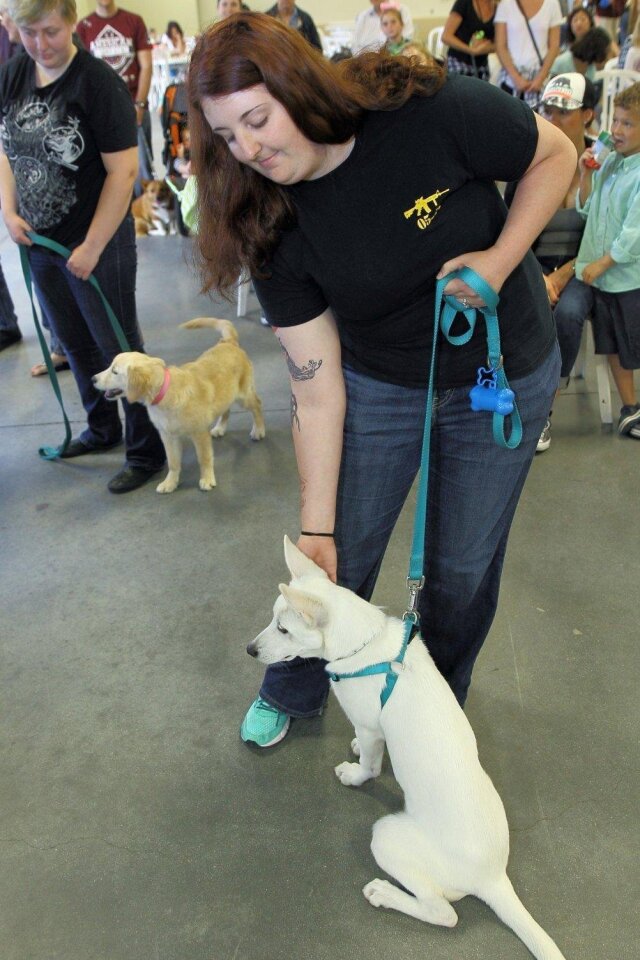 "Cutest Puppy" candidate Sierra with Clara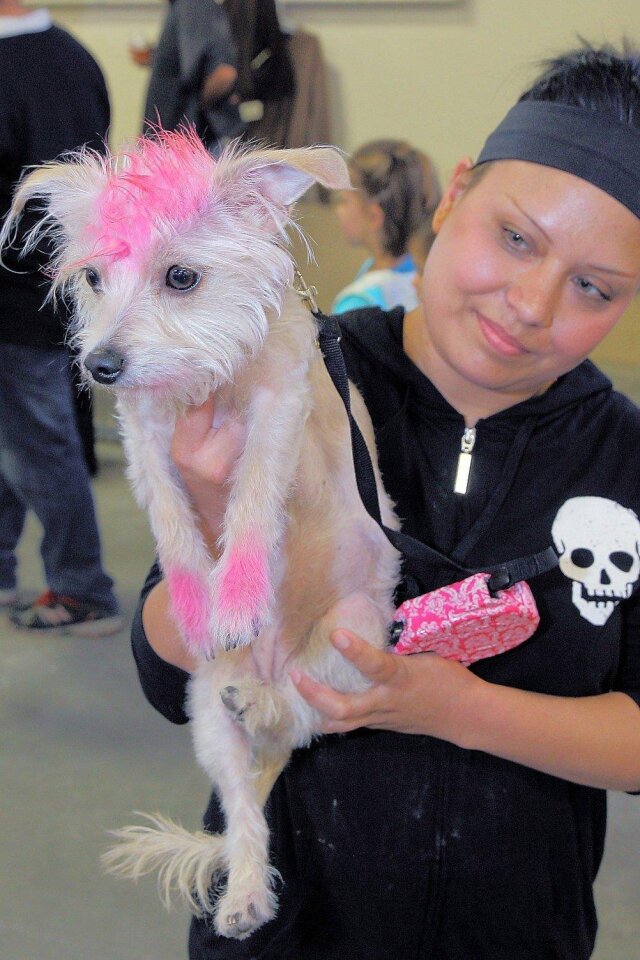 "Cutest Puppy" candidate Mary Jane with Carissa Musaraca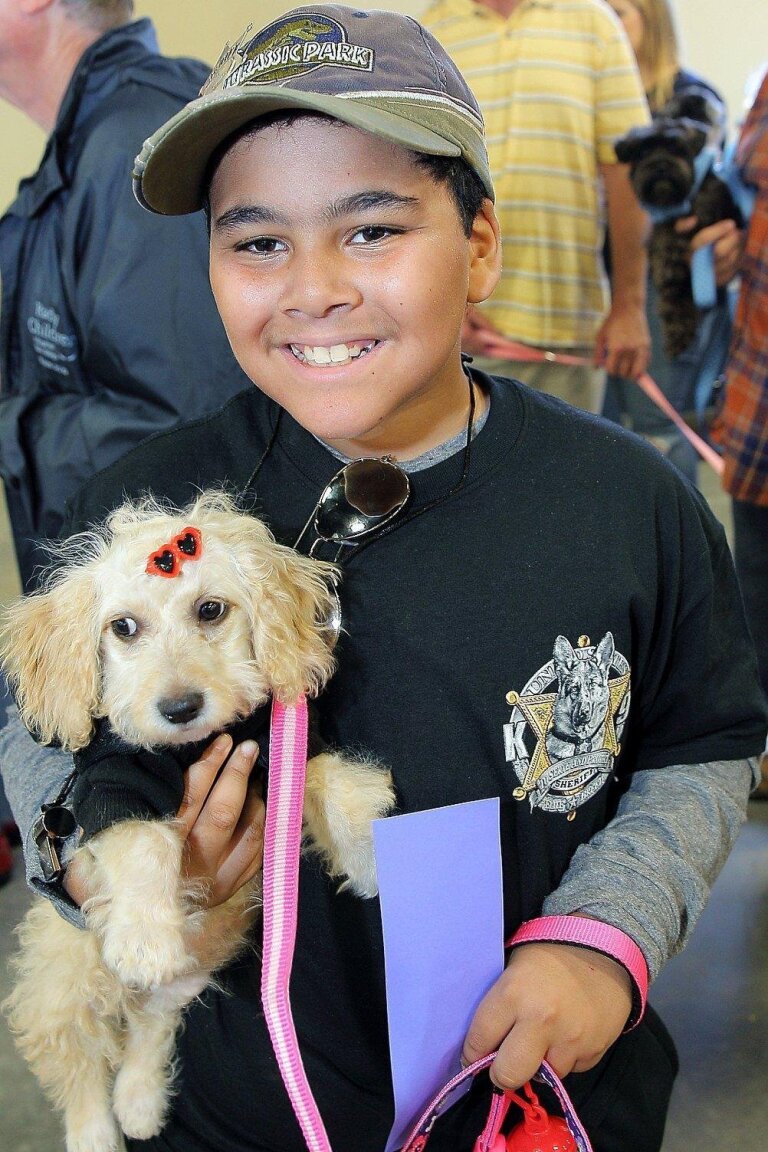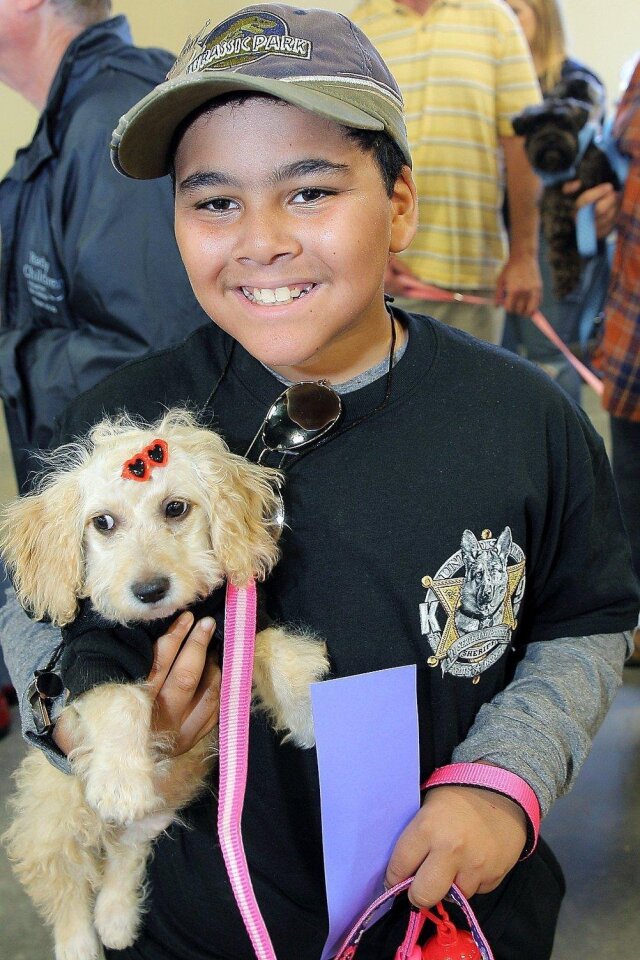 "Cutest Puppy" candidate Lily with Jesse Williams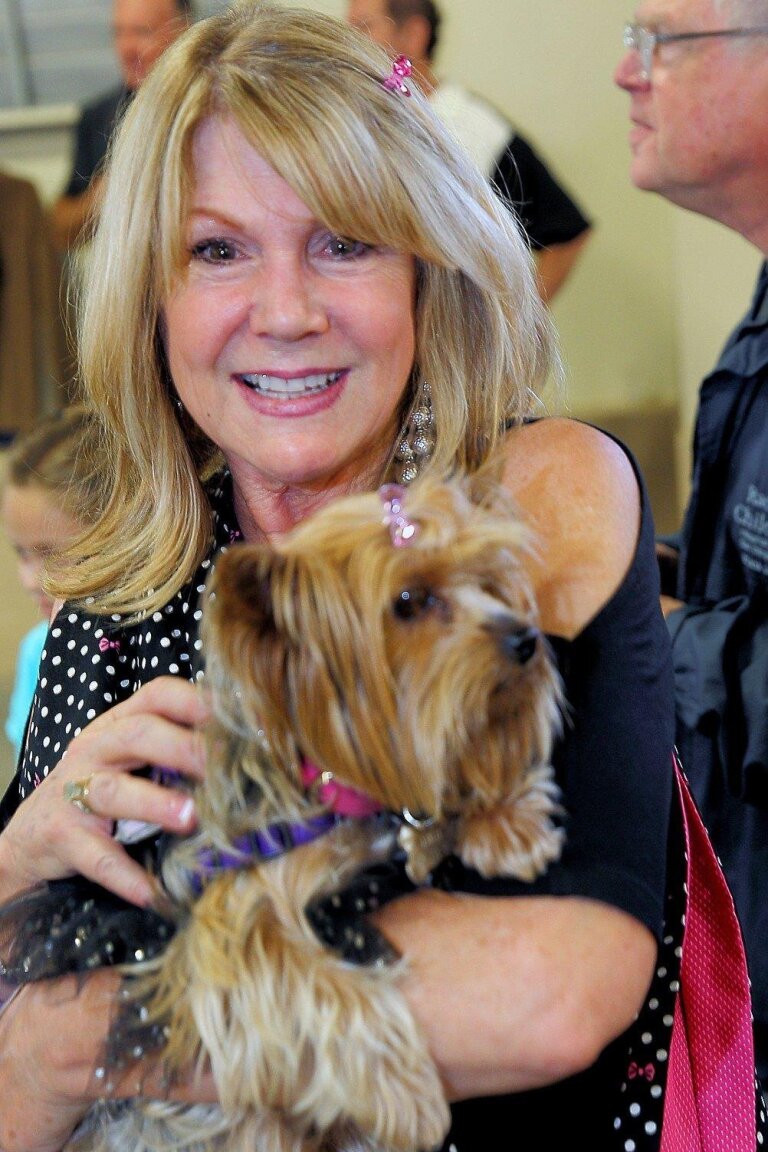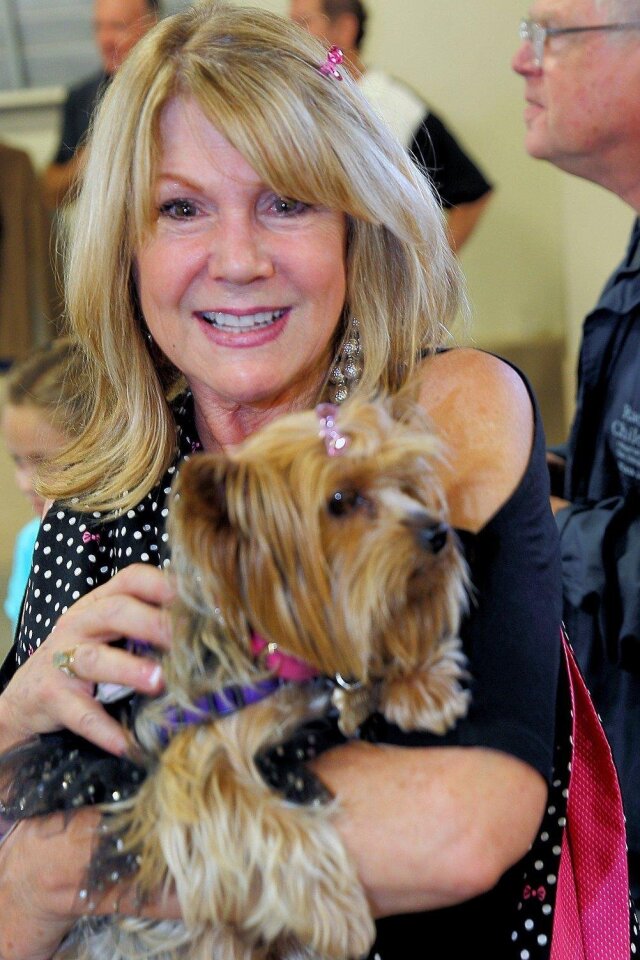 "Cutest Puppy" candidate Lulu with Linda Hayes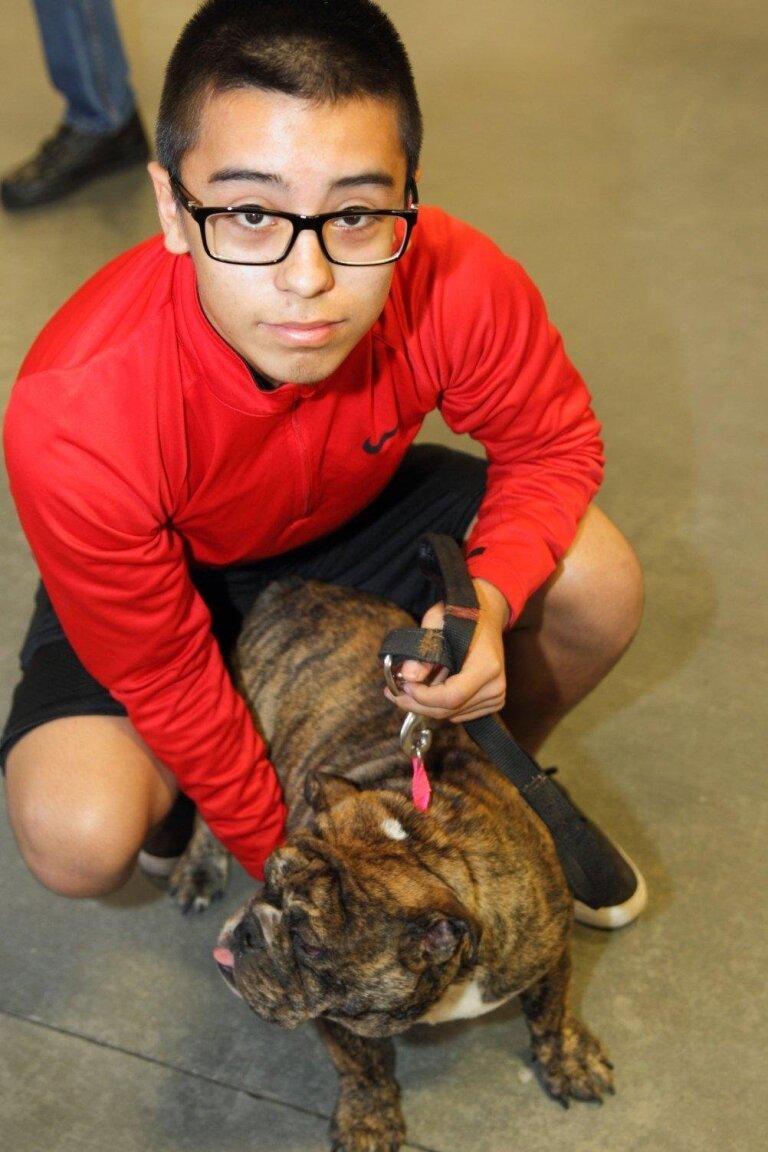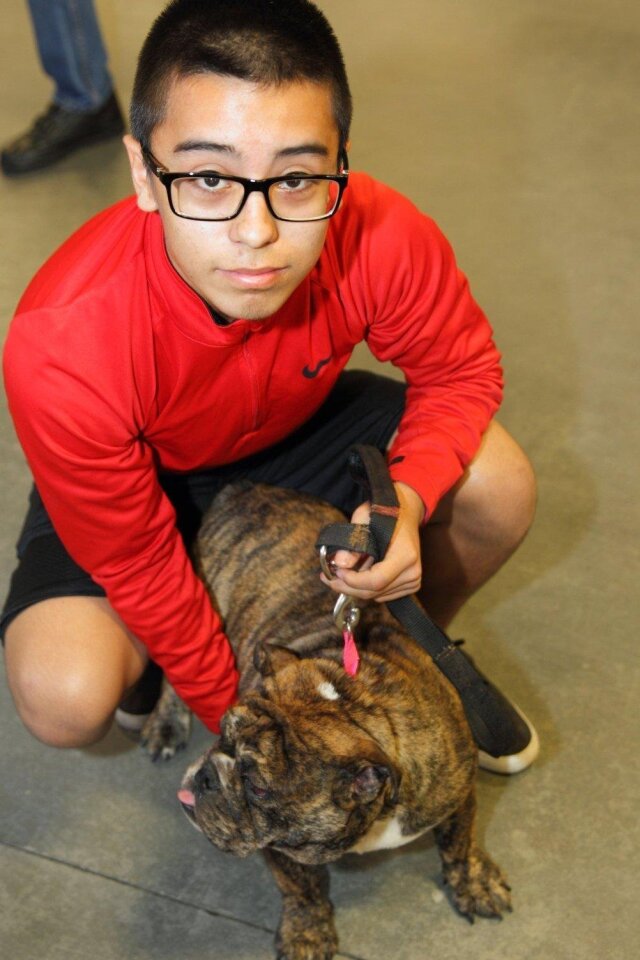 "Cutest Puppy" candidate Daisy with Juan Castro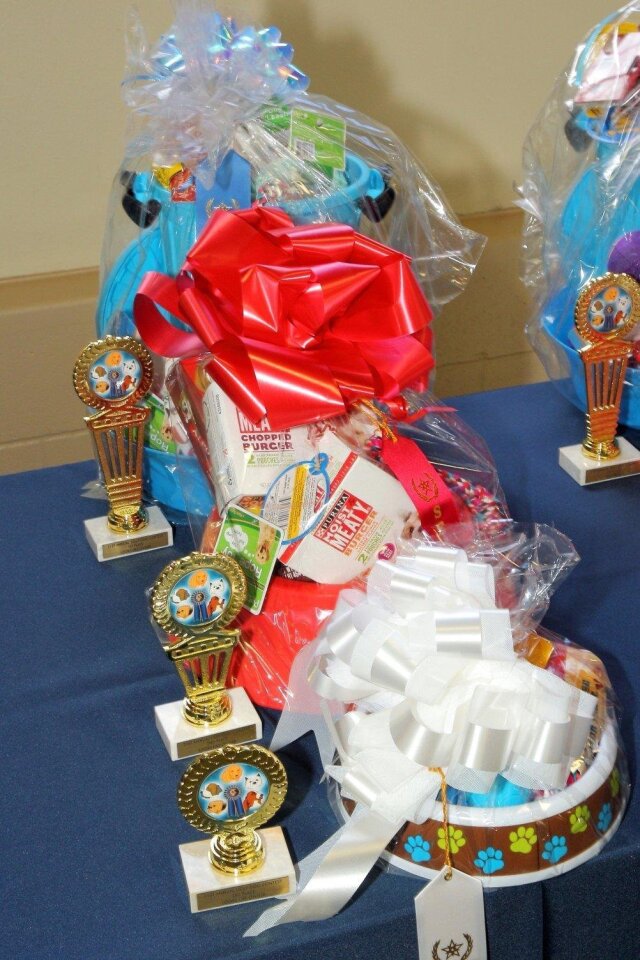 Prizes for the winners in each category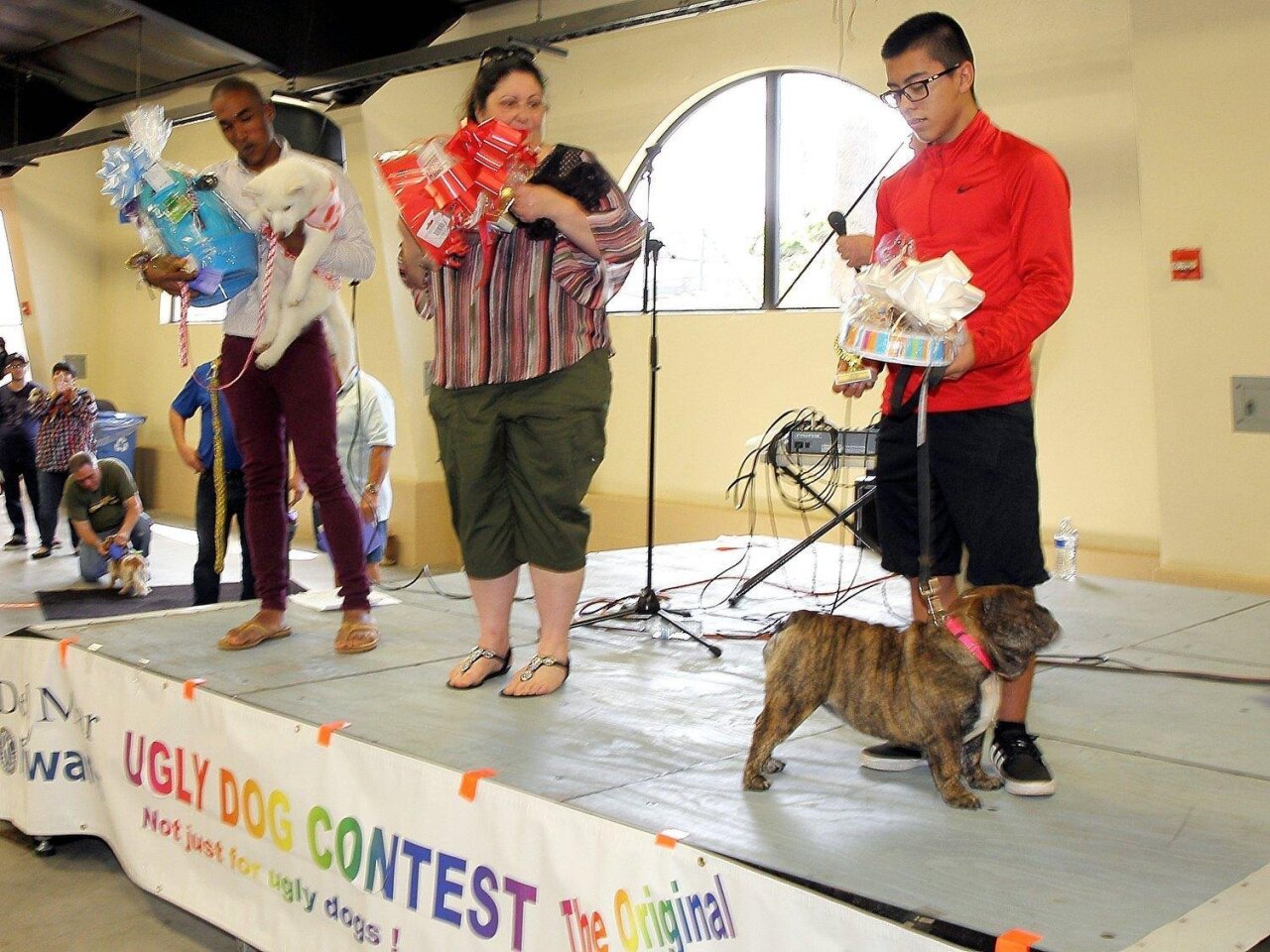 "Cutest Puppy" category winners: Disco (1st) with Chin Darlington, Envy (2nd) with Diana Bollas, and Daisy (3rd) with Juan Castro
"Most Unusual Markings" entrant Copper with Joe Rundle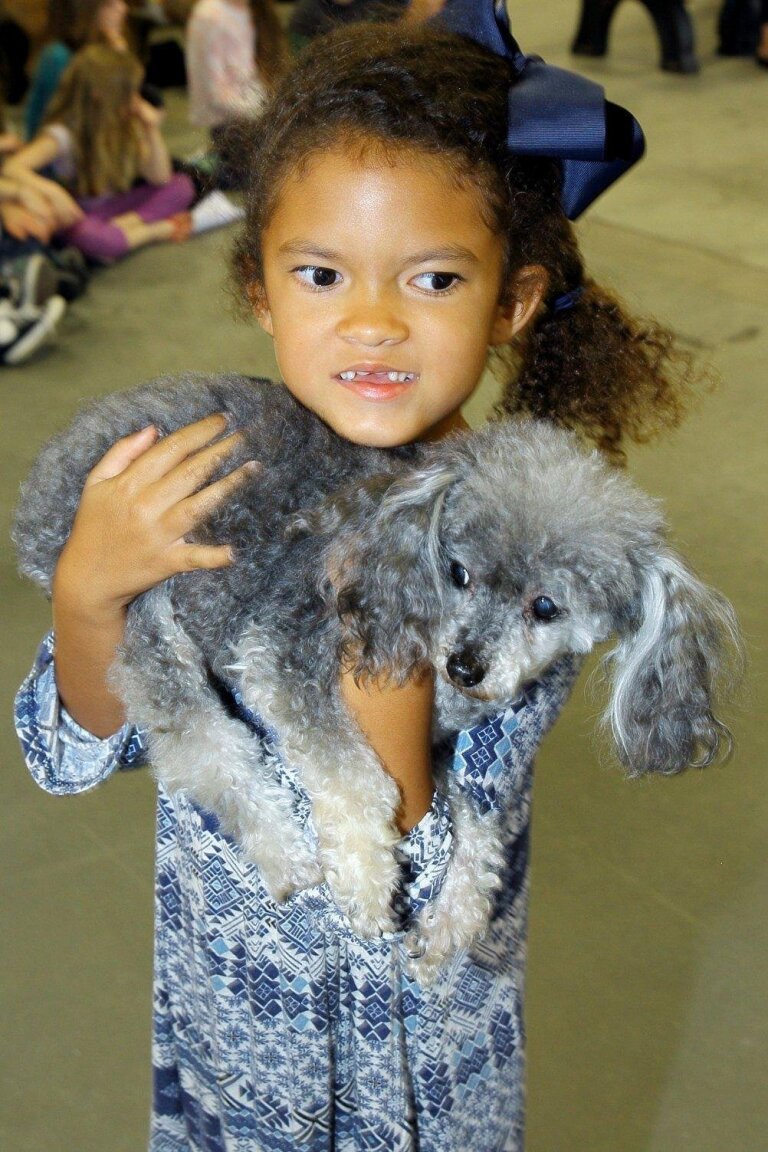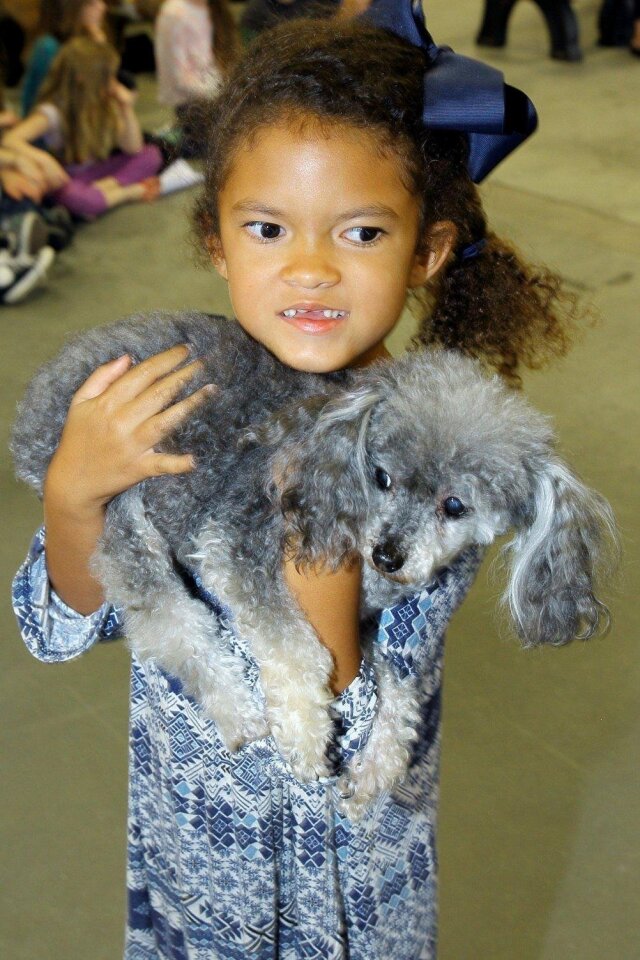 "Dogs that Look Like their Owners" contestants Kat and Keena Baker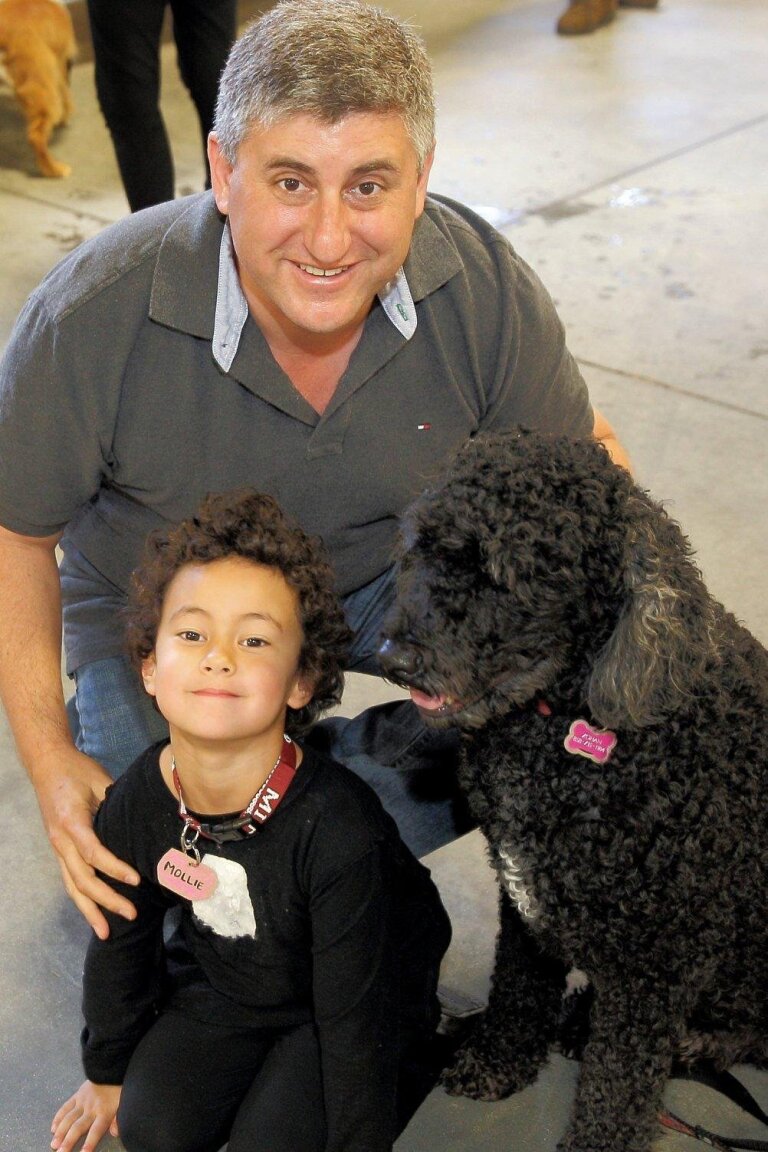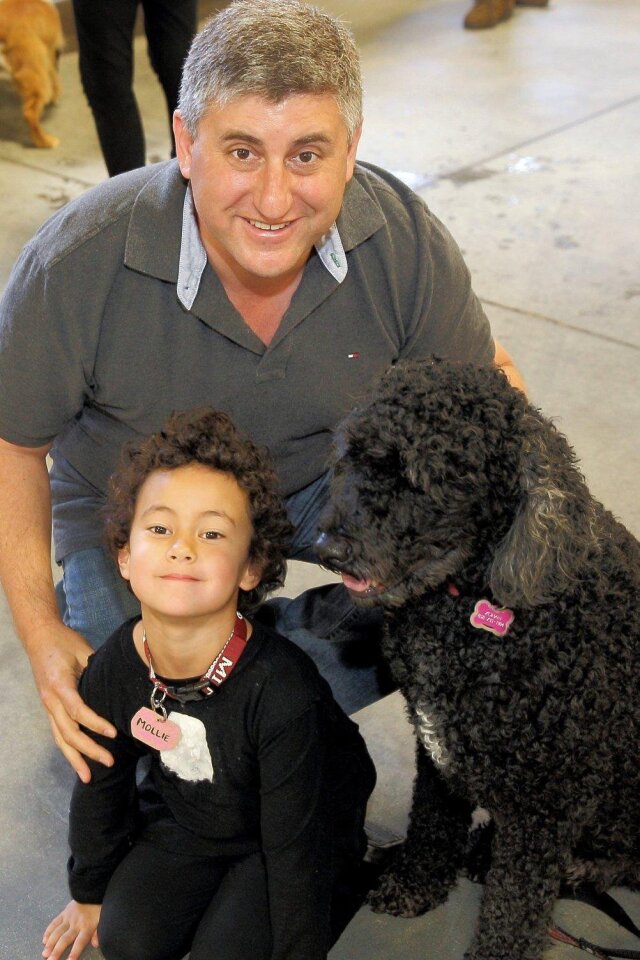 "Dogs that Look Like their Owners" contestants Molly, David, and Zohan Weitz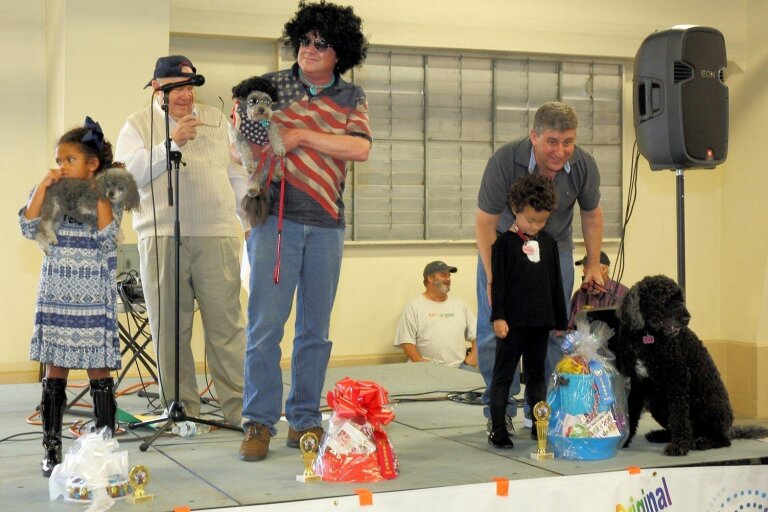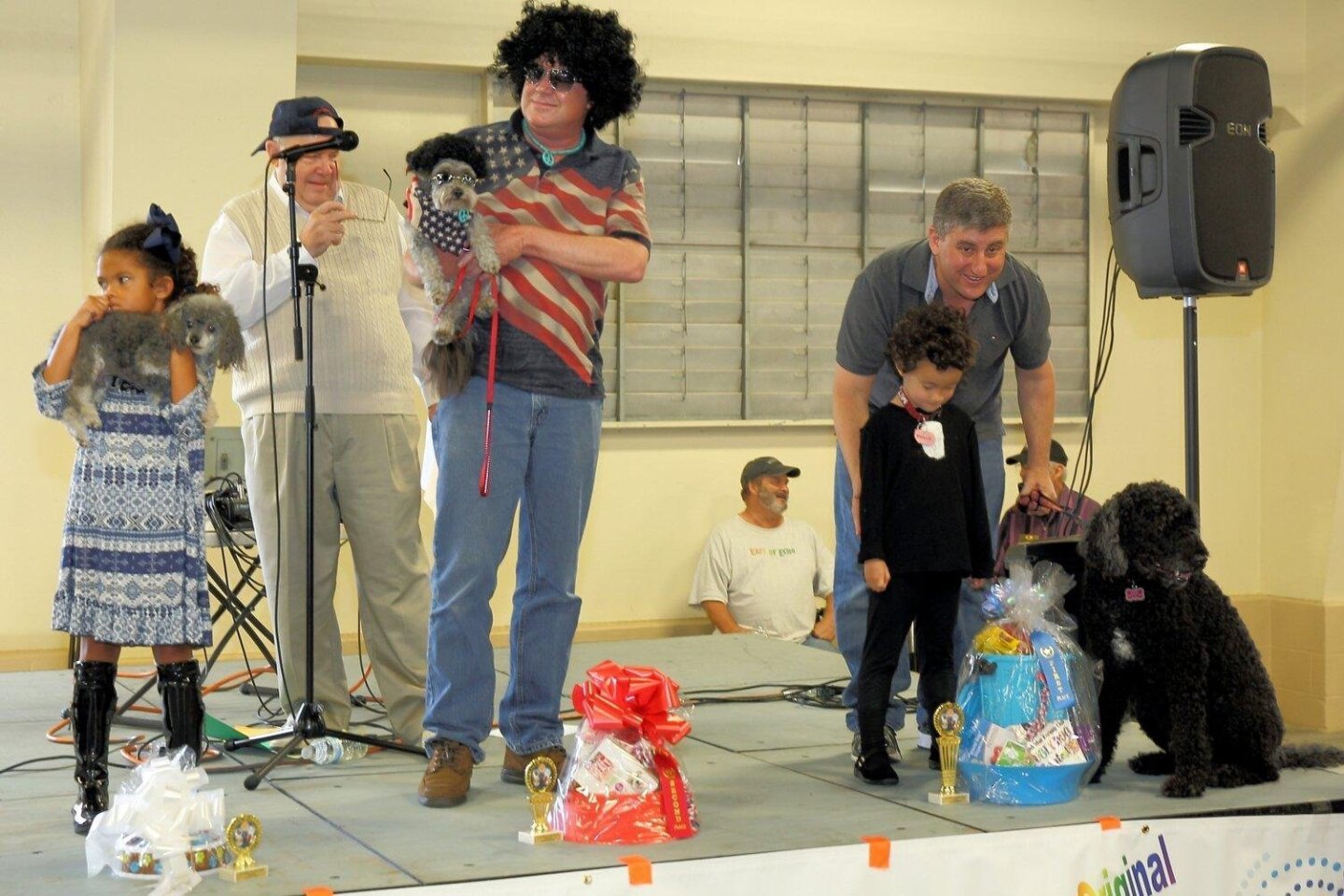 "Dogs that Look Like their Owners" winners: Kat and Keena Baker (3rd); Doug Savage and Sir Ruffles (2nd); Molly, David, and Zohan Weitz (1st)
"Dogs that Look Like their Owners" contestants Paris and Malana Stevens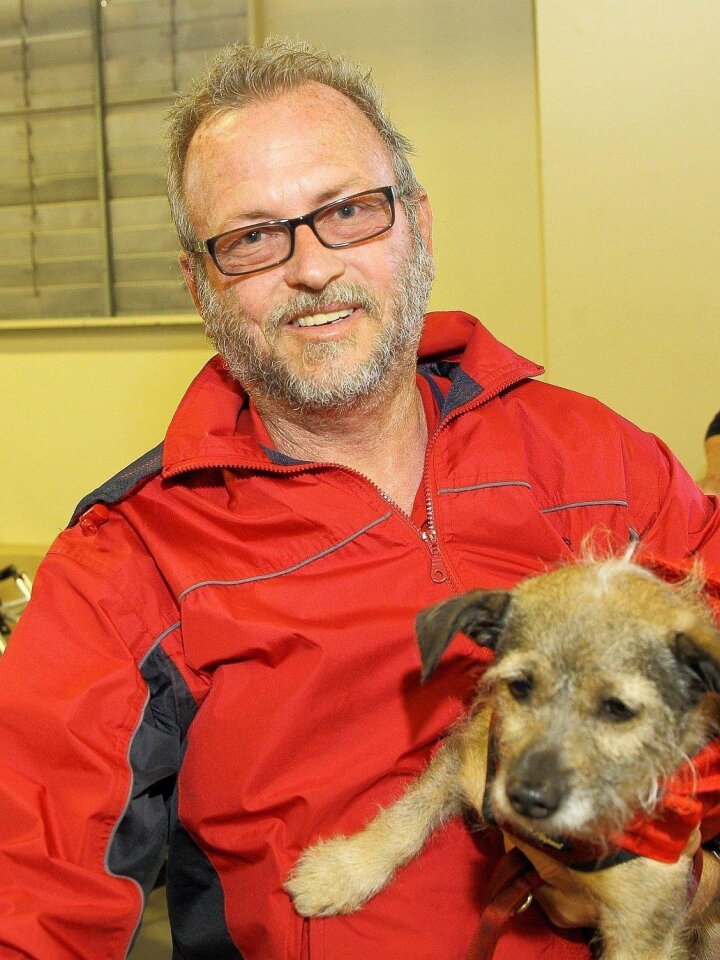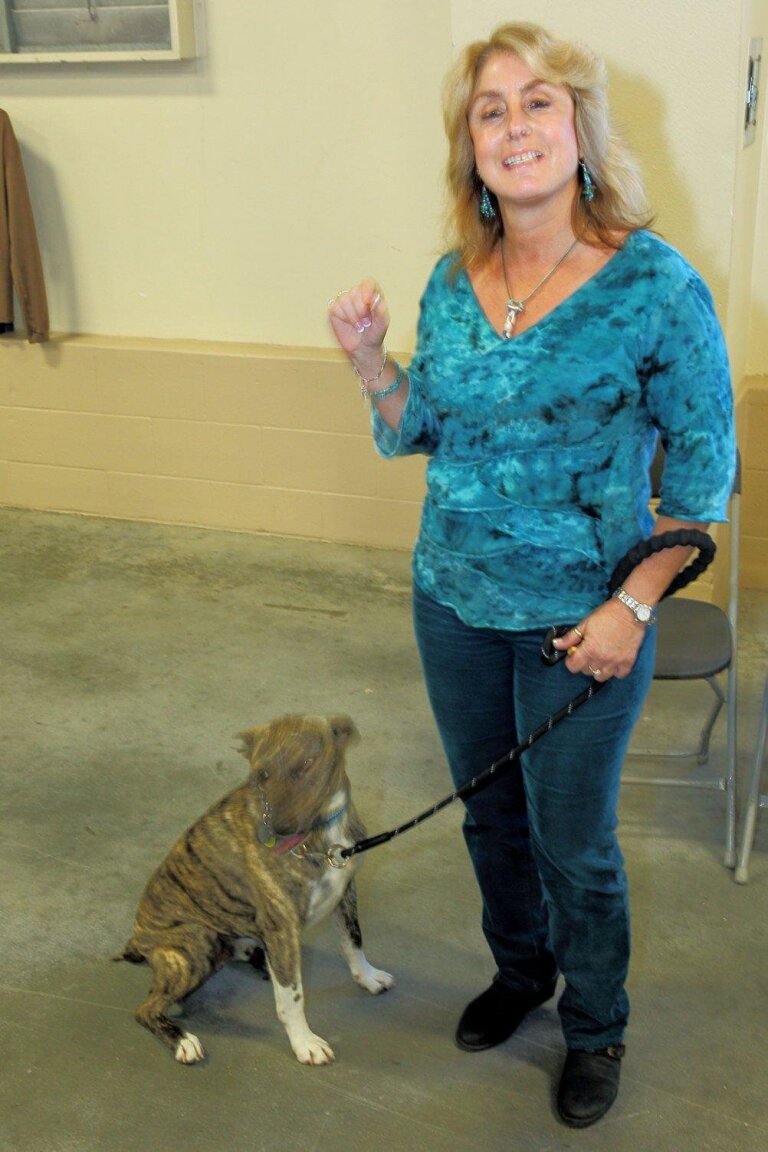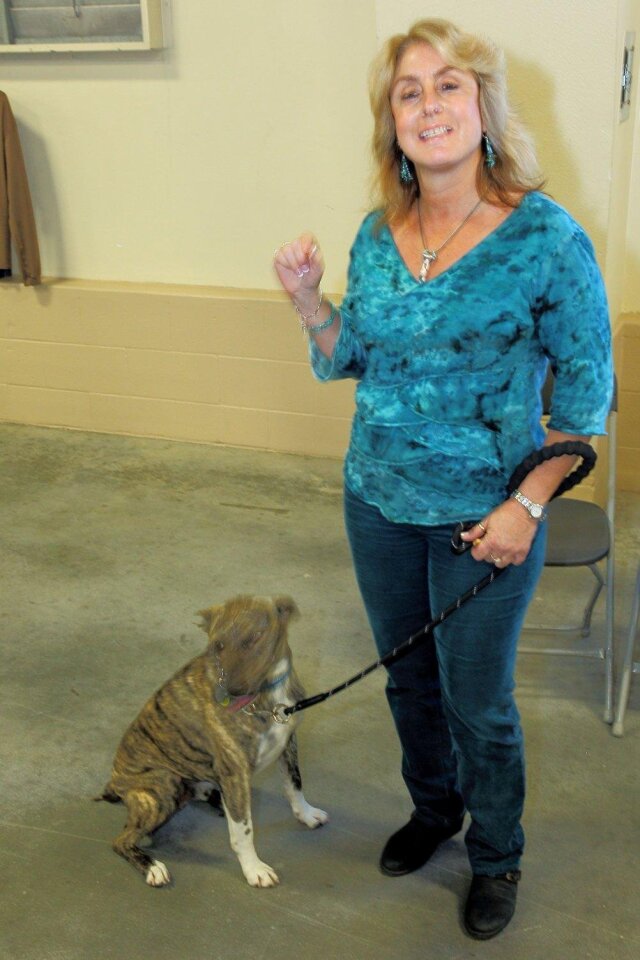 "Most Unusual Markings" entrant Arrow with Sue Feldman
"Most Unusual Markings" winners: Tiffany Sue Ellen (3rd place), Ozzie (2nd place), and Arrow (1st place)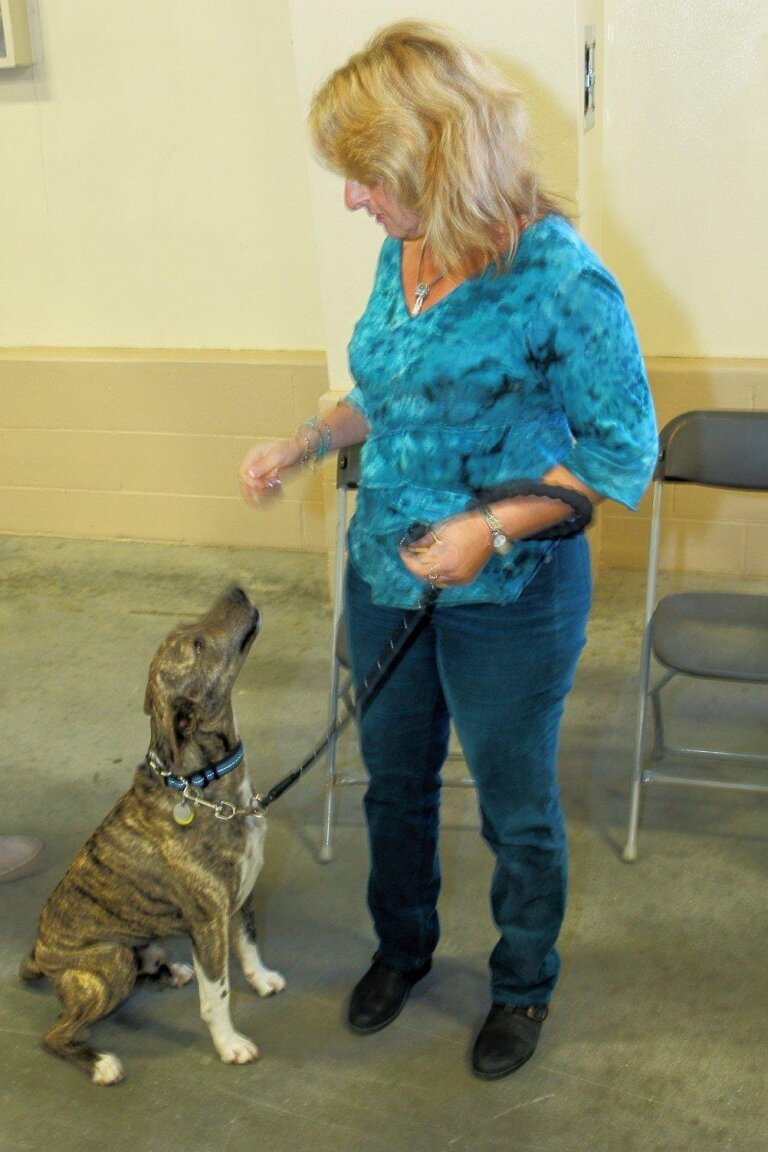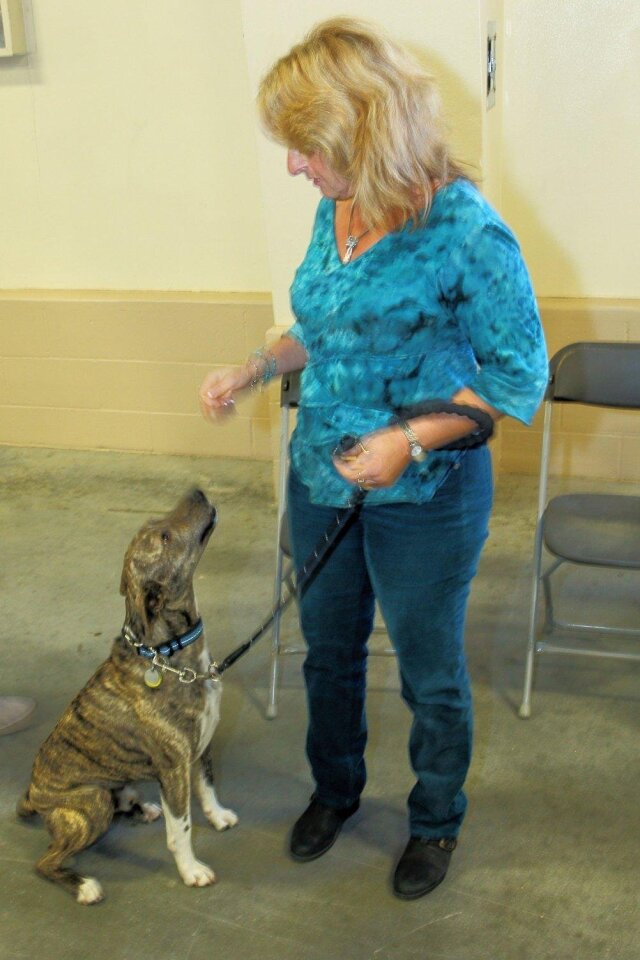 "Most Unusual Markings" entrant Arrow with Sue Feldman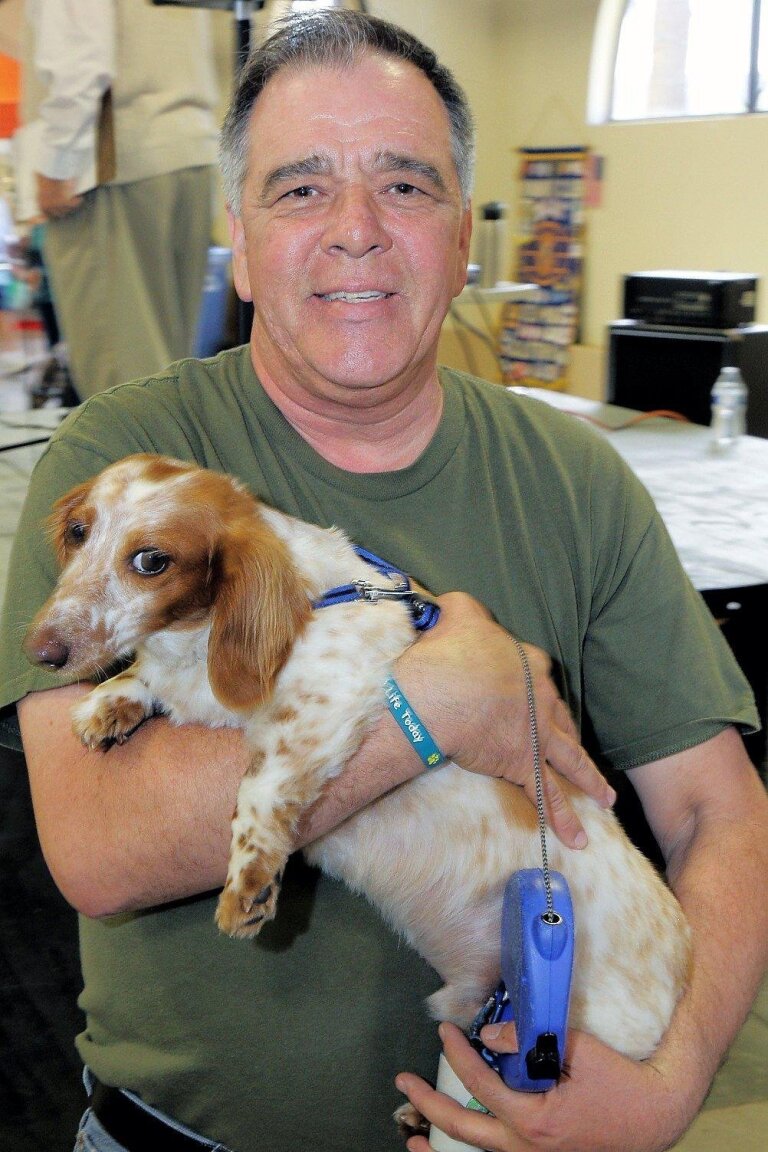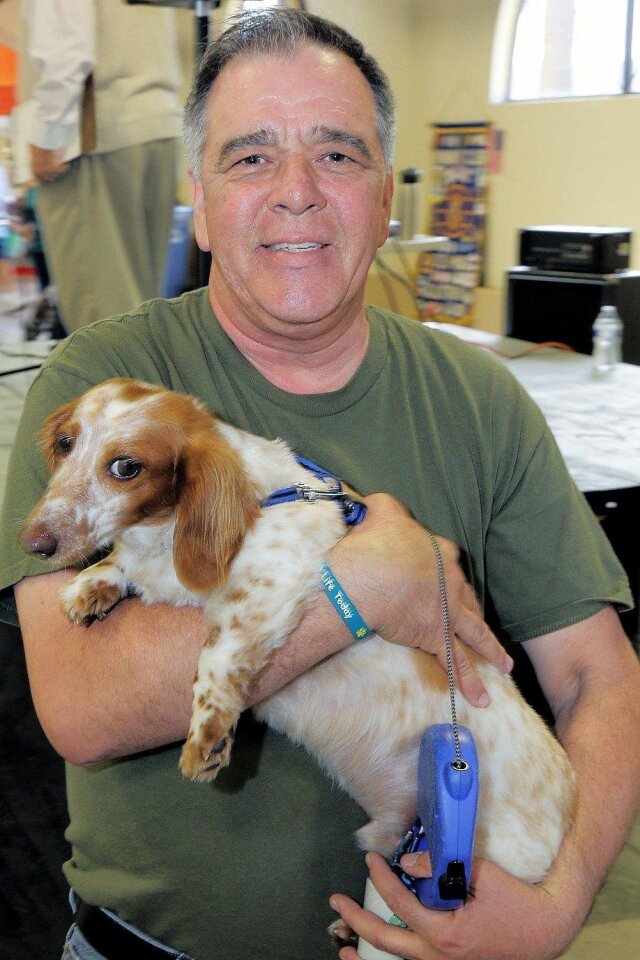 "Most Unusual Markings" entrant Copper with Joe Rundle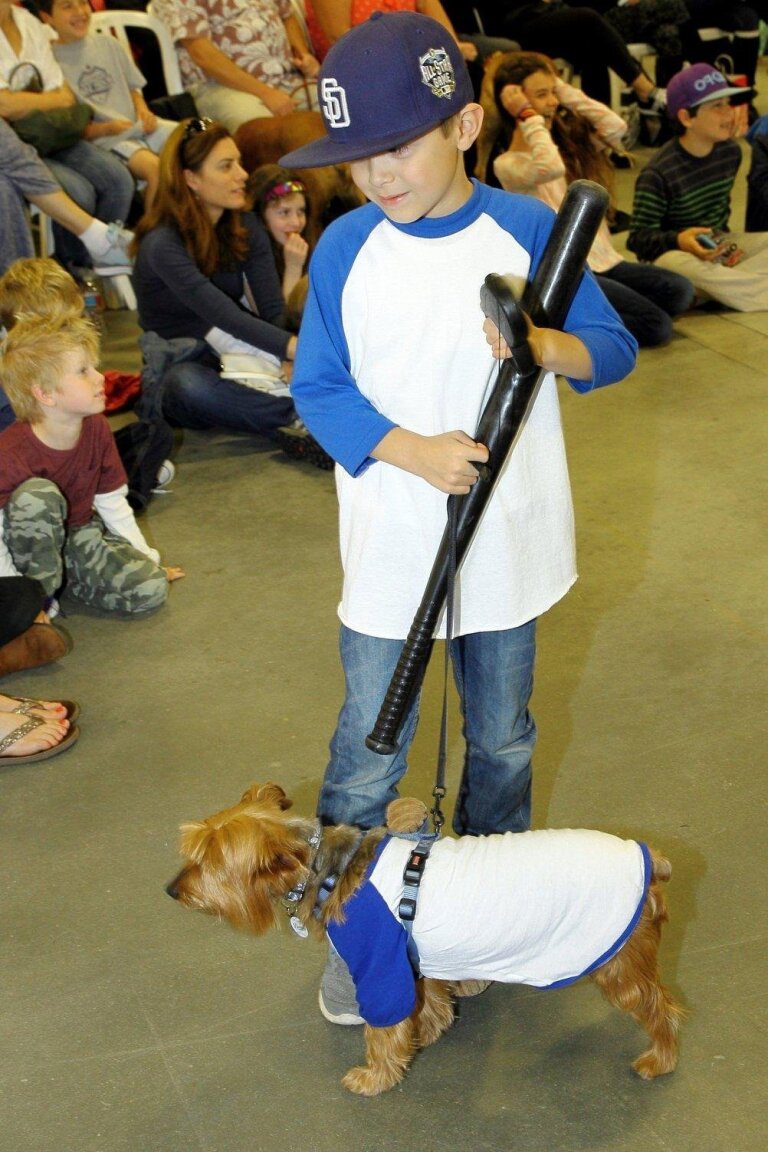 "Dogs that Look Like their Owners" contestants Sammy and Owen Arnal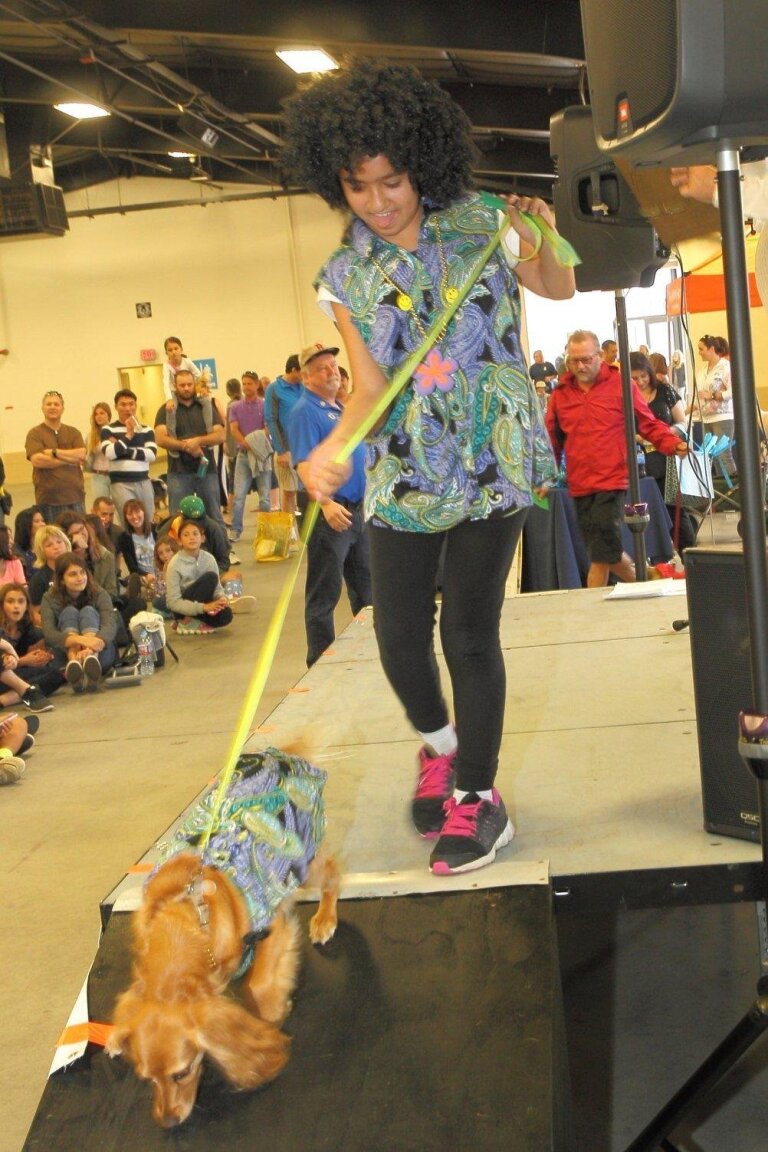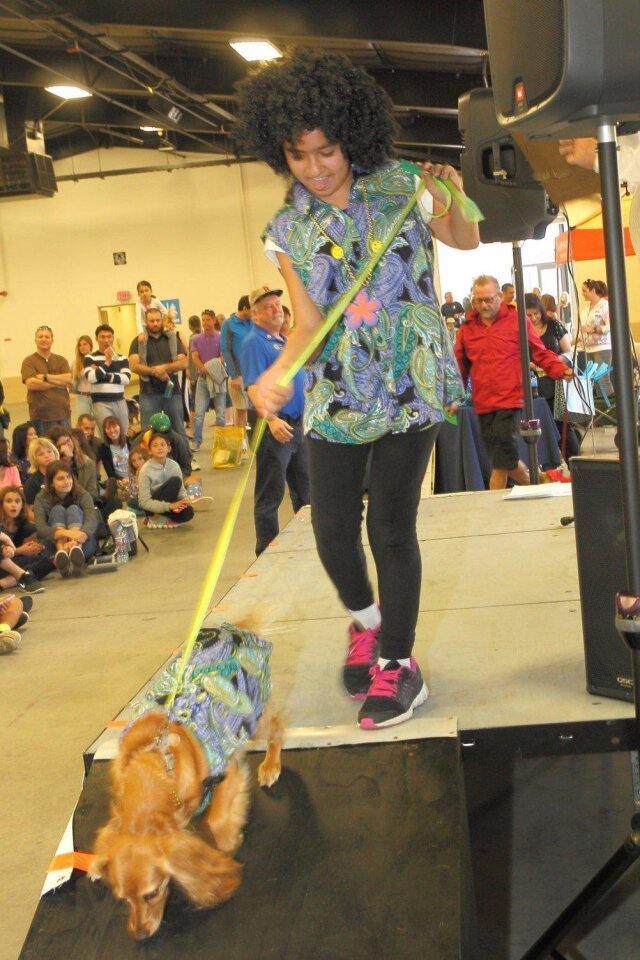 "Dogs that Look Like their Owners" contestants Paris and Malana Stevens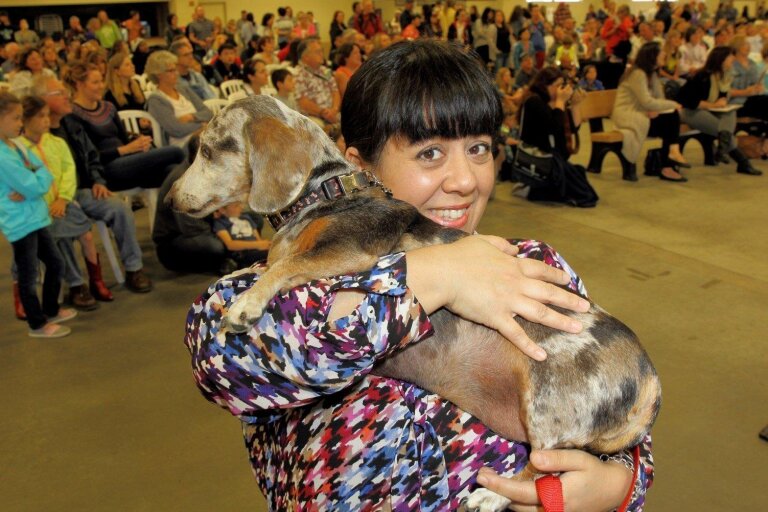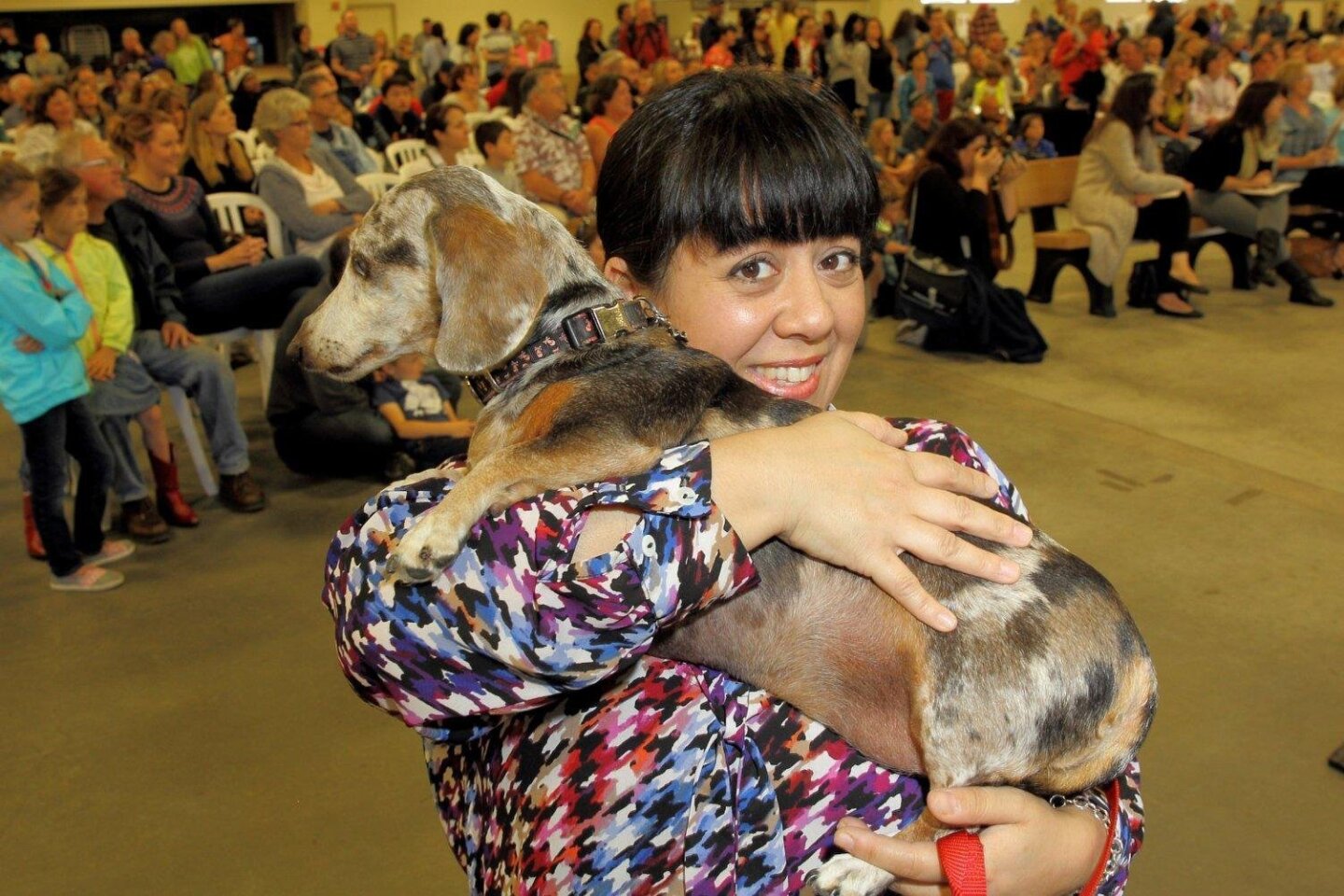 "Most Unusual Markings" entrant Tiffany Sue Ellen with Bella Suavengco
The 21st annual Ugly Dog Contest took place April 10 at the Del Mar Fairgrounds. The event, which was hosted by Del Mar Kiwanis and San Diego Coastal Chamber of Commerce, benefits the Jacobs & Cushman San Diego Food Bank and Celebration of Champions event, which supports the Peckham Center for Cancer and Blood Disorders at Rady Children's Hospital San Diego, and its programs. (Visit www.celebrationofchampions.net)
The Ugly Dog Contest awarded prizes for categories such as Cutest Dog, Looks Most Like Its Owner, Best Costume (adult and child 10 & under), Most Unusual Markings, Most Beautiful, Most Handsome and more.
For photos online, visit www.delmartimes.net.
---
Get the Del Mar Times in your inbox
Top stories from Carmel Valley, Del Mar and Solana Beach every Friday for free.
You may occasionally receive promotional content from the Del Mar Times.