Art Uncorked: A Special Art and Wine Soiree benefits CCA's Envision Visual Arts
Hosts Nancy and Drake Coker
(McKenzie Images)
The Nate Jarrell quartet performed- Doug Walker on bass, CCA music teacher Nate Jarrell on guitar, Tom Nunninck on sax, Mike Atesalp on drums
(McKenzie Images)
Envision Visual Arts teachers Kimberly Lababit, Cecily Wheeler, Carol Limbach, Eusebio Travis Sevilla, Jessi Matthes, Jean Krumbein
(McKenzie Images)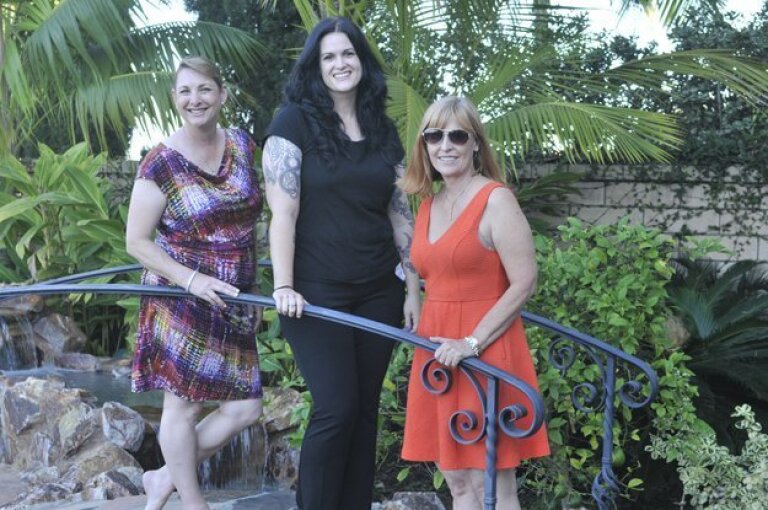 Envision VP Nancy Coker, Envision Director Anne Whattoff, CCA Foundation Executive Director Joanne Couvrette
(McKenzie Images)
Sous Chef Randy Zack, Chef Sarah Dowling, owner of "Stepping Out Culinary Services"
(McKenzie Images)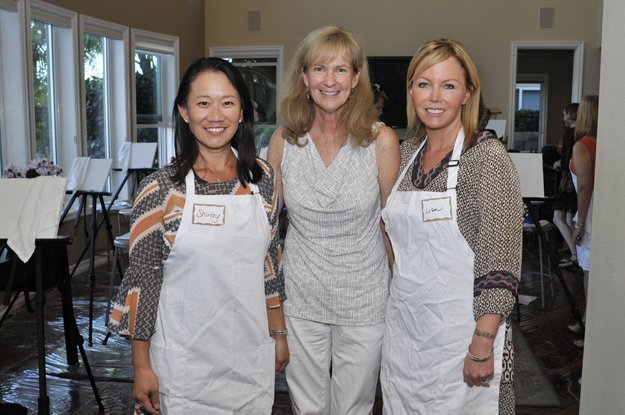 Shirley Sek, Lesly MacArjthur-Chang, Lisa Cavanaugh
(McKenzie Images)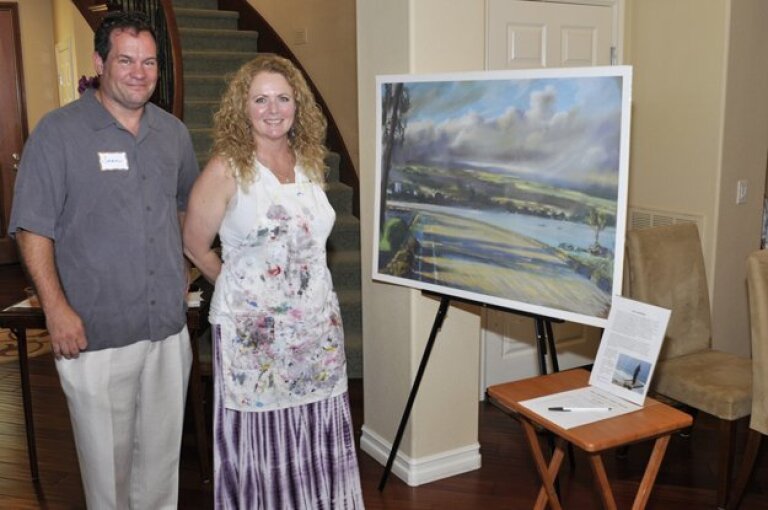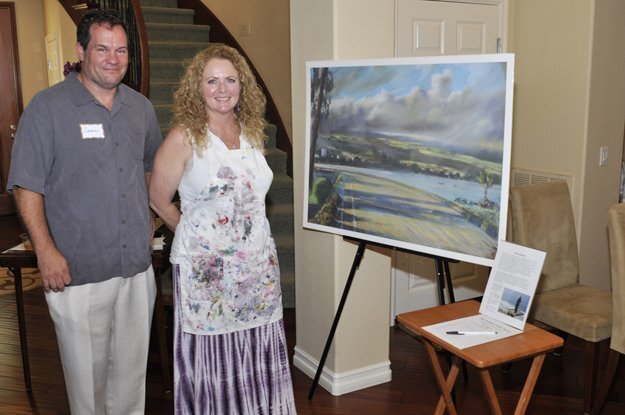 Sean Cavanaugh, Tina Tharp
(McKenzie Images)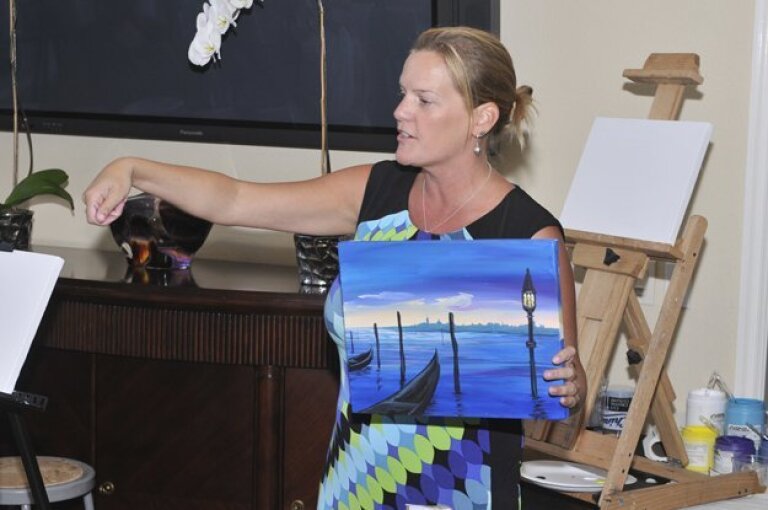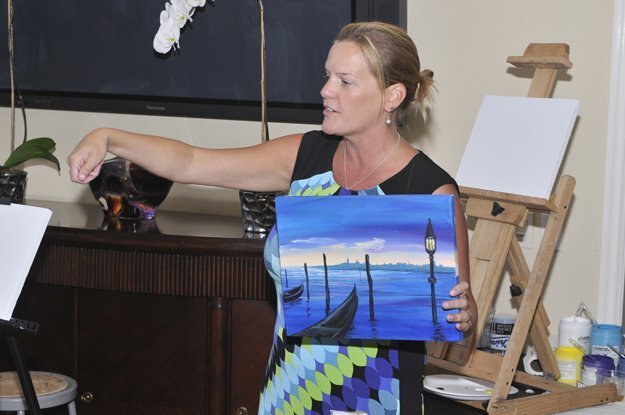 Class instructor Jessi Matthes shows students what the finished painting should look like
(McKenzie Images)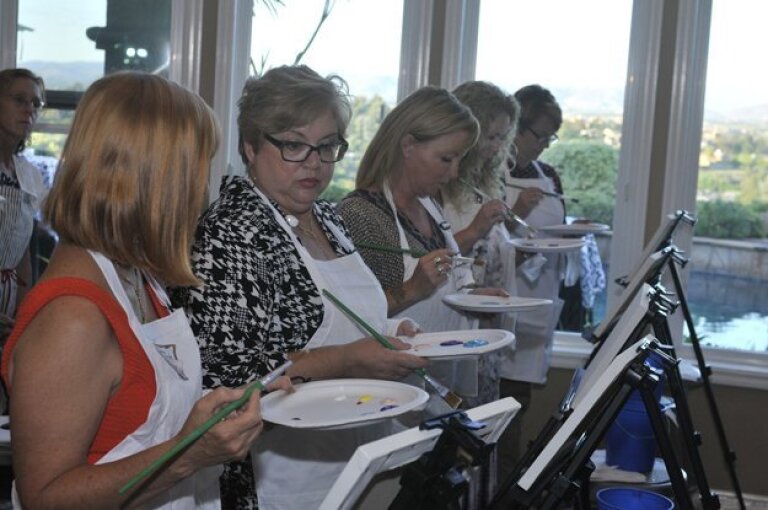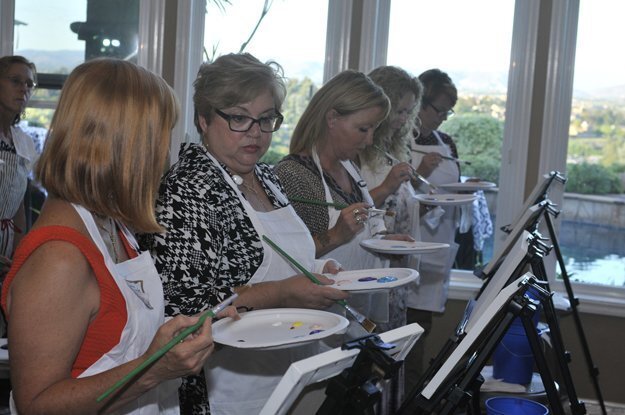 Students in class
(McKenzie Images)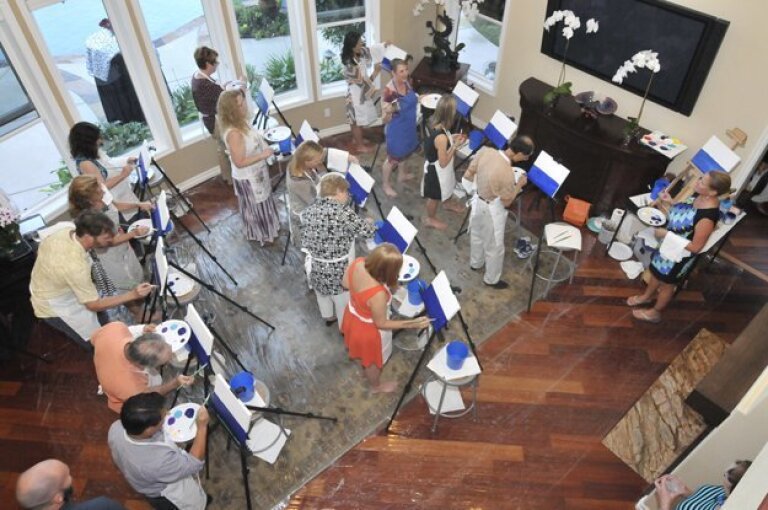 Students in class
(McKenzie Images)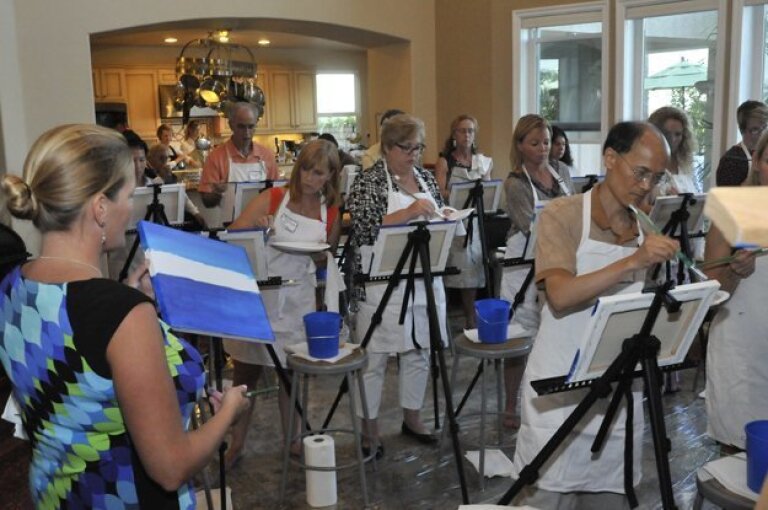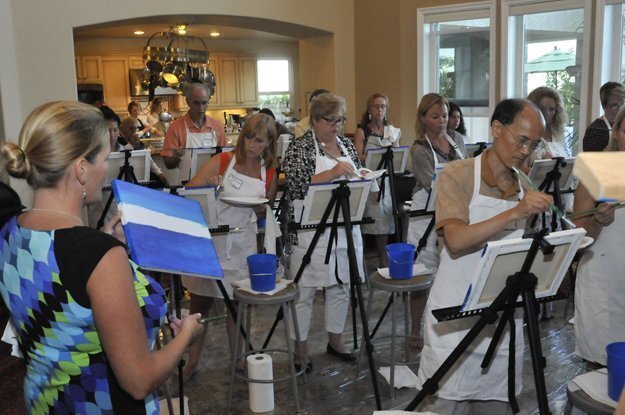 Students in class
(McKenzie Images)
Andrew Hsing
(McKenzie Images)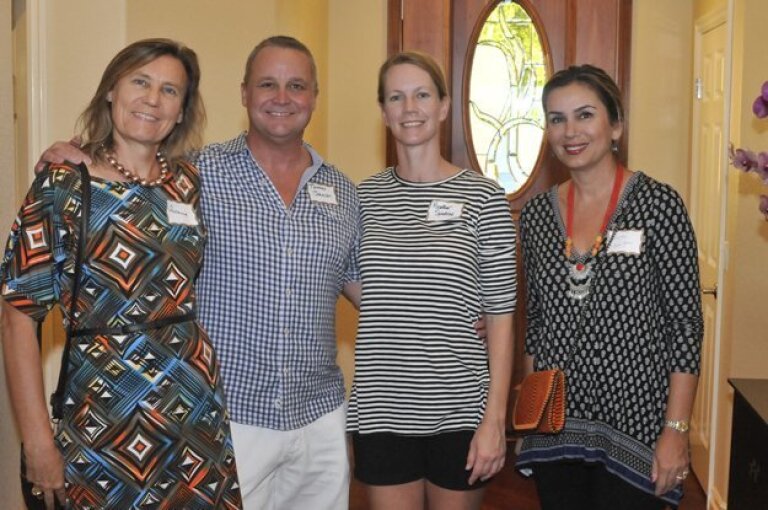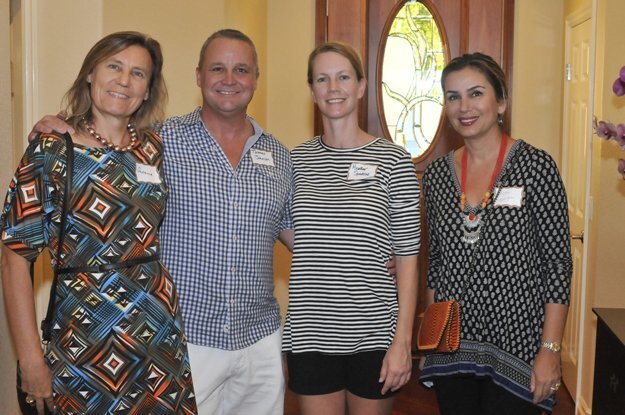 Susanne Bayat, Thomas Johnson, Heather Spadone, Azita Mamaghani
(McKenzie Images)
Canyon Crest Academy Foundation's Vice President of Envision, Nancy Coker opened her home for a special fundraising event Oct. 10 to benefit the Envision Visual Arts (EVA) program at Canyon Crest Academy. Guests enjoyed hors d'ouevres, beer, wine and champagne, and listened to a fabulous jazz trio headlined by CCA's own Nate Jarrell.
Patrons of the arts and budding artists mingled with the EVA teachers and guest artists to get to know the professionals who work with CCA students each day. Twenty guests who reserved in advance were able to join EVA Coordinator Jessi Matthes in a guided painting class to produce their own work of art. There was also a Silent Auction of works by professional artists, including some from CCA's Envision staff.
All donations, up to a total of $5,000, made at this event will be matched by the Torrey Pines Children's Liberal Arts Foundation which supports art in schools and is a longtime sponsor of the Envision Program at CCA. For more information, visit www.canyoncrestfoundation.org.
Photos by McKenzie Images.
---
Get the Del Mar Times in your inbox
Top stories from Carmel Valley, Del Mar and Solana Beach every Friday for free.
You may occasionally receive promotional content from the Del Mar Times.