Bishop's student hoping comedy stardom lies behind 'Curtain'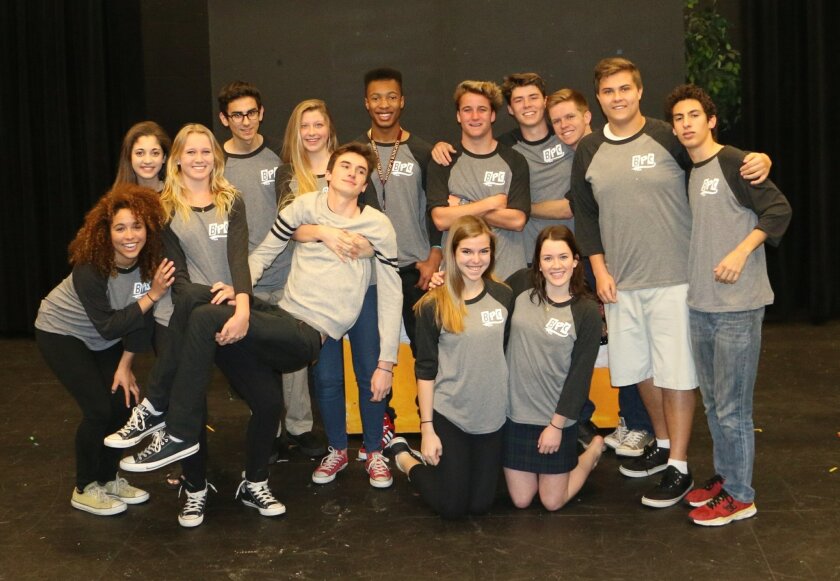 A longtime fan of "Saturday Night Live," Liam Gaarder-Feingold hopes to one day star on the late-night comedy show. Until then, The Bishop's School senior is getting his start on his high school's stage.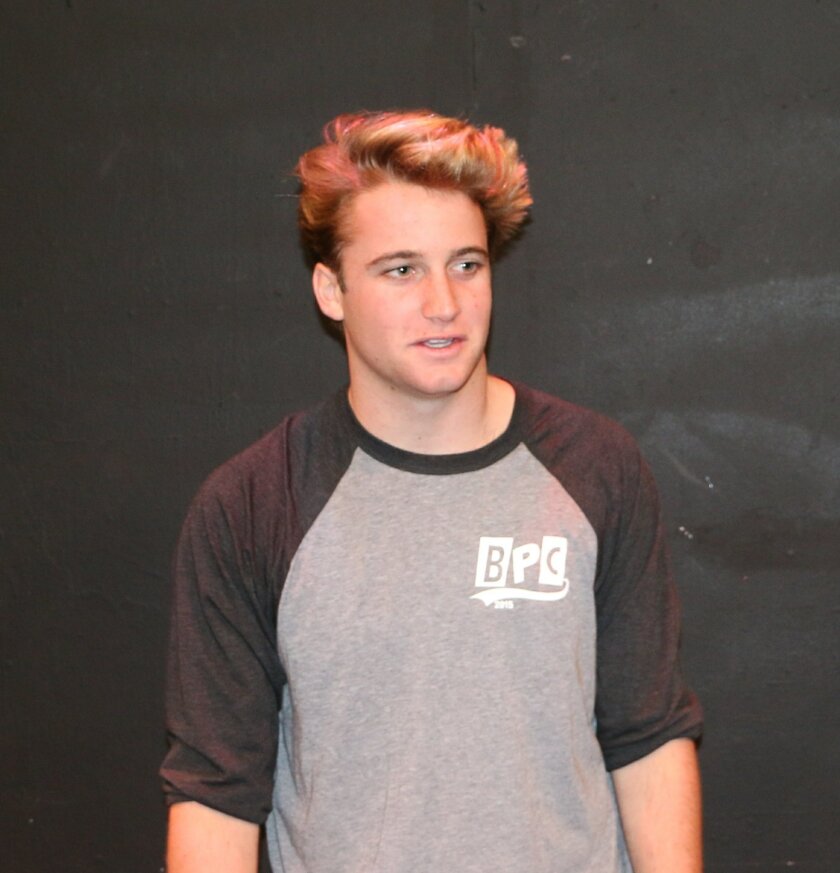 "I'm a big fan of 'SNL,'" Liam said. "I've always had a fascination with writing comedy and thought, 'I can do that.'"
Along with his friend, senior Jack Kimmel, Liam began co-writing and co-directing a sketch comedy last spring. "Behind the Polyester Curtain" made its debut Feb. 27, with two additional shows Feb. 28 at the La Jolla school's Black Box Theater.
"This is the first time I've ever done anything like this," Liam said before the opening. "It's been interesting."
Having written jokes and sketches since he was an eighth-grader, Liam began creating his own stand-up comedy routines two years later. Since then, he has performed stand-up comedy six times at the school's talent shows. Now that he's 18, he hopes to perform at The Comedy Store in La Jolla.
"My stand-up comedy focuses a lot on my self-deprecating humor," he said. "I talk about me and the things I do. My sketches are more absurd or outlandish. I go for the shock value."
The roughly 90-minute show featured 14 sketches and one musical number.
Planning for the show began last April. In August, Liam and Jack recruited a 12-member cast, including six male and six female students from The Bishop's School. All are sophomores, juniors or seniors.
"We were looking for people who could be creative, who were enthusiastic, and who could think on their feet," said Liam, who makes cameo appearances in the show, along with Jack.
The script was under constant revision until three weeks ago, Liam said. Since December, the troupe met weekly to fine-tune the sketches and rehearse.
While a lot of the jokes were meant for students, teachers and parents of The Bishop's School, some were also written for the greater public.
One sketch, for instance, is about a student who studies abroad in England for a semester. When she returns, she has a British accent.
"I hope the audience thinks it's funny," Liam said. "I also hope it inspires others to follow their passion, and do something new and creative."
Although his sights are set on sketch comedy, Liam is very involved in several programs at his school. An honor roll student, he is a varsity water polo player and a member of the mock trial team. He has also been a member of the student government and remains active in the school's theater program.
"I've always enjoyed making people laugh," said Liam, who has been in a number of school plays since he was in seventh grade. "I tend to feed off the audience."
After high school, Liam hopes to go to college in Los Angeles, where he plans to audition for The Groundlings, an improv and sketch comedy troupe and school that launched the careers of such performers as Jon Lovitz, Lisa Kudrow, Phil Hartman, Will Ferrell and Taran Killam — one of his favorite "SNL" cast members.
"It's a totally new experience for me, but it's something I definitely want to try to do in the future," Liam said about the show. "I'm very passionate about it. Eventually, the big dream is to go on 'SNL.'"
---
Get the Del Mar Times in your inbox
Top stories from Carmel Valley, Del Mar and Solana Beach every Friday for free.
You may occasionally receive promotional content from the Del Mar Times.