Bike-riding memoir revolves around Californian's quest for life purpose
In 2002, Jamie Bianchini headed for Tokyo to embark on a quest that took him eight years — traveling through 81 countries — to complete.
While that in itself was a feat of some magnitude, Bianchini traversed the globe on a customized tandem bicycle, inviting more than 1,000 strangers to jump on and join him on part of his journey.
His adventure has now been documented in a published memoir, "A Bicycle Built for Two Billion — One Man's Adventure Around the World in Search of Love, Compassion and Connection," released in April.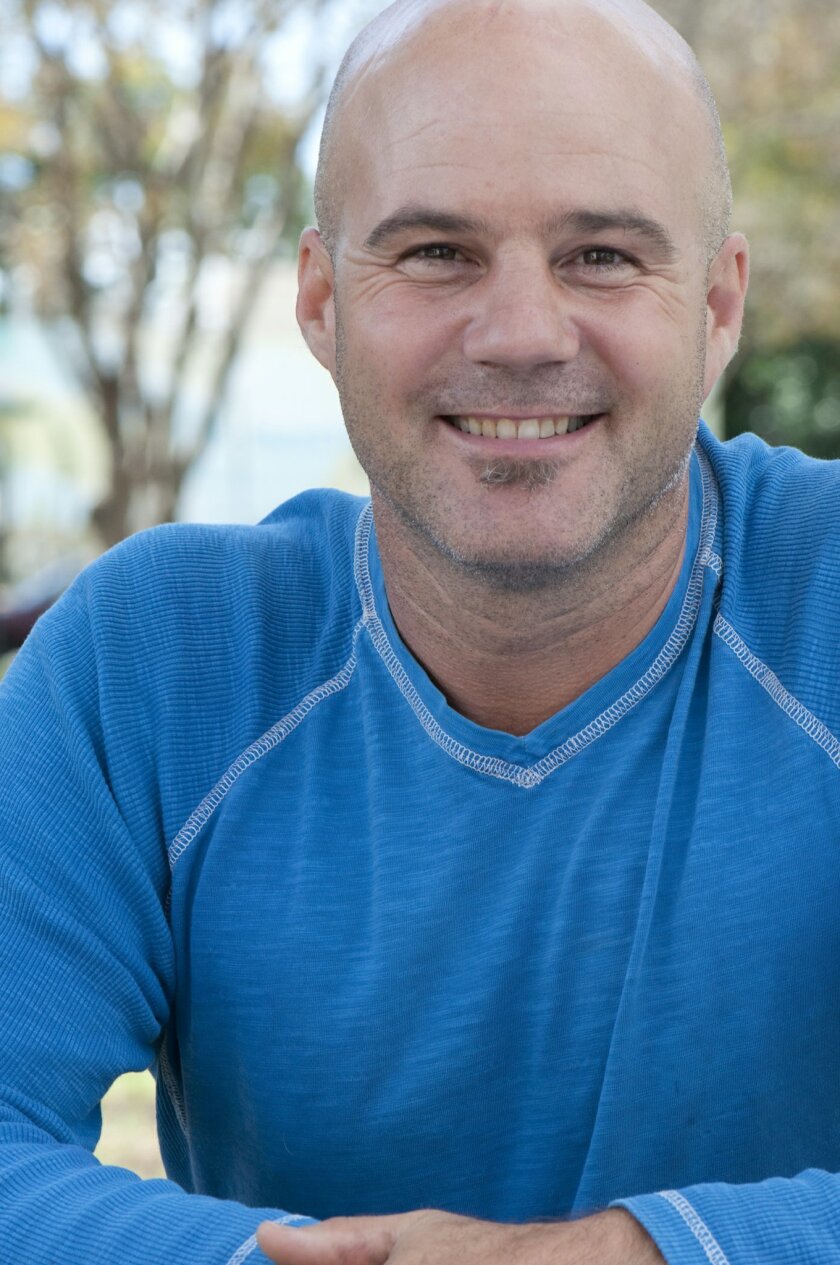 Bianchini gave a multimedia presentation, book signing and wine tasting at 2PlankVineyards corporate headquarters in San Diego on May 7, as part of a 38-state book tour that will take the Bianchini family six months to complete.
California was the kick-off state, with Bianchini giving his first presentation in his home town of Santa Cruz.
His book retells his despair in 1999, when failure in his business and relationships left him helpless, crying and questioning his life's direction. "It was soon after that the inspiration came that I needed to follow my heart and try to make a difference in the world," said Bianchini.
It took 2 1/2 years to plan the tour with his best friend, Garryck Hampton, who a year into the journey had a near-fatal accident and had to return home.
Bianchini continued the tour alone, which was not expected to take eight years. "The world's a big place," he joked. "And there were a lot of ups and downs, which made it challenging."
Despite the adversities — which included Bianchini contracting malaria, his bike being stolen twice and the inevitable flat tires — he continued to pedal, and in his quest to make a difference, facilitated donations of 100 bikes to the poor township of Cape Town, South Africa; helped disperse life-saving malaria medication to small African communities; started a school for AIDS orphans in Uganda; and brought fresh water to a community in Bolivia.
His mom, Carol Fabian, was firmly behind Bianchini's odyssey. "She supported me in the ups and downs, she believed in me and I wanted to include her in the journey," Bianchini said.
Fabian met her son in India. "I learned to sit on the floor and eat with my hands, wear burgundy robes and pay with beads," she recalled. "I really enjoyed the simplicity of the Indian people."
She rode with him for a whole month in Africa, not on the tandem, but on her own bike. "We met in Nairobi and biked up to Kampala in Uganda, almost 500 miles, then shot the rapids of the Nile River," said Fabian. "Jamie inspires me to do things beyond what I can imagine. That's always the way it has been."
Bianchini didn't imagine that he would meet his wife on his journey. "I was really struggling on part of the ride. I almost quit when I was in Argentina. But I decided not to. I needed to stay true to my heart, and as soon as I recommitted to my cause was when I picked Cristina up on the bike."
She rode for 17 kilometers on the tandem and "ended up staying basically for the rest of my life," Bianchini quipped. In Columbia, the couple had a son, Luca, now a 4-year-old. They married and also have a 2-year-old daughter, Candela.
Bianchini self-filmed his adventure with a video camera and tripod. "I would stop the bike, run up a hill, set the camera up, run back down the hill, ride the bike through the frame, then run back to the camera to stop the shoot and continue on my way."
Adventures included a ride to a Japanese teahouse, a Fijian Christmas, an encounter with militant Zimbabwean police officers, soaking up the breathtaking scenery of the Alps and feeling the groove of a Brazilian Carnaval along with a multicultural cast of co-pedalers.
The book tour, titled "Courage to Connect," represents the family's intention.
"We are not out there to make a million dollars — we want to get our message out," said Bianchini. That message is an inspirational one that he hopes will give people a fresh perspective on humankind so they can "learn to live big and give big."
Find more information on the Family Book Tour and the charity projects it supports at www.aBicycleBuiltForTwoBillion.com.
---
Get the Del Mar Times in your inbox
Top stories from Carmel Valley, Del Mar and Solana Beach every Friday for free.
You may occasionally receive promotional content from the Del Mar Times.