Kids learn bike traffic skills at Bicycle Safety Rodeo in Solana Beach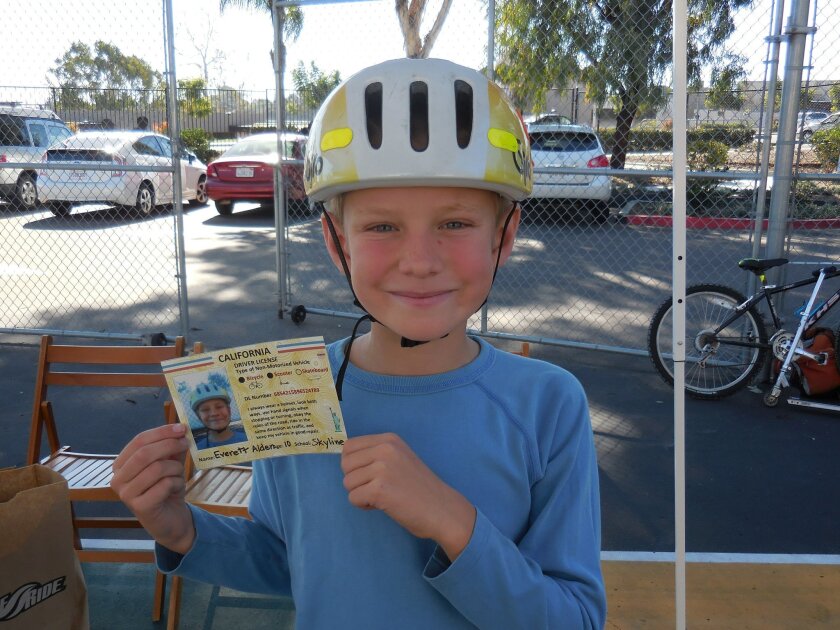 BikeWalkSolana showed children that safety comes first when riding or rolling around Solana Beach during the community group's fall Bicycle Safety Rodeo Nov. 18 at Skyline Elementary School.
Children of all ages participated in the event, which featured educational safety courses, a bike safety inspection and a helmet fitting.
"It's fun to be on my scooter and bike," said 10-year-old Everett Alden, a fifth-grader at Skyline, who has participated in previous Bicycle Safety Rodeo events. Its important to know the safety rules.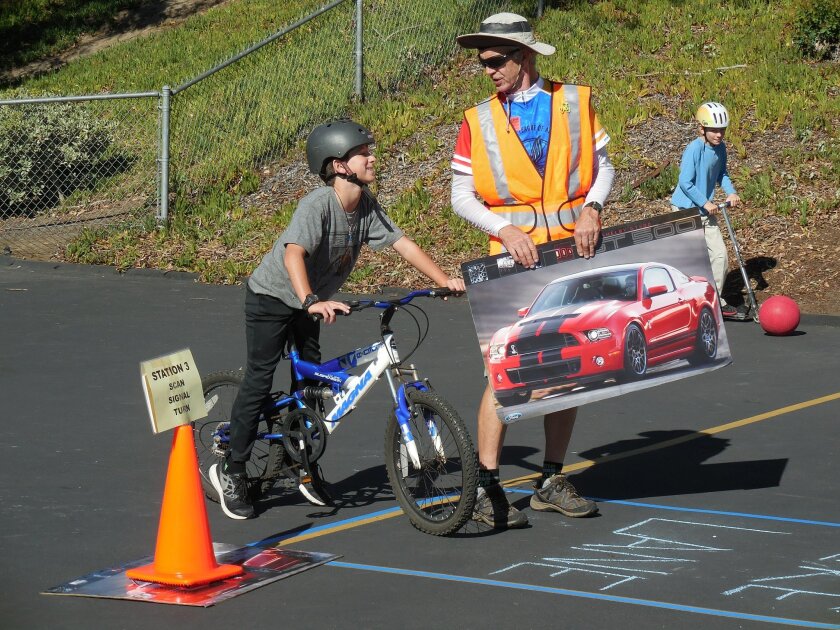 Volunteers from BikeWalkSolana, Del Sol Lions Club and the greater community helped put on the event, where participants learned safety skills by going through a series of interactive stations on their bikes, scooters or skateboards. They learned how to properly wear helmets, use hand signals, obey the rules of the road and the importance of keeping their bikes in good repair.
"I love the energy," said Adele Levy, a Del Sol Lions Club member and a retired teacher who lives in Solana Beach. "Doing positive things in the community is so incredibly important."
"We want them to learn from a young age how to ride a bike safely," added Solana Beach resident and volunteer Cindi Clemons. "Solana Beach is a forward-thinking city with all the bike activities and sharrow lanes (shared lane bicycle marking)."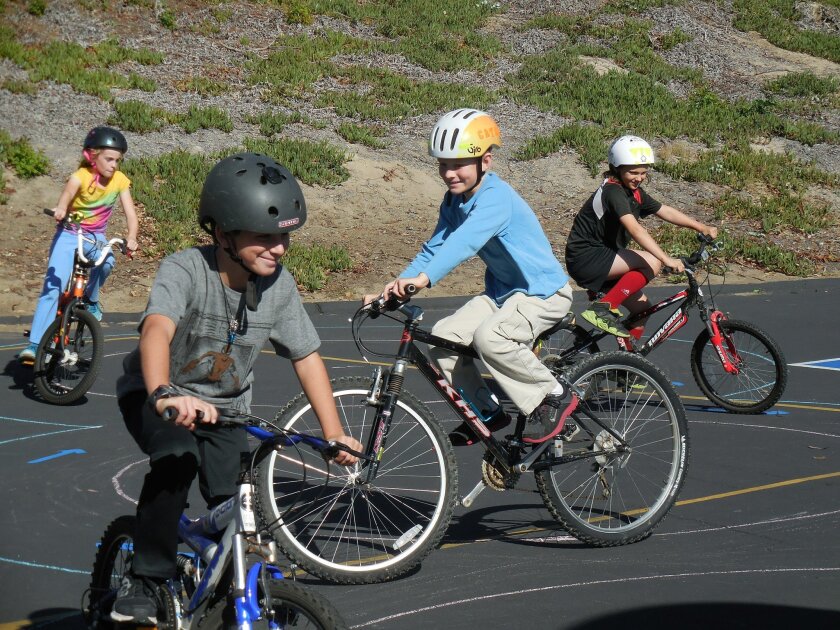 BikeWalkSolana works for better bicycling and walking facilities and promotes cycling and walking for people of all ages and abilities in Solana Beach. The group hosts Bike Safety Rodeos for local children in the community every fall and spring. Members of BikeWalkSolana also bring an annual educational program to Solana Vista School, where students learn basic bicycle and pedestrian safety skills.
The event was hosted in partnership with the city of Solana Beach, Del Sol Lions Club and Revolution Bikes. Participants received take-home tips and free flashing taillights. As a new addition, after completing the courses, participants received a certificate that looked like a California driver license, complete with their picture, for the operation of non-motorized vehicles, including bicycles, scooters and skateboards.
"It's always nice for them to take something away," said Solana Beach resident Karl Rudnick, a certified instructor with the League of American Bicyclists and a committee member for BikeWalkSolana.
Visit bikewalksolana.org.
---
Get the Del Mar Times in your inbox
Top stories from Carmel Valley, Del Mar and Solana Beach every Friday for free.
You may occasionally receive promotional content from the Del Mar Times.