Carmel Creek STREAM Family Night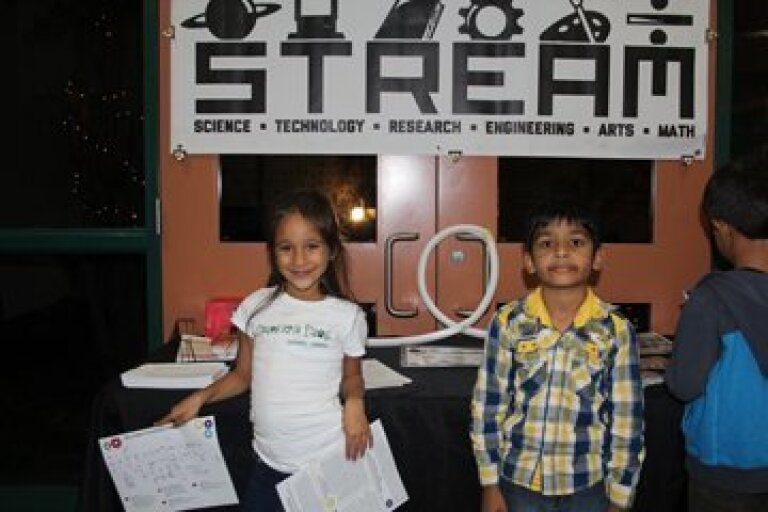 Kayla and Surya welcomed families to STREAM Night.
(Karen Billing)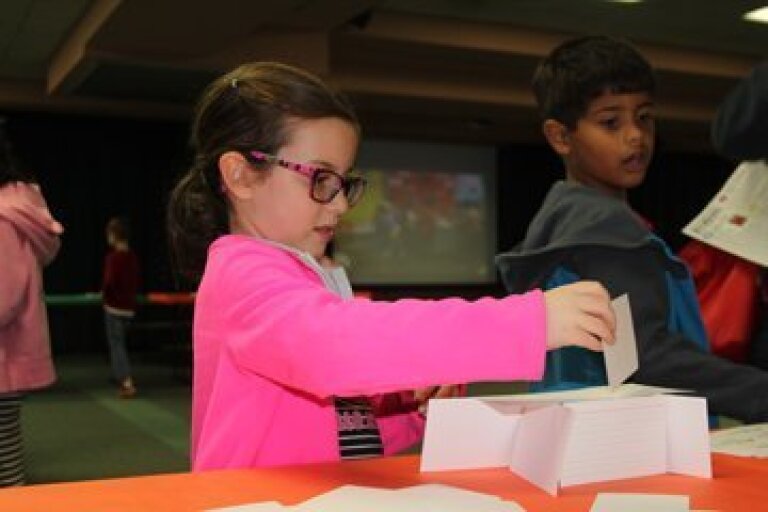 Maddy, Estee, Nikita and Santi
(Karen Billing)
Joshua, Matthew, Nathan and Stanley
(Karen Billing)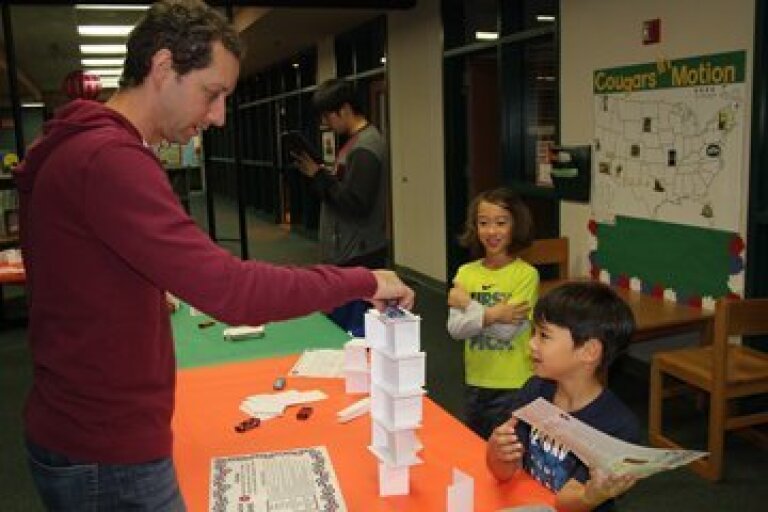 Mike with Henry and Oliver
(Karen Billing)
Aiden, Case and Luke
(Karen Billing)
Artwork demonstrating how students used magnets and iron solution to explore the effects of magnetism.
(Karen Billing)
Torsten and Tim
(Karen Billing)
Inside the Tinker Lab.
(Karen Billing)
By Karen Billing
"What can I create?"
It was after-school hours but students couldn't wait to get back to work exploring inside the Carmel Creek Tinker Lab during a special STREAM Family Night on Dec. 2. The STREAM event was a way for students and parents to take on engineering challenges together, as well as showcase all the "amazing" work going on in the school where students are inspired to create, design and engage in critical thinking to solve real-world problems.
"This night is about celebrating the connection and collaboration between all the STREAM subjects," said Principal Lisa Ryder.
In the school's Discovery Labs, students are given an inquiry-based, hands-on layer of learning that connects to the main content focus in science, technology, research engineering, arts and math.
"It's fun to see the community come together for a fun night," Ryder said.
Photos by Karen Billing. For photos online, visit www.delmartimes.net.
---
Get the Del Mar Times in your inbox
Top stories from Carmel Valley, Del Mar and Solana Beach every Friday for free.
You may occasionally receive promotional content from the Del Mar Times.