From app to abs: Carmel Valley trainer offers free cellphone workout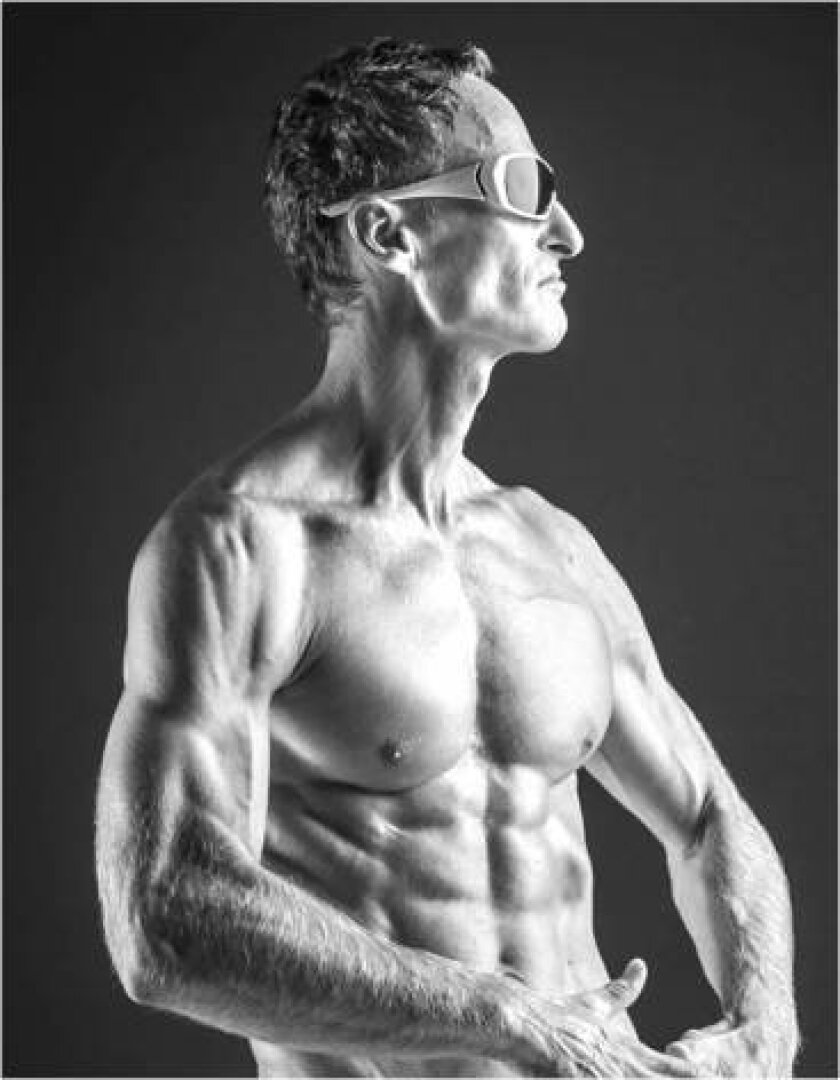 Carmel Valley personal trainer Marko Dresevic hopes to create a community of "independent exercisers for life," free of wasteful equipment and the expense of trainer's fees. He has developed a free workout method called Train 60, available for people to use right on their phones.
Train 60 involves exercises like push-ups and toe touches, planks and pull-ups, "train cars" and "skateboard twisters" designed to address strength, speed, coordination, balance, flexibility and bone density while minimizing cumulative joint damage.
"The workout is about bare body functional movements, complemented with yoga," Dresevic said. Besides a pull-up bar, he added, no equipment is needed and those can be found at local schools and parks.
Train 60 is the result of years of experience in personal training. In addition to building the program, for the past 3 1/2 years, Dresevic has also been writing a book, "Die Young But as Late as Possible," on his philosophy and approach to fitness and mind management: how to eat, how to move and how to be and live.
He is most enthusiastic on the topic of happiness.
"I just keep enjoying the road. That has been my message for years, for my workouts and for my life. Be on the road to your dreams. If you're on the road to your dreams, you have arrived already," Dresevic said.
He said it's easy to become discouraged, but he urges that people just keep doing their part, focus on the present and be conscious in the moment. He said people often put pre-requisites on their happiness, telling themselves they will be happy once they reach a certain goal.
"Accept yourself. It's a waste of life not to be happy," he said. "The time to feel good is now and every next now."
Dresevic has been in Carmel Valley since 2002, transferring from the Seattle Athletic Club to its sister club, Pacific Athletic Club, now Bay Club Carmel Valley.
A native of Serbia, he first came to the United States in 1991 on a basketball scholarship. After graduating, he went to personal training school in Belgrade, Serbia, before winning a Green Card lottery and returning to Seattle in 1998.
For the past seven years, he has been training on his own at the Carmel Valley Recreation Center and developing his program.
"I specialize in making the experience of working out good, both as you're training and after," Dresevic said.
The Train 60 program concentrates on 60 different exercises that a person can do in 60 minutes. There are four levels of difficulty for each gender. Participants begin at level one, starting the clock at 60 minutes and seeing how many of the 60 exercises they can do in that time frame.
People follow along on the workouts on a cellphone app, "flicking" through the different exercises. Progress is quantifiable as you complete more and more exercises, moving up to the next level when you are able to do the full 60 exercises in 60 minutes. At each level, the workout is the same, but the repetitions increase for each movement.
"The levels enable a person to mentally take on an ambitious goal," Dresevic said.
The first three levels are offered free on Dresevic's website. Since the fourth level is more advanced (50 pull-ups is one of the tasks), it comes with one-on-one training.
"Level one is safe enough for a 7-year-old; at level four, even a professional athlete is going to get smoked," Dresevic said.
The workout is stable, but people are different every day, Dresevic said. In a sense, it can be educational when people realize they perform better when they've had more sleep, worse when they've drunk too much alcohol the night before. People learn to be more in tune with their bodies through the application of yoga principles of awareness and consciousness to strength training.
Dresevic said the biggest critics of his program will say you have to "shock" the muscles to see results, and that fitness will stagnate if you're always doing the same thing.
He said his workout is diversified, however, and there is so much room for improvement and mastery. To resolve any further doubt, he points to his own body, which doesn't appear to have suffered from the repetition.
In his group training in the park, he does not have a cookie-cutter, one-size-fits-all method; he respects each individual's fitness goals. He thinks long-term and avoids the idea of getting people into skinny jeans today if it will destroy their knees within five years.
As opposed to "Insanity" workouts, Dresevic preaches "sanity." To him, exercise does not have to be painful in order to be effective.
While it may seem like insanity to offer his program for free, Dresevic, just like his workouts, has a unique approach.
"I think each of us comes to this world to learn and leave this world a better place by sharing something you've learned," he said, encouraging people to stand on his well-toned shoulders and see out a little farther.
He said the most successful people find fulfillment in philanthropy, in giving something back: "If you don't share your success, it becomes sad."
For Train 60 or more information, visit markofitness.com.
---
Get the Del Mar Times in your inbox
Top stories from Carmel Valley, Del Mar and Solana Beach every Friday.
You may occasionally receive promotional content from the Del Mar Times.