Canyon Crest Academy Dollars for Scholars Awards Scholarships to a record number of CCA seniors
Charles Foster representing the Del Mar-Solana Beach Rotarians, CCA DFS board member Amanda Chin, board Co-President Stacey Modugno, Jim Parrotte representing the Del Mar-Solana Beach Optimist Club
(McKenzie Images)
Emelyn, Sarah and Tim Malott
(McKenzie Images)
Valentin and Dophie Poiset
(McKenzie Images)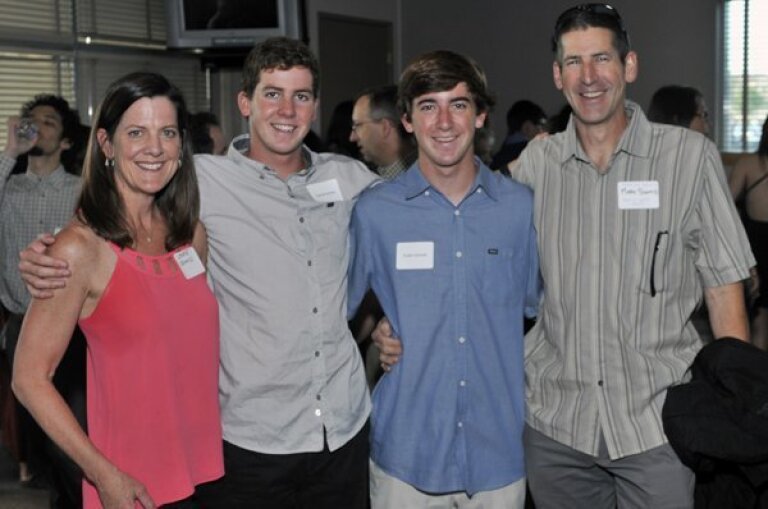 Laurie, Garrett, Austin and Mark Schmid
(McKenzie Images)
Seungkyu Han, Jong Han, Mira Kim
(McKenzie Images)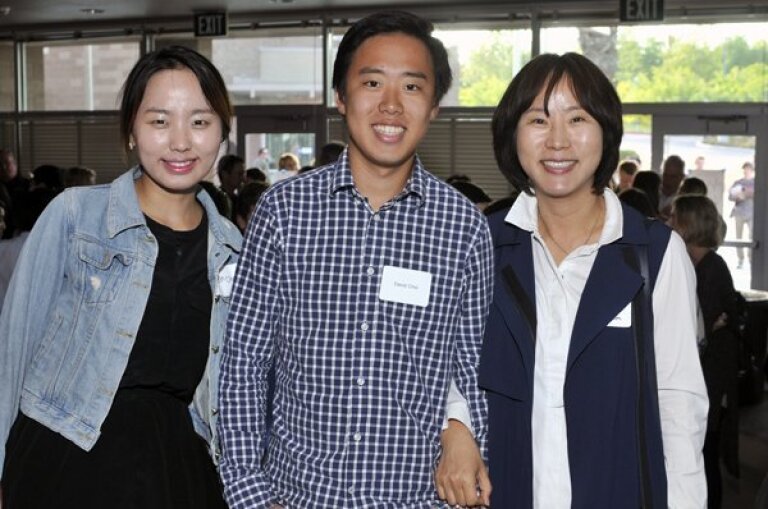 Ye Jin Choi, David Choi, Eun hee Ru
(McKenzie Images)
Brendan, Brittany and Kim Martin
(McKenzie Images)
Alex and David Ahmadian
(McKenzie Images)
Rebecca Rosenthal, Jessica Dong
(McKenzie Images)
JJ, Pauline and Soo Rim Choi
(McKenzie Images)
Aria Wiedmann, Lori Ballance, David George
(McKenzie Images)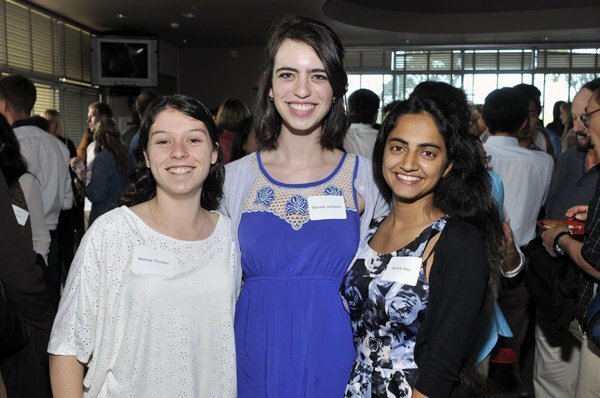 Melissa Thurston, Michelle Jacobson, Namrita Baru
(McKenzie Images)
Thea Hanson, Paige Weinstein
(McKenzie Images)
Katrina and Carolina Schaber
(McKenzie Images)
Haleh, Roman and Tara Murphy
(McKenzie Images)
Katrina Schaber, Tracy Chin, Alec Xiang, Jonathan Luck, Robert Francis, Keshav Tadimeti
(McKenzie Images)
CCA DSF board member and Qualcomm liaison David Maldonado, Ole Prahm representing the RSF Rotarians
(McKenzie Images)
Canyon Crest Academy Dollars For Scholars (CCA DFS) presented its scholarship awards May 20 on the CCA campus.
"This year, CCA DFS awarded a record 60 scholarships to outstanding CCA seniors who plan to attend a two- or four-year university or college, vocational, or technical school," said Stacy Modugno, CCA Dollars for Scholars co-president. "A new high of $36,150 in scholarship funds were raised through sales of CCA student directories and graduation leis and the CCA DFS/CCA Foundation Driver's Ed Program, and through the generous donations of CCA families, alumni, and friends, and community businesses and organizations."
Among the colleges scholarship winners will be attending are: Amherst College, Boston College, Brown University, Cal Poly San Luis Obispo, Carnegie Mellon, Claremont McKenna College, Columbia University, Cornell University, Dartmouth College, Embry-Riddle Aeronautical University, Harvard University, Hofstra University, Johns Hopkins University, Lewis and Clark University, Pepperdine University, Pomona College, San Diego State University, Stanford University, Syracuse University, Tufts University, UC Berkeley, UC Irvine, UCLA, UC San Diego, UC Santa Barbara, and USC.
CCA DFS graciously acknowledges the following individuals, groups, and organizations who donated so generously to the scholarship funds: CCA Foundation, CCA Improv Club, CCA Science Olympiad, Del Mar/Solana Beach Rotary, Dollars for Scholars Alumni, Dollars for Scholars Board of Directors, DUCERUS, the Ernst family, Hansen's Surf, High Bluff Academy, ITW Foundation, Mission Federal Credit Union, Overland Storage current and former employees, Optimist Club of Del Mar-Solana Beach, Pardee Homes, Rancho Santa Fe Rotary Foundation, Town & Country Men's Wear, and the Wirt-Foltyn family. Thanks also to Mission Federal Credit Union, who generously sponsored the Awards Ceremony, and Trader Joe's and Village Mill Bread Company, who provided refreshments.
CCA Dollars for Scholars, a program of Scholarship America, is a parent volunteer, community-based scholarship organization whose mission is to recognize seniors at Canyon Crest Academy for their involvement in a broad range of activities and interests during their high school career, and support their pursuit of continuing education, from four-year degrees to technical training programs. They welcome donations for 2016 scholarships of any amount, including, contributions from CCA parents, local businesses, organizations, civic groups, CCA alumni and their families, and individual donors.
Visit www.canyoncrest.dollarsforscholars.org for more information.
Photos by McKenzie Images.
---
Get the Del Mar Times in your inbox
Top stories from Carmel Valley, Del Mar and Solana Beach every Friday for free.
You may occasionally receive promotional content from the Del Mar Times.