Carmel Valley teen helps develop company to provide access to clean water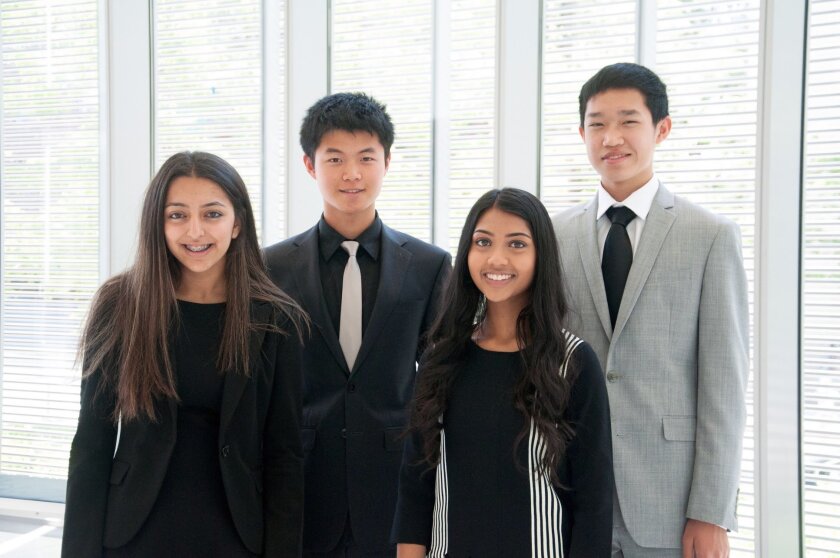 Although still in high school, Carmel Valley teen Mihika Nadig is working to solve one of the world's biggest problems: access to clean water.
Over the summer Mihika and three other high school students founded VivaFlow, a company dedicated to solving the fresh water scarcity problem in developing countries by purifying water from bodies of contaminated salt water. The business aims to provide drinking water by creating a simple and effective technology to desalinate and eliminate impurities in brackish and sea water.
"We saw the statistics for the huge water scarcity problem in the world, and we saw the solutions being implemented to try and solve it, and we saw many problems with them," said 17-year-old Mihika, who is starting her senior year at Torrey Pines High School.
Mihika said other water filtration systems are either expensive to implement or inaccessible to the majority of people who need them.
"Right now, filtration systems can only clean out dirty fresh water, but there's nothing to clean out dirty salt water or ocean water," she said. "We wanted to target these rural, coastal communities that could utilize the sea water around them for fresh water. We wanted to create a product that was easy for the user to use, cost-efficient and could be implemented easily."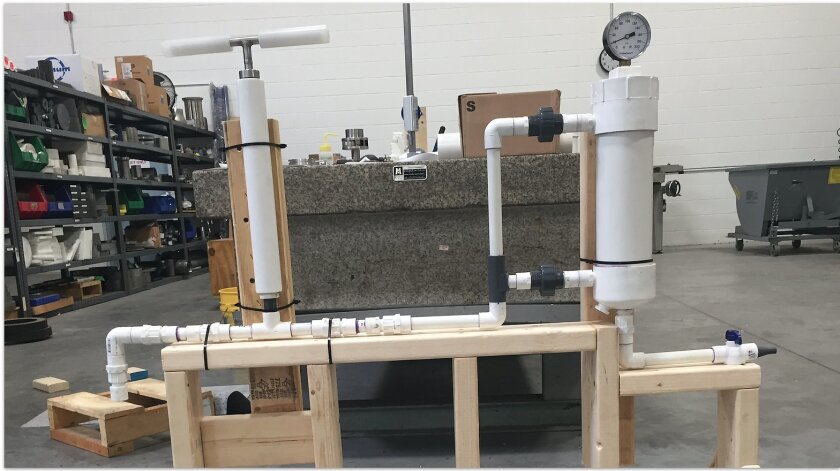 Mihika and her team co-founded VivaFlow as part of MIT Launch Summer, a high school entrepreneurship program at Massachusetts Institute of Technology. Mihika applied to the program after learning about it from a friend.
Students learned about the process of starting a company during the four-week program. In addition to hearing lectures, participants started their own companies.
VivaFlow worked with MIT professors, PhD students, chemical engineers and companies such as FEDCO and UNEEC. FEDCO helped the students create their first prototype, which Mihika said is able to process lower concentration sea water.
"The program ended at the beginning of July, but the company is still going and every company is still trying to make progress," she said.
VivaFlow — which now consists of Mihika, Sanya Verma of Michigan and Kai Lin of California — launched an Indiegogo campaign to raise funds to get the company up and running, from research and development, to manufacturing and distribution to communities in Haiti. VivaFlow has also received letters of intent from the Bill & Melinda Gates Foundation to help with distribution, Mihika said.
"Short term, we hope to distribute our product to coastal communities in Haiti because they lack fresh drinking water but also have easy access to sea water, which is a perfect place to start," she said. "Eventually, we hope to spread to coastal rural communities all over the world."
As of Aug. 26, the company has raised $705 of its $10,000 goal. To donate, visit https://www.indiegogo.com/projects/vivaflow-daily-accessibility-to-drinking-water
---
Get the Del Mar Times in your inbox
Top stories from Carmel Valley, Del Mar and Solana Beach every Friday for free.
You may occasionally receive promotional content from the Del Mar Times.