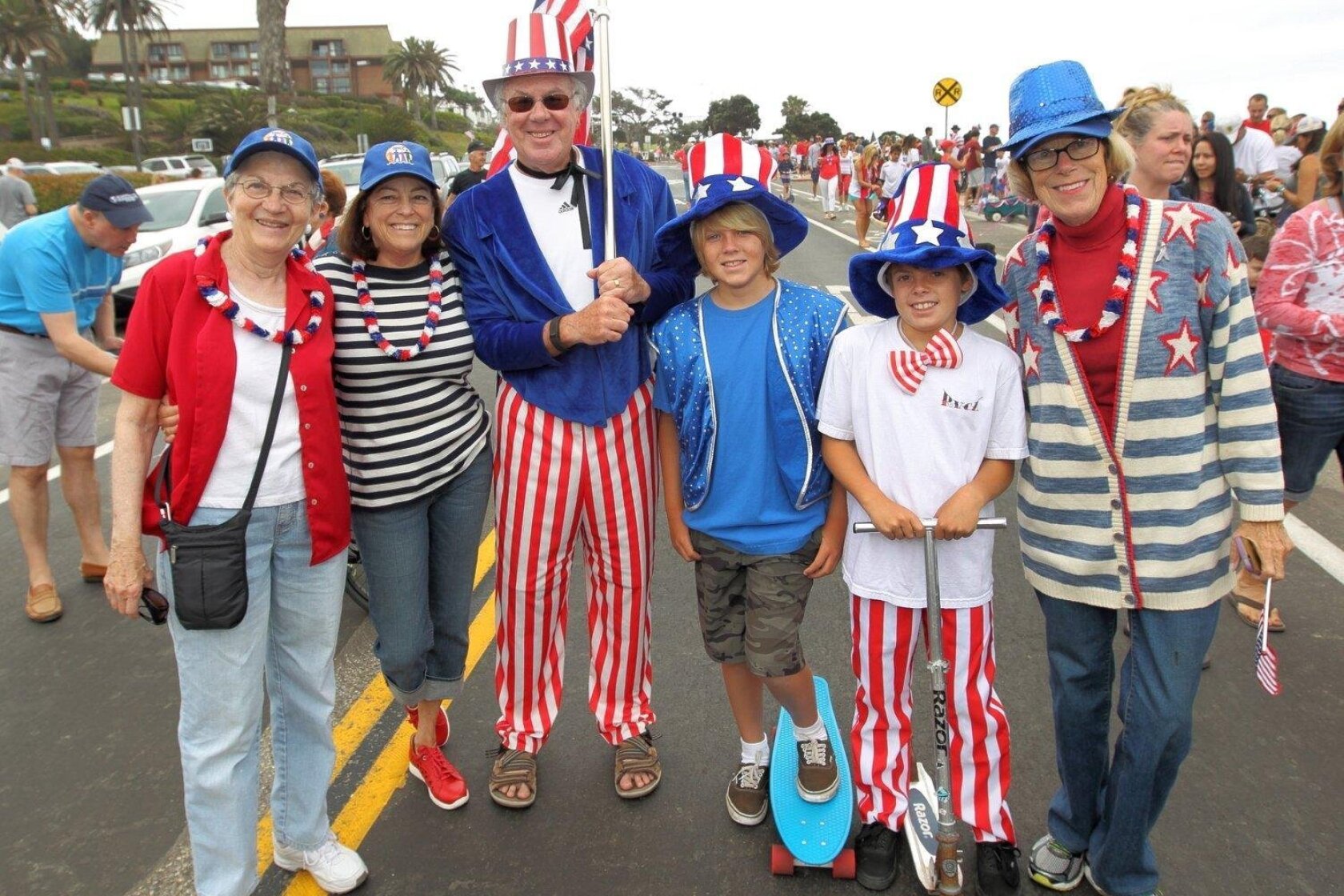 Phyllis Mirsky, Felise Levine, Tom McGrail, John Henry Lain, Charlie Lain, Karolen Linderman
()
4th of July Parade in Del Mar
()
Local Girl Scouts lead the Pledge of Allegiance
()
Del Mar July 4th Parade 2016
()
Kathleen Moore, Ian Slayton
()
Del Mar city council members Terry Sinnott, Mayor Sherryl Parks, Don Mosier
()
Deputy Mayor Terry Sinnott, Claire McGrail, DM Foundation president Judd Halenza
()
Tracy Weaver, Declan Rothbaler, Sandi Weaver, Tate Rothbaler, Jane Rothbaler, and dog Baylee
()
Pat Vergne, Richard Earnest
()
Del Mar city council members Terry Sinnott, Mayor Sherryl Parks, Don Mosier
()
Tracy Weaver, Declan Rothbaler, Sandi Weaver, Tate Rothbaler, Jane Rothbaler, and dog Baylee
()
Jo Morgenthal, Thelma Gerome, Tensia Trejo, Phyllis Mirsky, and Karolen Linderman from the Del Mar Community Connections
()
Del Mar firefighter Robert Tucker
()
Girl Scouts Claire Deller, Ava Sargent, and Claire Bickett
()
Del Mar July 4th Parade 2016
()
The Del Mar fire truck leads the parade
()
Davin and Troy Molsberry
()
Del Mar July 4th Parade 2016
()
Del Mar July 4th Parade 2016
()
Del Mar July 4th Parade 2016
()
Del Mar July 4th Parade 2016
()
Samuel and Andrew Sharp
()
Del Mar July 4th Parade 2016
()
The Fletcher Family driven by Kian Hoover
()
Del Mar July 4th Parade 2016
()
Felise Levine, Jo Morganthal, and Phyllis Mirsky from Del Mar Community Connections
()
Phyllis Mirsky, Felise Levine, Tom McGrail, John Henry Lain, Charlie Lain, Karolen Linderman
()
The Gaylord-Holland Family
()
Sandra Hoyle, Karla Deerinck, Jolie Anna Hoyle
()
Ella Burchell, Madison Davis
()
Graham and Gracie Hoggatt
()
Weston and Wyatt Jackson
()
Graham and Gracie Hoggatt
()
Fehr and Jacobs Families
()
The Fletcher Family driven by Kian Hoover
()
Felise Levine, Jo Morganthal, and Phyllis Mirsky from Del Mar Community Connections
()
Local residents celebrated Independence Day at the annual 4th of July Parade held at Powerhouse Park, Del Mar. The event also included a DJ and music, fun games for all ages, the opportunity to tour the Del Mar Fire Engine and more.
The 4th of July Parade event is presented by the Del Mar Foundation and the City of Del Mar.
Online: www.delmartimes.net.
---