Del Mar author details digital TV's local roots in 'Televisionaries' book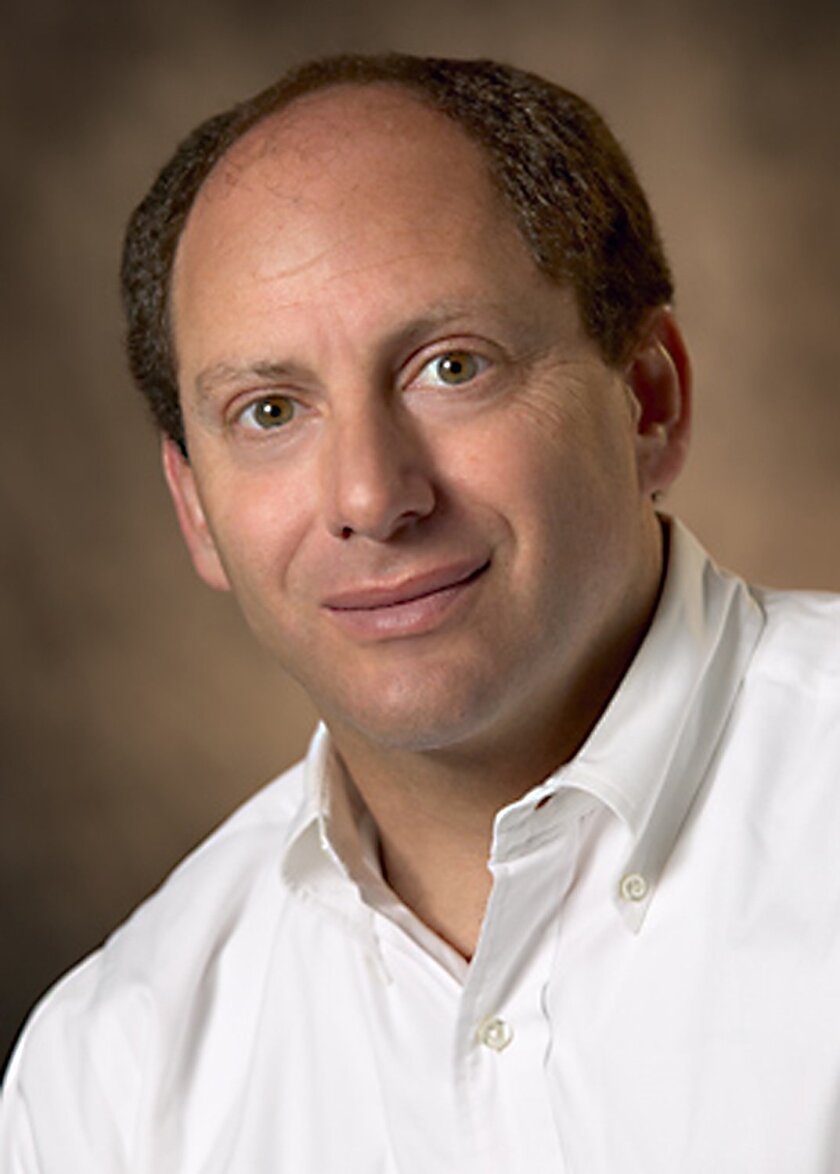 Del Mar's Marc Tayer had a feeling that he was part of history when — 25 years ago — the organization he worked for took a technological leap toward the digital revolution.
At 6 p.m. April 14, Tayer will give a presentation at the San Diego History Center in Balboa Park on the invention of digital television and how he was at the center of its development, a story told in his book, "Televisionaries: Inside the Chaos and Innovation of the Digital Revolution" (MediaTech Publishing, March 2015).
The book captures the full arc of the digital television revolution, featuring the engineers, entrepreneurs, and media titans who made it happen, said Tayer.
Its major themes retell how digital technology was invented and how it spread around the globe; corporate innovation; the growth of media broadcasting and the entertainment business; where the technology is today; and where it is heading for the future.
While many know the history of computers and the Internet revolution, the history of digital TV was in danger of being lost to time, said Tayer.
"The invention of digital TV is global, yet the fact that the technology originated here is really not known anymore," said Tayer. "At the time, almost 25 years ago, it was big headlines and many heard about it — but now people are stunned when they hear that it actually started in San Diego."
During the 1980s, it was widely believed that the Japanese would become the leaders in media technology with their invention of HDTV. However, it was based on expensive and limited analog technology.
When digital TV came along, attention was diverted from Japan to General Instrument (GI), the innovator behind the revolutionary digital TV, winning an FCC competition to radically change the television broadcast standard becoming the Grand Alliance standard by 1996.
In the 1990s, Tayer worked in GI's business development and marketing department, having transferred from its New York headquarters to its San Diego division in 1987. On his return from a business trip to Japan, he was told that he had a new role heading up GI's core team, pulling the nascent digital television project together.
"It was my job to bring our new digital TV technology out of our research and development labs and turn it into a profitable business," Tayer recalled.
As the core team leader, Tayer coordinated the various activities (engineering, marketing, sales, operations, finance and more), overseeing the project while shepherding it through its various milestones and development phases.
Initially the project was top secret. The widely held industry opinion was that transforming television from its analog roots to the zeros and ones of computers was impossible. But GI was confident that its engineers could develop the world's first digital television system.
The announcement of GI's digital system upset the status quo on three continents. "Digital TV would soon became a reality for consumers throughout the world, and the media business was forever changed," said Tayer.
Getting the technology to market had three distinct phases: In its infancy, the technology was developed through computer simulations reading algorithms running on the most powerful computers of the day. "Even then, we could only get a few seconds of video to look at," recalled Tayer.
The second stage came in 1991 with a one-off prototype, an extremely complex product that had yet to be refined. And while it was not sellable, it did allow real-time digital video processing.
The third stage was the actual first-generation product, which was ready for market in 1992. "HBO stepped up and agreed to field-test it with their cable TV affiliates ... kicking off the digital television era," said Tayer.
Tayer remained in the digital TV business as it evolved over the next quarter century, working in a variety of roles, but still in marketing and business development. He left in 2001, co-founding two tech start-up companies.
"Before we invented digital television, cable had 95 percent market share of TV subscriptions," said Tayer. "Today, services like Direct TV, Dish Network and AT&T are readily available, with cable having 50 percent market share, but of a much bigger pie. None of these businesses would have been able to launch without our invention. It led to the real first competition to cable, in addition to HDTV, more channels, DVR and now Internet TV."
Visit https://www.sandiegohistory.org/Televisionaries to buy tickets for Tayer's presentation at the San Diego History Center. Visit www.marctayer.com to buy a book or to schedule a book signing.
---
Get the Del Mar Times in your inbox
Top stories from Carmel Valley, Del Mar and Solana Beach every Friday.
You may occasionally receive promotional content from the Del Mar Times.