Del Mar volunteer helps the Globe Guilders keep theater arts vital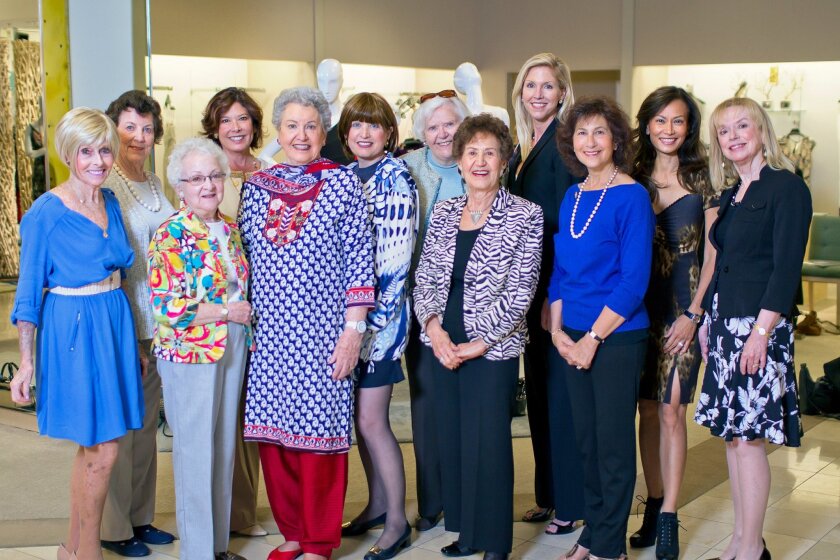 This year is a special year for the Globe Guilders, the auxiliary group that supports San Diego-based The Old Globe Theater. It is the 25th anniversary of the group's largest fundraiser, the 60th anniversary of the organization, and the 80th anniversary of The Old Globe.
Del Mar's Margi Sargis is proud to play a part in the major milestones.
"It's much more than volunteer work," Sargis said. "It's like a family."
As board president of the Globe Guilders, Sargis is leading the organization as it celebrates its anniversary, along with the silver anniversary of its fashion show and luncheon, "Celebrating Couture 2015," on May 12 at the Hilton San Diego Bayfront Hotel. For a quarter-century, the Globe Guilders have brought fashion and fundraising together to benefit The Old Globe Theater.
"Our committee has really put their heart and soul into this year's fashion show," said Sargis, a Del Mar resident for about 30 years. "It's going to be a wonderful event."
This year's event will once again feature fashions by world-renowned couture designer Naeem Khan.
Khan's collections have been showcased in the show for seven years. From Beyoncé to Michelle Obama, his work has been worn by some of the world's highest-profile celebrities and political figures.
"His designs are fun to look at, and they make real women look beautiful," Sargis said.
The fashion show is just one of the volunteer-based group's yearly fundraisers for The Old Globe Theatre.
Founded in 1955, today the Globe Guilders has more than 200 members who organize fundraisers to support The Old Globe Theatre. With a year-round season of 15 plays and musicals on its three stages, the theater is San Diego's largest performing arts institution.
Guilders also volunteer in the Globe's costume shop, education department and special events, and even provide scholarships for theater students.
By becoming a Guilder years ago, Sargis said she took the "back door" to get involved in the arts.
"I got active in Guilders and then I fell in love with theater," she said. "Now, I look forward to every play. I feel like I'm doing something to support something worthwhile."
A retired middle school teacher, Sargis said she's proudest of the theater's education programs.
Committed to supporting arts education, the Globe offers in-school programs, adult programs and a graduate acting program through its education department.
"I think that the arts are so important, and I don't just mean the theater — I mean theater, music, visual arts, the opera," Sargis said. "They're all struggling right now. I want to do the little bit that I can to keep it going "
Proceeds from "Celebrating Couture" will benefit the Globe's education, artistic and community programs.
Presented by Neiman Marcus, the event begins with a champagne reception and silent auction at 10 a.m. May 12 at the Hilton San Diego Bayfront Hotel, at 1 Park Boulevard in San Diego. The live auction and opportunity drawing is at noon, followed by the luncheon and fashion show.
About 600 people attended last year's event and raised approximately $130,000.
"It's a big deal," Sargis said. "It gets bigger every year."
Tickets start at $115. For more information and to purchase tickets, visit www.globeguilders.org/fashion-show.
---
Get the Del Mar Times in your inbox
Top stories from Carmel Valley, Del Mar and Solana Beach every Friday for free.
You may occasionally receive promotional content from the Del Mar Times.