Del Mar native helped call the plays for Arizona's Super Bowl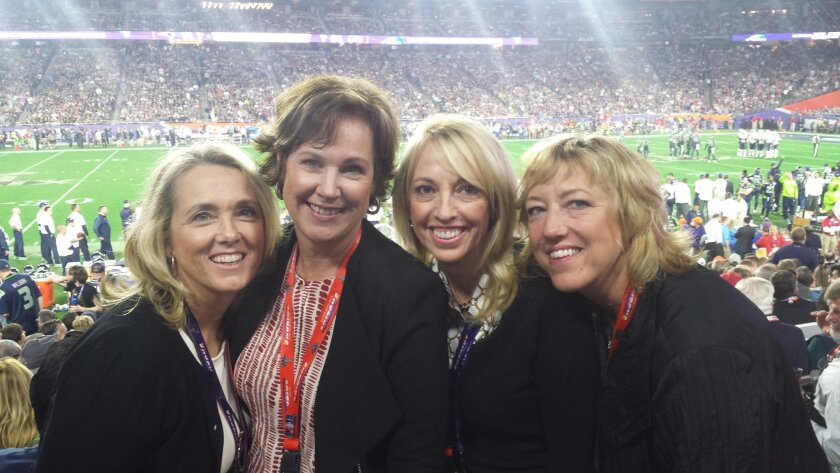 Although Jay Parry grew up in San Diego County's smallest city, her career led her to the biggest arena in television sports.
A Del Mar native, Parry served as president and CEO of the Arizona Super Bowl Host Committee. The group worked with Arizona stakeholders and the National Football League on Super Bowl XLIX, which set a record as the most-watched show in television history.
"It was really an opportunity for the state to shine," said Parry, who weeks later, is still recovering from the festivities, but found time to talk with her hometown paper. "Having an opportunity to work on something that has such a positive impact for Arizona was really exciting to me."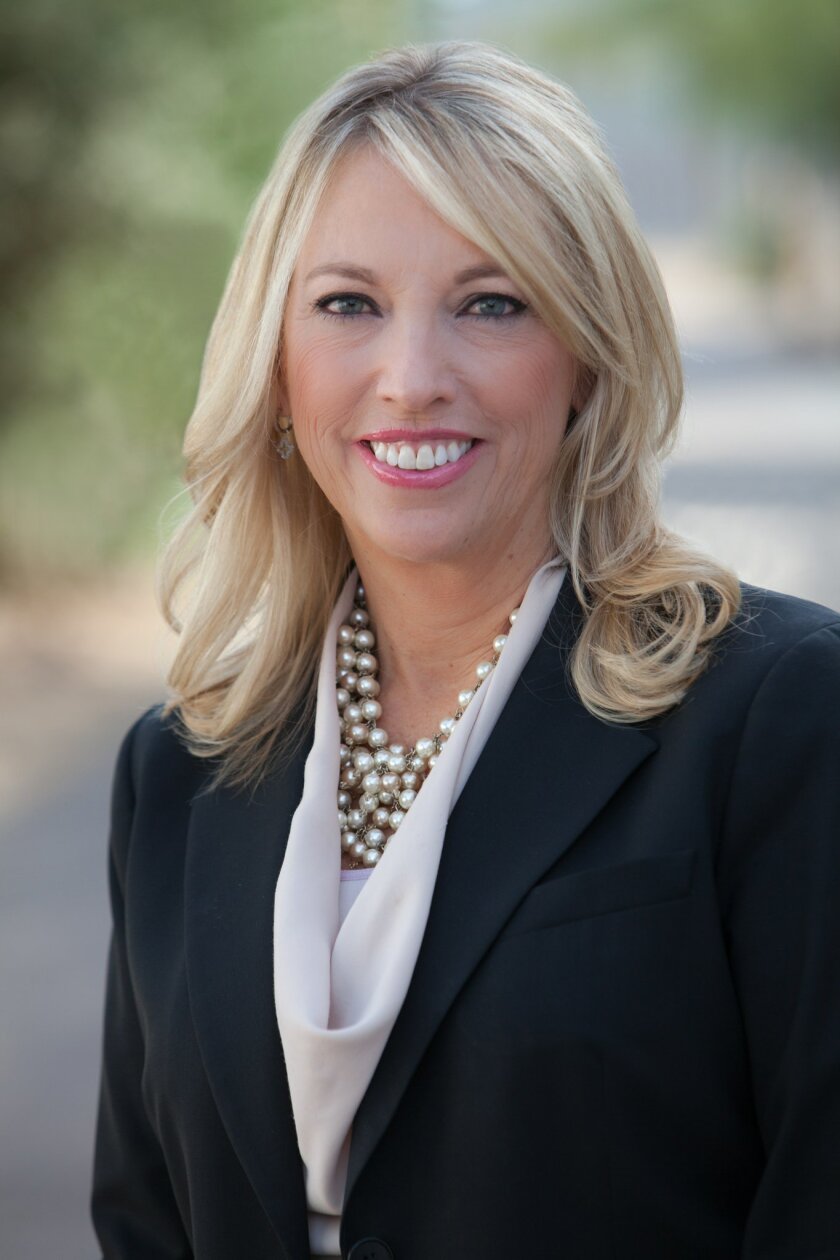 The Parry family home was on Ocean View Avenue, where Parry and her two sisters grew up and attended local schools.
Parry's father, the late William Parry, worked as a reporter and an editor for U-T San Diego, starting with the paper when it was still the Union.
Her mother, the late Gloria "Brooks" Parry, was active in Del Mar politics and served on the 22nd District Agricultural Association Board of Directors, which oversees the San Diego County Fair and Del Mar Racetrack.
Although Parry no longer lives in Del Mar, her sister Robin lives in San Diego and her sister Piper recently moved back to the region from Australia.
"We definitely think of Del Mar as the homeland," said Parry, who graduated from Torrey Pines High School.
After high school, Parry earned a bachelor's degree in finance with a minor in marketing from the University of Colorado at Boulder. She began her career in San Francisco at Young & Rubicam advertising before moving to Bank of America, where she had a 17-year career, holding a series of executive roles in San Francisco, San Diego, Phoenix and Dallas. Her last position with Bank of America was as executive vice president of the 10-state Central Region.
Beginning in 2004, Parry served seven seasons as president and chief operating officer of the Phoenix Mercury, a professional basketball team in the Women's National Basketball Association. She helped lead the organization to two WNBA championships in 2007 and 2009.
In 2010, Parry was hired as senior vice president of brand and business development of the National Basketball Association franchise the Phoenix Suns, where she oversaw marketing, ticket sales, and digital and social media.
After two seasons, Parry left the Suns in 2012. Months later, she was named president and CEO of the Arizona Super Bowl Host Committee.
"It was exciting because it really suited my background of business and professional sports," Parry said.
Super Bowl XLIX was the state's third Super Bowl, following the 2008 Super Bowl at the University of Phoenix Stadium in Glendale and the 1996 Super Bowl at Sun Devil Stadium in Tempe. The state has also hosted several college championship football games, three NBA All-Star Games, two WNBA All-Star Games and a Major League Baseball All-Star Game.
"Arizona is an expert at hosting mega-events," Parry said.
Although Arizona has hosted a number of big events, hosting a Super Bowl is no small feat.
Parry oversaw all aspects of the planning and execution of the 2015 Super Bowl.
She recruited and led a 22-member full-time staff, as well as 10 interns, who worked on the Big Game for roughly two years. The group raised $30 million from the private, public and tribal sectors to execute Arizona's plan to maximize media exposure and create economic impact.
"Building a team from the ground up and really creating this team of all-stars, I would say, was really exciting for me," she said. "I really loved the teamwork aspect in collaborating with my staff and all of the stakeholders in Arizona ... to make sure that Arizona really (shone) on a global media stage."
Because the group also set out to ensure a lasting legacy for the state, the Arizona Super Bowl Host Committee, in partnership with the NFL Foundation, gave $2 million to 27 Arizona nonprofits. Funding benefited education, health and wellness, sustainability and overall community enhancement programs to improve the lives of local youth and families.
The city also achieved a 73 percent waste-diversion rate at the Verizon Super Bowl Central festivities, a first in the city's history of hosting high-profile events.
"It was the first time an event of this size had been undertaken," Parry said. "We think that was a really good benchmark for future events and activities associated with the Super Bowl."
This year, the state also hosted the Pro Bowl, which in recent decades has taken place in Hawaii.
"The Super Bowl gets bigger and bigger every year," said Parry, who observed the games in New Jersey and New Orleans the previous two years.
"The host committee acts as a hub and the catalyst to bring everybody together, galvanize the local stakeholders and work in partnership with the NFL. There are a lot of moving parts."
After two years of hard work, Parry felt "huge relief" when the big day finally arrived on Feb. 1.
A record number of people watched the New England Patriots defeat the Seattle Sea-hawks in the 28-24 game. NBC set a U.S. television record with 114.4 million viewers — up 2.2 million from the previous record, set at last year's Seahawks-Broncos matchup.
"Start to finish, the experience, the entertainment, was fantastic," Parry said. "The game was also one of the most exciting Super Bowls of all time, so that was nice icing on the cake."
Although the game is now one for the books and the NFL season has long since ended, Parry and her team are still tying up loose ends. The Arizona Super Bowl Host Committee is conducting an economic impact study with Arizona State University.
Based on an economic impact report from Super Bowl XLII in 2008, the committee estimates the event had an economic impact of more than $500 million in Glendale. The study should be completed by May, June at the latest, Parry said.
At the same time, Parry is helping her staff find new jobs. She is also looking forward to her next chapter.
"I'm just open to whatever comes next," she said.
---
Get the Del Mar Times in your inbox
Top stories from Carmel Valley, Del Mar and Solana Beach every Friday for free.
You may occasionally receive promotional content from the Del Mar Times.