Del Mar psychologist helped keep it real for 'Survivor,' 'Apprentice' and more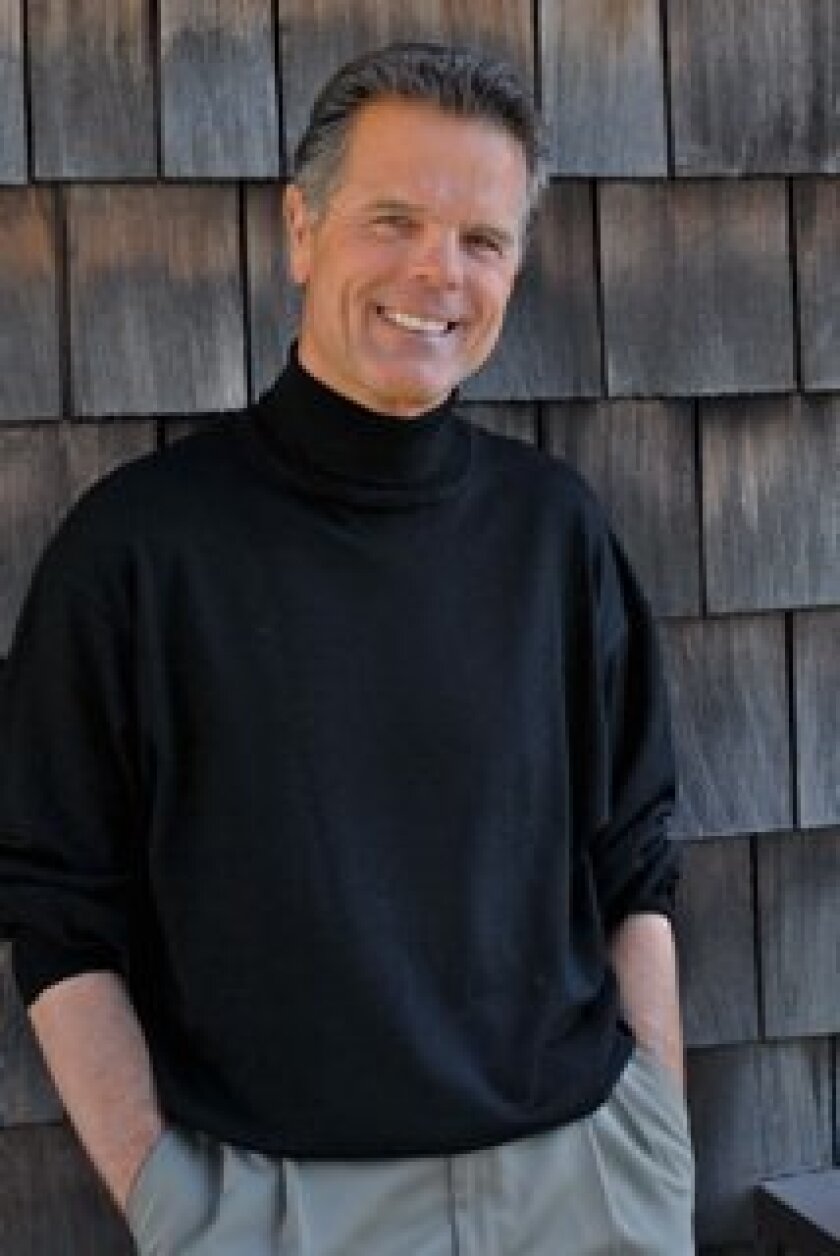 An expert on personality traits, Del Mar's Dr. Richard Levak has served as the go-to source for television casting and commentary.
The licensed clinical psychologist had his hand in reality TV when such programs became popular in the late 1990s and early 2000s. He recalled being contacted by the producers of "Survivor" before its 2000 debut.
"It was a reality show that was just starting, and they asked me to use my personality assessment skills to help them choose a cast," Levak said.
Levak's work with "Survivor" led to work with "Amazing Race," "The Apprentice, "Big Brother" and other reality programs. He still has an "Immunity Idol" from "Survivor," a gift he was given after his work with the show.
A native of England, Levak came to the United States when he was in his mid-20s. He obtained his doctorate degree in psychology, specializing in personality assessment, from the California School of Professional Psychology in San Diego.
"I was fascinated by personality and developed an expertise in personality testing," said Levak, who has lived in Del Mar since 1985.
For years, Levak has studied and worked with the "Minnesota Multiphasic Personality Inventory," the most widely used and researched standardized psychometric test of adult personality and psychopathology. The original MMPI was first published by the University of Minnesota Press in 1943 and was later replaced by an updated version, the MMPI-2, in 1989.
Although it was created more than 70 years ago, Levak developed an adaptation of the test that allows him to offer people positive feedback, where the therapist is seen as a guide rather than an authority, and the approach is collaborative.
"It's a complex scientific test, and I have adapted it to be able to give people feedback in nonjudgmental, non-negative terms," Levak said.
He has since co-written five books on personality, with his first book published in 1989 and his latest last year. The books are standard works used by psychologists and during professional workshops.
"I find that my work is very uplifting," Levak said. "I get to see many people's lives and how they live them. It's like reading a very rich novel. It's like watching a really intense movie. I learn a lot about life and people. If I can be helpful, then it's really rewarding."
Although he isn't working on any reality shows, Levak can often be found on the small screen. He has served as a guest expert and provided commentary on a number of programs, including "20/20," "Nightline," "Anderson Cooper" and "Larry King Live."
Just weeks ago, Levak appeared on "The Doctors," a syndicated talk show featuring a panel of medical professionals. The specialists discussed travel addiction and how to overcome the side effects, such as withdrawal-like symptoms and depression, that some people experience after returning home from a long trip.
"You can get addicted to anything," Levak said. "Gambling, drugs, sex — you can get addicted to anything that's highly rewarding. With travel, there are people who need something to be looking forward to. They are always planning because they can't really be in the moment and they can't really be in their own lives. It's a distraction."
From daily distractions to jobs and relationships, Levak discusses a variety of topics on his weekly segment on Fox 5 San Diego. Launched last year, "Mind Matters" airs every Monday.
"I love the segment because I'm able to give a little advice on general topics but still have it based in science," he said. "I like the challenge of giving good information in scientifically based sound bites."
Though he's busy with his private practice in Del Mar and his weekly segment on local news, Levak is using his background in reality television to create his own TV pilot in collaboration with a Toronto-based professor. "A Perfect Match" would use brain imaging scans, matchmakers and family members to match couples and compare the results.
"I understand what they're looking for," Levak said.
Visit his website at drlevak.com.
---
Get the Del Mar Times in your inbox
Top stories from Carmel Valley, Del Mar and Solana Beach every Friday for free.
You may occasionally receive promotional content from the Del Mar Times.