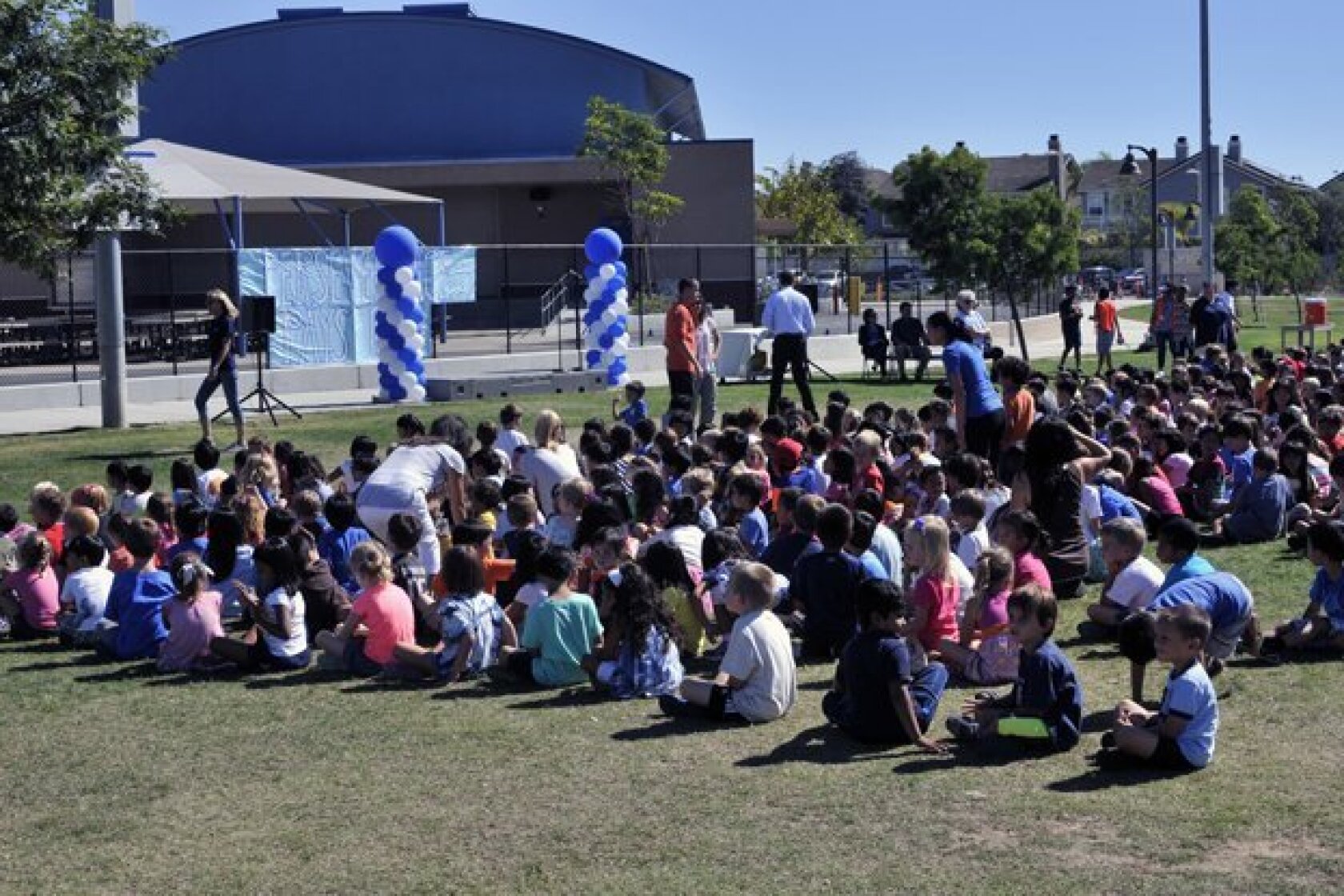 Students assembled
(McKenzie Images)
Principal Ryan Stanley addresses the students
(McKenzie Images)
Principal Ryan Stanley addresses the students
(McKenzie Images)
Principal Ryan Stanley addresses the students
(McKenzie Images)
State Senator Marty Block
(McKenzie Images)
State Senator Marty Block
(McKenzie Images)
State Senator Marty Block
(McKenzie Images)
Principal Ryan Stanley, State Senator Marty Block
(McKenzie Images)
Principal Ryan Stanley, State Senator Marty Block
(McKenzie Images)
Yamia Benhaim with Talia, Liam, Landon, Dana, Madison
(McKenzie Images)
Amy Gibson with Alex, Timothy, Molly, Lulu
(McKenzie Images)
Denise Klaffenbach with Luke, Jacques, Karl, Ella, Samantha, Sadie
(McKenzie Images)
Christene Renner with Michael, Jonathan, Jamison, Mersalle, Taylor, Kim, Sarah, Ellia, Kaitlin, Daly, Nikolas, Lily and (kneeling) Toby and Rosie.
(McKenzie Images)
The Del Mar Union School District held a special celebration titled "Perserverance Pays Off!" at Ocean Air School Oct. 9 to recognize the hard work and perseverance of the district's students and teachers.
Del Mar Union School District students significantly outperformed students in the county and the state recently on the new Smarter Balanced Assessment Consortium, the comprehensive tests that accompany the new Common Core State Standards.
Photos by McKenzie Images.
---