Don Diego Gala was an 'Affair at the Fair to Remember!'
Ceff Guerrero, Cora Remigio, Bob Spanjian, Jo May, Don Ottomeyer, Kathy Busick
(McKenzie Images)
Don Diego scholars and parents
(McKenzie Images)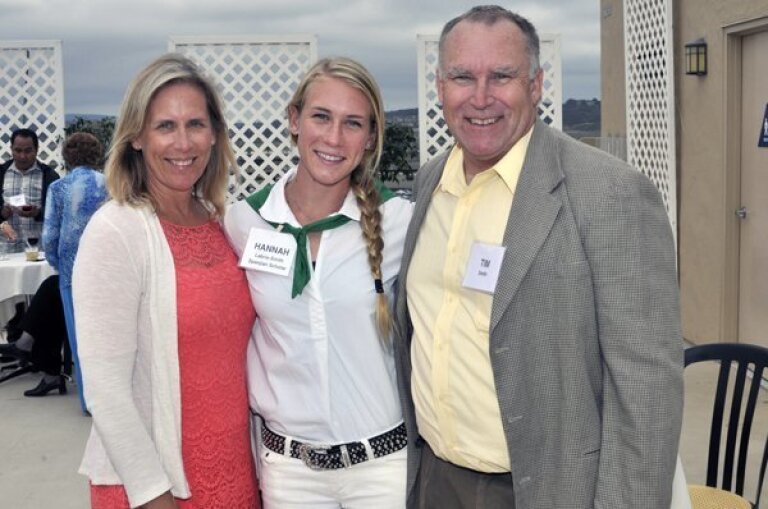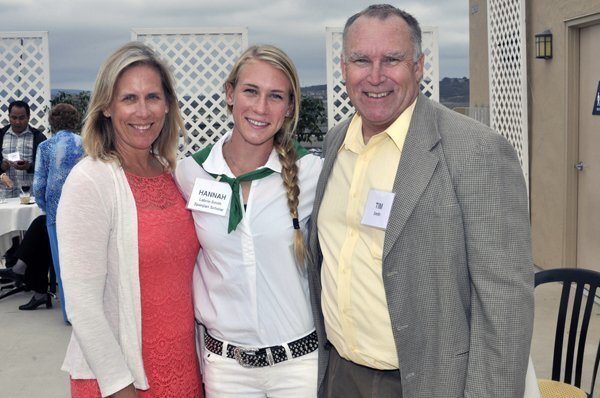 Scholar Hannah Labrie-Smith with parents Jenae Labrie-Smith and Tim Smith
(McKenzie Images)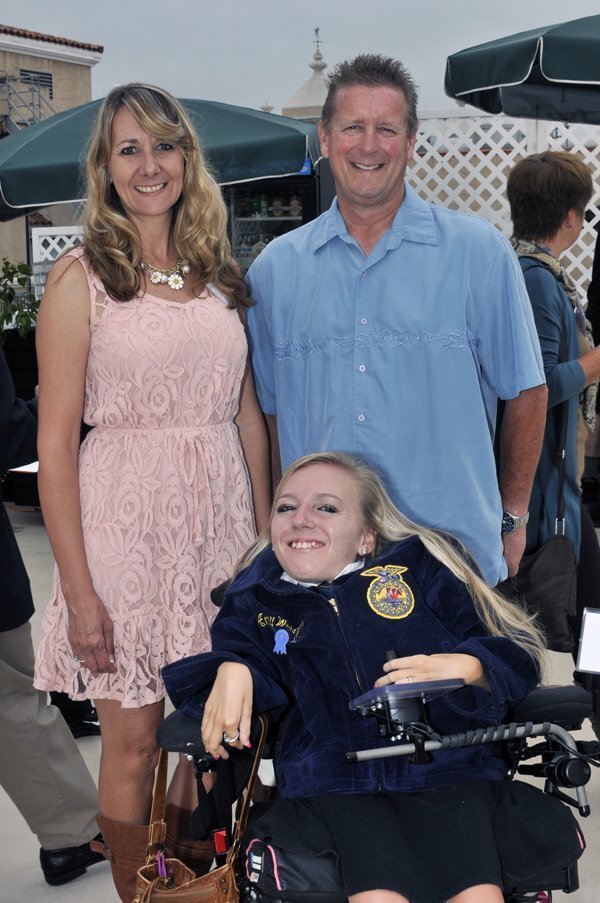 Scholar Amy Wehner with parents Chris and John
(McKenzie Images)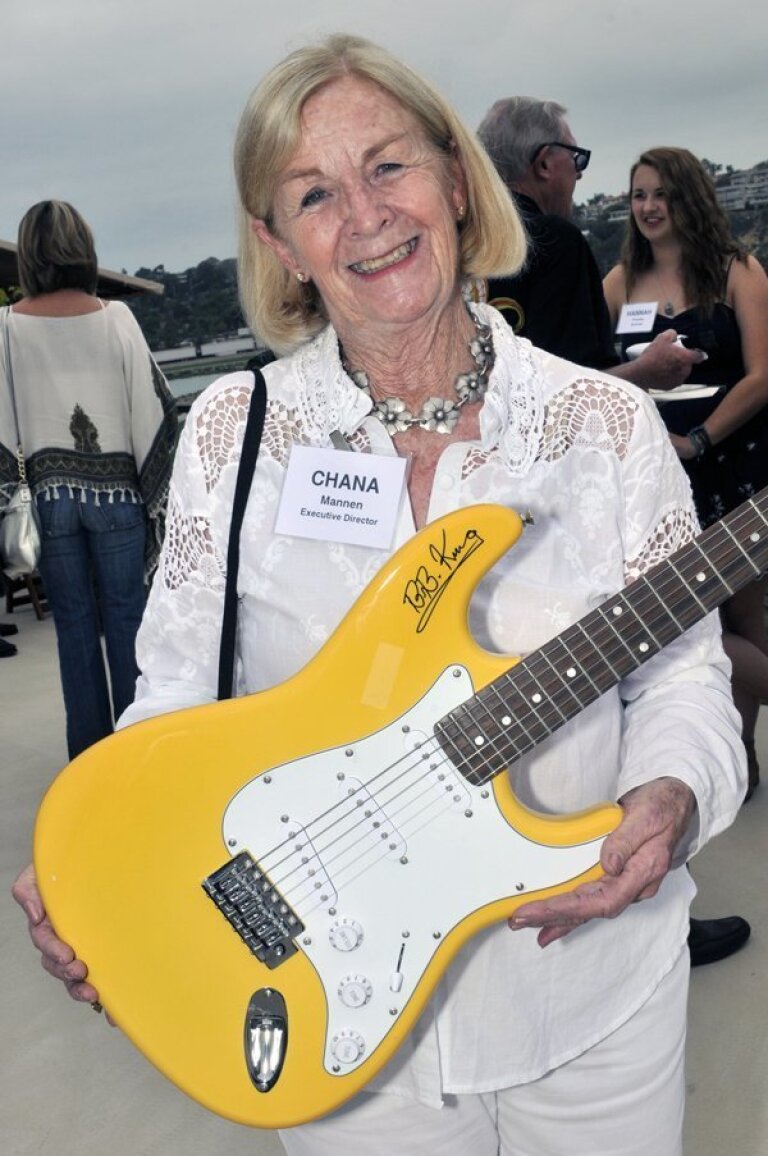 Don Diego Scholarship Foundation Executive Director Chana Mannen with BB King signed guitar
(McKenzie Images)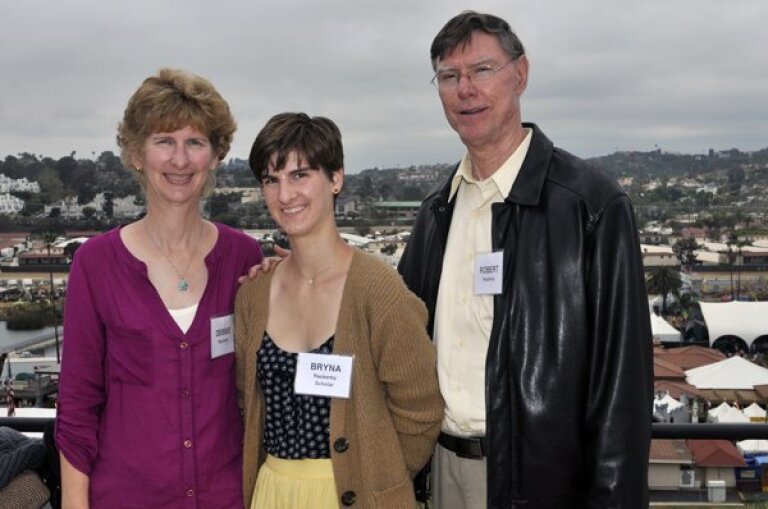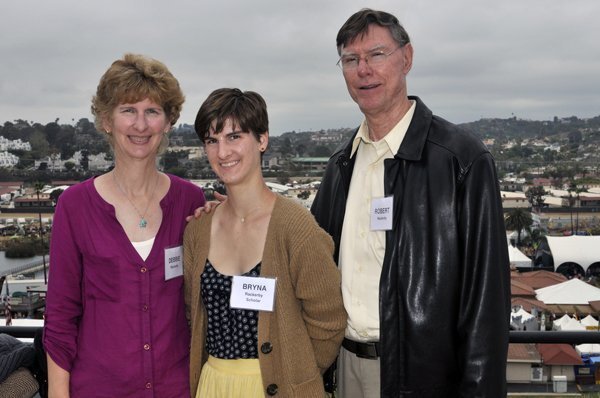 Scholar Bryna Rackerby with parents Debbie and Robert
(McKenzie Images)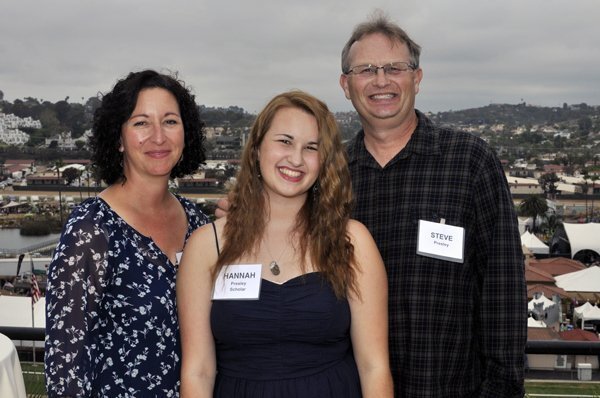 Scholar Hannah Presley with parents Felice and Steve
(McKenzie Images)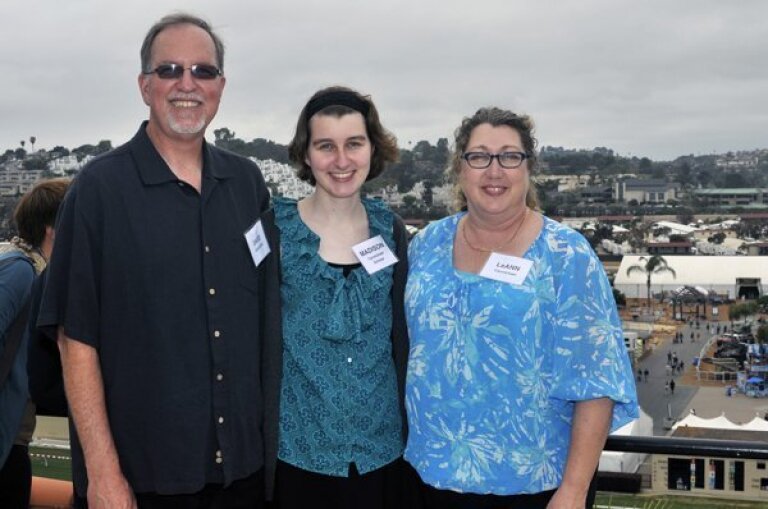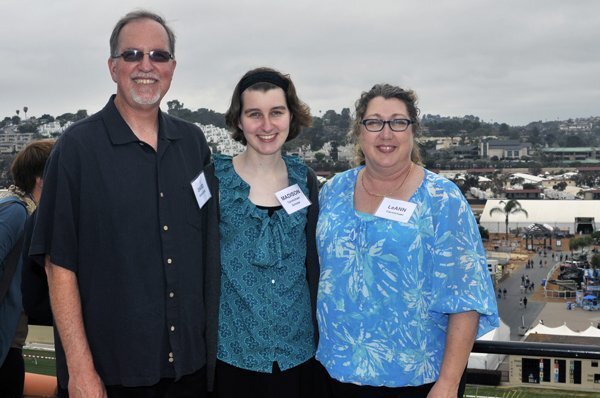 Scholar Madison Carmichael with parents David and LeAnn
(McKenzie Images)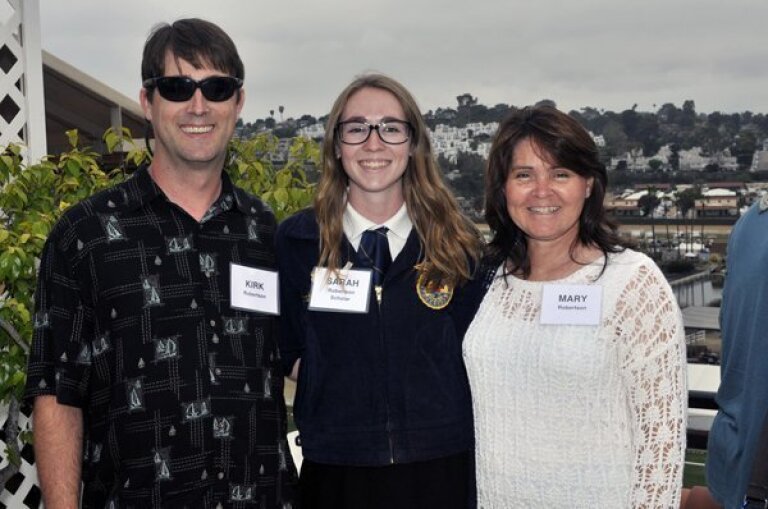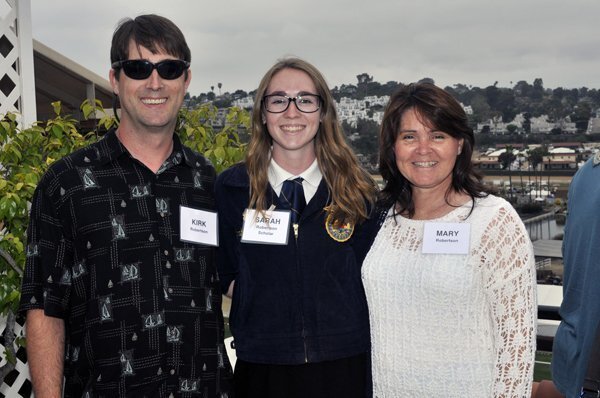 Scholar Sarah Robertson with parents Kirk and Mary
(McKenzie Images)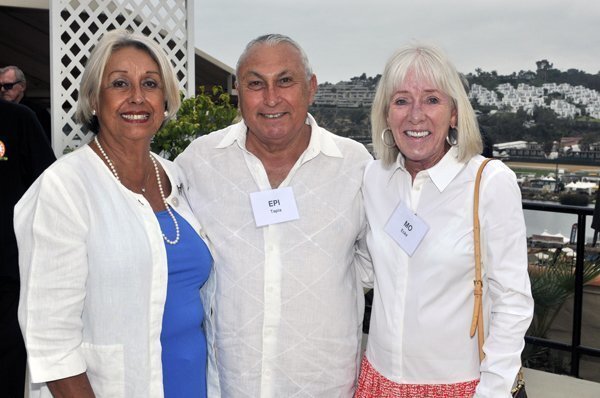 Virginia and Epi Tapia, Mo Ecke
(McKenzie Images)
Julian Duvall, Bruce Hall, Leslie Duvall, Pat and Dempsey Sawyer
(McKenzie Images)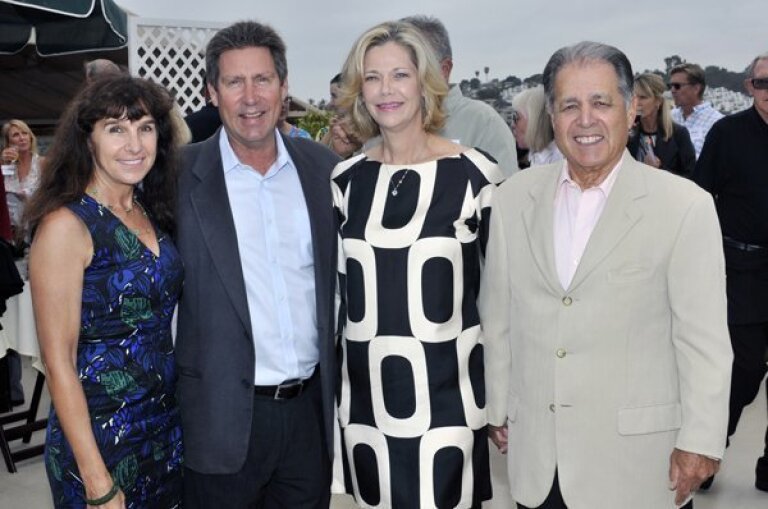 Julie Hampton and Don Diego Scholarship Foundation Board Chair Paul Ecke III, DDSF Secretary/CFO Bob Spanjian (seated), sponsor Stacy Simons, DDSF Board Vice Chair Jon Liss
(McKenzie Images)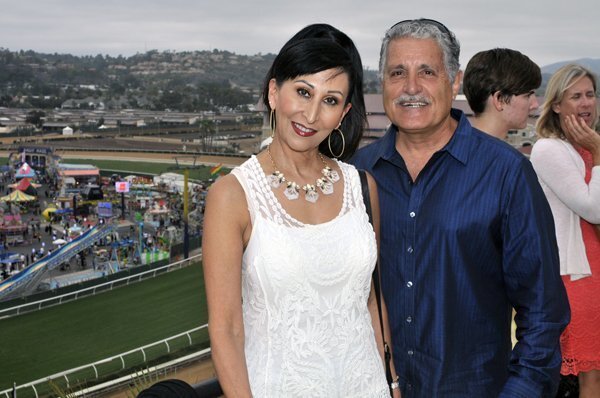 Catherine and Mike Mercurio
(McKenzie Images)
Gene Ye, Carl Adrignola, Sherry Stewart
(McKenzie Images)
Scholar Kaylin vanTol with parents Judy and Tom
(McKenzie Images)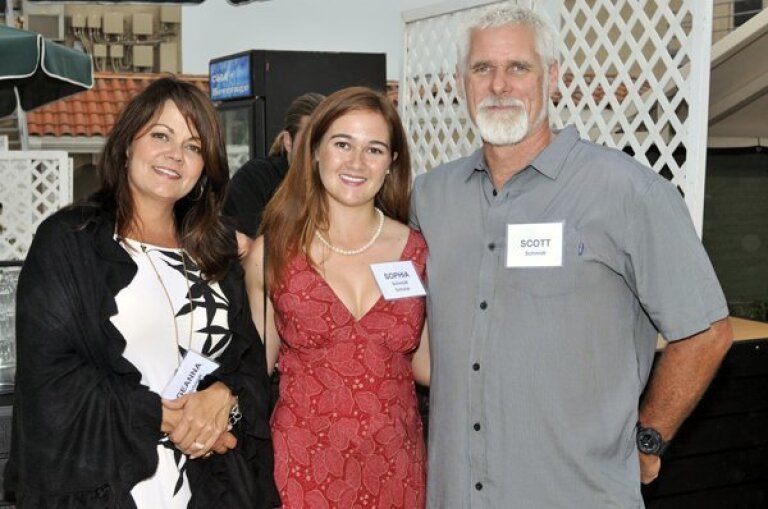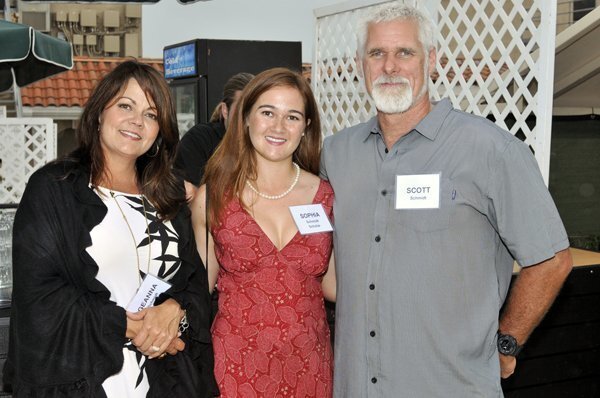 Scholar Sophia Schmidt with parents Geanna and Scott
(McKenzie Images)
The Don Diego 2015 scholarship recipients-(clockwise from bottom): Devin Stanley, Sophia Schmidt, Kaylin vanTol, Bryna Rackerby, DDSF Board Chair Paul Ecke III, Amy Wehner, Hanna Presley, Madison Carmichael, Hanna Labrie-Smith, Sarah Robertson. Recipients not pictured: Austin Koch, Brett Signore, John O'Leary, Sarah Dean, Matthew Antunez.
(McKenzie Images)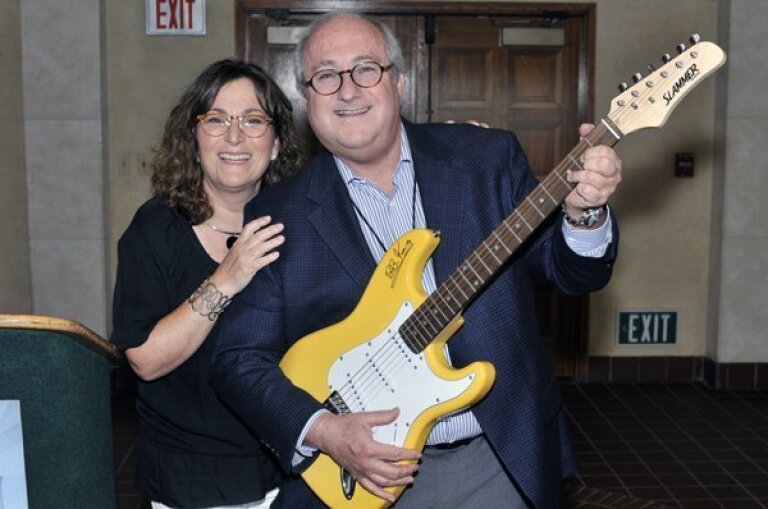 Shari and Del Mar Fairgrounds/Racetrack board member Frederick Schenk
(McKenzie Images)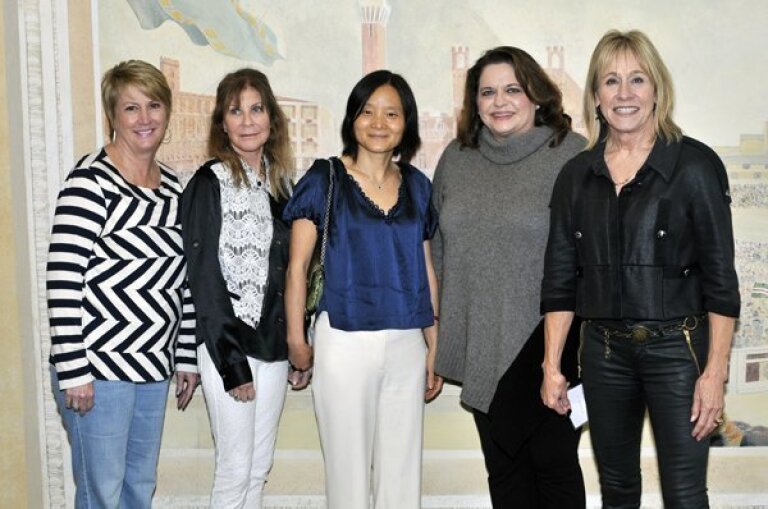 Former Encinitas mayor Christy Guerin, Andrea Kessel, Lesley Yang, DDSF board members Lisa Barkett and Roxana Foxx
(McKenzie Images)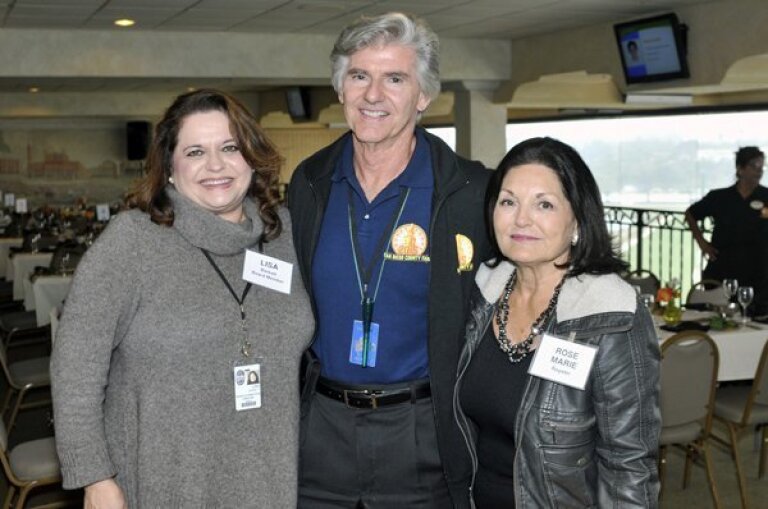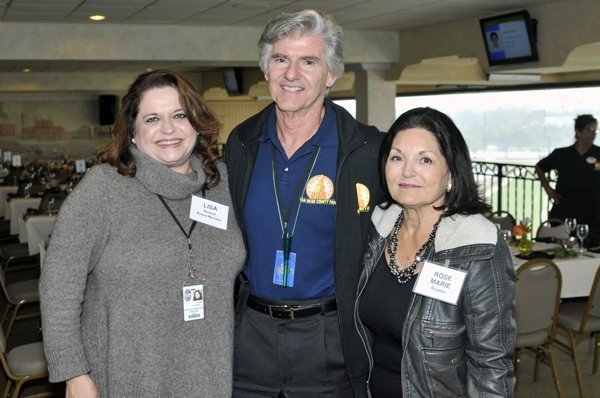 Lisa Barkett, Del Mar Fairgrounds CEO and DDSF President Tim Fennell, Rose Marie Royster
(McKenzie Images)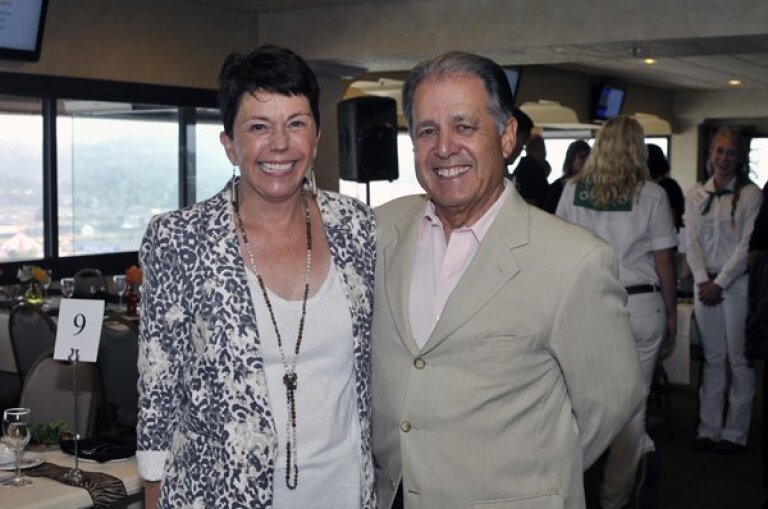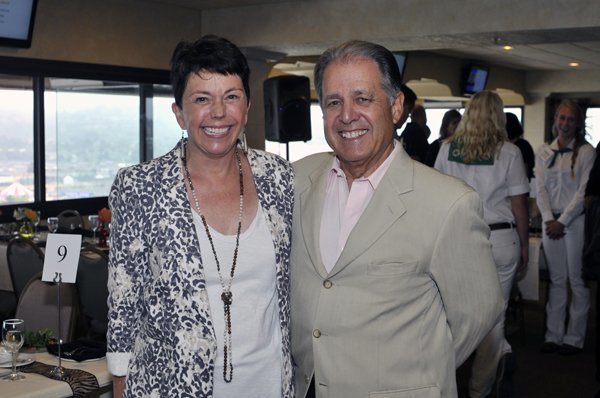 Former Del Mar mayor and DDSF board member Lee Haydu, DDSF Board Vice Chair Jon Liss
(McKenzie Images)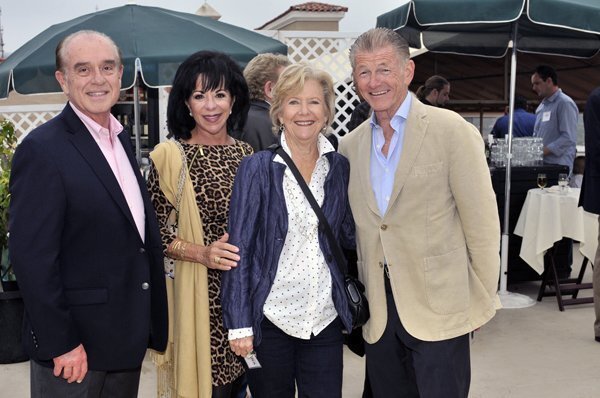 Dr. A.J. and Katherine Foster, Barbara and DDSF board member and Del Mar Thoroughbred Club President Joe Harper
(McKenzie Images)
Rick and Elisa Jamie, Jess and Sheri Kraus, Jim and Karen Brailean, Gordon and Jennifer Wangers, Paul Ecke III
(McKenzie Images)
A sold-out crowd festively came together on June 10 at the top of the famed Del Mar Fairgrounds Turf Club to fete outstanding college-bound students and feast on a gourmet meal at Don Diego Scholarship Foundation's Peter Frampton & Cheap Trick Dinner & Concert Gala at the San Diego County Fair.
A Toast of the Coast wine sampling before dinner and live auction of one-of-a-kind collectibles and memorable experiences kept the excitement level high before event-goers took their champagne and dessert goodie bags to their VIP seats for the concert.
Among the Who's Who of guests were current and past elected regional officials, 22nd DAA Board members, who also serve on the Don Diego Board, and other local luminaries, including Gala sponsors such as Leichtag Foundation's Jim Farley and Sycuan Casino's Amber Fields. Also present were Don Diego founding board members Joe Harper, Del Mar Thoroughbred Club CEO, and Bob Spanjian, the "Father" of Don Diego and namesake of Don Diego's special $5,000 Spanjian Family Scholarship.
Board Chair Paul Ecke III, Vice Chair Jon Liss and President Timothy Fennell, Del Mar Fairgrounds CEO, were among the many board members and other guests meeting and mingling with the excited scholarship recipients, who hail from throughout San Diego and are bound for colleges around the county and throughout the country.
With Gala proceeds benefiting the Foundation's educational programs, the students relished having an opportunity to express their gratitude one-on-one to the people whose contributions are helping them achieve their college and career dreams. As Ecke told the crowd while inviting each student to the podium to loud cheers, "I'm very proud of what these kids have accomplished. This is why we're here. Education changes the world. Together, we are helping to do that."
Speaking eloquently on behalf of the 14 recipients sharing an unprecedented $42,500 in funding this year was top $10,000 recipient and track star Hannah Labrie-Smith of Encinitas. In 2014, Hannah broke Olympic Champion Gail Devers' 31-year San Diego record in the 300-meter hurdles. Now, on the "fast track" to success at prestigious Stanford University, a glowing Hannah addressed the gathering: "It is an honor to know that people are passionate about making an investment in our future. You are transforming lives and providing so much inspiration for the youth of our community."
A spirited live auction presided over by Don Diego Board member and 22nd DAA President Frederick Schenk raised thousands of dollars in a friendly bidding competition for unique opportunities such as two Kaaboo Hang 5 VIP tickets and personalized horseback riding lessons.
The evening's top prize of a bright yellow, B.B. King guitar autographed by the recently deceased iconic blues man when he made his final appearance at the Fair in 2008, resulted in a torrent of bidding. Auctioneer Schenk quipped, "The thrill may be gone, but you can enjoy the thrill of owning this guitar forever." The guitar ultimately was won by jubilant ("I'm ecstatic!") B.B. King aficionado Leslie Duval, who attended the Gala with her husband Julian Duval, San Diego Botanic Gardens President/CEO.
Don Diego Chair Paul Ecke III, says, "It has been a distinct pleasure throughout the years to honor our region's rich agricultural traditions by supporting 164 deserving students, including those pursuing an ag-related career. Over the past few years, our Foundation has grown dramatically: in contributors and contributions; in number of recipients (for many years four, to this year's 14); in the amount annually awarded (for many years $20,000, to this year's $42,500); and in the fundraising programs and opportunities we offer. Selling out the Gala for the second consecutive year is a testament to the hard work of our energetic Board. All of us are so pleased to support these students – our future leaders – who are helping to build a better San Diego."
For more photos of the event and information on Don Diego, please visit www.dondiegoscholarship.org
The Don Diego Scholarship Foundation was named for Don Diego, AKA Tom Hernandez, who served as the Fair's welcoming goodwill ambassador from 1947-1984. The Foundation has awarded more than $682,500 in college scholarships and grants for agricultural education since its inception in1986. Information on programs and donation opportunities is at www.dondiegoscholarship.org and www.facebook.com/DonDiegoScholarship.
The Don Diego Scholarship Foundation◦ 2260 Jimmy Durante Blvd. ◦ Del Mar, 92014-2216.
Photos by McKenzie Images.
---
Get the Del Mar Times in your inbox
Top stories from Carmel Valley, Del Mar and Solana Beach every Friday for free.
You may occasionally receive promotional content from the Del Mar Times.