Former Del Mar Mayor Haydu aims to honor late husband via May 3 fundraiser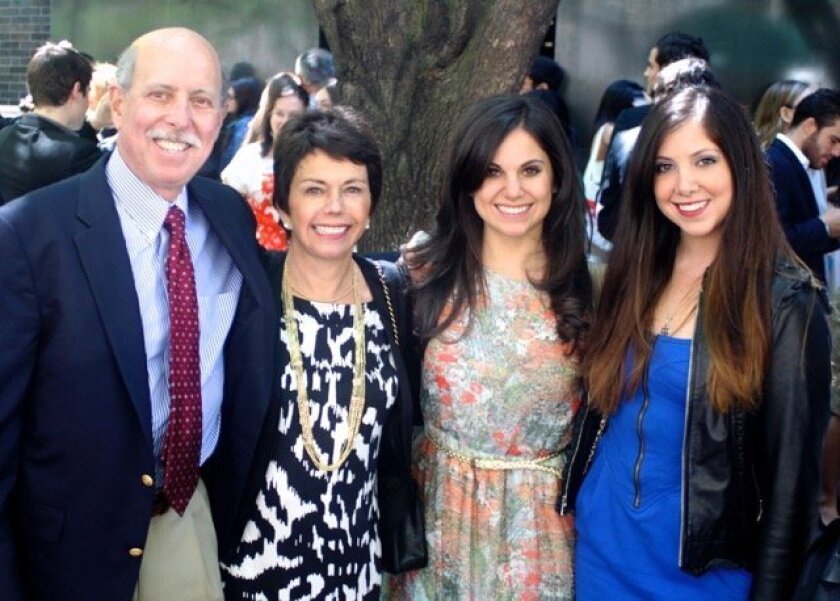 In honor of her late husband, former Del Mar Mayor Lee Haydu is inviting the community to a fundraiser May 3 at the Powerhouse Community Center. Funds raised at the event will support Haydu's campaign for the Leukemia & Lymphoma Society's San Diego/Hawaii Chapter "Man & Woman of the Year" competition.
The 10-week fundraising competition benefits blood cancer research.
Approximately every three minutes, one person in the United States is diagnosed with a blood cancer. Blood cancers are diseases that can affect the bone marrow, the blood cells, the lymph nodes and other parts of the lymphatic system.
Haydu's husband, Dr. Paul Haydu, was diagnosed with chronic lymphocytic leukemia in 2003. After a decade-long battle with the disease, he died in 2013 at the age of 67.
"Instead of feeling defeated, Paul aimed to be more grateful," Haydu explained on her fundraising page. "Despite many ups and downs, he just kept going and continued to love and move us along the way. In 2013, we lost Paul, but his ability to inspire us will never end."
Inspired by her late husband, Haydu is hoping to raise $50,000 for the Leukemia & Lymphoma Society. She is one of nine locals competing for the regional title. If Haydu reaches her goal, she can determine where the research grant goes and name the grant for her husband.
"I wanted to be able to honor my husband," Haydu said. "Hopefully, I raise enough money to honor him."
In an effort to raise the funds, Haydu launched a letter campaign to encourage people to donate. With the help of friends and family, she has also planned an exclusive showcase featuring the art of graphic artist David Lance Goines.
A private collection of 21 posters designed and printed by the Berkeley artist will be presented during the one-time showing on May 3. The pieces are on loan for the event and are not available for purchase.
Goines is known for his nationally recognized logo for Ravenswood Winery and his designs and cookbook illustrations for Berkeley's Chez Panisse restaurant. A 21-gallon blood donor, he will be at the event to tell stories, answer questions and donate signed items for auction.
Jazz guitarist and composer Peter Sprague is set to perform. Ravenswood wine and appetizers will also be served.
The event will take place from 5-7 p.m. May 3 at the Powerhouse Community Center, 1658 Coast Blvd. in Del Mar.
To reserve, email nancy@delmarday.com. A $40 donation per person will be accepted at the door.
"Everybody's helping me," Haydu said. "I'm very, very grateful."
Paul Haydu was a longtime Del Mar resident. He practiced emergency medicine in San Diego for 25 years before switching specialties to wound care and hyperbaric medicine after he was diagnosed with cancer.
Before his passing, Haydu was the medical director of the Center for Wound Care and Hyperbaric Medicine at Tri-City Medical Center. He worked as an emergency physician at Palomar Pomerado Health for more than 20 years before joining Tri-City Medical Center.
For information or to donate to Haydu's campaign, visit https://www.mwoy.org/pages/sd/sd15/lhaydu.
For information about the 2015 Man & Woman of the Year competition, visit www.mwoy.org/sd.
---
Get the Del Mar Times in your inbox
Top stories from Carmel Valley, Del Mar and Solana Beach every Friday.
You may occasionally receive promotional content from the Del Mar Times.