Grounds for success: Lofty Coffee opens shop in Solana Beach
A popular Encinitas coffee shop has opened a branch in Solana Beach.
Nearly four years after the company established its original café in Encinitas, Lofty Coffee Co. officially opened its Solana Beach shop May 11.
"It's the perfect location," said general manager Meaghan Hammarsten.
"There's definitely a need for craft coffee in this area, and we're happy to fill that slot with an organic craft coffee bar for everyone in Solana Beach."
Located in the heart of Cedros Design District, the new café continues the company's "farm-to-cup" philosophy, using ingredients that are sustainable, local, organic and ethical. From coffee and tea, to breakfast and lunch treats, the Solana Beach shop offers everything that's also available at the Encinitas eatery.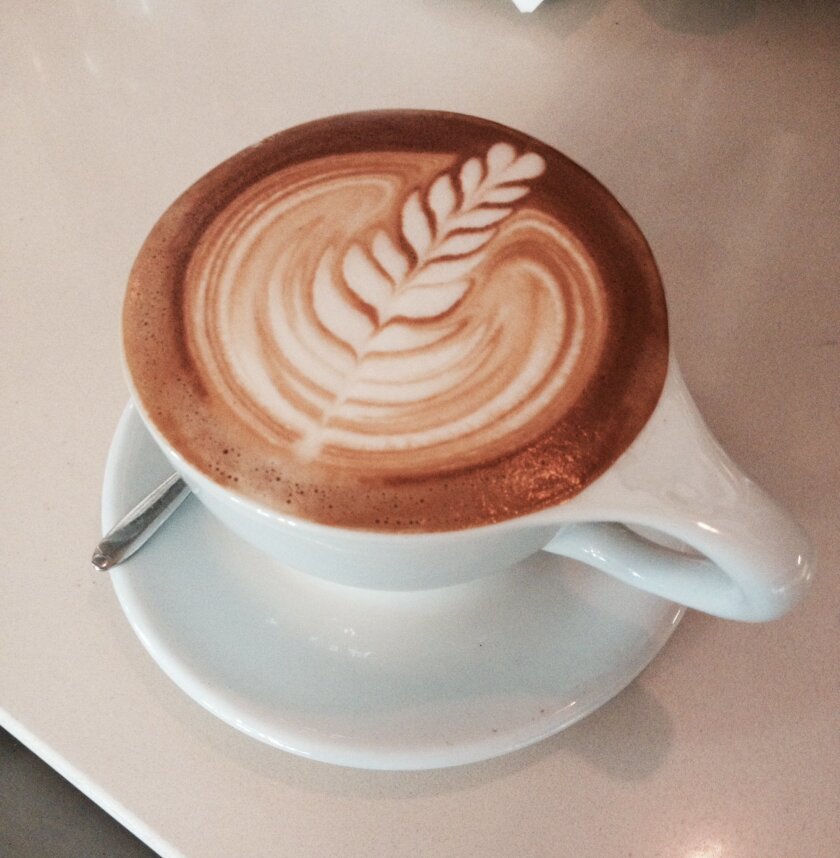 But it's the coffee, Hammarsten said, that's made Lofty Coffee Co. a local household name.
"Our coffee is quite different from everyone else's," she said. "We do really outstanding coffee and we hold ourselves to a very high standard that most people can't compete with."
Last July, Lofty Coffee Co. opened a roasting facility across the street from the Encinitas site.
Located on Coast Highway 101, Encinitas Roasting Works prepares coffee beans and baked goods for its Lofty Coffee cafés. Employees use an energy-efficient, high-tech Loring roaster, which has digital controls and monitoring systems that provide more control over the product.
"We are a true craft coffee bar," Hammarsten said.
Owner Eric Myers opened Lofty Coffee Co. on May 15, 2011, at The Lofts at Moonlight Beach in Encinitas. Since then, the company has grown from two employees to about 40, including those recently hired at the new location.
"It's just amazing to see how quickly the business has grown," said Hammarsten, who has been with Lofty Coffee Co. since the company was founded. "We're the little guy, so it feels nice that people like us and support us. I'm endlessly proud of this business."
With a growing following throughout North County, Hammarsten said locals were lined up outside the Solana Beach location before the launch. It's been busy ever since, with the Kyoto-style iced coffee one of the most popular menu items.
"It was definitely worth the wait," Hammarsten said.
The new café is at 132 S. Cedros Ave. in Solana Beach. It is open from 6 a.m. to 6 p.m. Monday through Friday and 7 a.m. to 6 p.m. Saturday and Sunday. Call 760-230-6747 or visit loftycoffeeco.com.
---
Get the Del Mar Times in your inbox
Top stories from Carmel Valley, Del Mar and Solana Beach every Friday for free.
You may occasionally receive promotional content from the Del Mar Times.