Local teen swimmers launch Ocean's Seven project to benefit Fresh Start Surgical Gifts
Local teen swimmers from North Coast Aquatics, including one from Canyon Crest Academy, have launched the Ocean's Seven Swim Project, a relay swim across the Catalina Channel to raise $10,000 to benefit local nonprofit Fresh Start Surgical Gifts and its mission of providing free-of-cost reconstructive surgeries and other related health care services for children with physical deformities caused by birth, accidents, abuse, or disease.
A group of seven competitive female swimmers, ages 14 and 15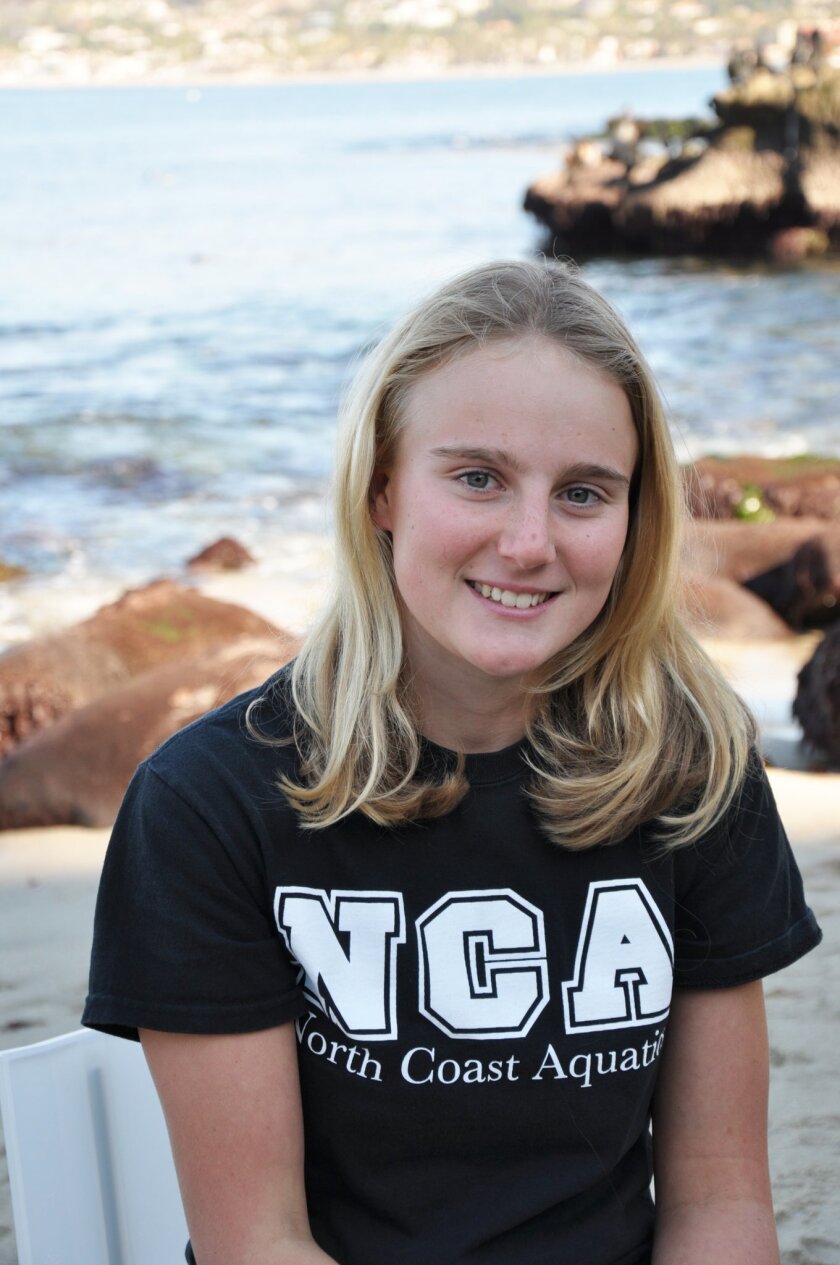 , will participate in the swim crossing to begin at 11 p.m. Sept. 11. Donations to the Ocean's Seven Swim Project will directly benefit the Fresh Start Medical Program.
"My mother was a volunteer surgeon for Fresh Start and helped provide medical care for a child with a genetic disorder," said Heloise Leblanc, a junior at Canyon Crest Academy and a member of the Ocean's Seven Project. "As young athletes, our team is inspired by the progress, strength and success stories of all Fresh Start kids."
The relay consists of each girl swimming one-hour solo legs (most of which will be in complete darkness) and potentially sub-60-degree water with no wetsuits or any direct external assistance until they arrive onshore. The total distance for the crossing is more than 32 kilometers (20 miles). The goal is to finish in under eight hours, given good conditions.
Swimmers will be accompanied by an experienced crew, a boat, and kayaks to ensure their safety. The crossing will be sanctioned by the Catalina Channel Swimming Federation and is subject to their rules and regulations.
"We are honored that these young ladies have selected Fresh Start as the benefactor for their relay," said Fresh Start CEO Shari Brasher. "It's moving to see young adolescents choosing to help children with physical deformities, some of which are their fellow peers in the same age group."
Besides Leblanc, the Ocean's Seven Project teammates are Anna Brooker, Tegan Preston, Mia Ryan, Erin Taggart, Mia Thomas and Lindsay Turner. The seven girls have been doing open-water team swims since May 2015 to prepare for the challenging crossing.
For information on the Ocean's Seven Swim Project, visit www.freshstart.org.
---
Get the Del Mar Times in your inbox
Top stories from Carmel Valley, Del Mar and Solana Beach every Friday for free.
You may occasionally receive promotional content from the Del Mar Times.