New book chronicles eccentric Rancho Santa Fe liquor magnate's final years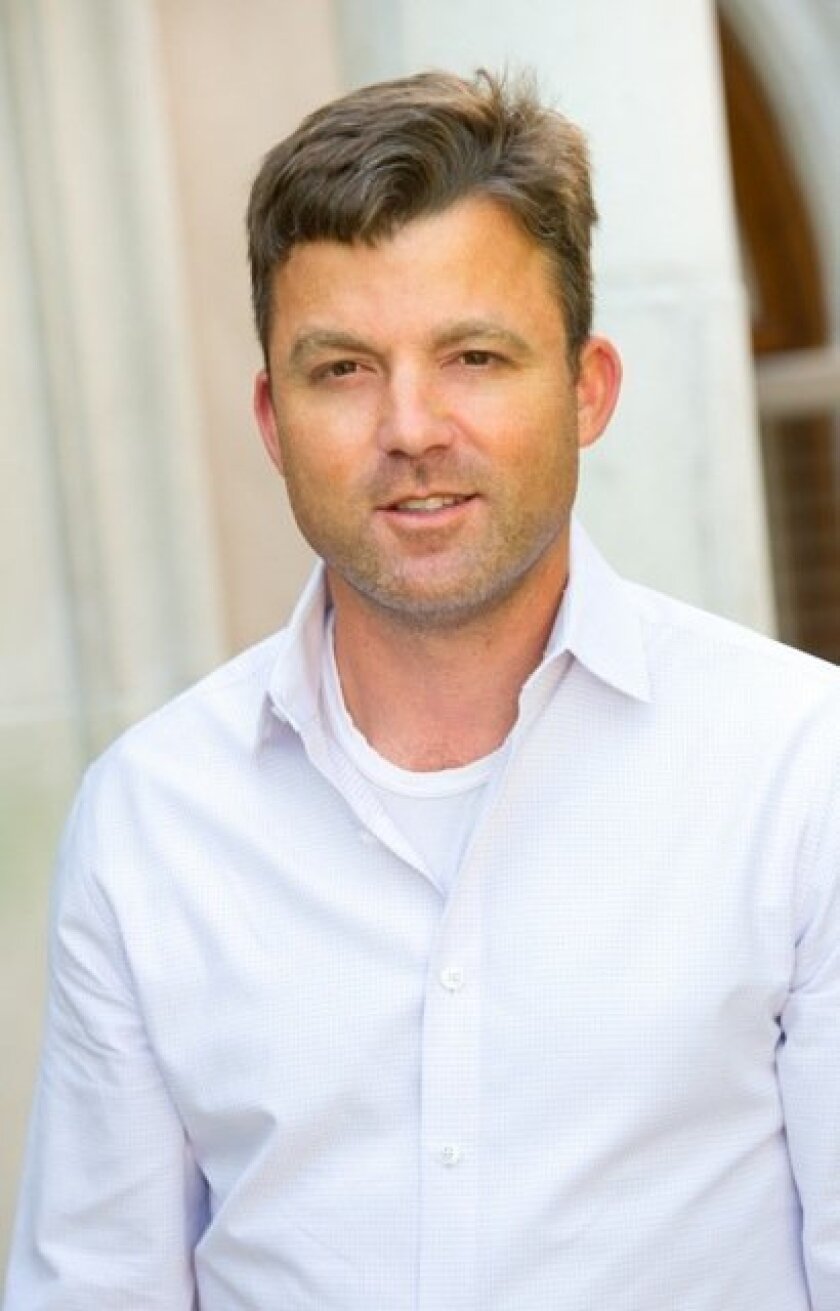 Seth Schechter was working at a boring job at a San Diego law firm in 2003 when a co-worker poked his head into his office to tell him about a job listing on the website Monster.com.
The posting said a highly successful liquor importing company was looking for a staff attorney who would travel with the company chairman, work on various projects and be expected to post highly competitive scores during "golf outings."
"A big booze company was hiring an in-house attorney to play golf, travel and drink extensively with the chairman? Either Todd (the co-worker) had found the Holy Grail of legal jobs, or I was getting punked," Schechter wrote in a self-published memoir, called "Martini Wonderland," which came out April 4.
"It was so good I didn't think it was real," said Schechter in an interview. "It turned into the craziest job experience of my life."
Schechter, 47, a Carmel Valley resident, soon found himself in a first-class seat on a red-eye flight bound for New York, and an interview with Sidney Frank, who made a fortune by creating Grey Goose vodka, and turning Jägermeister liqueur into one of the hottest brands in the nation.
Schechter — an avid golfer who had also studied wine-making — was hired by Frank to work on such projects as starting a new wine brand, and launching an energy drink called "Crunk!" Other duties included inspecting properties, such as an island in the Bahamas where Frank wanted to build an exclusive golf resort.
Frank, who sold his Grey Goose brand to Bacardi for a reported $2.3 billion in 2004, maintained homes in Rancho Santa Fe and New Rochelle, N.Y. Schechter became part of Frank's entourage, which included nurses, chefs, security guards, massage therapists and professional golfers, whom Frank kept on the payroll so he could watch them play on the links at various country clubs.
In his book, Schechter described his first meeting with Frank in September 2003, which took place in the 83-year-old liquor magnate's bedroom. An enormous bed dominated the center of the room, which was kept chilled, and the space was decorated by paintings and sculptures by artists such as Picasso, Renoir, Matisse and Dali. One part of the suite contained a gourmet kitchen, and another area contained a wine vault. A porcelain toilet stood next to the bed. The 300-pound billionaire lay on the bed naked, smoking a cigar, while a massage therapist kneaded his legs and feet.
Schechter worked for Frank from 2003 through January 2006, when Frank died from a heart attack at age 86. He continued working for the company and its related foundation for about two more years.
In spite of the benefits of the job, such as staying in top-rated hotels, playing golf on exclusive courses and drinking his fill of free alcohol, the experience took its toll, Schechter wrote in his book, particularly on his relationship with his wife, Laurel.
"It seemed like the higher I climbed and the more money I made, the unhappier Laurel became. She was tired of living alone for extended periods, and sick of living in the shadow of Sidney's flying circus," Schechter wrote.
"Didn't she realize it was a sacrifice to be far away from home and my loved ones for months at a time, all in the quest to fulfill the visions of a batty billionaire? It was a daily struggle, albeit more tolerable as said struggle was staged on luxurious tropical locales with five-star resorts sporting Michelin-rated restaurants and championship golf courses."
Schechter wrote that he changed most of the names of the people featured in his book, but he still said he fears getting a call from an attorney for the family, upset at his candor in chronicling his experiences working for Frank.
After reading the manuscript, he said, his own mother told him, "Don't ever publish this."
But Schecter said he needed to write the book to get things off his chest.
"It's a story people should know. Sidney was living proof you could have everything and nothing at the same time," Schechter said, because even though the billionaire had his retinue, he lacked close friends and family, and was not a happy person.
Schecter now works for a start-up company based in San Diego that is creating analytics to gauge the effectiveness of nonprofit organizations.
He and his wife have two children: Sydney, 8, and Lucas, 5.
Although working for Frank had its ups and downs, Schechter said, he made the right decision to take the job.
"I would do it again, absolutely," he said.
Schecter's book is available at www.amazon. com.
---
Get the Del Mar Times in your inbox
Top stories from Carmel Valley, Del Mar and Solana Beach every Friday.
You may occasionally receive promotional content from the Del Mar Times.