Social media postings provide framework for novel by local author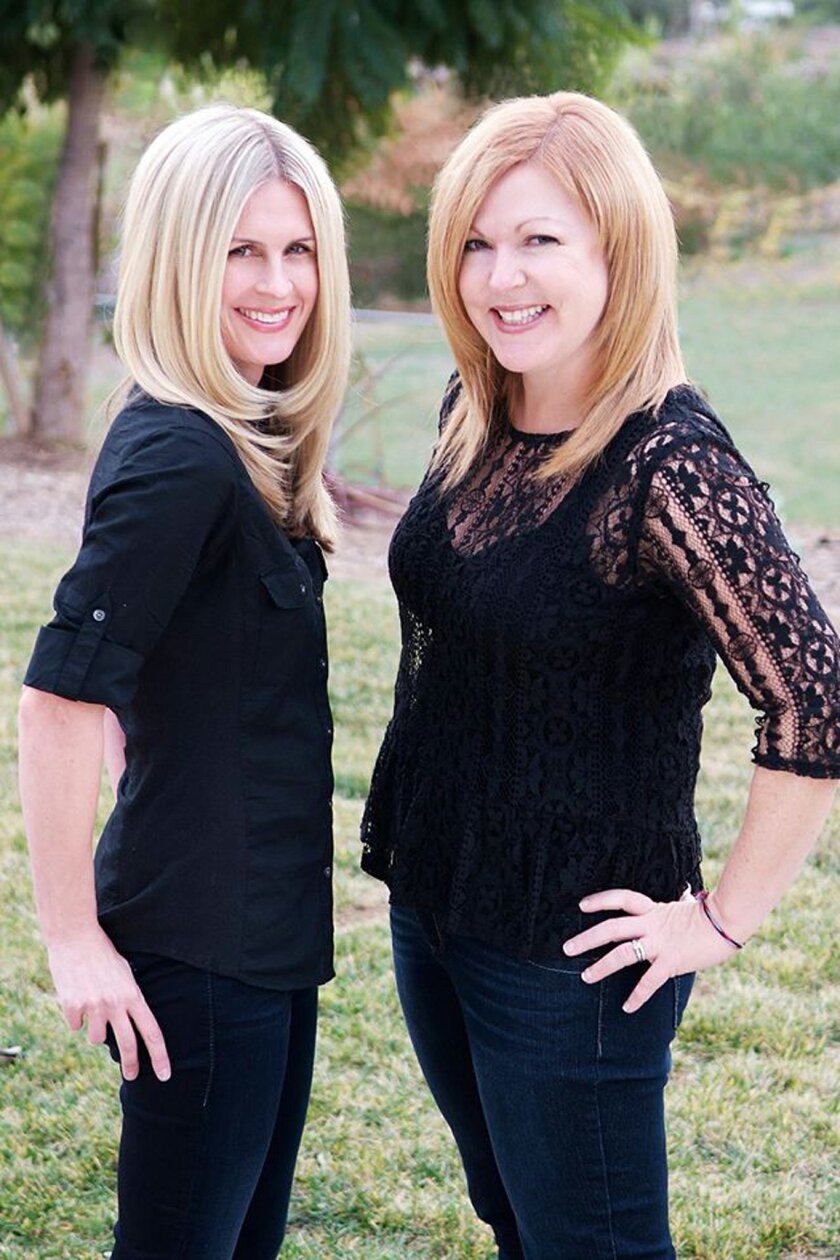 Social media is now a part of life. But for some it has become an obsession, with their all-important status postings to their virtual friends mattering more than their actual lives.
Two real-life best friends and co-authors, Liz Fenton and Lisa Steinke, have taken this concept, added a magical element, and created "The Status of All Things," a novel just released by Atria Books. It follows their debut book, "Your Perfect Life."
Two launch events are planned locally: at 7:30 p.m. June 8 at Warwick's in La Jolla, and at 7 p.m. June 10 at Eclipse Chocolate in San Diego.
Many Facebook pages are so carefully curated that people's lives look perfect, commented Steinke about the premise for the novel's plot. "But the truth may be quite the opposite," she added.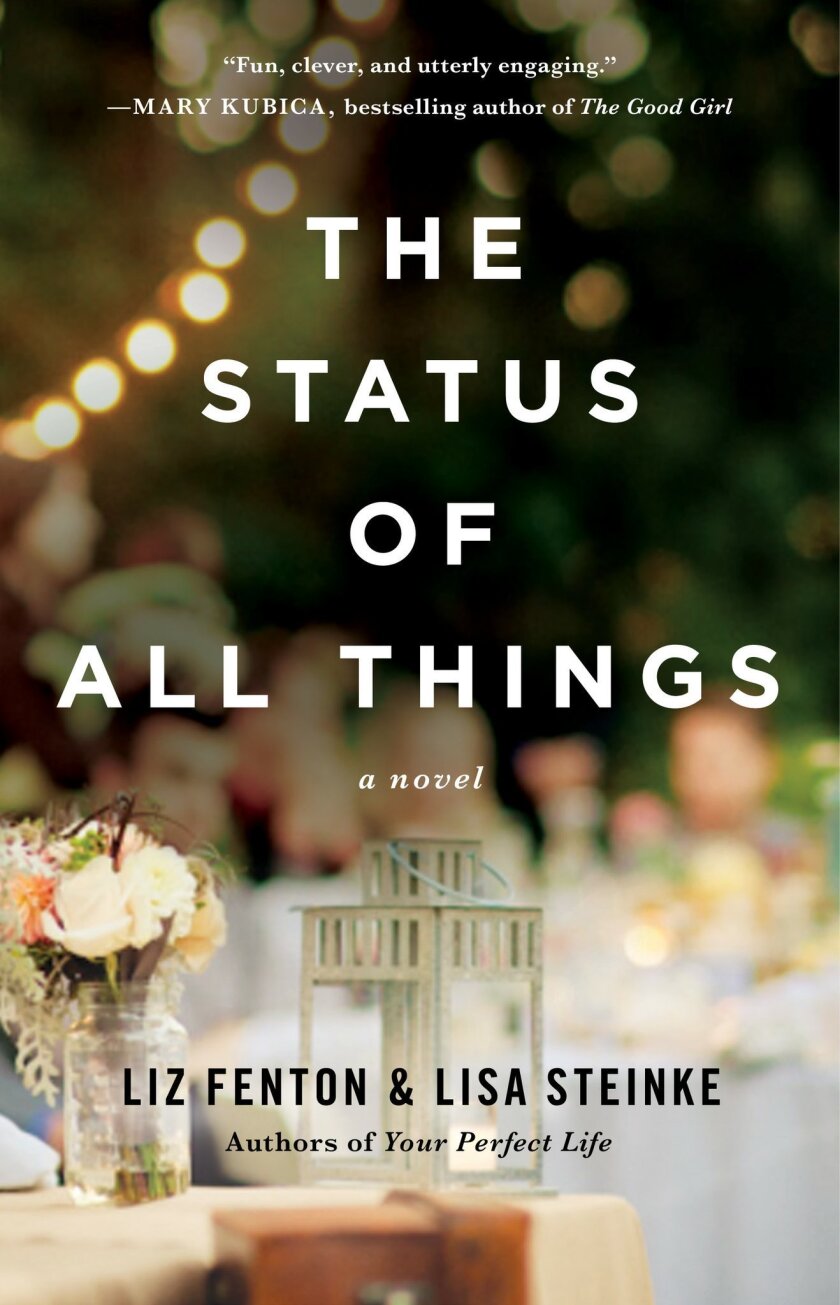 The main character in "The Status of All Things" a 35-year-old advertising executive named Kate, is one such "social media junkie."
The plot of the romantic comedy jumps off when, a week before Kate's wedding in Hawaii, she's checking in at hot spots, posting her witty observations and picture-perfect selfies.
When she is unexpectedly jilted the night before her wedding, she posts, "I wish I could do the past month over."
Kate wakes up the next day able to go back in time and rewrite her history through Facebook status updates.
Her fiancé, Max, is still with her, along with the realization that she's been given the power to wish for whatever she wants.
"Kate always framed her life a certain way," said Steinke. "A big part of her worry was that she had built up her Facebook friends' expectations for this wonderful wedding and she couldn't give them this big payoff."
For Steinke — a former television producer, now living in Chicago — and Fenton, who lives in North County, their friendship is firmly based on reality and was developed through a shared experience that includes attending Vista High School and Cal State Poly Pomona.
Both majored in communications, belonged to the same sorority, and were roommates, and have been close friends for more than 25 years.
The two became collaborative writers eight years ago and began brainstorming the plot for their latest book a year ago.
"We started talking about Facebook and how we all have people in our social media lives that we are jealous of," said Steinke."We asked the question, 'What is it that makes us believe that people's lives are perfect? And why are we so afraid to put our real life out there?'"
"One thing that we really talked about is that you have to be in on the joke with Facebook. You've got to know that everybody is putting their best foot out there, and you can't let yourself get down or put yourself up to the same level as everyone else," said Fenton.
"We started asking, what if you could live the life you wanted to on Facebook, and what if you could make a wish on Facebook and it came true?" she recalled. "Is it more important to be happy or perfect? The two things are not the same."
The book took about six months to write. Team-writing makes the process easier than writing alone, said Steinke. "It's awesome to have someone to bounce ideas off of. I will write a chapter, pass it to Liz, she will edit that chapter, and vice versa." Consequently, writing the book was joyful for both authors, they said.
Earning early praise, the novel has been compared to the movie, "Groundhog Day," set in the era of social media, and has already been called the "must-read of the summer," with a favorable Net Galley review.
Contact Warwick's Bookstore, https://www.warwicks.com/event/Fenton-Steinke-2015, for the book launch reservations. Visit https://www.adventuresbythebook.com/ for details about the Eclipse Chocolate Bar event.
---
Get the Del Mar Times in your inbox
Top stories from Carmel Valley, Del Mar and Solana Beach every Friday for free.
You may occasionally receive promotional content from the Del Mar Times.