Solana Beach author channels grief into inspirational debut novel, 'Moments in Time'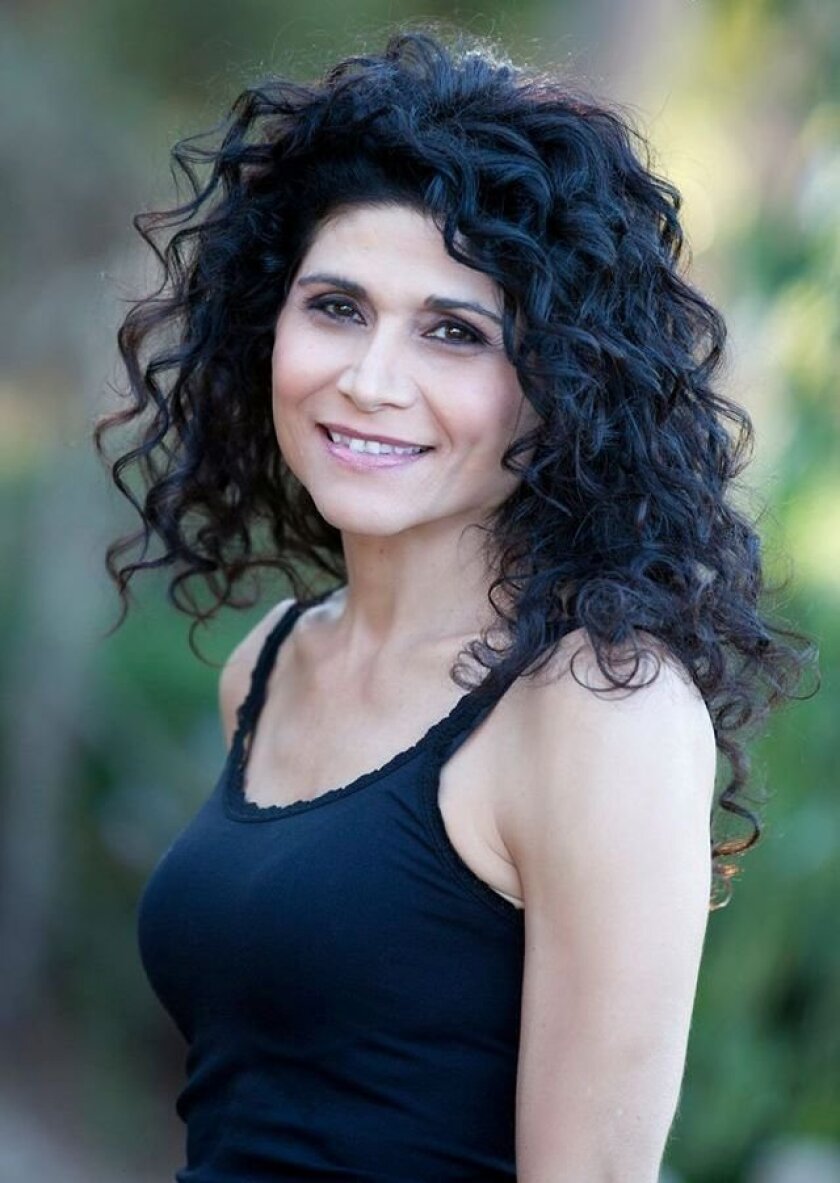 Nina C. Payne had no aspirations to ever write a book, let alone a novel.
"I've been writing since I was a little girl and it's always been my outlet, but it was nothing I trained or studied for," she explains on a recent Friday morning. "I never had any intention of writing a book."
Payne, who lives in Solana Beach with her two teenage children and husband, wound up surprising even herself with this month's release of her debut novel "Moments in Time," a fictional story that borrows heavily from a multitude of heartache Payne recently experienced. In 2008, her beloved brother Charlie was diagnosed with lung cancer. He passed away in 2012 from the disease, and four months later, her father passed away as well.
Understandably, Payne was wracked with immense grief.
"When my brother was sick, I knew I had to write something about him and our bond," she explained of the origin of "Moments in Time."
"My brother and I were born the same day four years apart. We always shared a special bond, and I was just in the depths of despair (with his diagnosis).
"So many of us have gone through tragedy and loss like this, and know the horrible stranglehold that grief can have on a person. At the time, I thought that if I can feel so low, there must be something else on the other side of the grief."
What Payne found, thanks to encouragement from her brother and husband, was that channeling her grief into writing not only helped her overcome her deep depression, but provided a beacon for others as well. "When I started writing, the floodgates opened," she says of the process. "'Moments in Time' is fiction, but is based on a lot of true stories. Writing the raw truth of what happened was too painful for me, and that's why I strung it into a novel. Like Stephen King says, 'Fiction is the truth inside the lie.'"
"Moments in Time" is self-published, thanks to a service Amazon.com offers that provides both a publishing platform as well as editors for insight and polishing. After rave reviews, Carlsbad's Booth Media picked up handling the release of the book — a rare feat for a first-time author.
"I wouldn't have done any of this without my husband," Payne said. "He drove it to Booth's offices and said, 'Please, consider this.' Two weeks later, I received an email from Booth's president that it brought her to tears with an offer to help" promote the book.
Besides writing about her grief, Payne also credits the power of yoga for getting her through the toughest times. "In many ways, yoga saved my life," she said. "I began doing yoga with my husband and got deeper into it with my brother upon his diagnosis. Word spread and I then started working with other cancer patients as well." Payne is now a ubiquitous part of the North County yoga scene.
Now that the book is out there, Payne said people are responding to it positively. "This book could help anyone going through grief," she explained. "That's not to say I'm not still hit with sadness, but I see it as a companion now."
The fact that "Moments in Time" is helping people is just another rewarding aspect of the process for Payne.
"My brother would always tell me to get myself out there and ever since I have, it's been amazing. I'm a very private person and when I write I feel very vulnerable. Knowing that people can relate to my writing gives me the greatest joy."
For more information, visit www.ninacpayne.com or amazon.com.
---
Get the Del Mar Times in your inbox
Top stories from Carmel Valley, Del Mar and Solana Beach every Friday for free.
You may occasionally receive promotional content from the Del Mar Times.