Casas de Luz marks 10-year anniversary with 10-home building project in Tijuana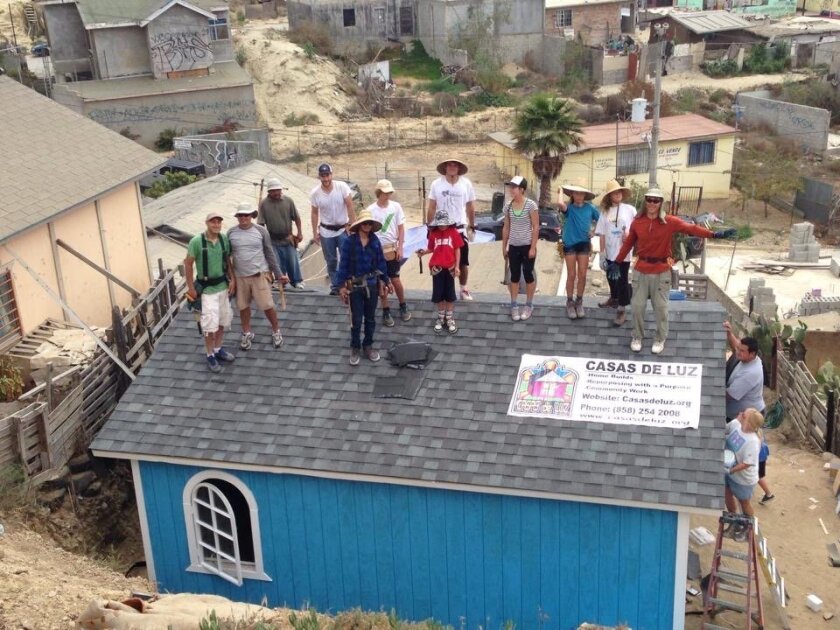 In celebration of the 10-year anniversary of Casas de Luz, the Solana Beach organization is building 10 homes for families in need in Tijuana. To raise funds for the home builds, the nonprofit is holding an anniversary party April 18 at the Unitarian Universalist Fellowship of San Dieguito in Solana Beach.
"Over the past 10 years, Casas de Luz has had a major presence in Tijuana assisting in donation distribution, home builds and community development," said Thea Hanson, head intern and youth coordinator for Casas de Luz. "We have transformed from a one-woman operation tagging along with other organizations to a sustainable nonprofit involved in several communities around Tijuana."
Solana Beach resident Kathy Faller founded Casas de Luz in 2005. Faller was inspired to create Casas de Luz after she participated in a home build with another nonprofit.
Based out of the Unitarian Universalist Fellowship of San Dieguito, Casas de Luz, a nonprofit social action project, built its first home in 2005. Since then, the organization has constructed more than 30 homes and will be building its 40th this year, Hanson said.
"After 10 years, it is just cool to see all the change that has happened in Tijuana," Hanson said. "Kathy always talks about how different things were 10 years ago and all of the development that's taken place. It's been incredible. Each time I go to Tijuana, it looks different."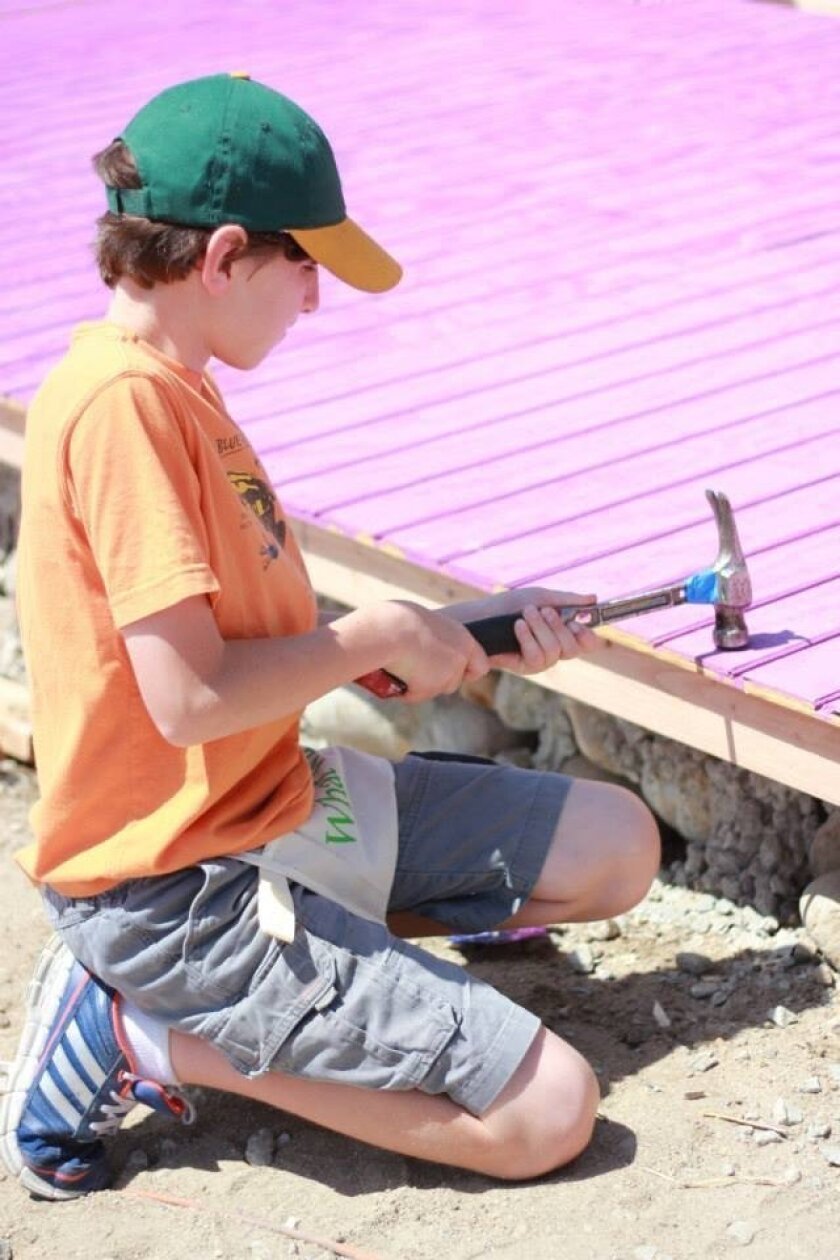 Headed by Faller, who serves as founder and executive director, Casas de Luz is run entirely by volunteers. A six-member board of directors and local high school interns support it.
As a former member of the Unitarian Universalist Fellowship of San Dieguito, Hanson first met Faller as a young child. She didn't go on her first home build, however, until she was a high school freshman. The experience inspired her to give back more, beginning an internship with the organization in her sophomore year.
"I thought it was awesome," she recalled. "Casas de Luz is a wonderful organization that always makes people happy. There are always happy tears."
Now a senior at Canyon Crest Academy, Hanson has served as Faller's personal assistant, often accompanying her on day trips and home builds in Mexico.
Two years ago, she launched a club on behalf of the organization at her campus. Similar clubs have since been founded at Torrey Pines High School, San Dieguito Academy and Westview High School.
"It's really cool because I don't think I would have had this kind of opportunity with any other organization," she said. "I've become so involved and I've met a lot of interesting people."
It takes at least 15 people to build a 16-by-20-foot home, but Hanson said as many as 40 people often come along to help. Homes are painted and feature drywall, electricity, windows and roof shingles. At the end of a build, which takes two days, the volunteers gather in a circle to pass the keys around to the family.
The organization's next home build takes place April 25-26. By the end of fall, Casas de Luz will have built 40 homes since it was founded.
Over the years, the organization has also constructed two community centers, which serve breakfast to children and offer after-school programs. In addition, the organization brings weekly donations of construction materials, furniture and other household goods to families in Tijuana.
"We always can use support," said Hanson, who encouraged people to give to the organization with time, in-kind donations or money.
Casas de Luz's anniversary party will take place 6-9 p.m. at April 18 at the Unitarian Universalist Fellowship of San Dieguito located at 1036 Solana Drive in Solana Beach. The Cinco de Mayo-themed event will feature food, drinks, live music, games, a raffle and other entertainment.
Tickets cost $30 and can be purchased at https://www.eventbrite.com/e/casas-de-luz-10-year-anniversary-party-tickets-15887579177.
For more about Casas de Luz, visit casasdeluz.org.
---
Get the Del Mar Times in your inbox
Top stories from Carmel Valley, Del Mar and Solana Beach every Friday.
You may occasionally receive promotional content from the Del Mar Times.