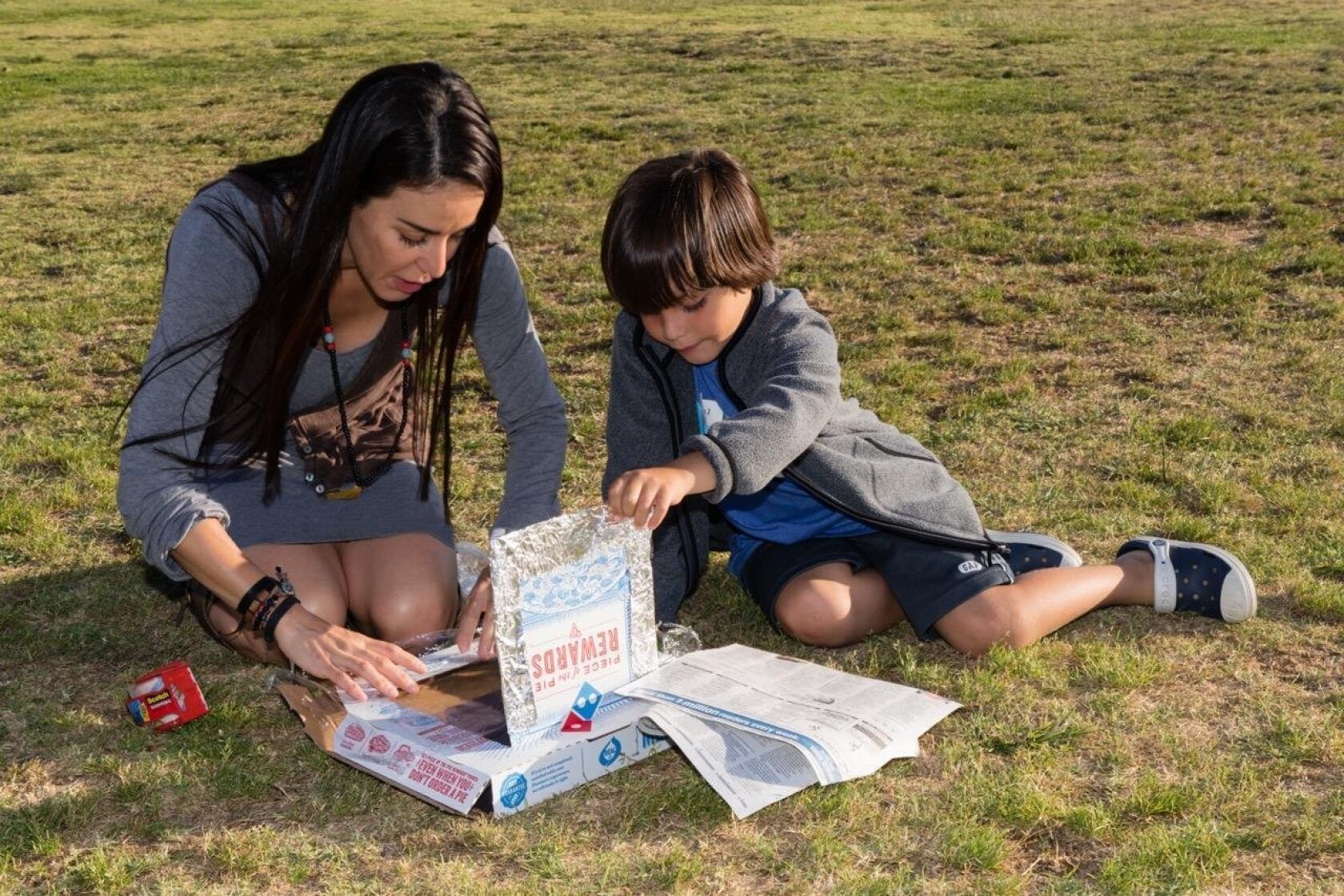 Domenico and his mom adding insulation to his solar oven.
()
Students learn about watershed issues from the San Diego County Office of Education SPLASH mobile.
()
Olivia having fun doing the garden scavenger hunt.
()
Amy Chelesnik teaching students and parents about solar energy.
()
Kelli Brandl teaching Brendan, Julia and Suchitra how to make seed balls to beautify their neighborhoods.
()
A great gathering to celebrate Earth Day!
()
Jonas adding aluminum foil to his solar oven.
()
Alice and her mom learning about the crops in the Del Mar Heights garden.
()
Connor carefully building his solar oven.
()
Lauren and Yamini decorating pots for their seed balls.
()
Students using water tables from the SPLASH mobile lab.
()
At their most hands-on SciFri this year, Del Mar Heights students and parents were in for a treat! Presented jointly with Heights Cares, families celebrated Earth Day by participating in fun and interactive stations. At one station, students learned about solar energy and how to build a solar oven using a pizza box, aluminum foil, plastic wrap, newspaper and black construction paper.
Pizza boxes were generously donated by the Domino's Pizza at Del Mar Highlands Town Center. At another station, students learned about watershed issues from the San Diego County Office of Education SPLASH mobile. Students walked away with a better understanding of how their actions can negatively or positively impact our waterways. At the garden station, students completed a scavenger hunt in which they learned about the different trees and crops. Upon completion, students were rewarded with a "dirt" pudding cup. Lastly, students learned about and made seed balls, which can turn an empty patch of land in the local community into something beautiful. Courtesy photos
---