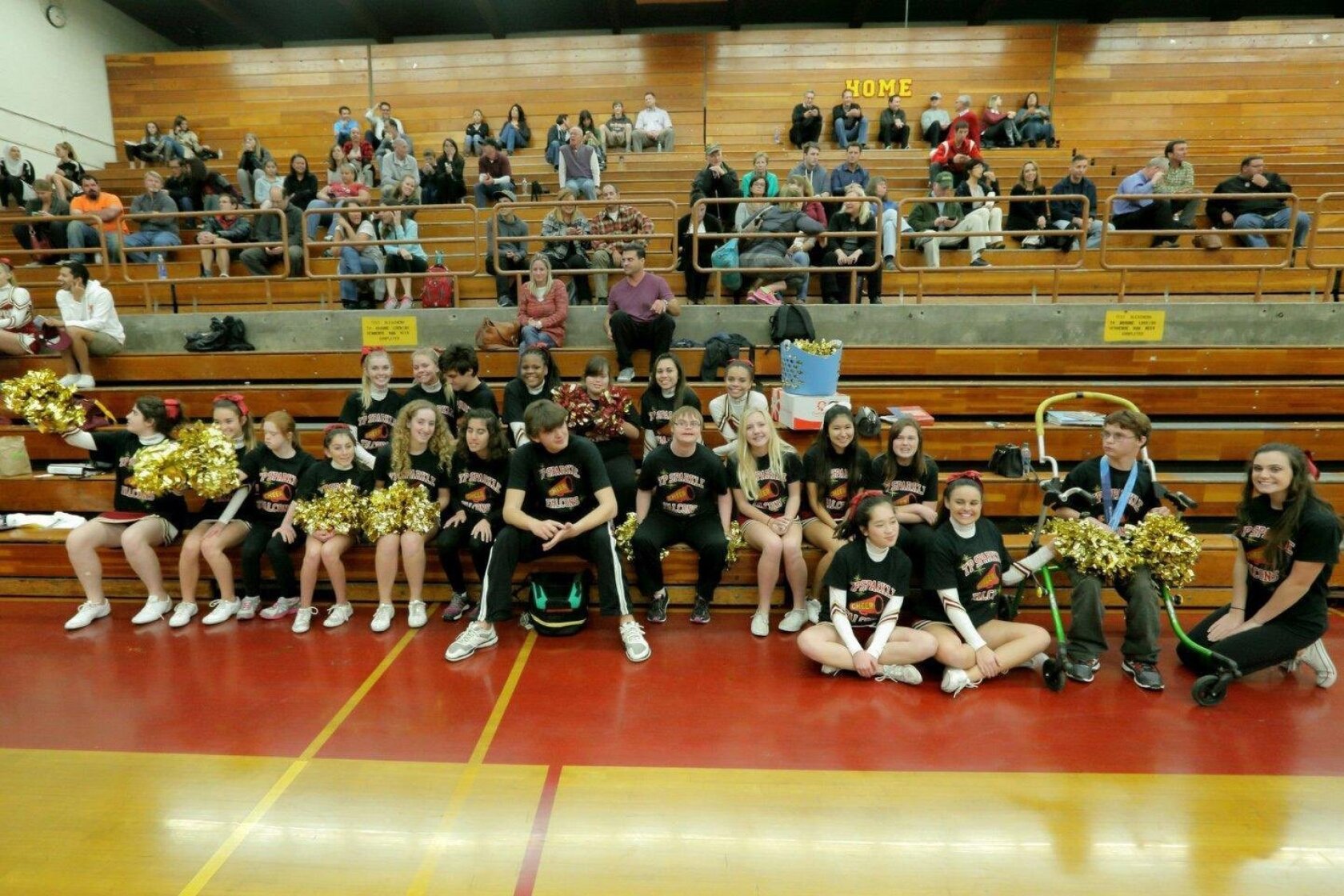 TPHS Sparkle cheerleading squad
()
TPHS Sparkle cheerleading squad
()
TPHS JV Cheer Squad at TPHS V Poway Game
()
TPHS Sparkle cheerleading squad at half-time at the TPHS vs Poway JV game
()
TPHS Sparkle cheerleading squad
()
TPHS Sparkle cheerleading squad at half-time at the TPHS vs Poway JV game
()
TPHS center Ryan Cesari on the move against Poway
()
TPHS center Ryan Cesari
()
Chandler Daugherty hits a 3-pointer for Torrey Pines
()
TPHS guard Finn Sullivan
()
TPHS Sparkle cheerleading squad cheers as the JV basketball team is introduced
()
TPHS Sparkle cheerleading squad cheers as the JV basketball team is introduced
()
TPHS Sparkle cheerleading squad at half-time at the TPHS vs Poway JV game
()
The terrific "TP Sparkle" cheerleading team featuring students with disabilities and TPHS Cheer mentors provided an extra boost to the Torrey Pines High School Junior Varsity basketball team when it played Poway Jan. 19. "The Sparkle Effect" is "an innovative organization that helps students nationwide create school-based cheerleading and dance teams that bring together students with and without disabilities." The TPHS team was created by student cheerleaders with support from teachers, coaches and administration. TP Sparkle is the first Sparkle Effect team in San Diego.
For more information, visit www.thesparkleeffect.org
Photos by Jon Clark. For photos online, visit www.delmartimes.net.
---