'Achieving Excellence On and Off the Field'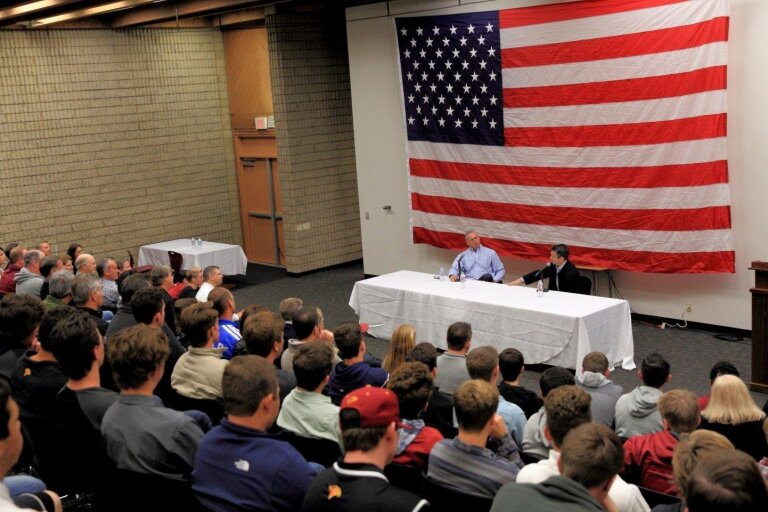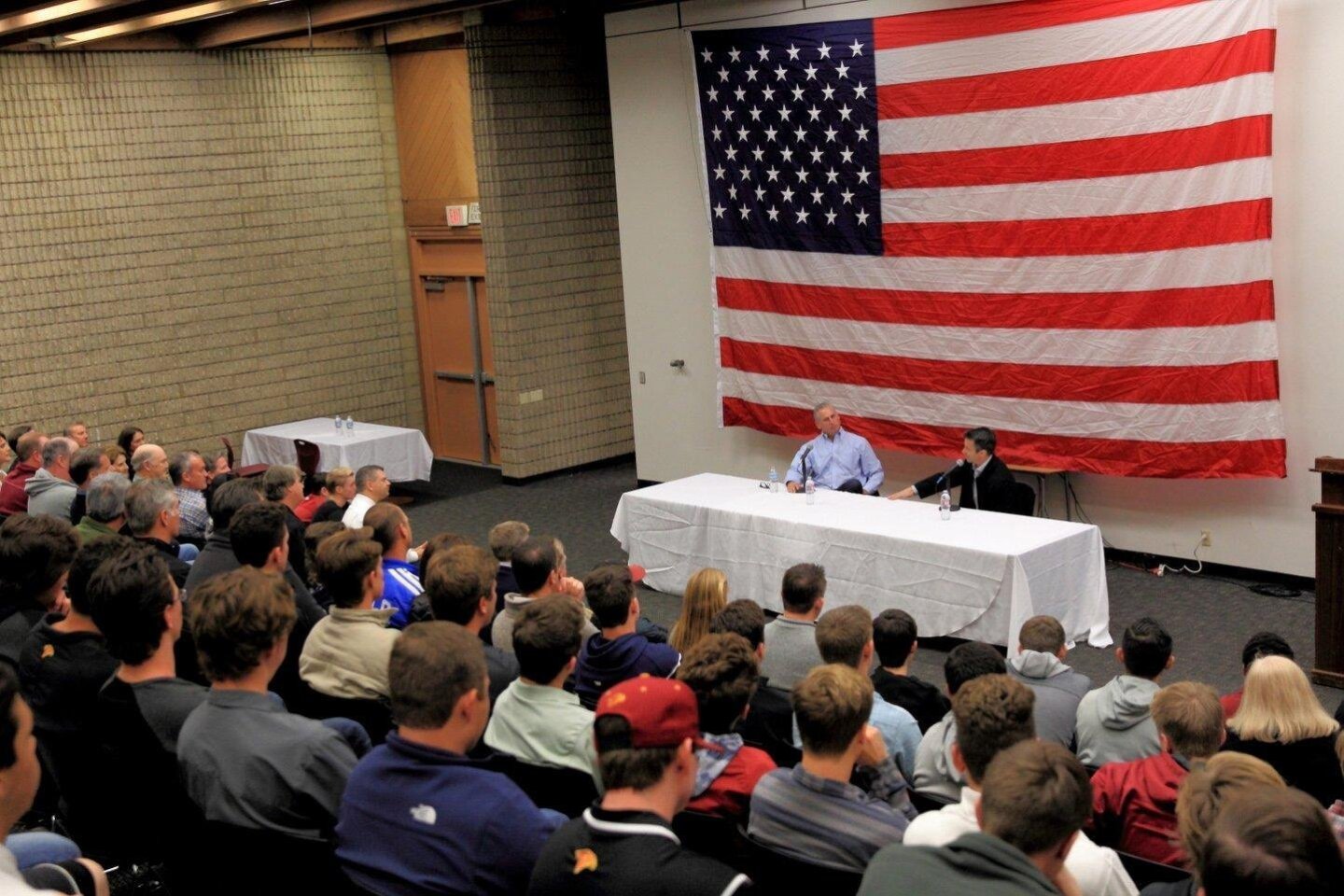 Former Padres Manager Bud Black and current Detroit Tigers Manager Brad Ausmus speak at Torrey Pines High SchoolBoyscouts Pinewood Derby 2016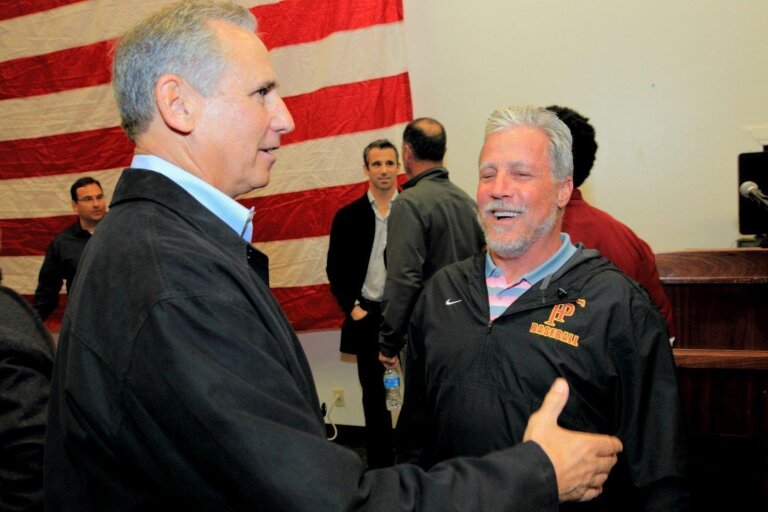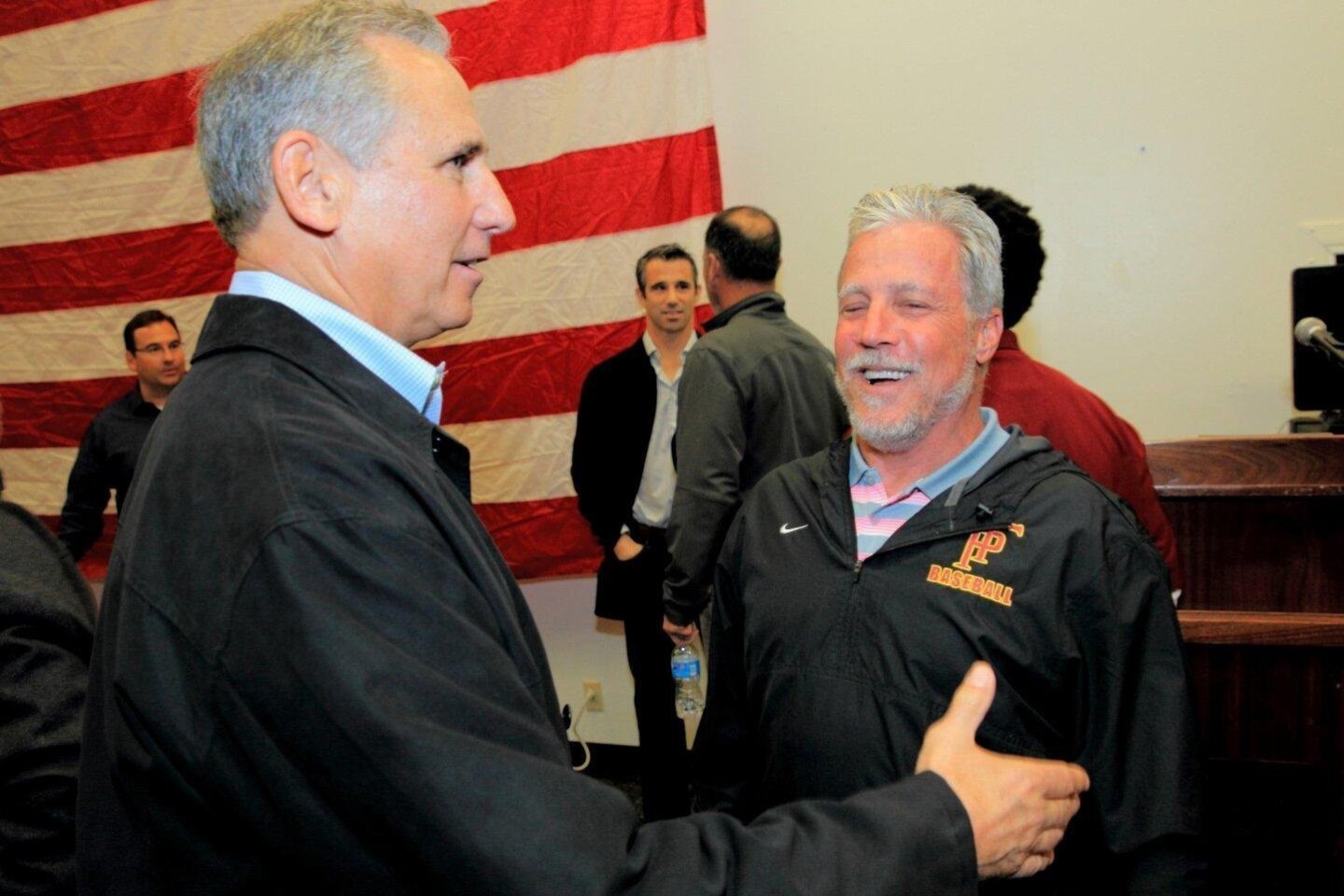 Bud Black, Dave LeftonBoyscouts Pinewood Derby 2016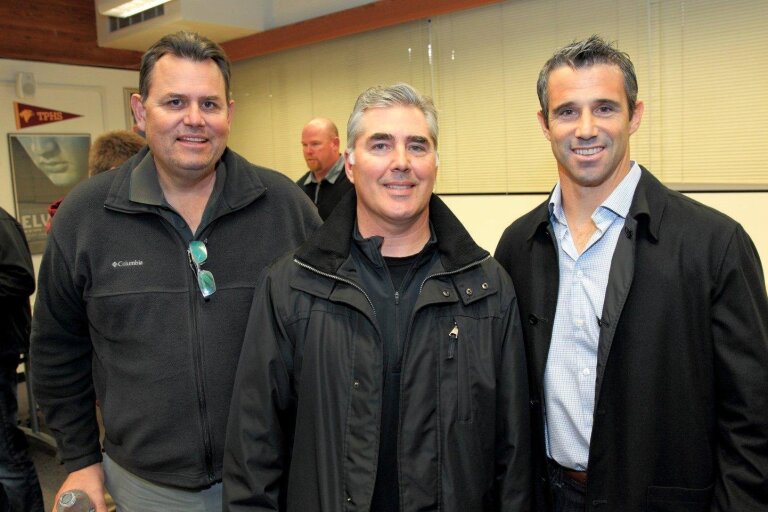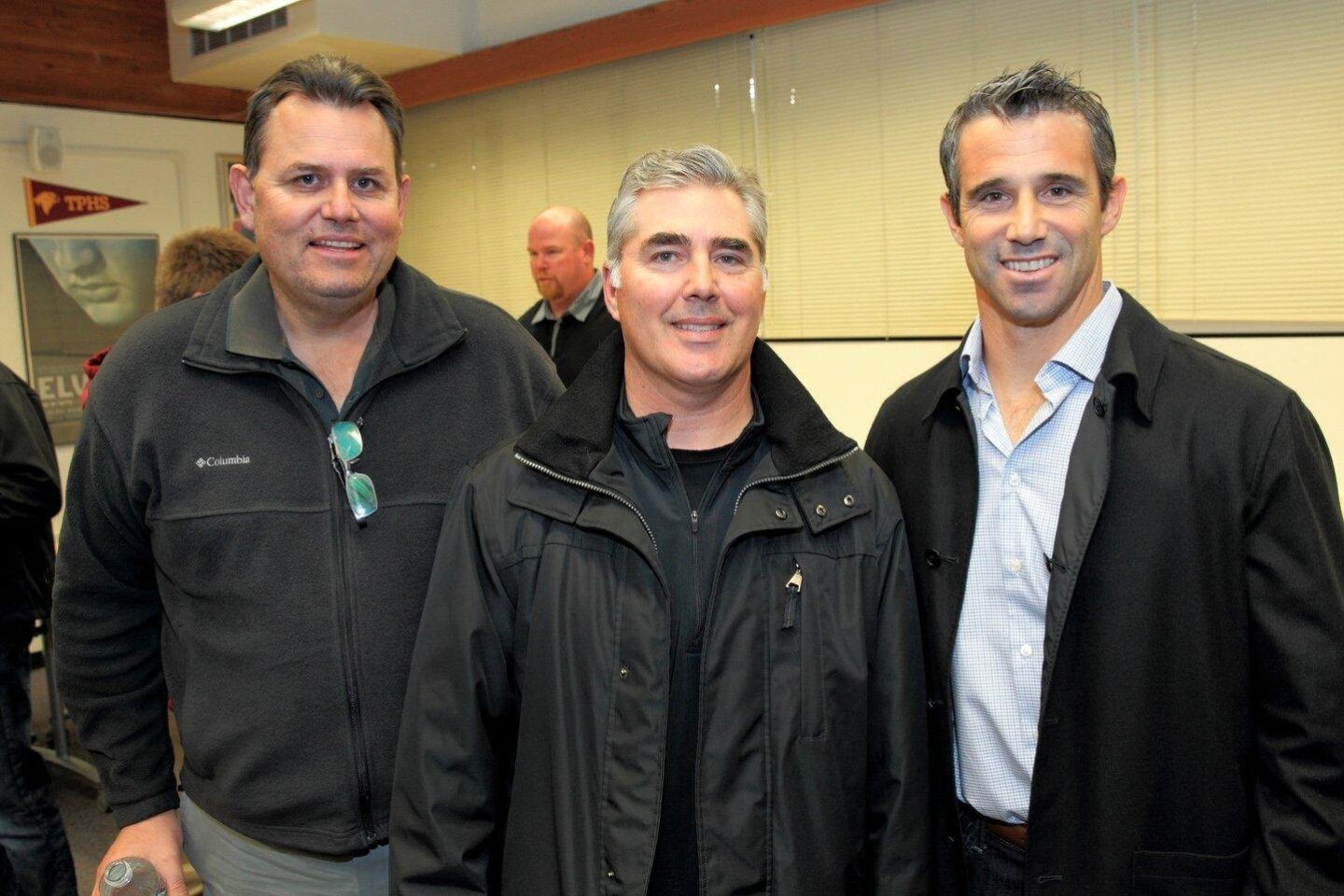 Robert Schlesier, Jeff Grow, Brad AusmusBoyscouts Pinewood Derby 2016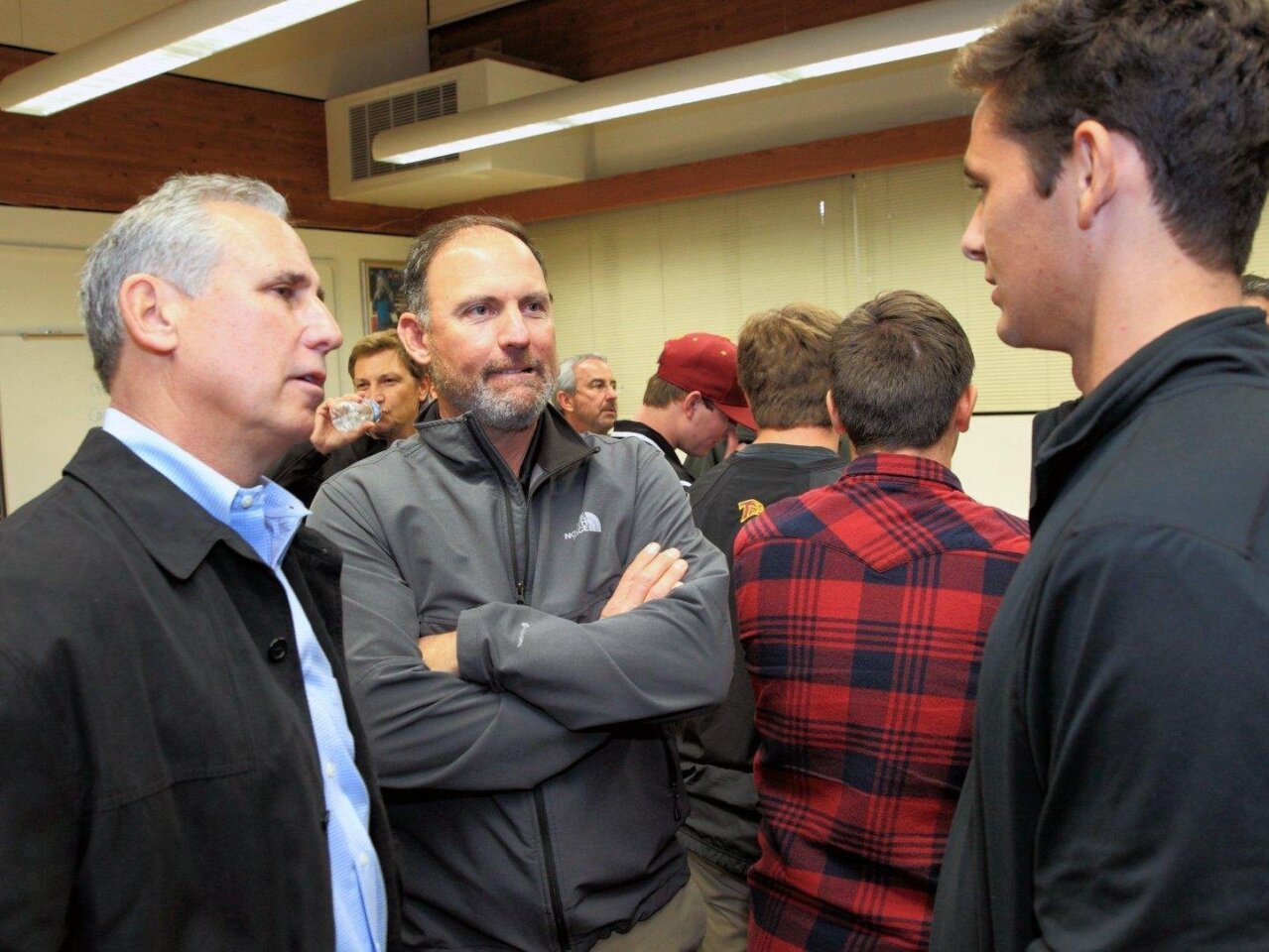 Bud Black, Kirk McCaskill, Josh SidneyBoyscouts Pinewood Derby 2016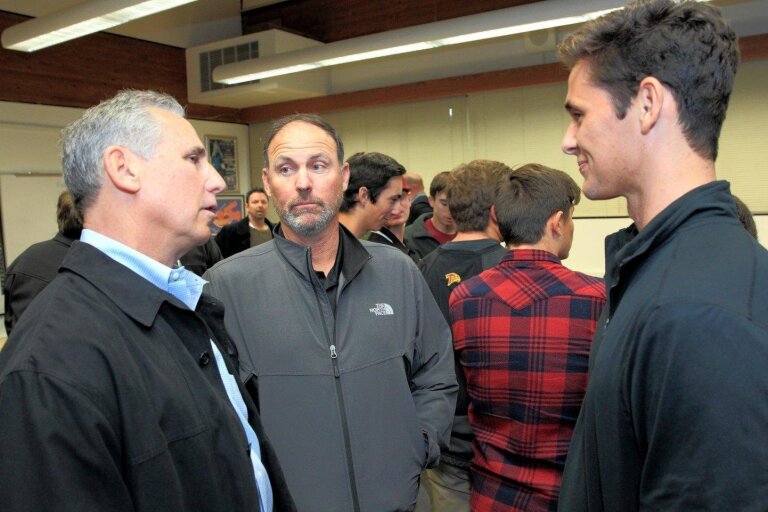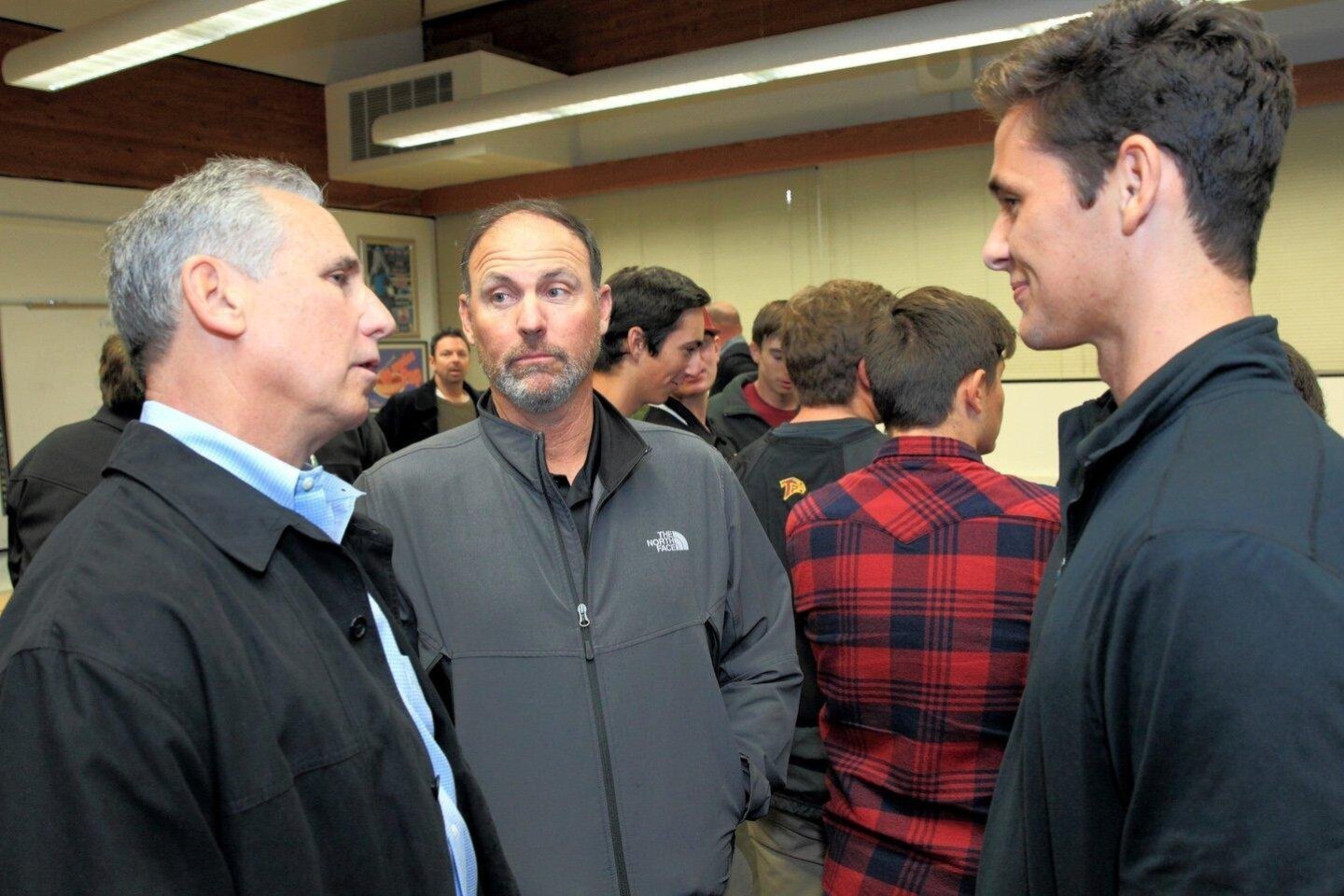 sBud Black, Kirk McCaskill, Josh SidneyBoyscouts Pinewood Derby 2016
(Jon Clark)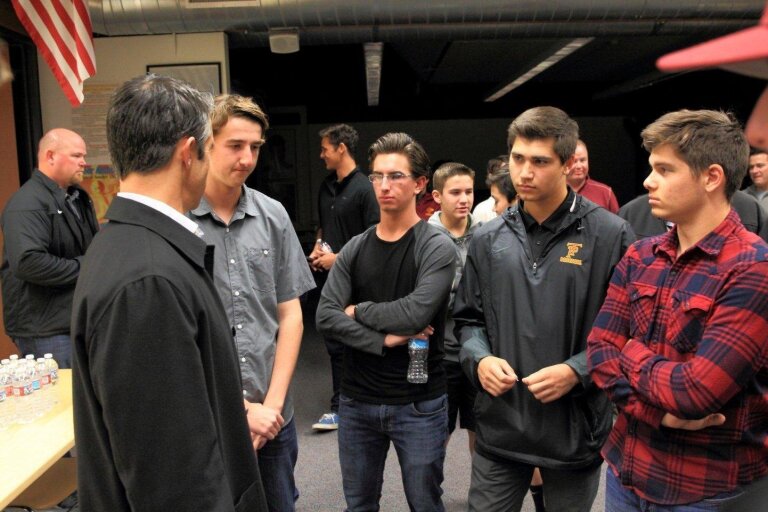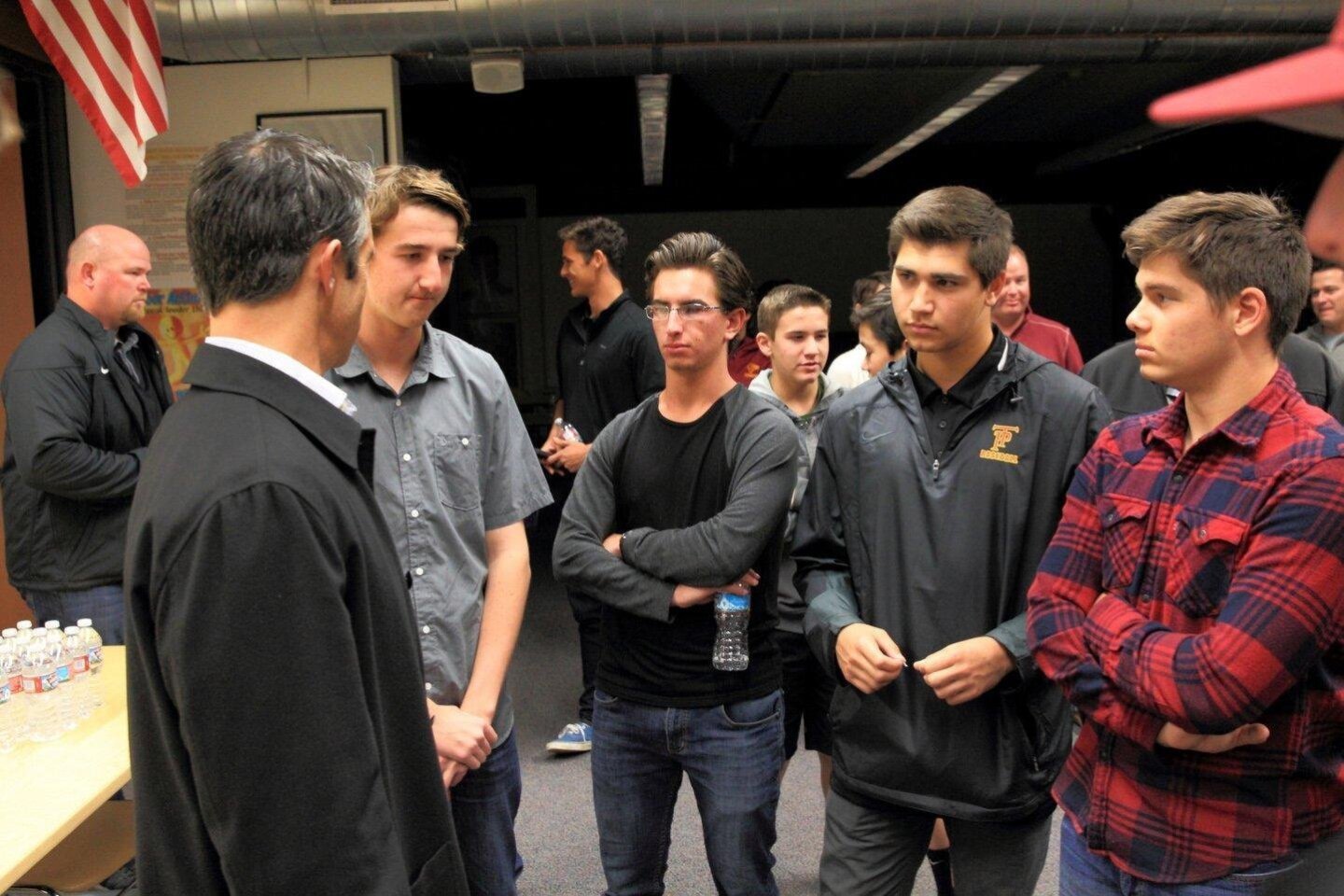 Brad Ausmus talks with TPHS baseball playersBoyscouts Pinewood Derby 2016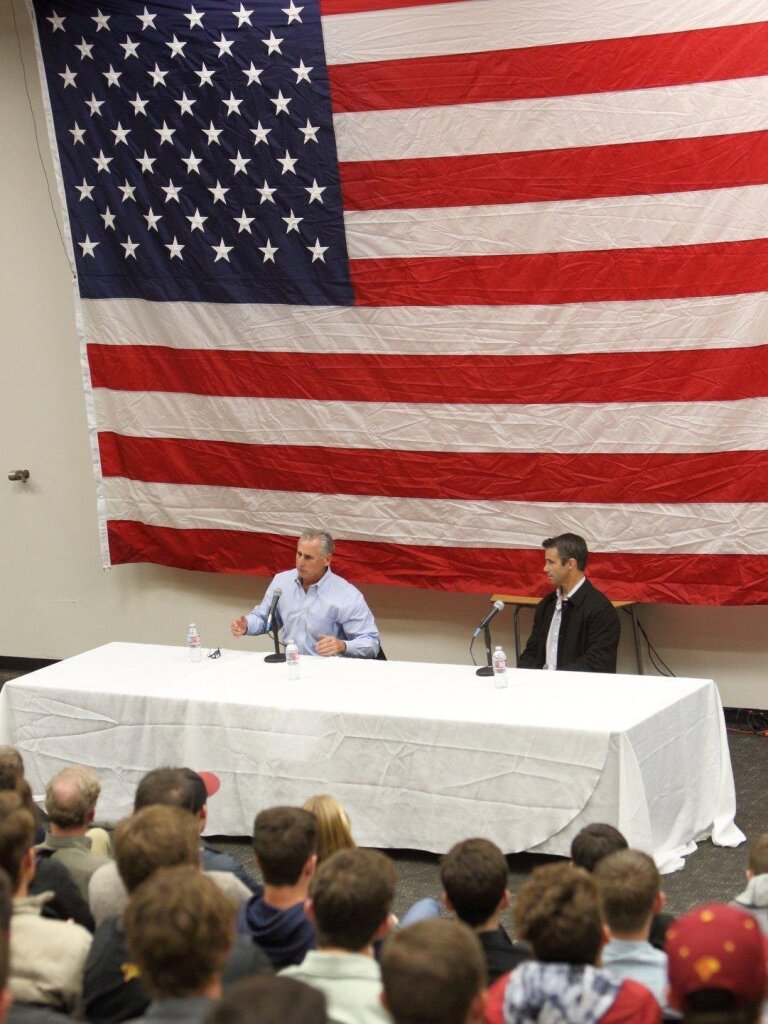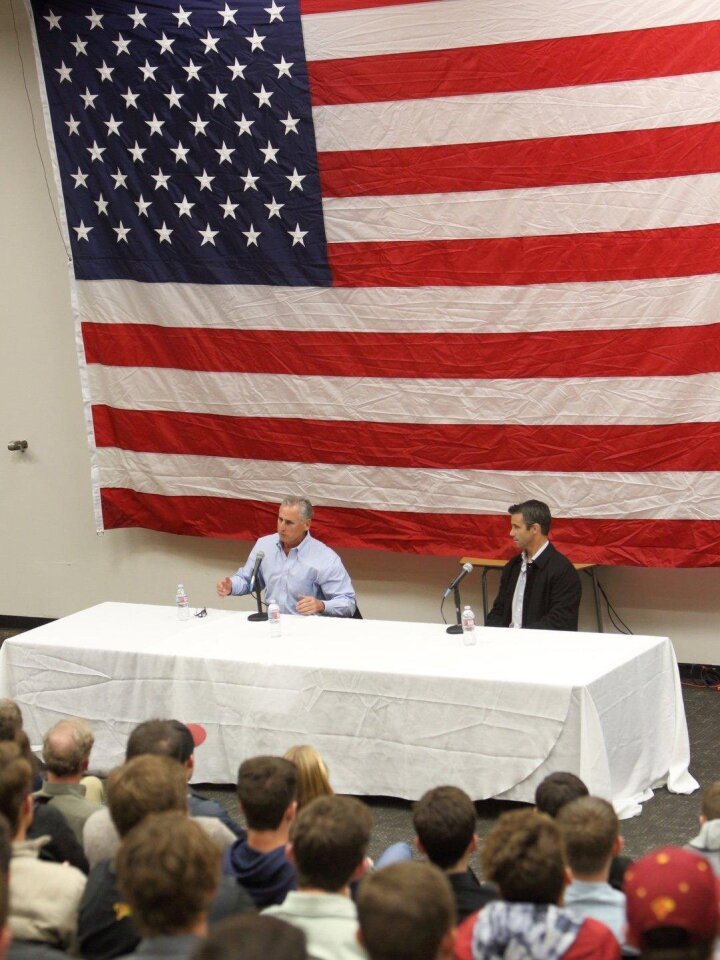 TPHS Baseball sponsored a lecture that featured former Padres Manager Bud Black and current Detroit Tigers Manager Brad AusmusBoyscouts Pinewood Derby 2016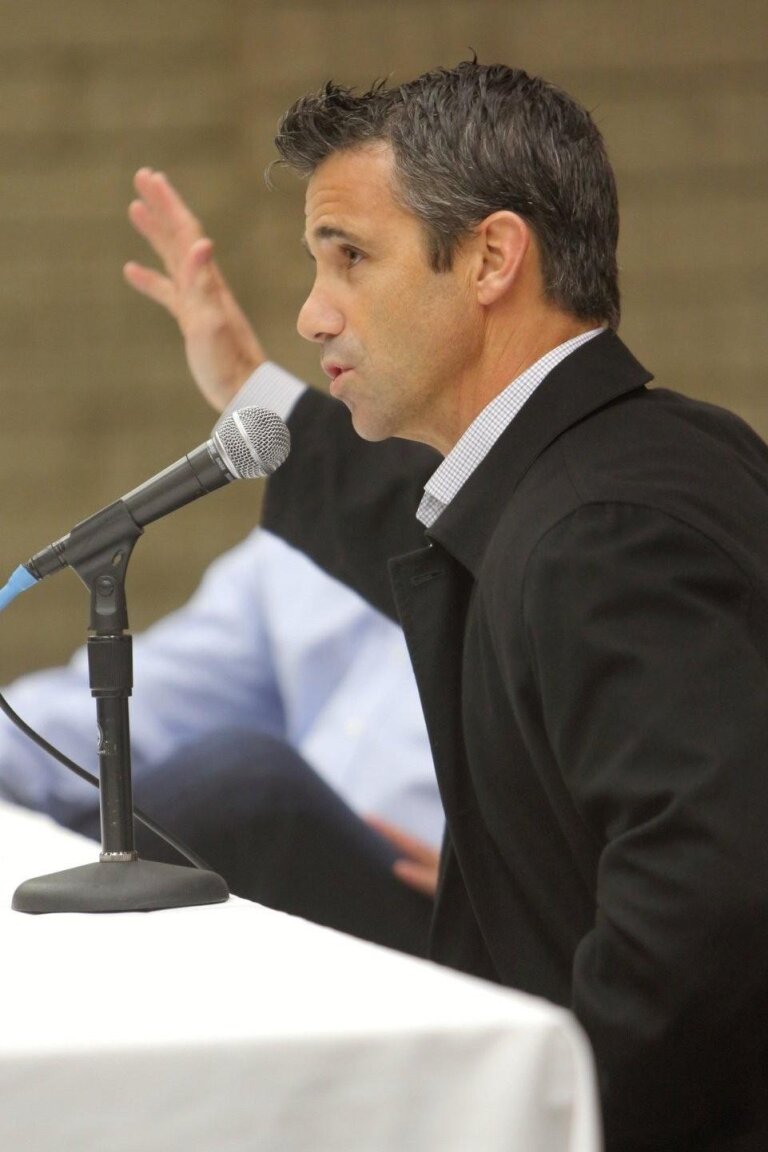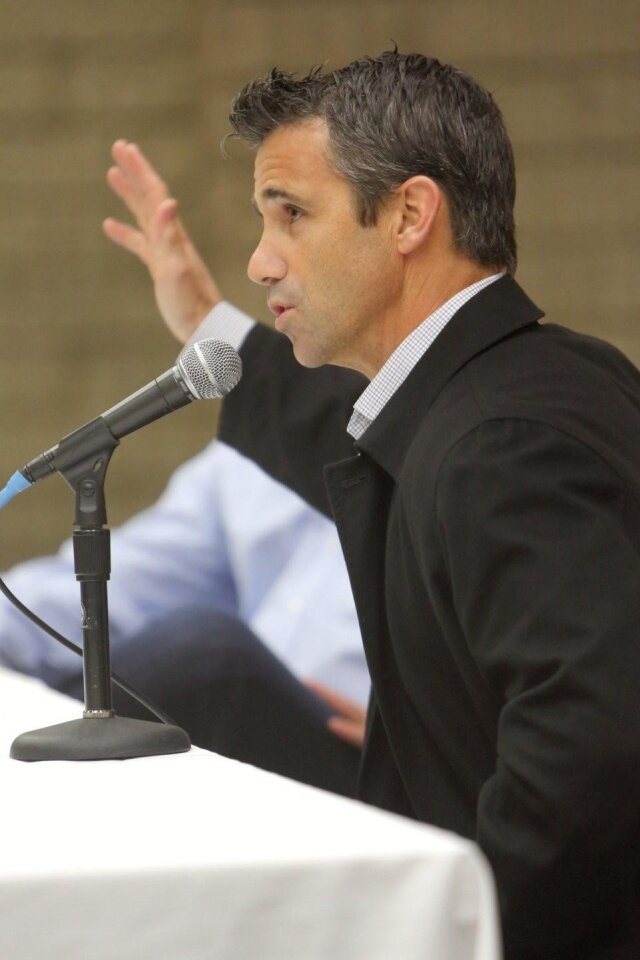 Current Detroit Tigers Manager Brad AusmusBoyscouts Pinewood Derby 2016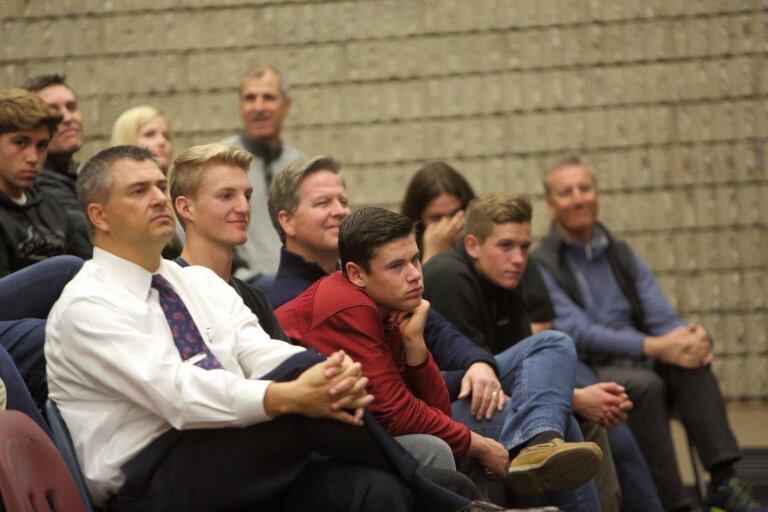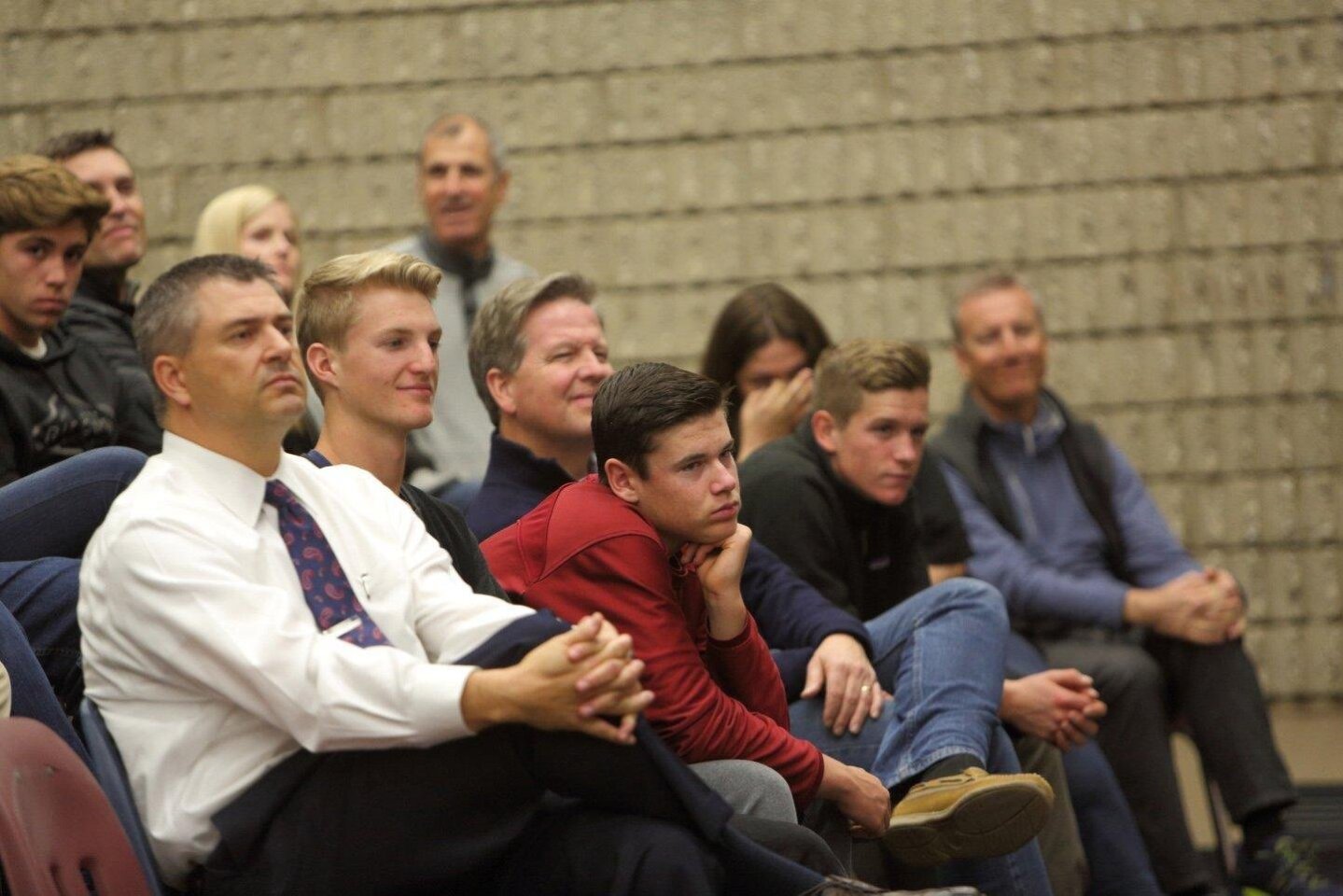 TPHS Baseball sponsored a lecture that featured former Padres Manager Bud Black and current Detroit Tigers Manager Brad AusmusBoyscouts Pinewood Derby 2016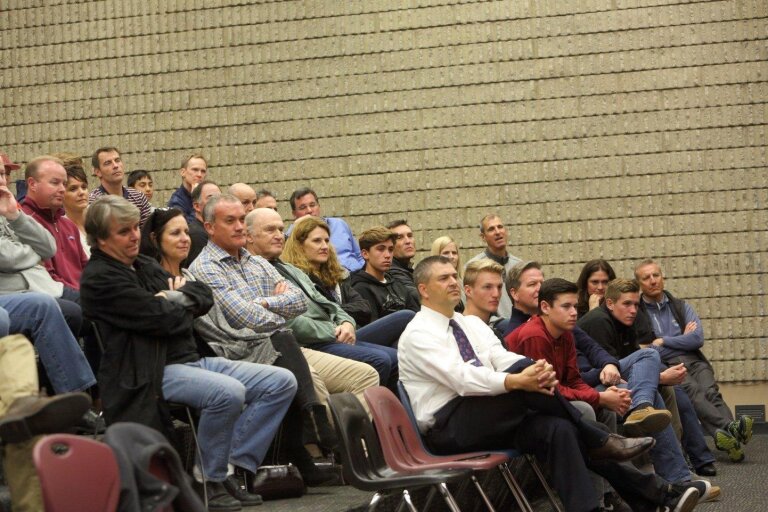 TPHS Baseball sponsored a lecture that featured former Padres Manager Bud Black and current Detroit Tigers Manager Brad AusmusBoyscouts Pinewood Derby 2016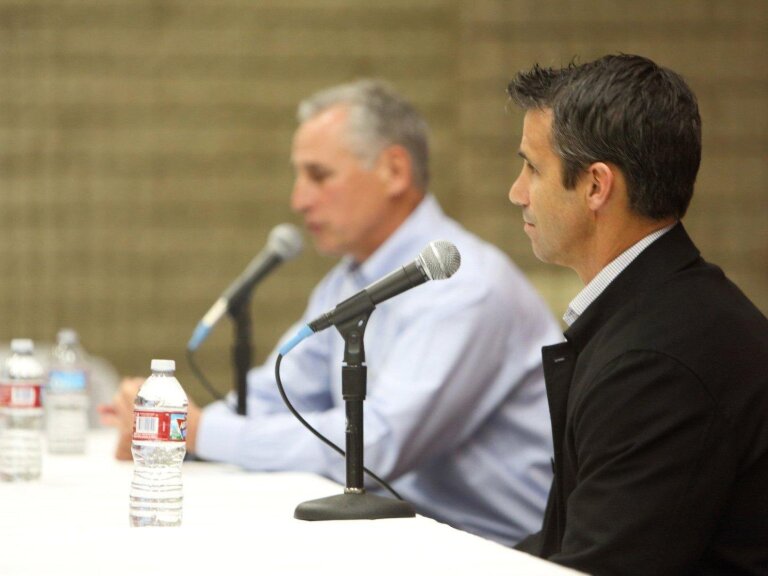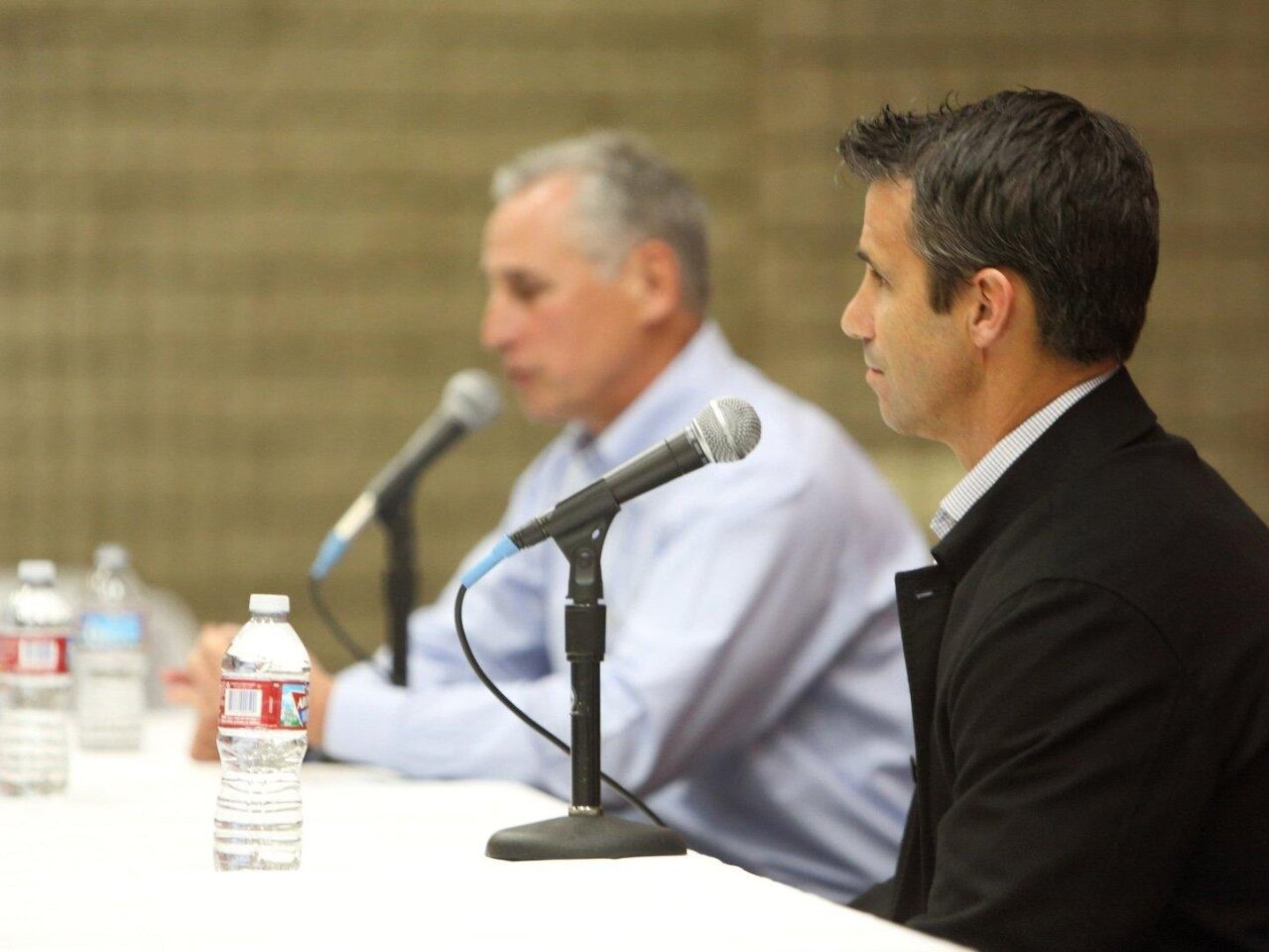 Former Padres Manager Bud Black and current Detroit Tigers Manager Brad AusmusBoyscouts Pinewood Derby 2016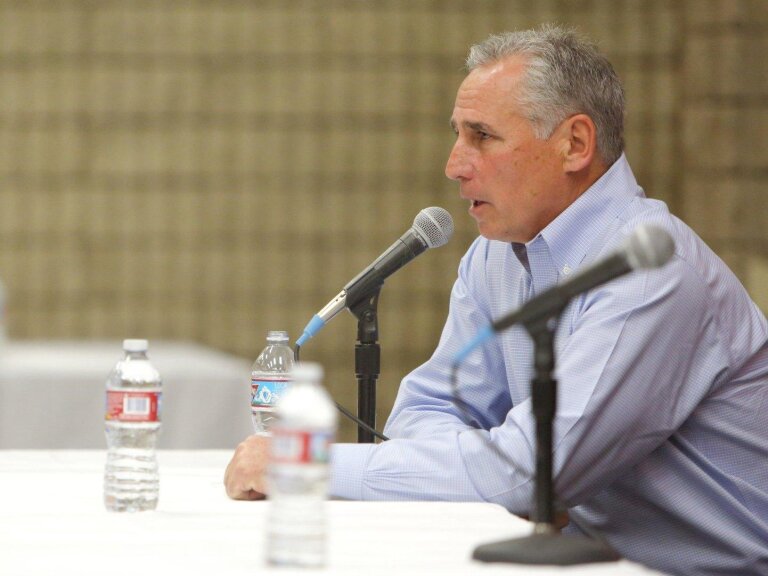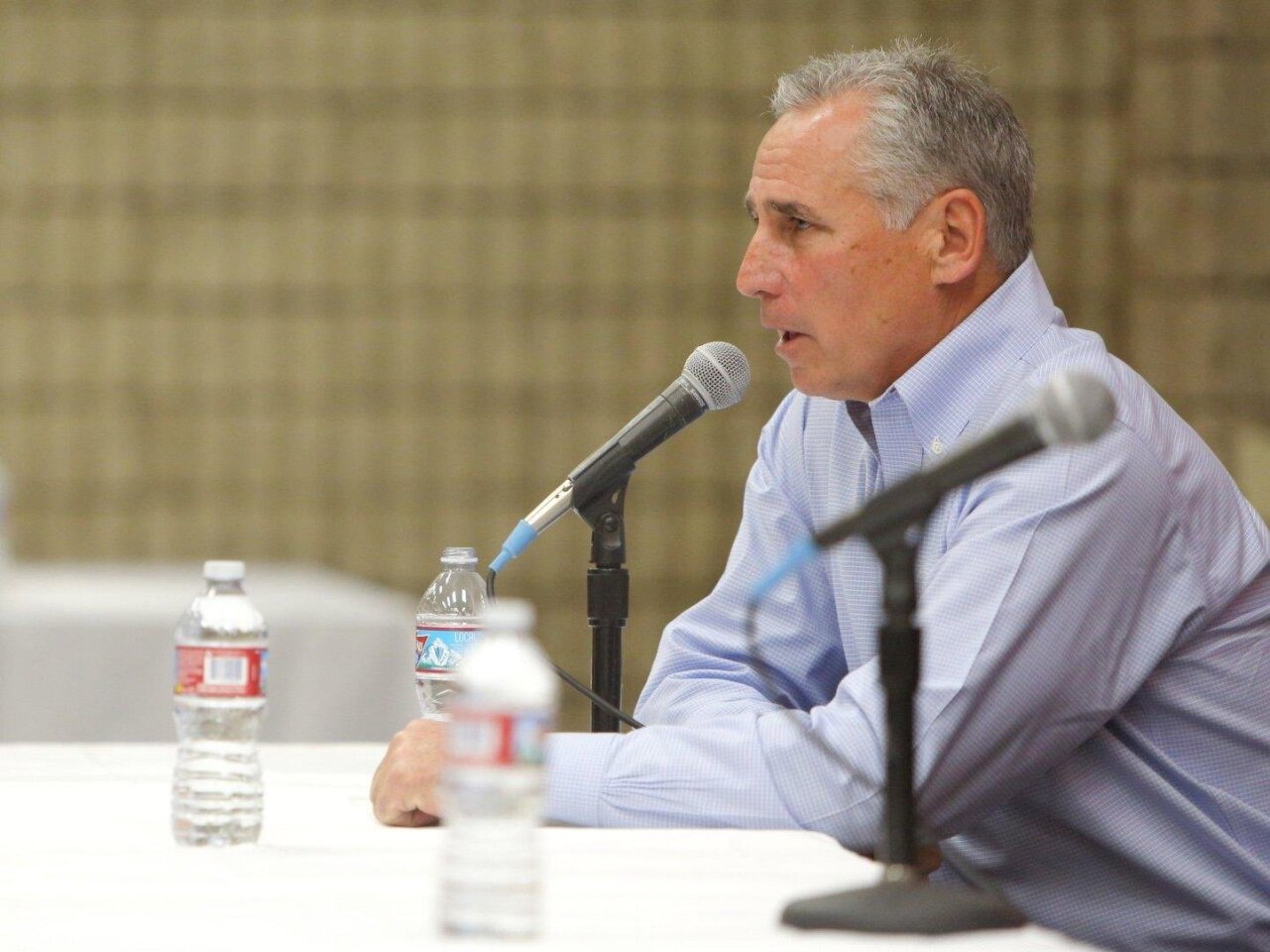 Former Padres Manager Bud BlackBoyscouts Pinewood Derby 2016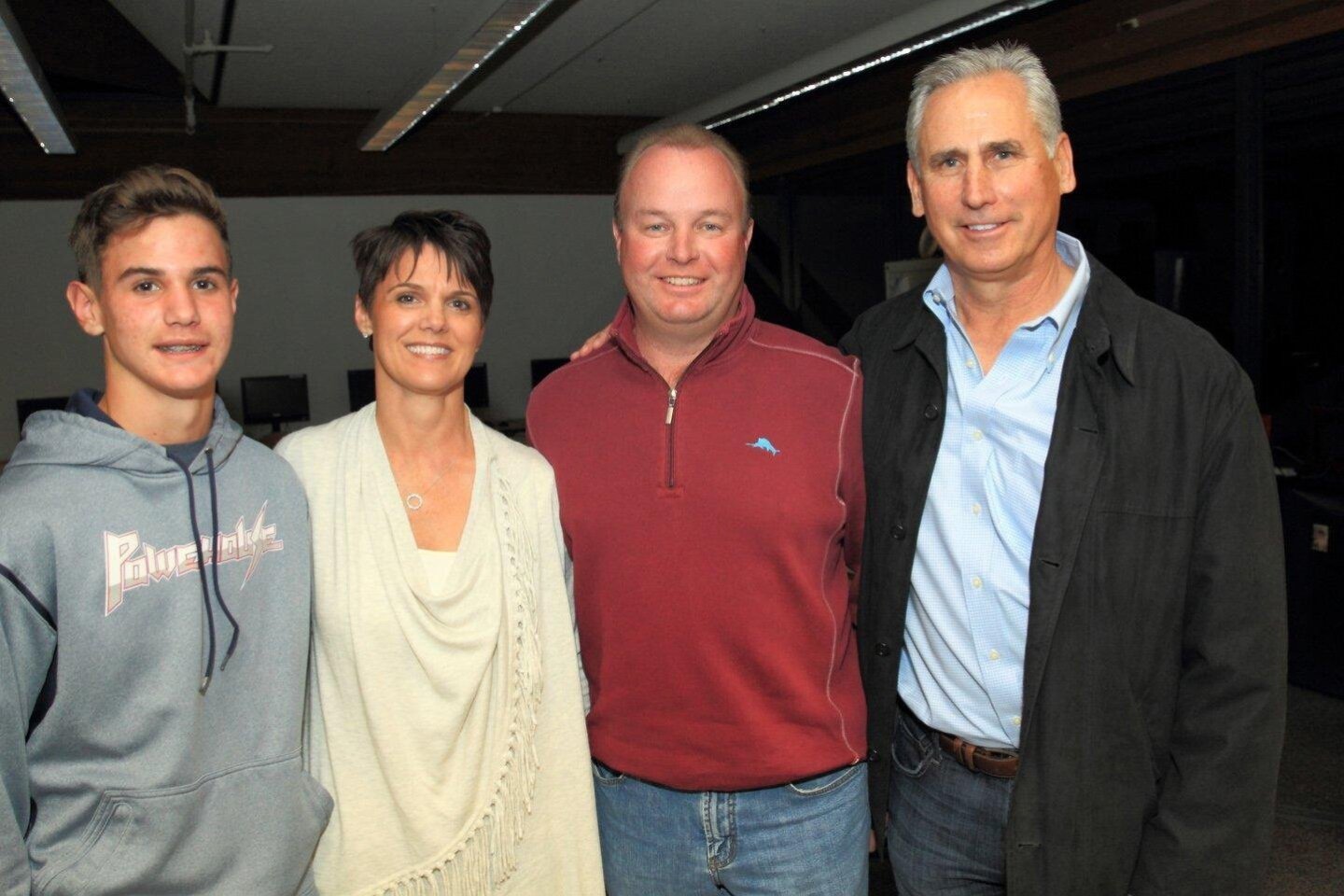 The Wallace Family with Bud BlackBoyscouts Pinewood Derby 2016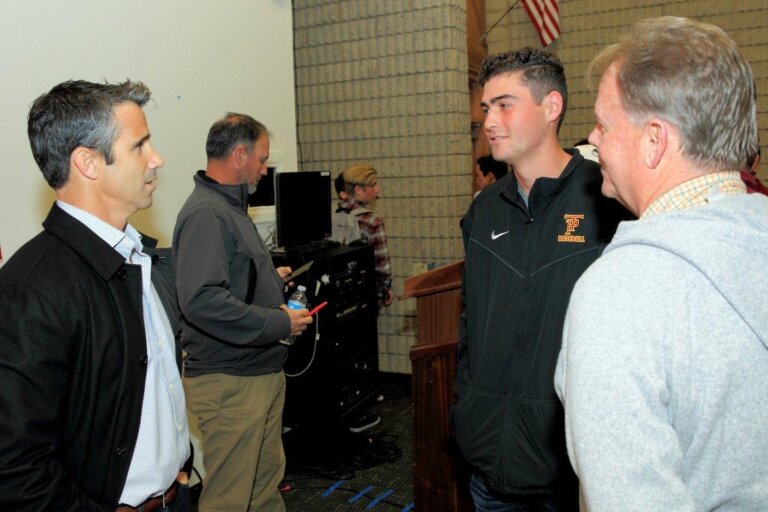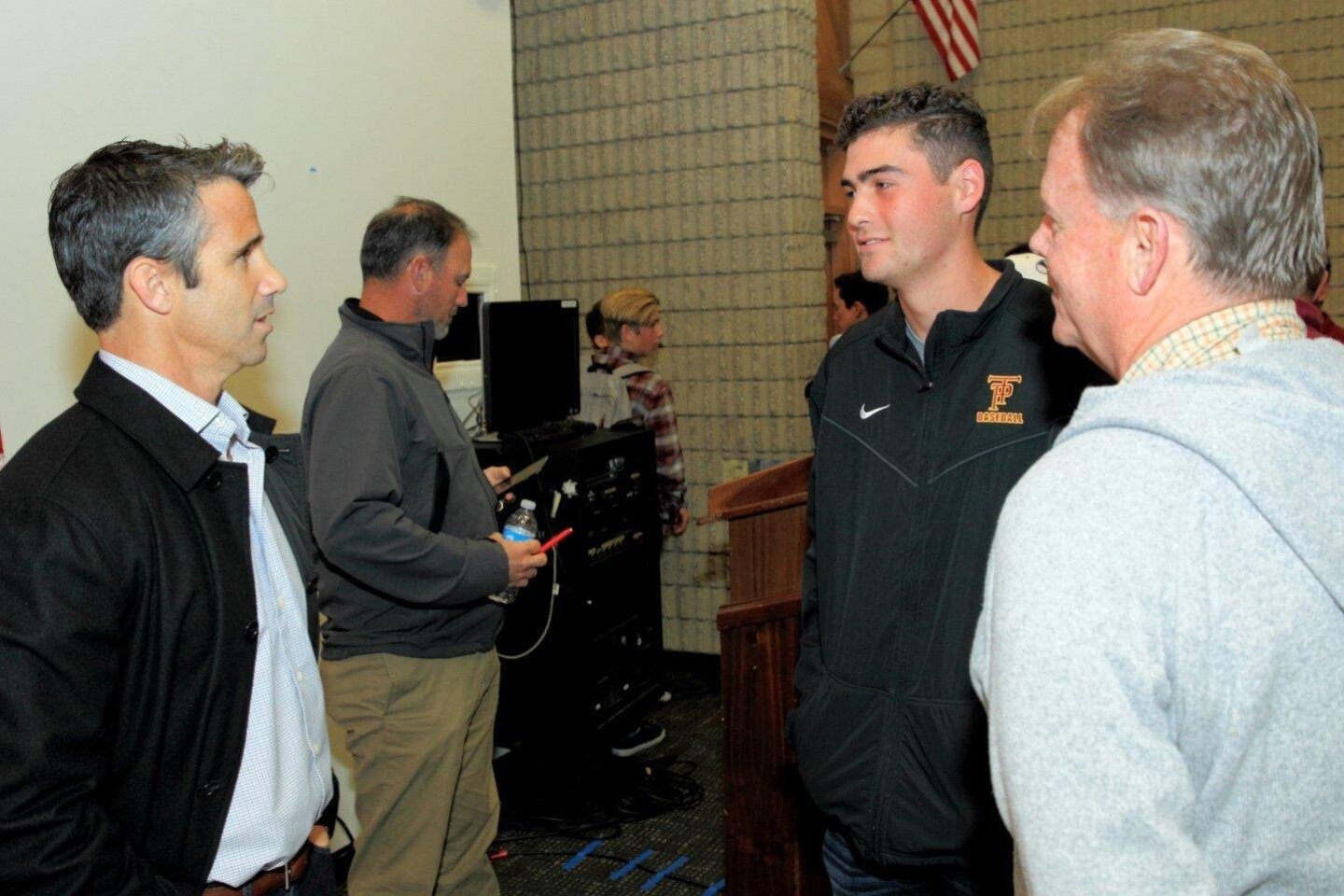 Brad Ausmus speaks to Evan and Bill TrauschBoyscouts Pinewood Derby 2016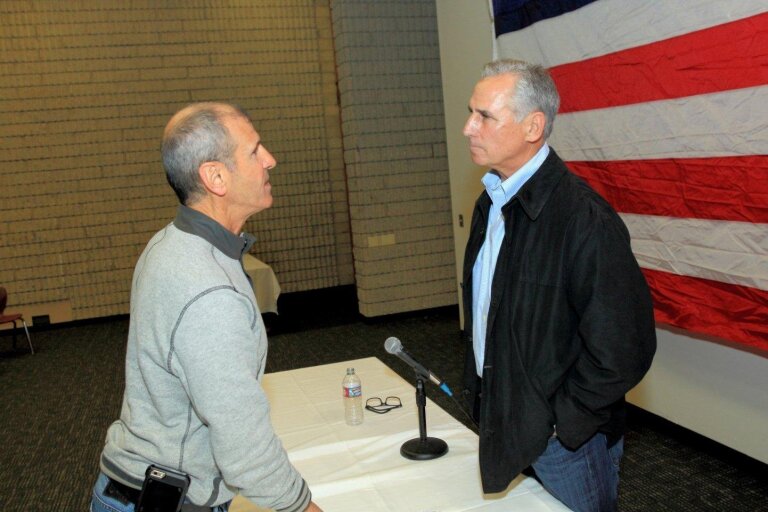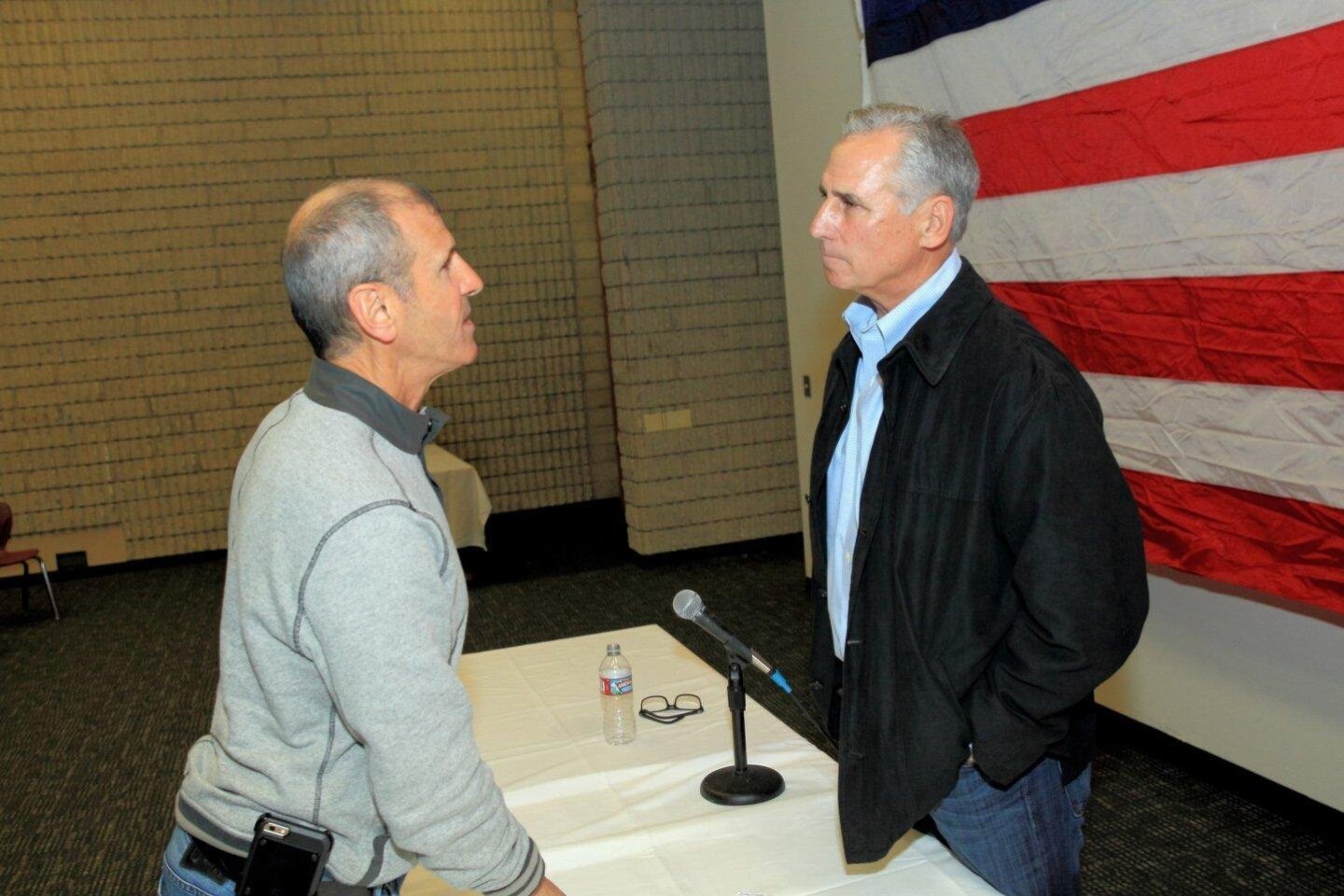 Dan Plashkes speaks with Bud BlackBoyscouts Pinewood Derby 2016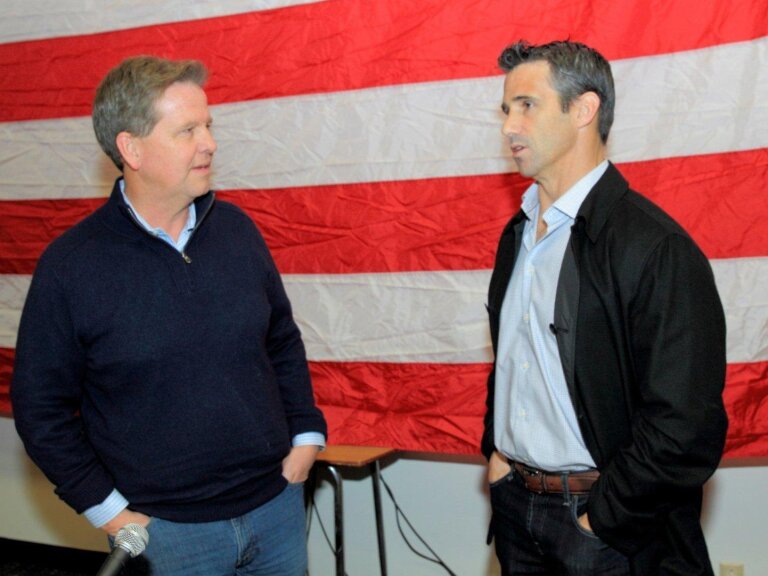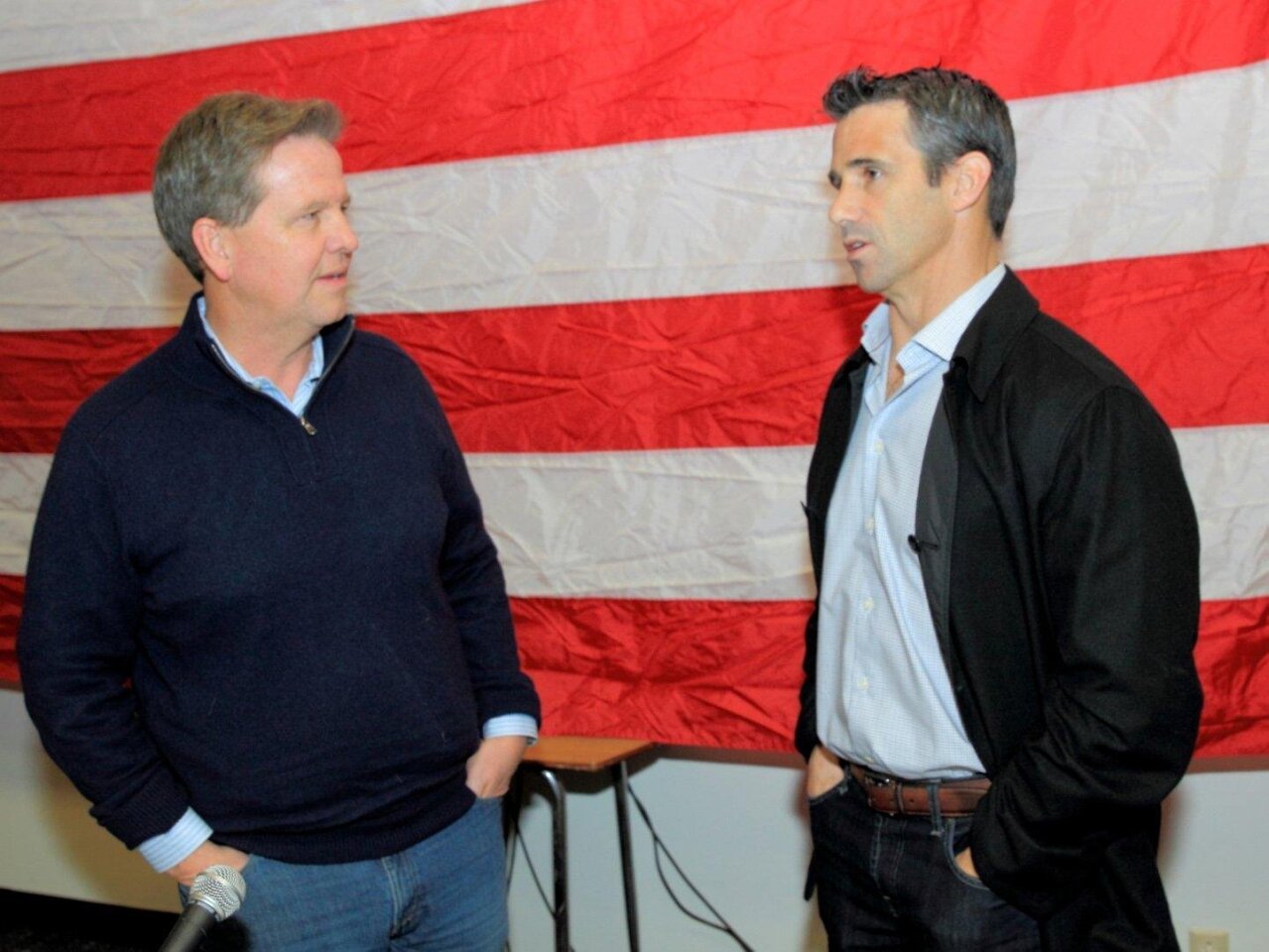 A local parent speaks with Current Detroit Tigers Manager Brad AusmusBoyscouts Pinewood Derby 2016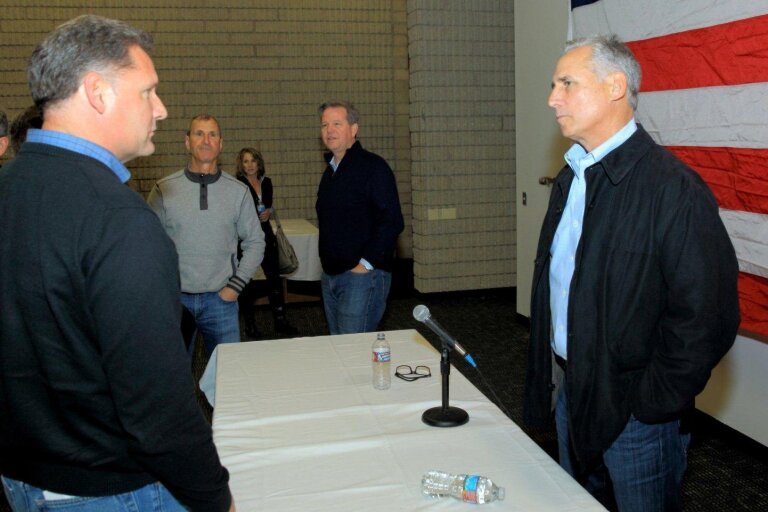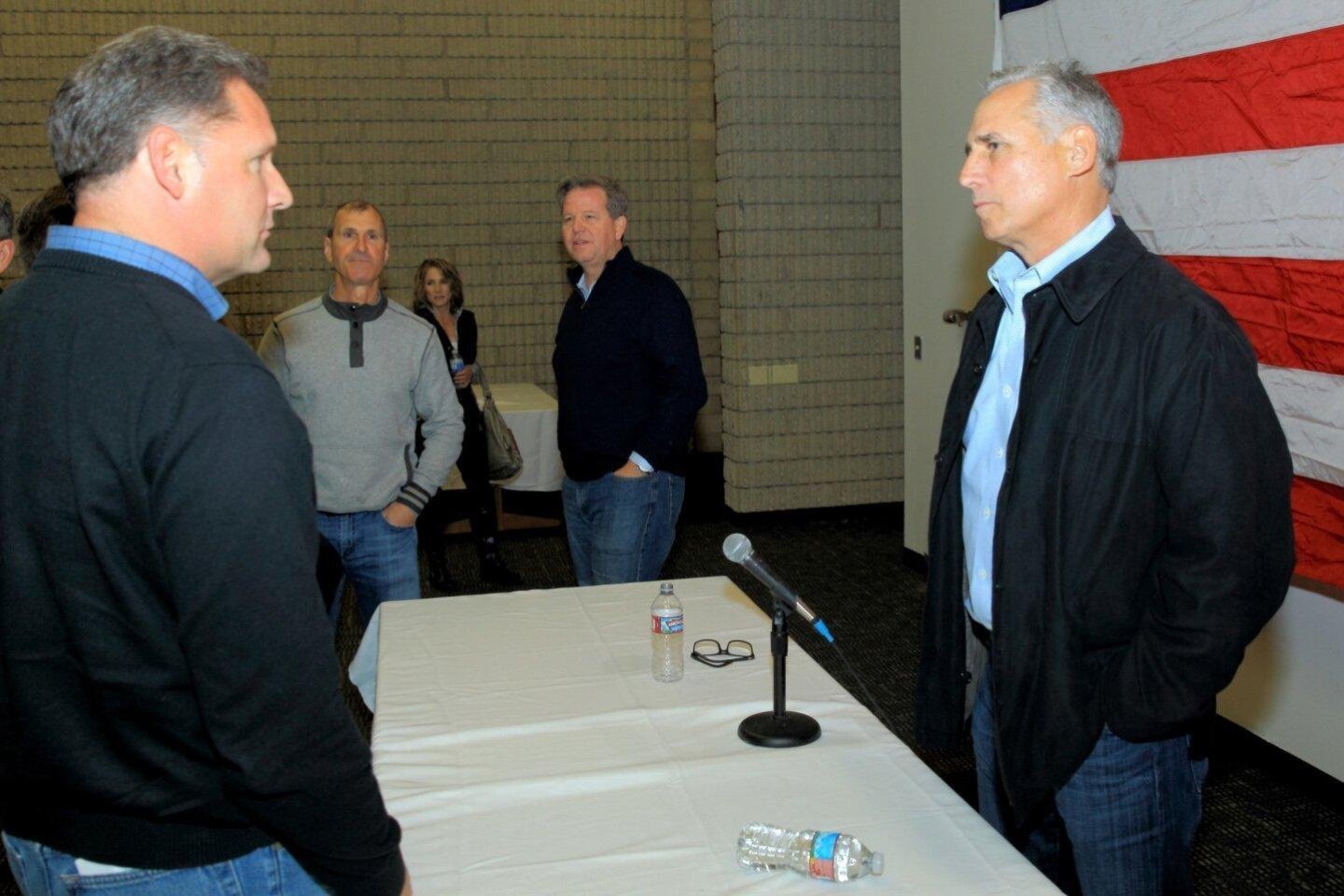 Carl Kaney speaking with Bud BlackBoyscouts Pinewood Derby 2016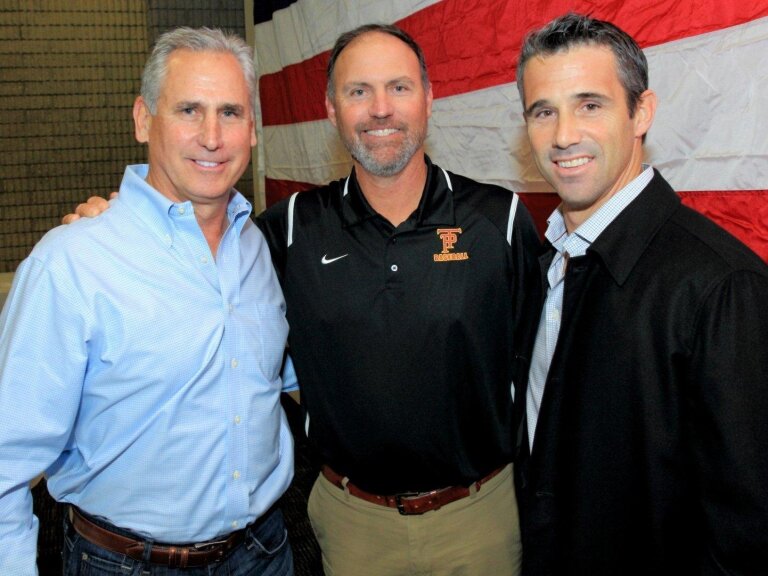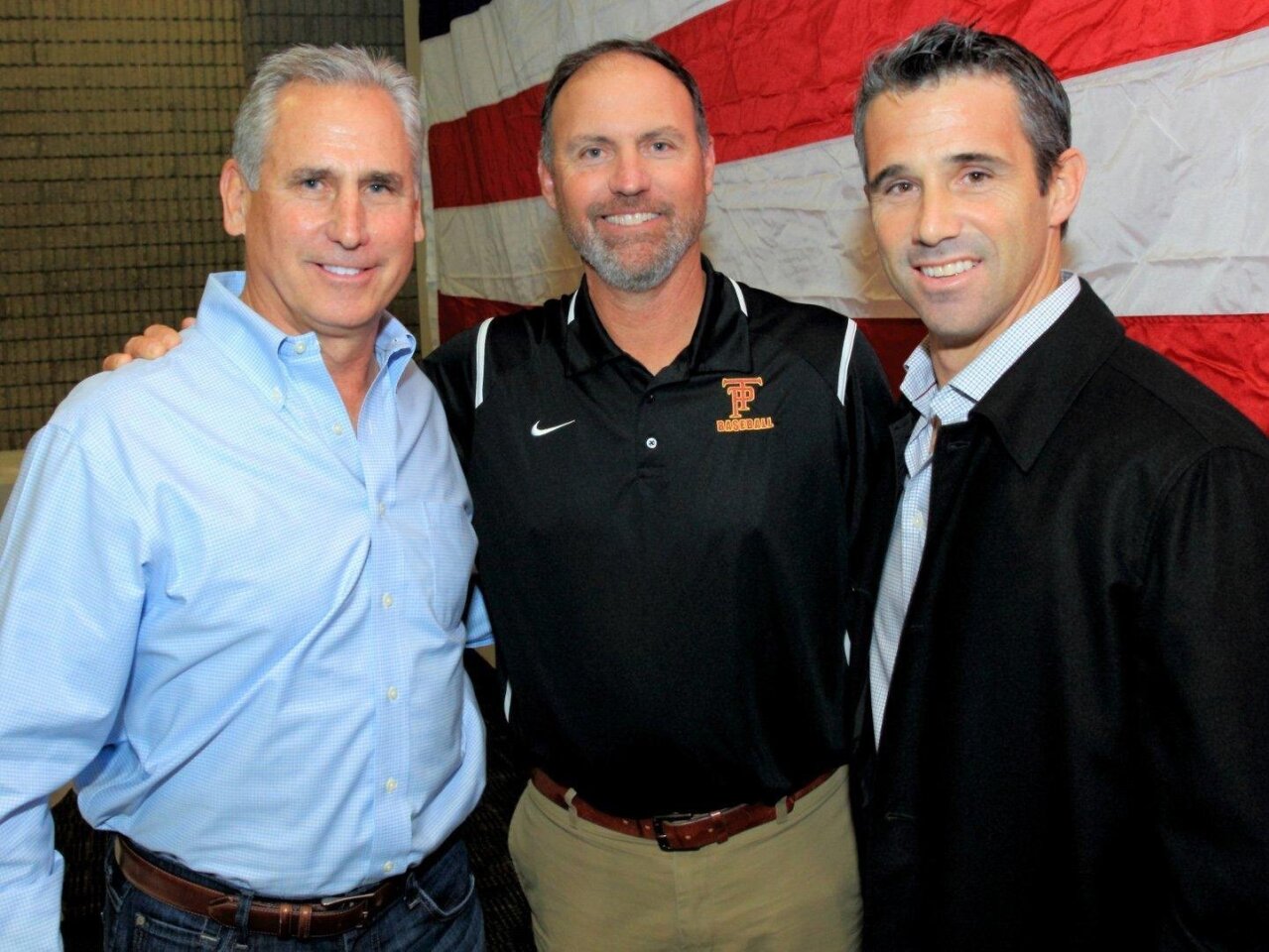 Former Padres Manager Bud Black, TPHS coach Kirk McCaskill, and current Detroit Tigers Manager Brad AusmusBoyscouts Pinewood Derby 2016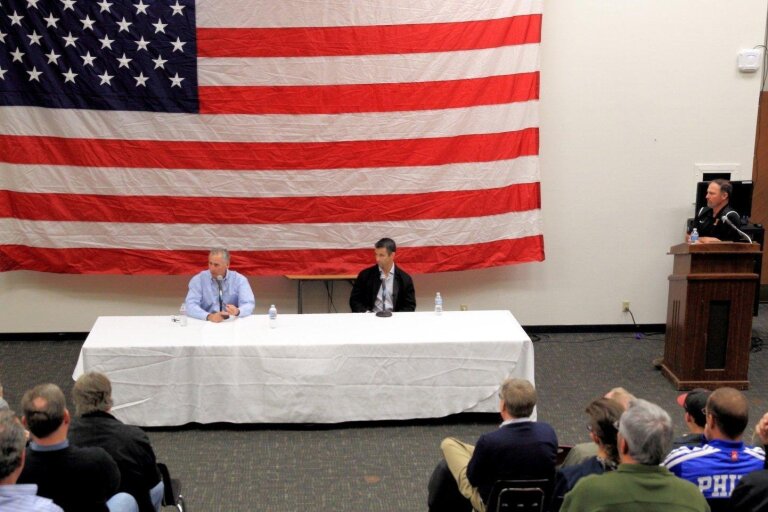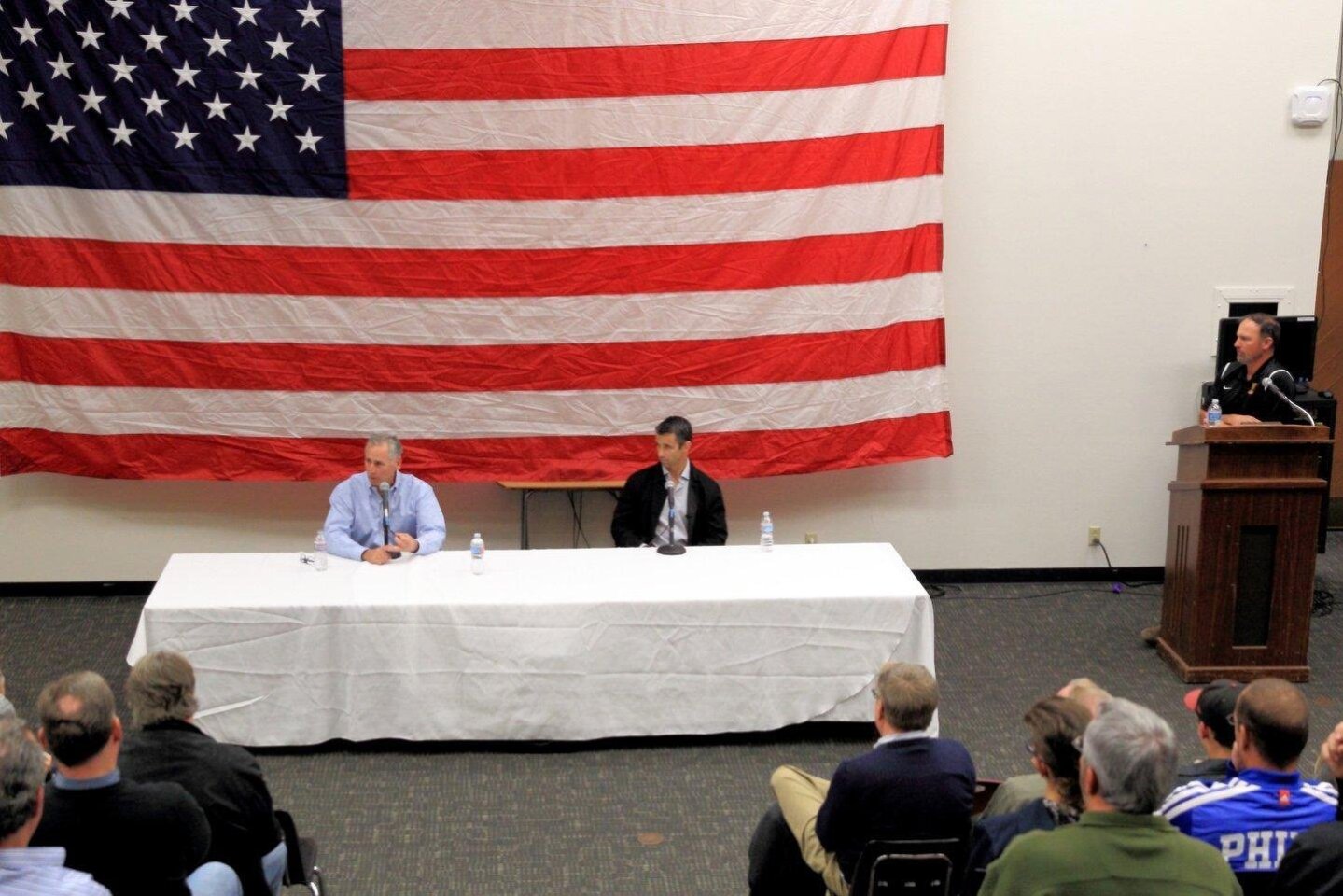 TPHS Baseball sponsored a lecture that featured former Padres Manager Bud Black and current Detroit Tigers Manager Brad AusmusBoyscouts Pinewood Derby 2016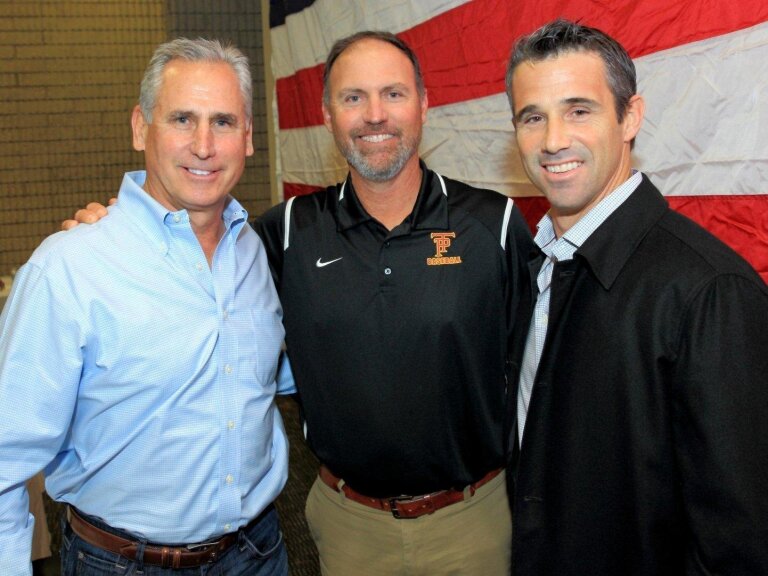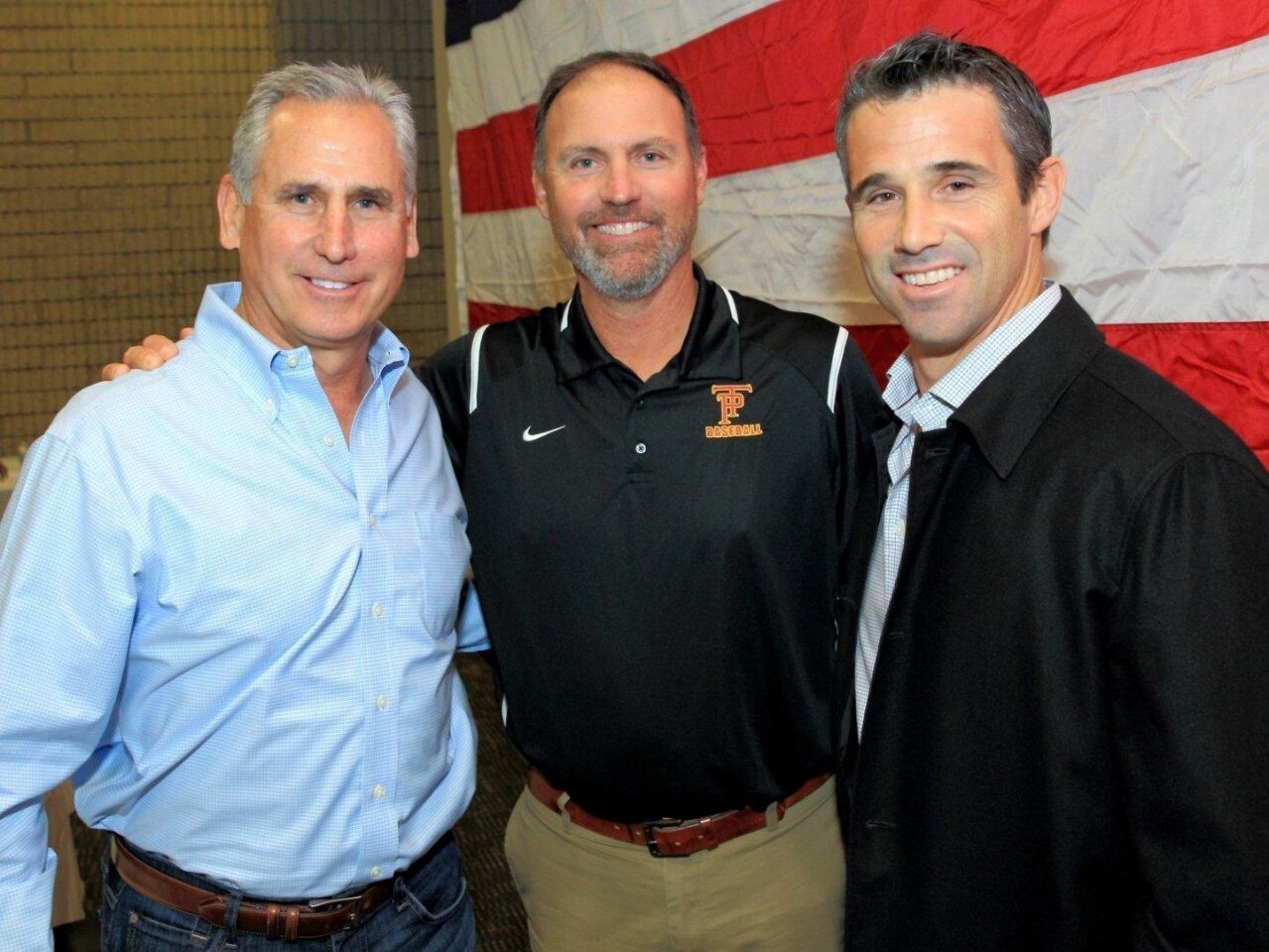 Former Padres Manager Bud Black, TPHS coach Kirk McCaskill, and current Detroit Tigers Manager Brad AusmusBoyscouts Pinewood Derby 2016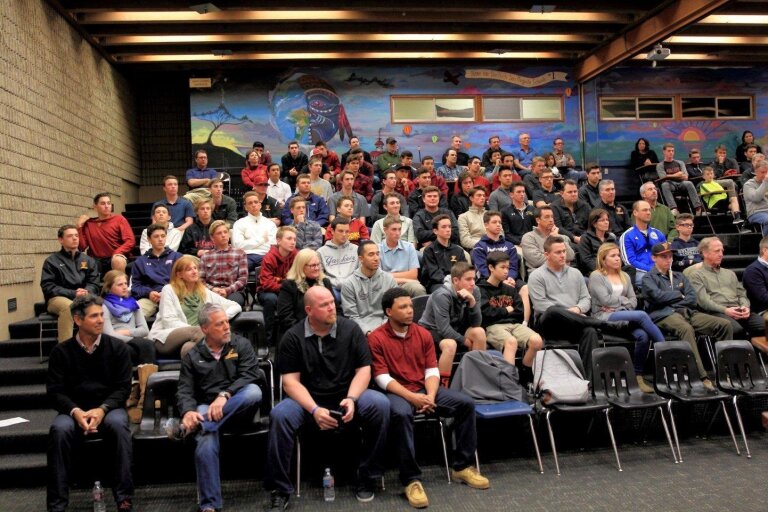 TPHS Baseball sponsored a lecture that featured former Padres Manager Bud Black and current Detroit Tigers Manager Brad AusmusBoyscouts Pinewood Derby 2016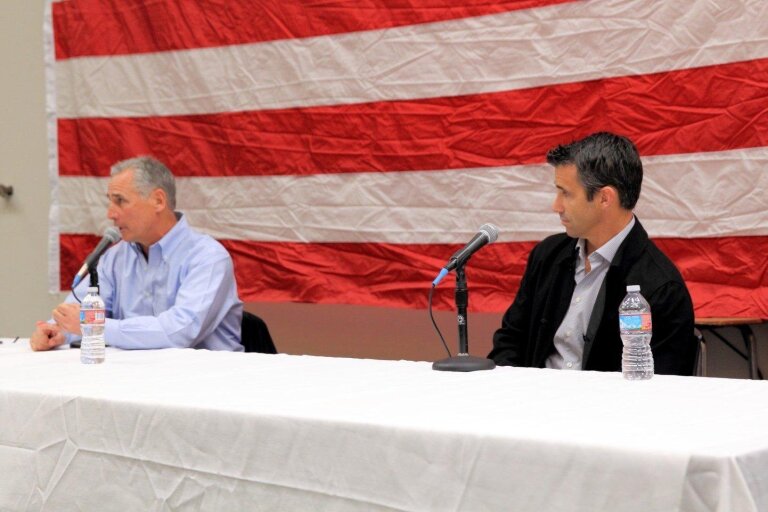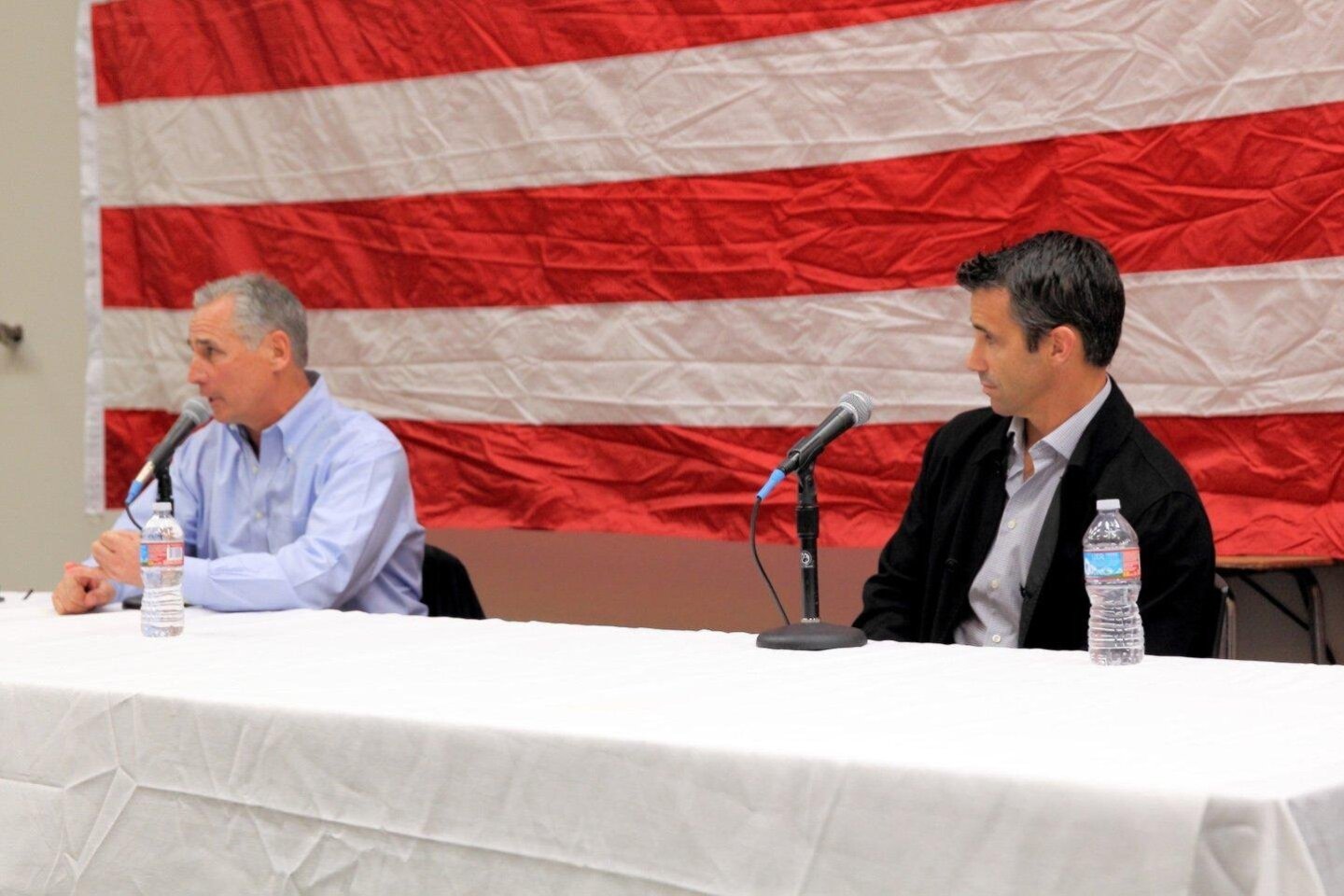 Former Padres Manager Bud Black and current Detroit Tigers Manager Brad AusmusBoyscouts Pinewood Derby 2016
The TPHS Baseball Program presented its fourth annual lecture series Feb. 1 at the TPHS Lecture Hall. The event, "Achieving Excellence On and Off the Field," featured an evening with Bud Black, special assistant to the general manager of the Los Angeles Angels and former manager of the San Diego Padres, and Brad Ausmus, manager of the Detroit Tigers.
The event included a panel discussion and a private reception.
Photos by Jon Clark. For photos online, visit www.delmartimes.net.
---
Get the Del Mar Times in your inbox
Top stories from Carmel Valley, Del Mar and Solana Beach every Friday for free.
You may occasionally receive promotional content from the Del Mar Times.