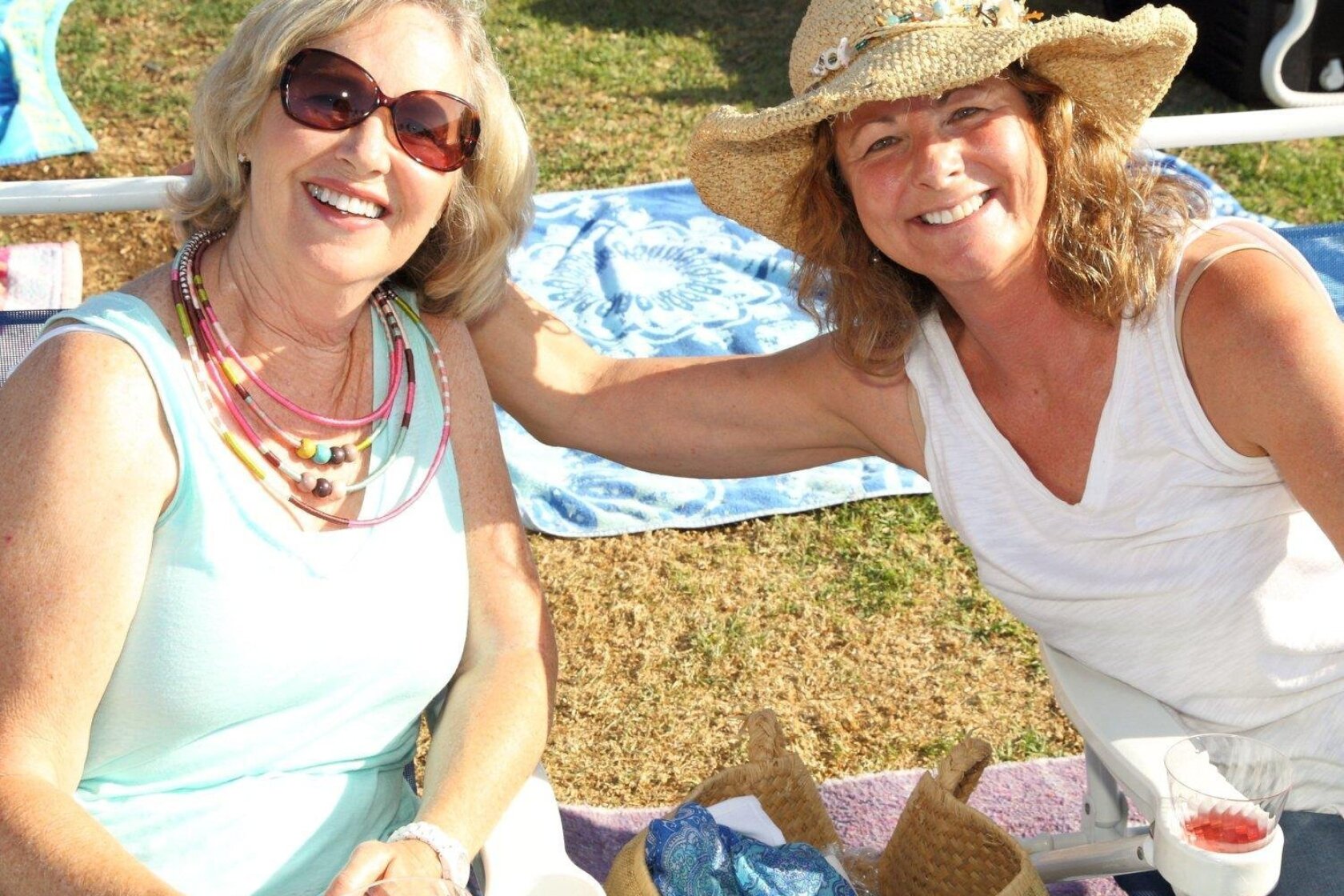 Susan Pituch, Gail Getty
()
Liza Rogers, Jennifer Powers
()
Adam Chase, Rick Schwering, Madeline Crosby, Pat Vergne
()
Opening act John Bennett and Chris Torres
()
Opening act John Bennett and Chris Torres
()
Tony DeJesus, Tracey Sandoval, Renee Allison, Jason Jordan, Tessa Jordan
()
Judy Barbary, Spry and Sprint
()
Andy Phemister, Debra Earle, Carolyn Linderman
()
Marlene Pace, Tom Braden, Hengameh Bashar, Lubna Khalil, Craig Wood
()
Miles Gentzkow, Deanne Motsenbocker
()
Lindsay Tuer, Dixie Courtney, Tracy Shepard, Sean Shepard
()
Laura Haiby, Michael McCaffery, Paula Jacoban, Elena Schall
()
Emily Khoury, Dee Khoury
()
Ashley and Barley enjoy the concert.
()
Sean Shepard, Tracy Shepard, Dixie Courtney
()
Phil Baker, AJ Johnson, Michael Murphy, Jason Katz
()
The Del Mar Foundation held a Summer Twilight Concert Aug. 9 at Powerhouse Park. The Mighty Untouchables performed at the event, as well as The Zel's Opening Act John Bennett and Chris Torres. The next concert will be held Tuesday, Aug. 23, at 7 p.m. at Powerhouse Park. The concert will feature The Heroes, with Zel's opening act The Setting Sons at 6 p.m.
For more information, visit www.delmarfoundation.org. Photos by Jon Clark.
---