'Dress for Success' benefit held at Polo Club
Lindsey Chronert (SD Polo Club director of marketing and club development), Lisa Schalon (Dress for Success SD board president), Sylvia McKinney (Dress for Success SD founder and executive director),
(Vincent Andrunas)
Zari Bank, Nika Ostovar, Dr. Alex Khalessi, Mina and Mark Kooklani, Cass Kooklani
(Vincent Andrunas)
Saul Flores, Bernie Diaz, Roberto Estudillo, Vicky and Ramon Richard, Guillermo "Billy" Steta (president, Mexico Polo Federation)
(Vincent Andrunas)
Devon Hawley, Krista Bonaguidi, Chris Collins (SD Polo Club president), Chloe Autran
(Vincent Andrunas)
Marisa Wolf with Pilar, Jennifer Alexy, Shannon Smull, Paul Delgado, Sonya Berg
(Vincent Andrunas)
Sara Pipkin, Asenet Gamez, Pamela Kennard, Sini Gotch
(Vincent Andrunas)
Tom Anderson, Donna Ball, Maryanne Parker, Pierre Charmasson
(Vincent Andrunas)
Victoria and Steven Prescott, Evelyn Gosnell, Bryan Treusch, Ifi and Paula Majid
(Vincent Andrunas)
Xingtong Liu, Lauri Elrod, Reynalda McBee, Jamie Sherry, Heather Purcell-Mullins
(Vincent Andrunas)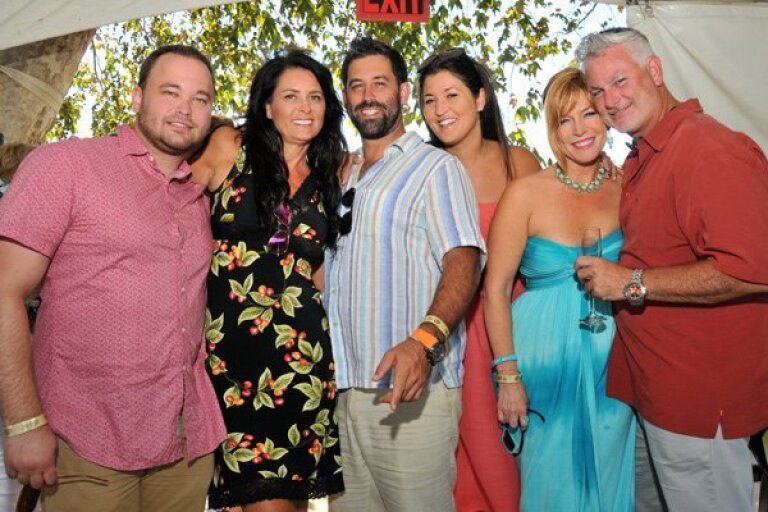 Michael Washor, Kristan Kelsch, Bob Wiley, Jenn Emmerson, Barbara Boyle, Glenn Murray
(Vincent Andrunas)
Eric and Jennifer Myers, Seth and Robin Jones, Harold Baker and Terra Saltzman-Baker
(Vincent Andrunas)
Karen Hillyard, Col. Mike Hill and Diana Hill
(Vincent Andrunas)
Nour-Dean Anakar (SD Polo Club V.P.), Nicole DeBerg, Stephan Goss, Pablo Llorente, Clare Milford Haven and George Milford Haven
(Vincent Andrunas)
The San Diego Polo Club kicked off the second half of its 29th season in Rancho Santa Fe on Aug. 16 with Aloha Sunday. Local and international polo players competed in front of an estimated 1,500 spectators.
This year's Aloha Sunday also featured the local chapter of the nationally-recognized non-profit Dress for Success. Guests wore festive clothing and enjoyed the island-inspired cuisine and beverage selection. Entertainment included traditional Hawaiian dance. Dress for Success' opportunity drawing raised funds to support programs that empower disadvantaged women to compete for jobs and attain social and economic self-sufficiency.
Photos by Vincent Andrunas.
---
Get the Del Mar Times in your inbox
Top stories from Carmel Valley, Del Mar and Solana Beach every Friday for free.
You may occasionally receive promotional content from the Del Mar Times.