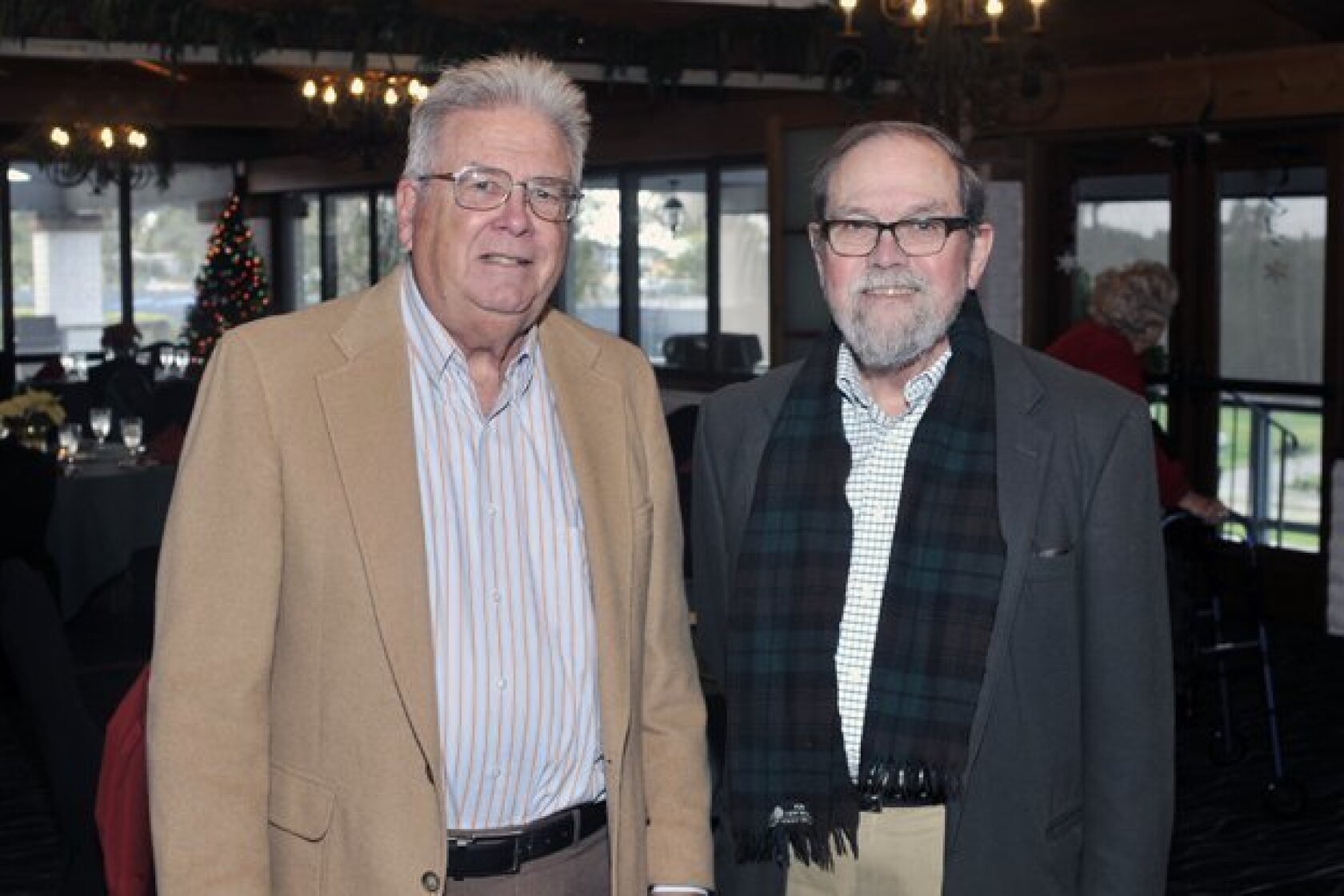 Museum curator and board member Jim Nelson, Robert Garland
(McKenzie Images)
Nancy Gottfredson, Lenore Dale, Pam Dalton, Judy Hegenauer
(McKenzie Images)
Mary Berend, Solana Beach Civic and Historical Society President Virginia Garland
(McKenzie Images)
Trudy Synodis, Gina Strada
(McKenzie Images)
Betsy Jones, Rena Monge
(McKenzie Images)
Marion Dodson, Jolene Bogard, Fran Moore
(McKenzie Images)
Mary and Jim Bushnell
(McKenzie Images)
Mike Dalton, Jack Hegenauer, Lynn Freeland
(McKenzie Images)
Standing: Fran Moore, San Diego County Supervisor Dave Roberts, Kathlyn Nelson. Seated: Sandy Mills, Jackie Barrett
(McKenzie Images)
Rena Monge, San Diego County Supervisor Dave Roberts
(McKenzie Images)
Solana Beach Civic and Historical Society Officers: President Virginia Garland, Vice President Pat Smart, Recording Secretary Suellen Lodge, Treasurer Tom Golich
(McKenzie Images)
The Solana Beach Civic and Historical Society held its annual Holiday Luncheon Dec. 11 at the Lomas Santa Fe Country Club. The event included a crafts boutique.
The purpose of the Society is "to promote civic welfare by artistic and cultural advancement of the community; and to contribute to the education of the public through support of historical material and other appropriate activities."
Photos by McKenzie Images.
---