SummerFest 2015 Gala: Echoes Across A Continent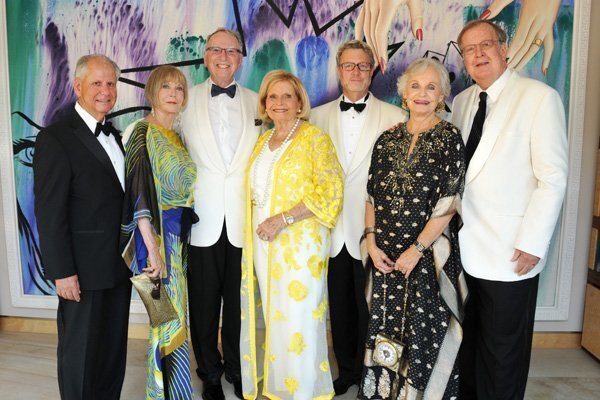 Dr. Michael Grossman and Margaret Stevens Grossman (she's gala chair), Irwin and Joan Jacobs (gala hosts), Christopher Beach (LJMS president and artistic director), Peggy and Peter Preuss (she's SummerFest chair)
(Vincent Andrunas)
Gordon and Annika Kovtun, Melina Kovtun, Jay Kovtun, Nina and Robert Doede
(Vincent Andrunas)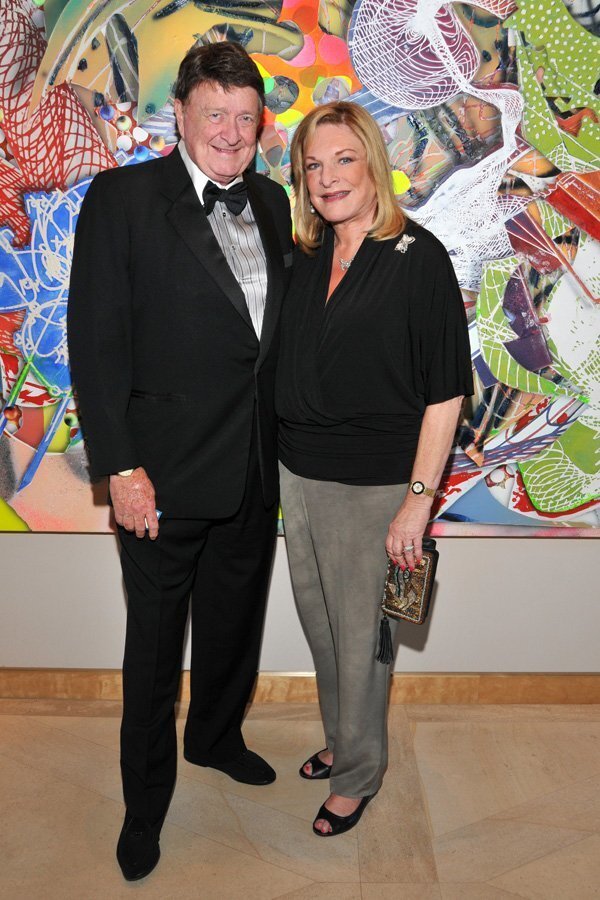 Tim and Ellen Zinn
(Vincent Andrunas)
Stephen and Phyllis Pfeiffer
(Vincent Andrunas)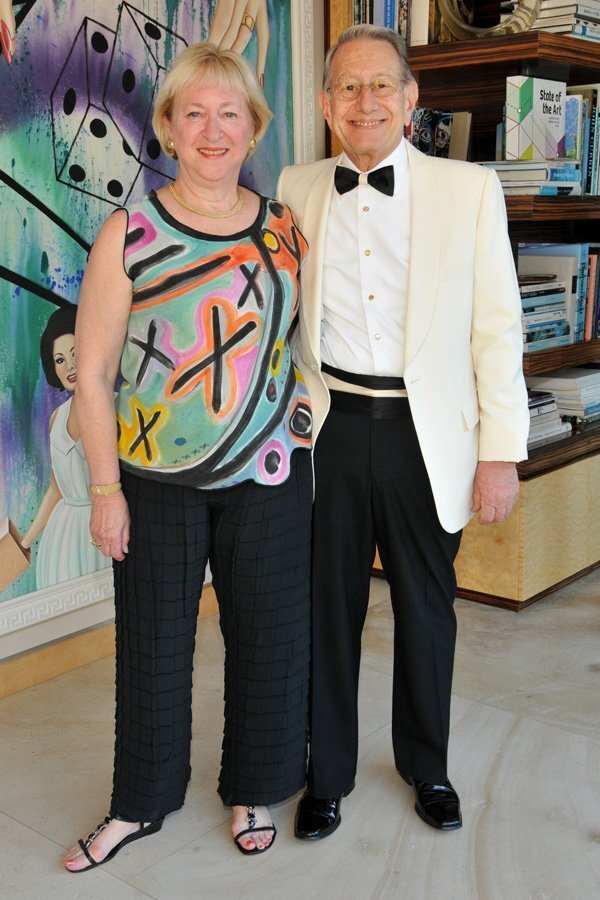 Martha and Ed Dennis (she's LJMS board chair)
(Vincent Andrunas)
Iris and Matthew Strauss, Peter Farrell, Sheryl and Harvey White
(Vincent Andrunas)
Stephen and Phyllis Pfeiffer, Sandy and Jeff Redman, Jeanne Jones, Jessica Cline
(Vincent Andrunas)
Dane and Katherine Chapin (she's LJMS board chair elect), Conrad Prebys and Debbie Turner (Grand Croix sponsors), Martha and Ed Dennis (she's current LJMS board chair)
(Vincent Andrunas)
Erin and Peter Preuss
(Vincent Andrunas)
Drs. Shankar Subramaniam and Annamaria Calabro, Drs. David Brenner and Tatiana Kisseleva
(Vincent Andrunas)
Al and Armi Williams
(Vincent Andrunas)
Malcolm Bund and Eve Benton
(Vincent Andrunas)
Marina and Rafael Pastor, Margaret McKeown, Peter Cowhey, Mary Walshok
(Vincent Andrunas)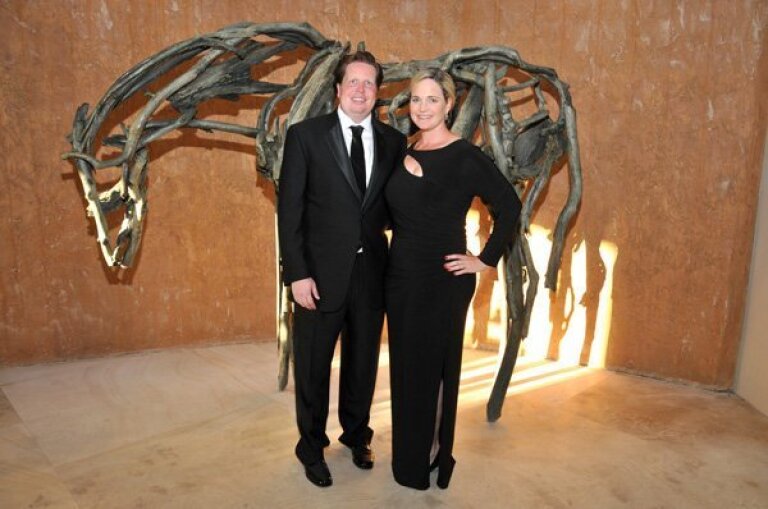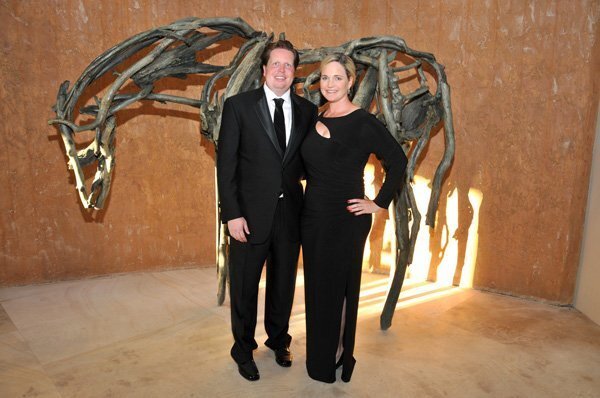 Peter and Erin Preuss
(Vincent Andrunas)
Leigh Ryan (newly-appointed honorary board member), Cho-Liang Lin (SummerFest music director), Marina and Rafael Pastor
(Vincent Andrunas)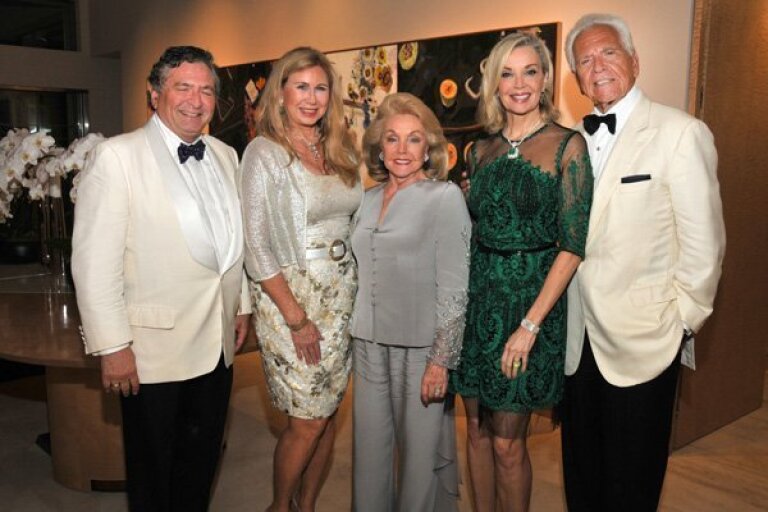 Dr. Ivor Royston and Colette Carson Royston, Peggy Cravens, Karen and Don Cohn
(Vincent Andrunas)
Drs. Joe and Gloria Shurman; musicians Paul Neubauer (viola), Clara Neubauer (violin), Kerry McDermott (violin), Oliver Neubauer (violin) (Kerry's the wife of Paul and the mother of Clara and Oliver)
(Vincent Andrunas)
David Mittelstadt, Dr. Jane Reldan, Teddie Lewis, Diana Lady Dougan and Lynn Dougan
(Vincent Andrunas)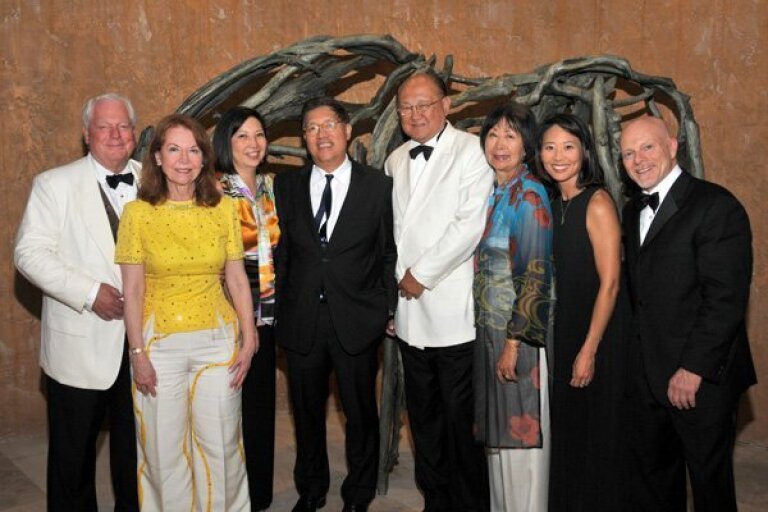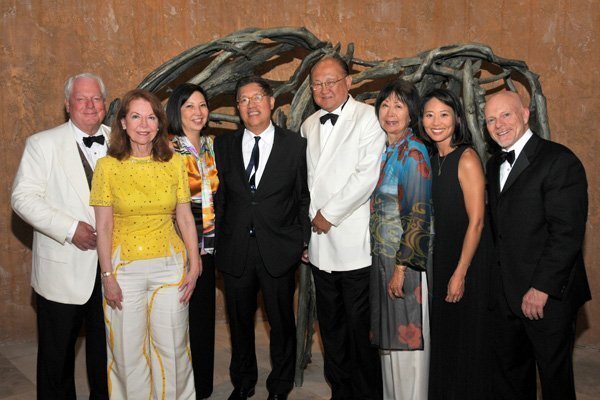 Steve Baum and Branda Baker, Vivian Lim and Joseph Wong, Victor and Dolly Woo, Hae Young Tang, Greg Lemke
(Vincent Andrunas)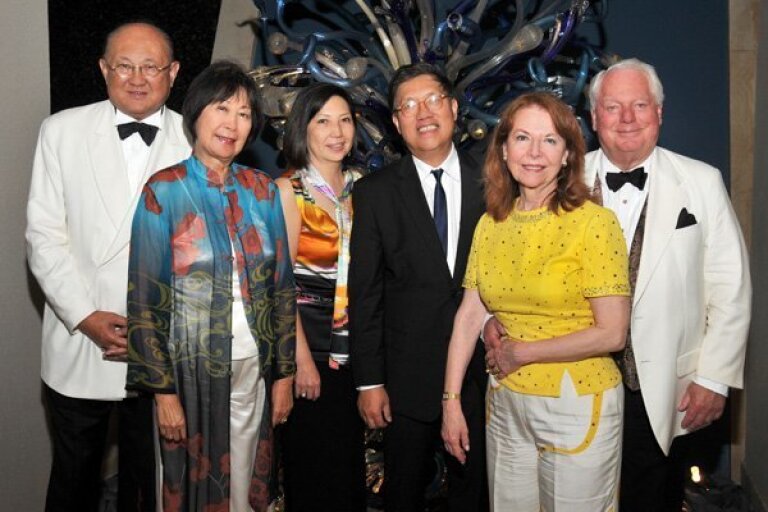 Victor and Dolly Woo, Vivian Lim and Joseph Wong, Brenda Baker and Steve Baum
(Vincent Andrunas)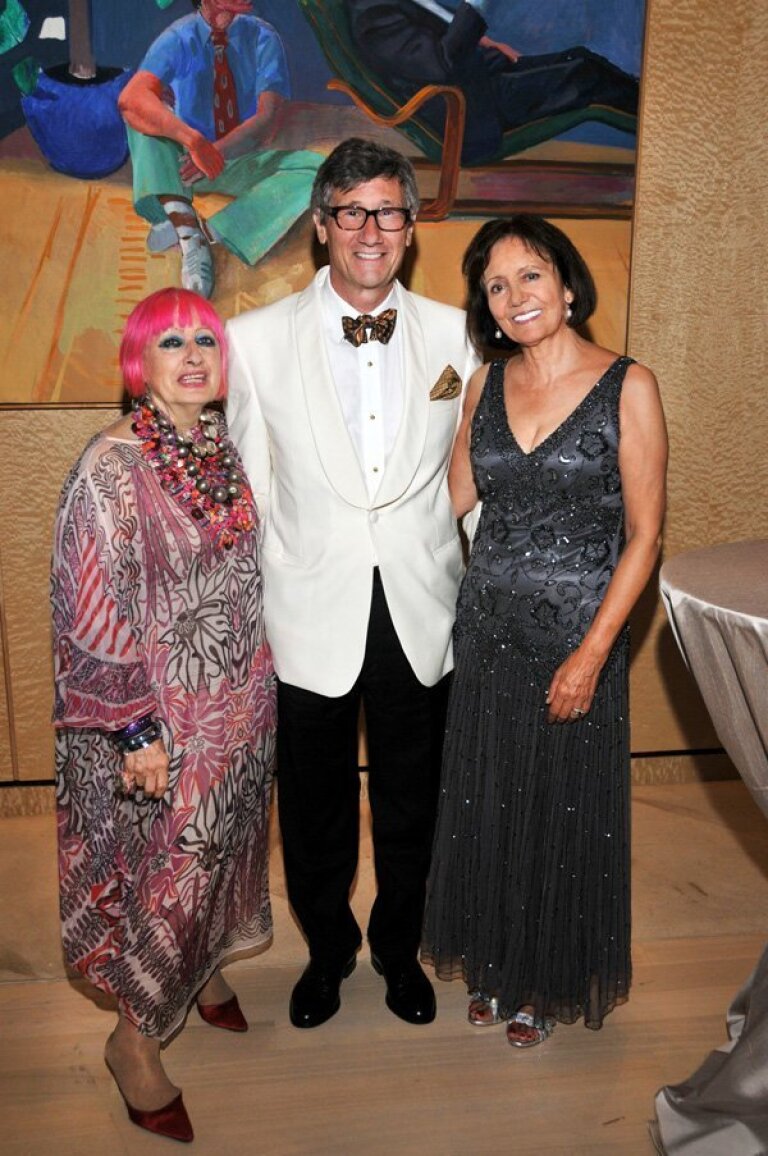 Zandra Rhodes, Philippe and Maria Prokocimer
(Vincent Andrunas)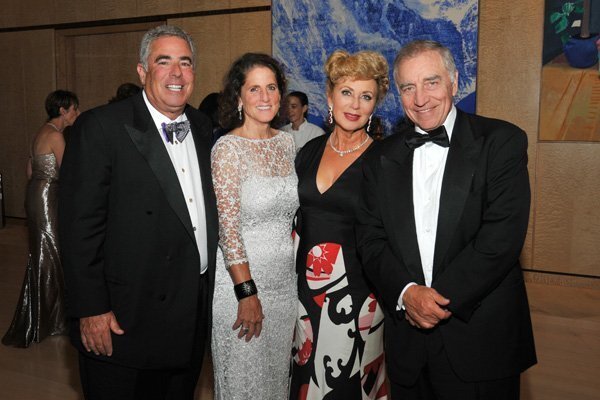 Bob and Sheryl Scarano, Jean and Gary Shekhter
(Vincent Andrunas)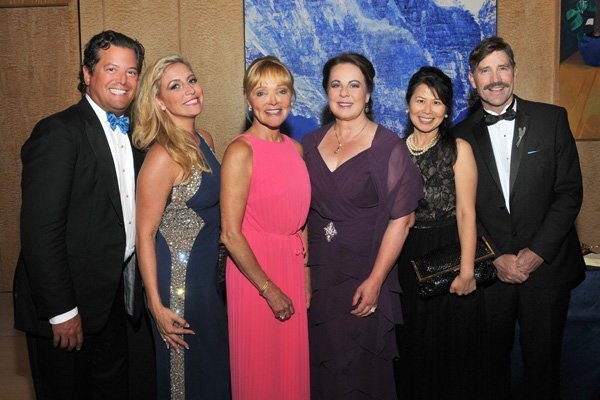 George Bolton, Leia Hayes, Barbara Enberg, Linda Howard, Lina Latief, Mike Belanich
(Vincent Andrunas)
Armi Williams getting a palm reading
(Vincent Andrunas)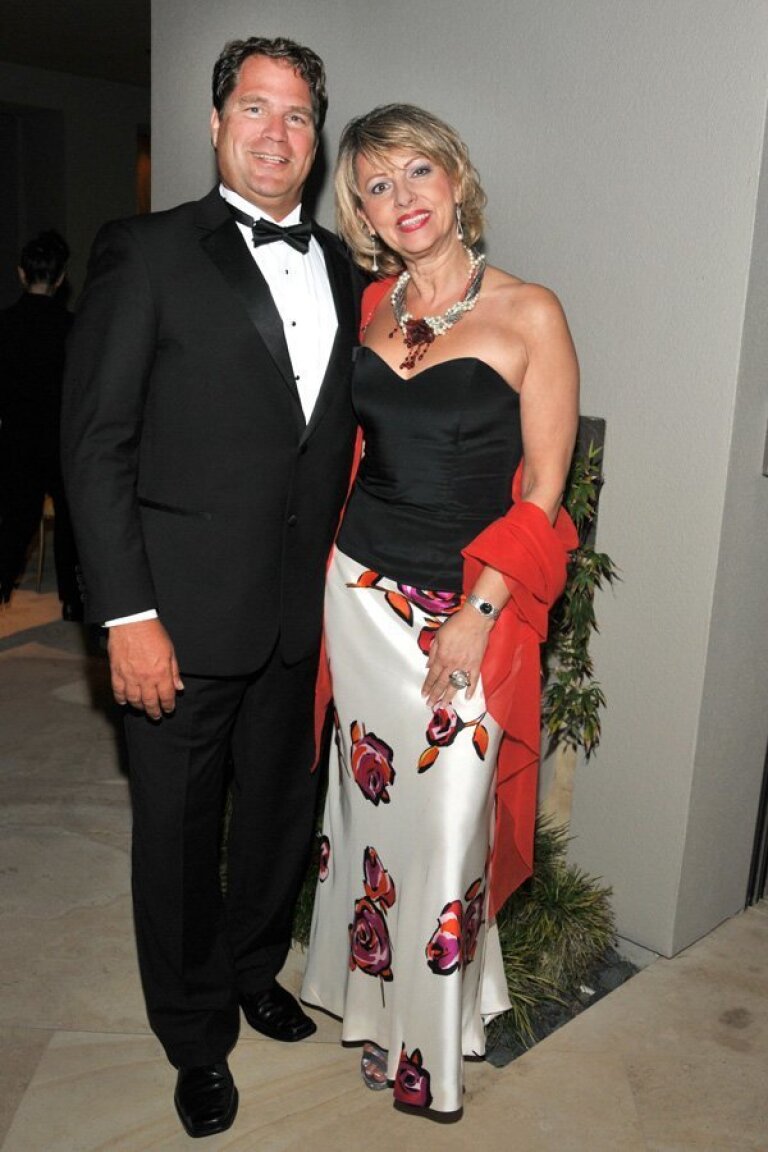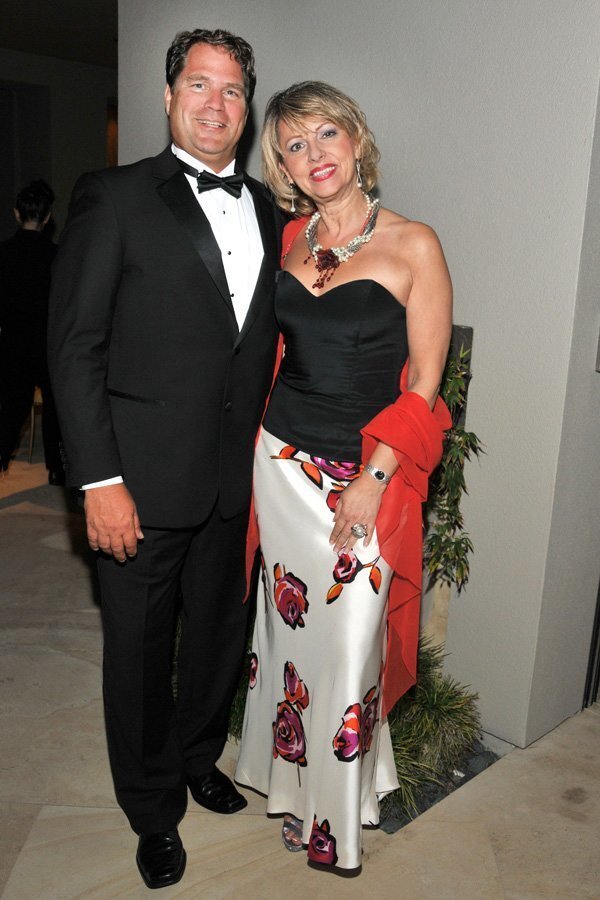 David and Jasna Belanich
(Vincent Andrunas)
La Jolla Music Society presented "SummerFest 2015 Gala: Echoes Across A Continent" on Aug. 15 at the home of Joan and Irwin Jacobs.
This year's gala celebrated music and culinary delights from France and Russia. Guests enjoyed a chamber music concert featuring SummerFest artists, performing works by Tchaikovsky, Glière, Rachmaninoff, Shostakovich and others. The collaboration between event designer Janice Dodge and Jeffrey Strauss of Pamplemousse Grille added to the success of the event.
Gala proceeds benefit La Jolla Music Society's education, outreach and artistic programs. SummerFest 2015 – led by Music Director Cho-Liang Lin, La Jolla Music Society's President & Artistic Director Christopher Beach, and SummerFest Chair Peggy Preuss – features over 80 world-class artists and ensembles performing 15 concerts between Aug. 5 and Aug. 28.
Photos by Vincent Andrunas.
---
Get the Del Mar Times in your inbox
Top stories from Carmel Valley, Del Mar and Solana Beach every Friday for free.
You may occasionally receive promotional content from the Del Mar Times.