Solana Beach Memorial Day Ceremony
Steve Ellwood, George Serhan, George Townsend
(No Source)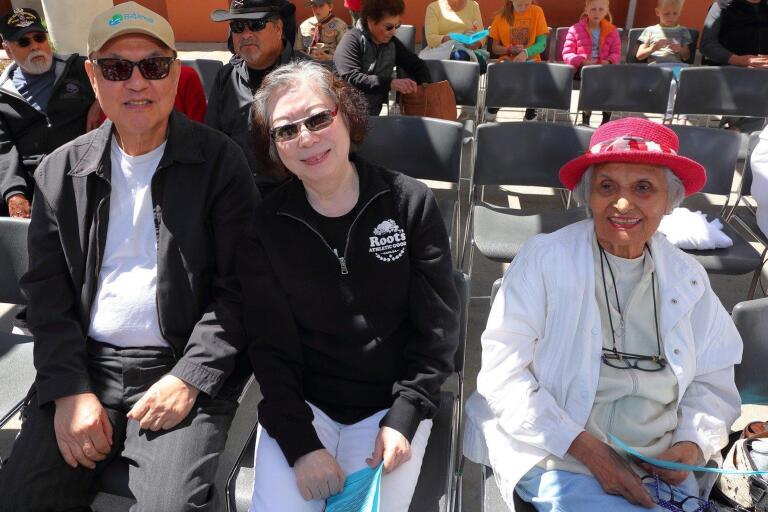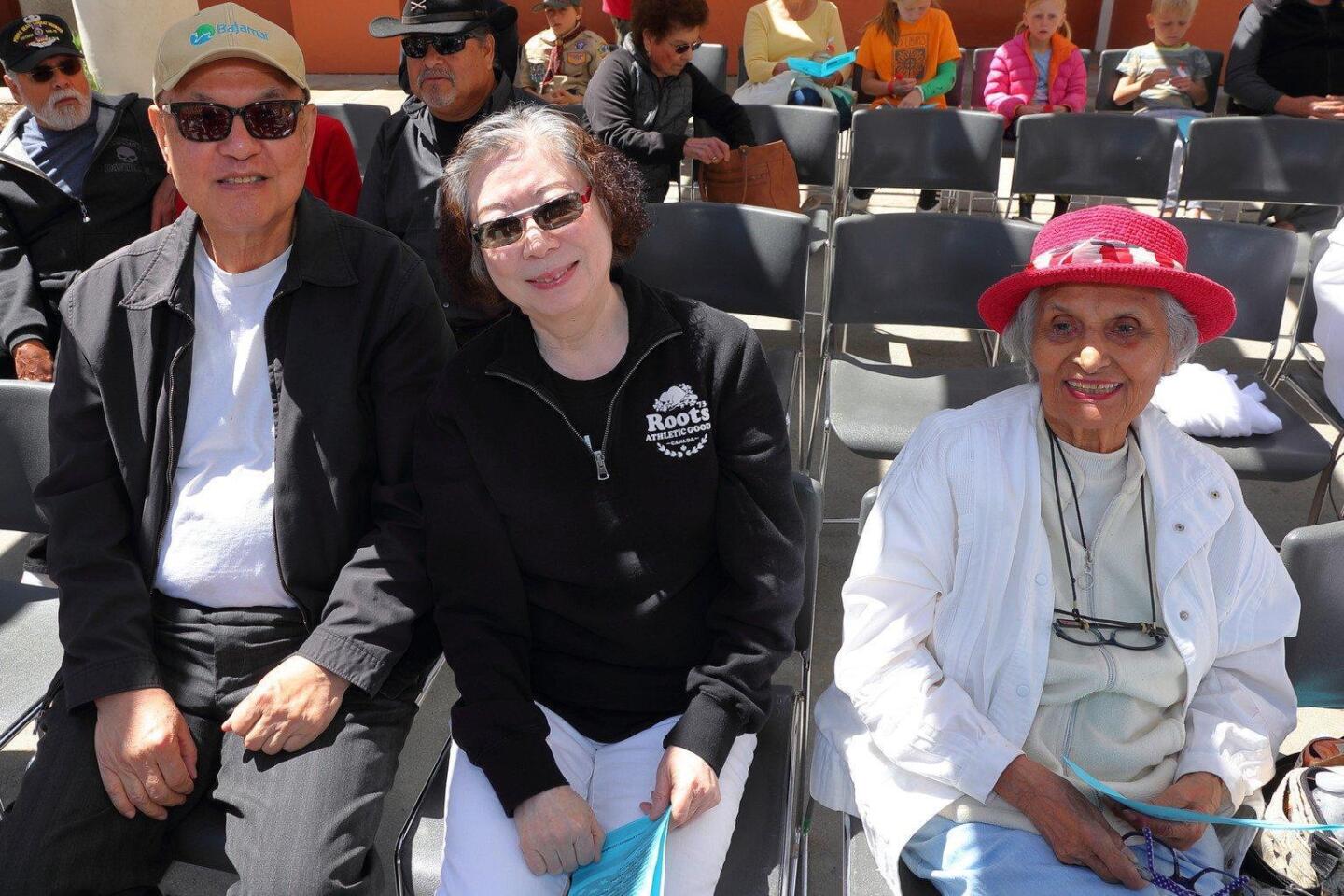 Victor and Noreen Wong with Tensia Trejo
(No Source)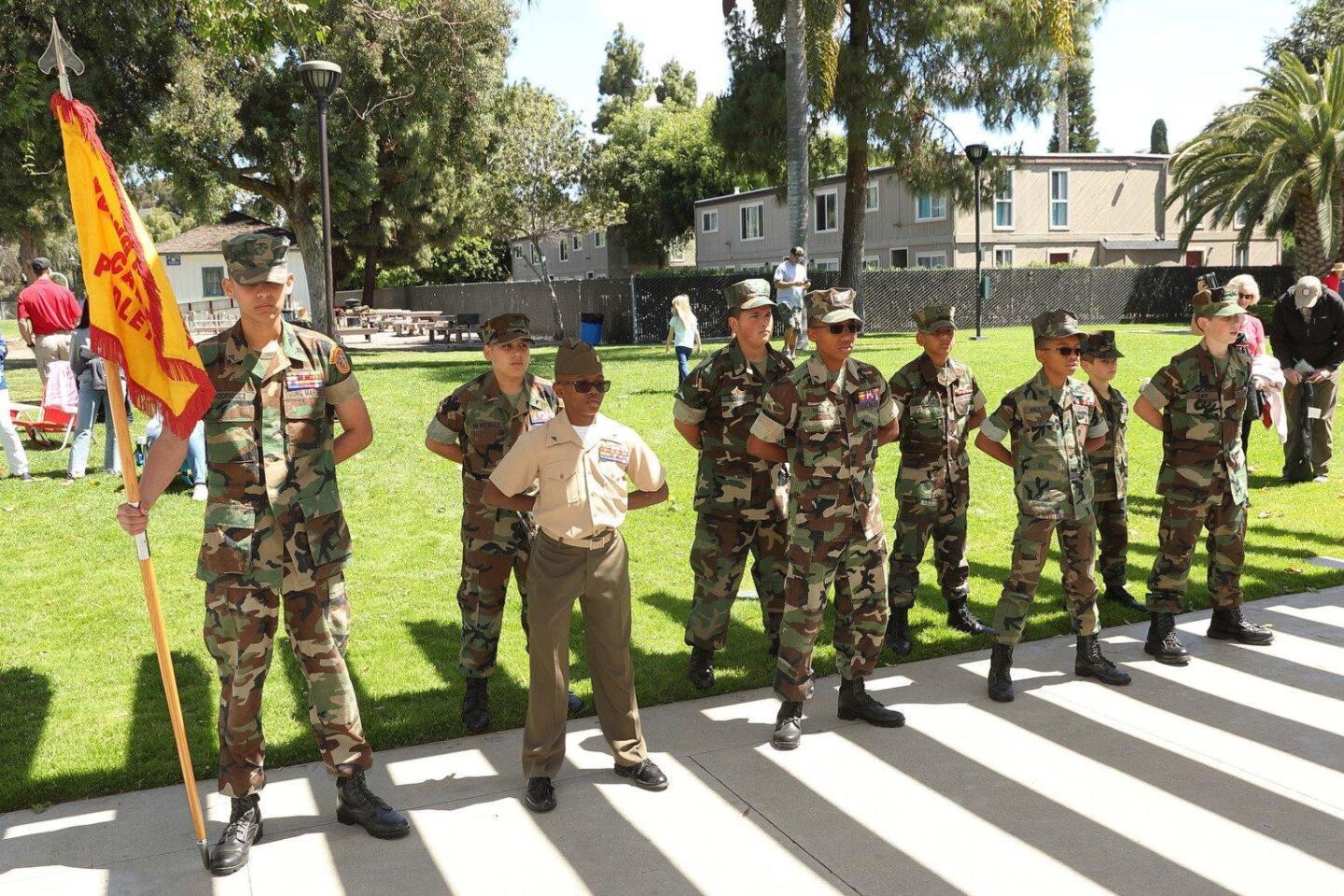 The Camp Pendleton Young Marines
(No Source)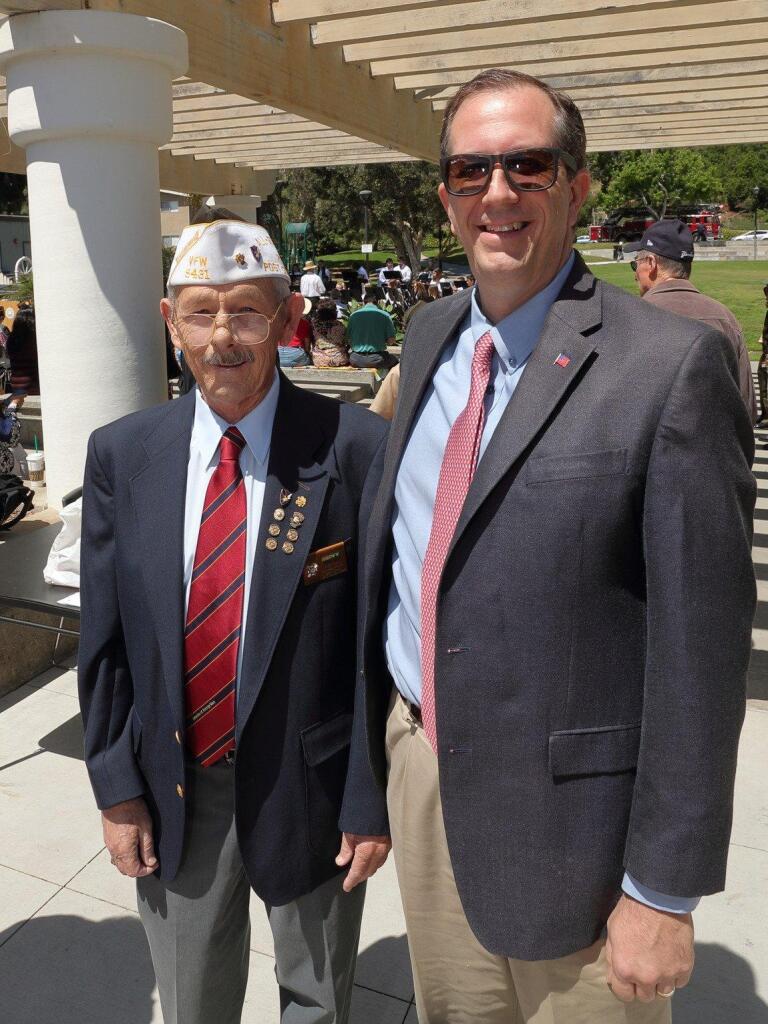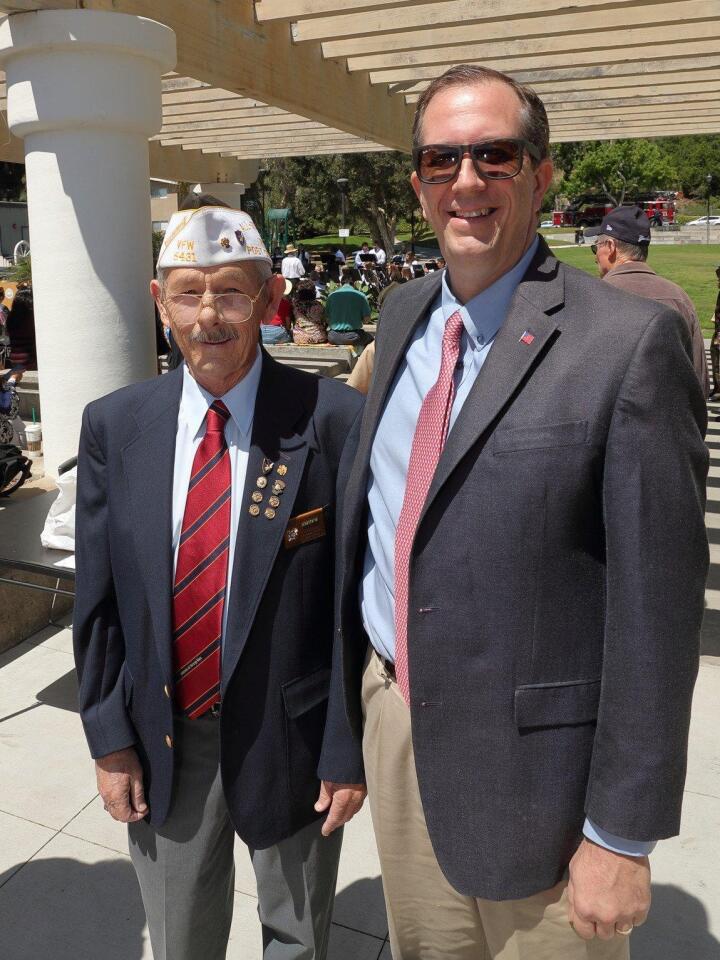 VFW Post Commander Randy Treadway with Solana Beach Mayor David Zito
(No Source)
Guest speaker CPO Terry Kuhs (USN Ret)
(No Source)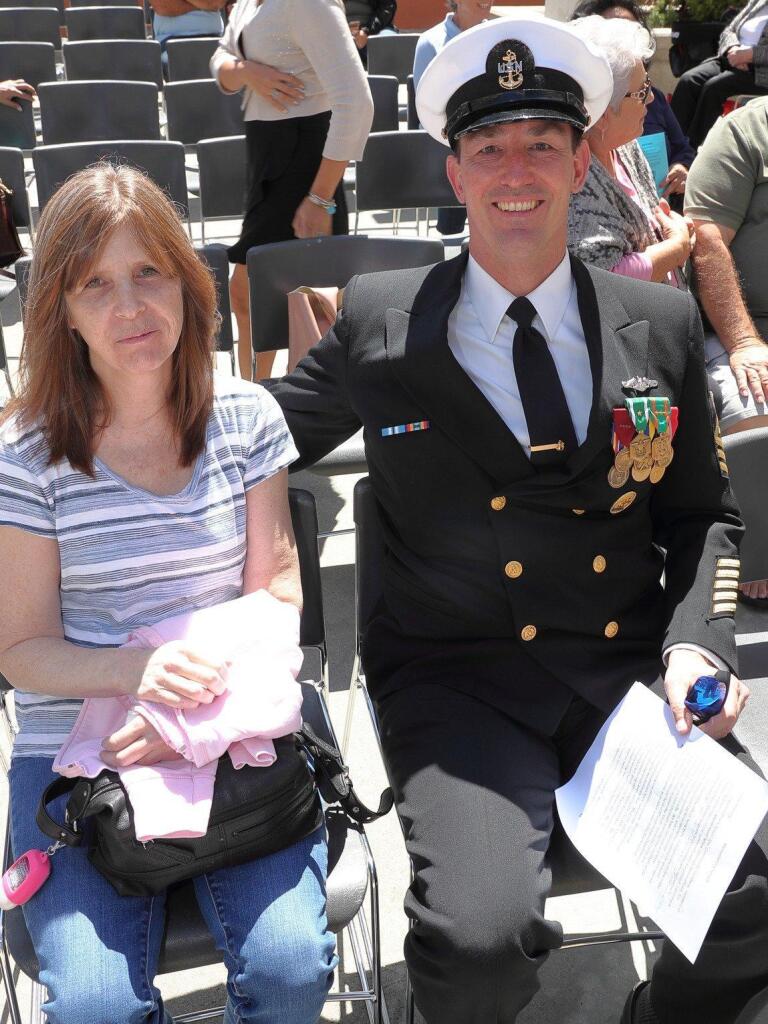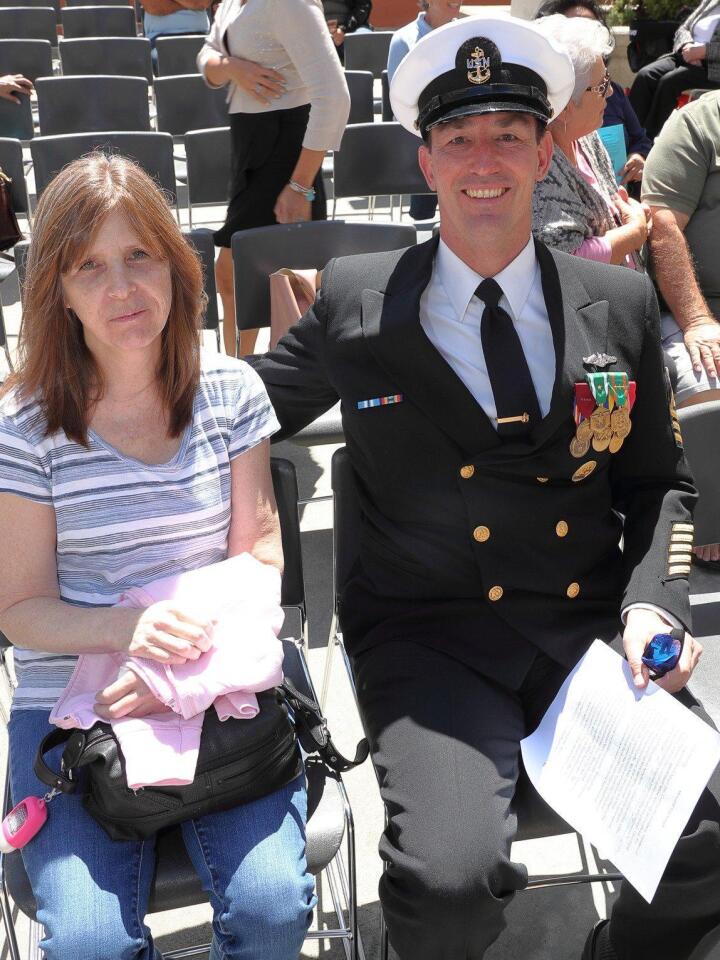 Valerie Kuhs and guest speaker CPO (USN Ret) Terry Kuhs
(No Source)
Charles and Adrian Briscoe
(No Source)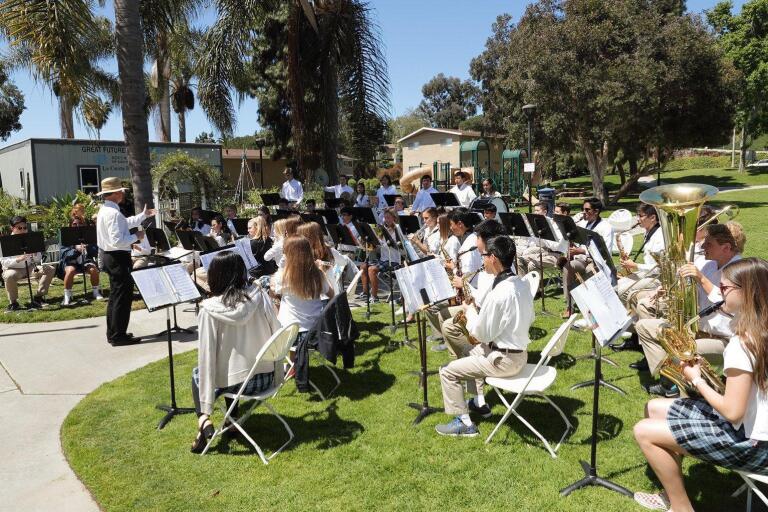 The Santa Fe Christian school band directed by David Hall
(No Source)
The Santa Fe Christian school band directed by David Hall
(No Source)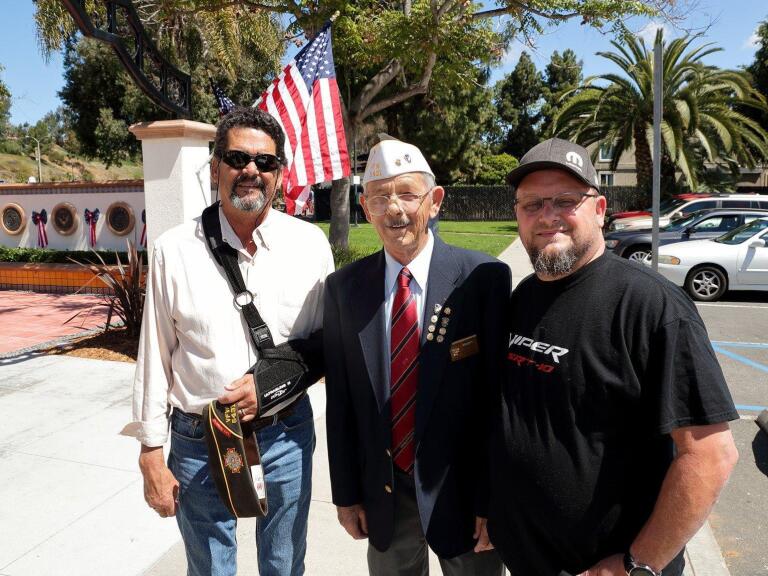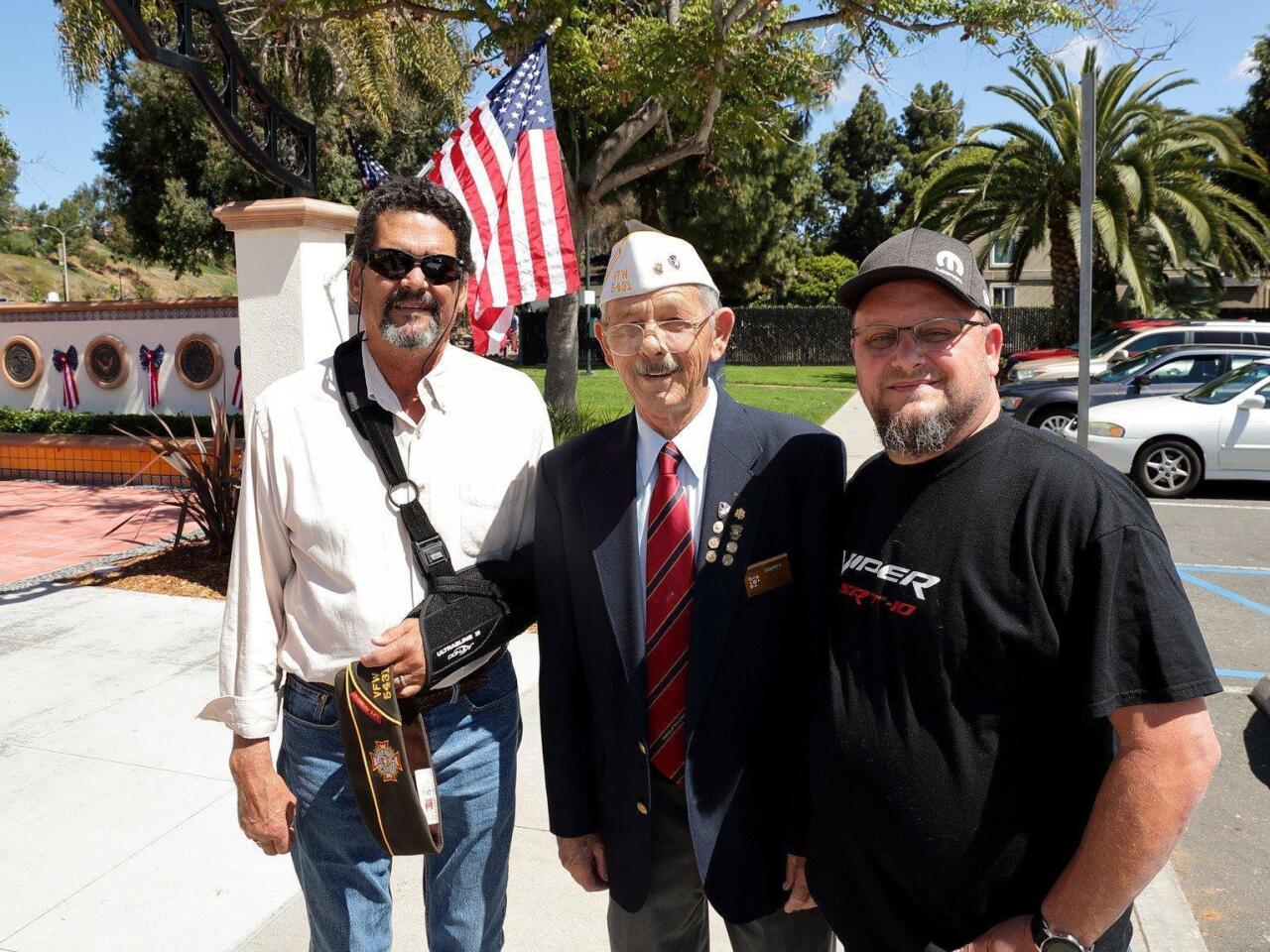 Stephen Grant, VFW Post Commander Randy Treadway, James Toy
(No Source)
George Townsend gives the invocation at the annual Memorial Day program at La Colonia Park in Solana Beach
(No Source)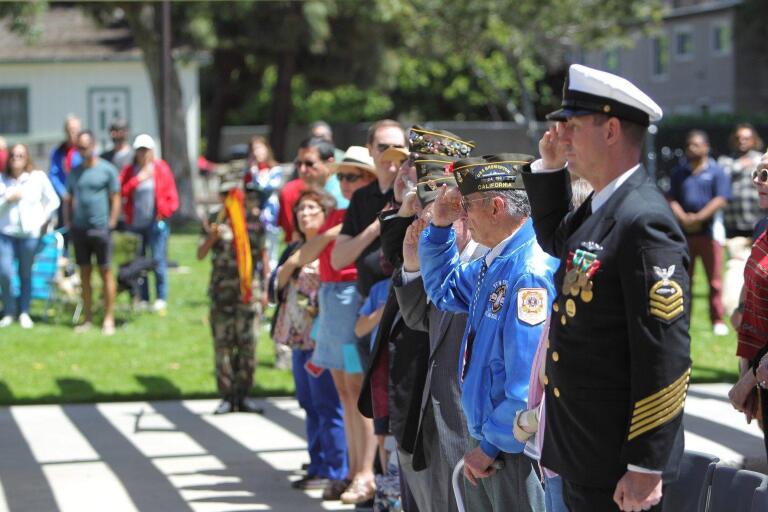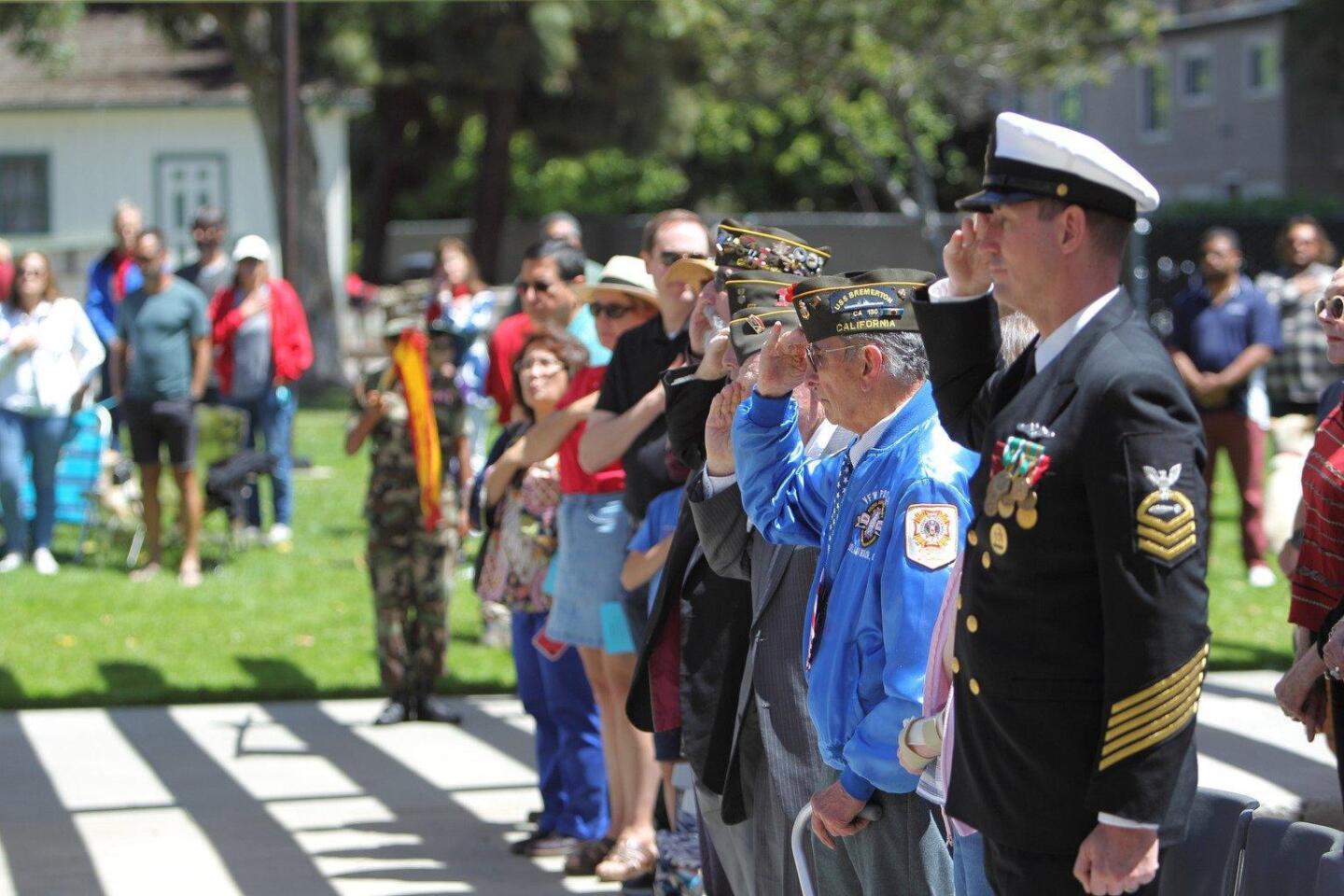 The annual Memorial Day program at La Colonia Park in Solana Beach
(No Source)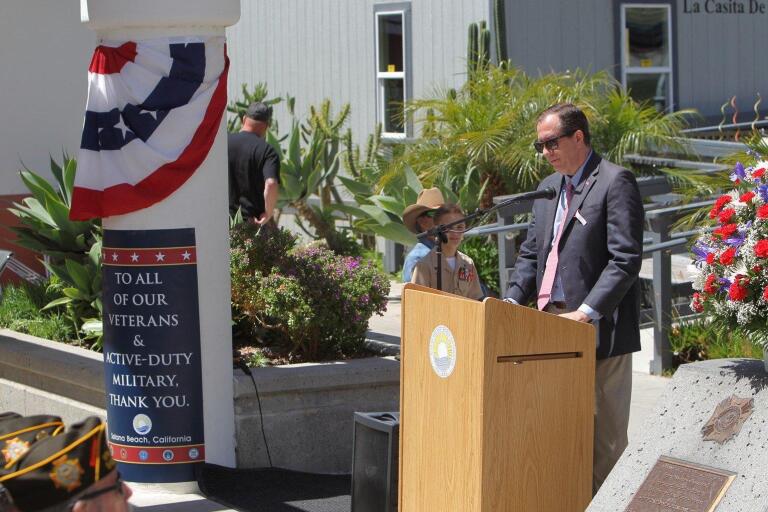 Solana Beach Mayor David Zito gives opening remarks at the annual Memorial Day program at La Colonia Park
(No Source)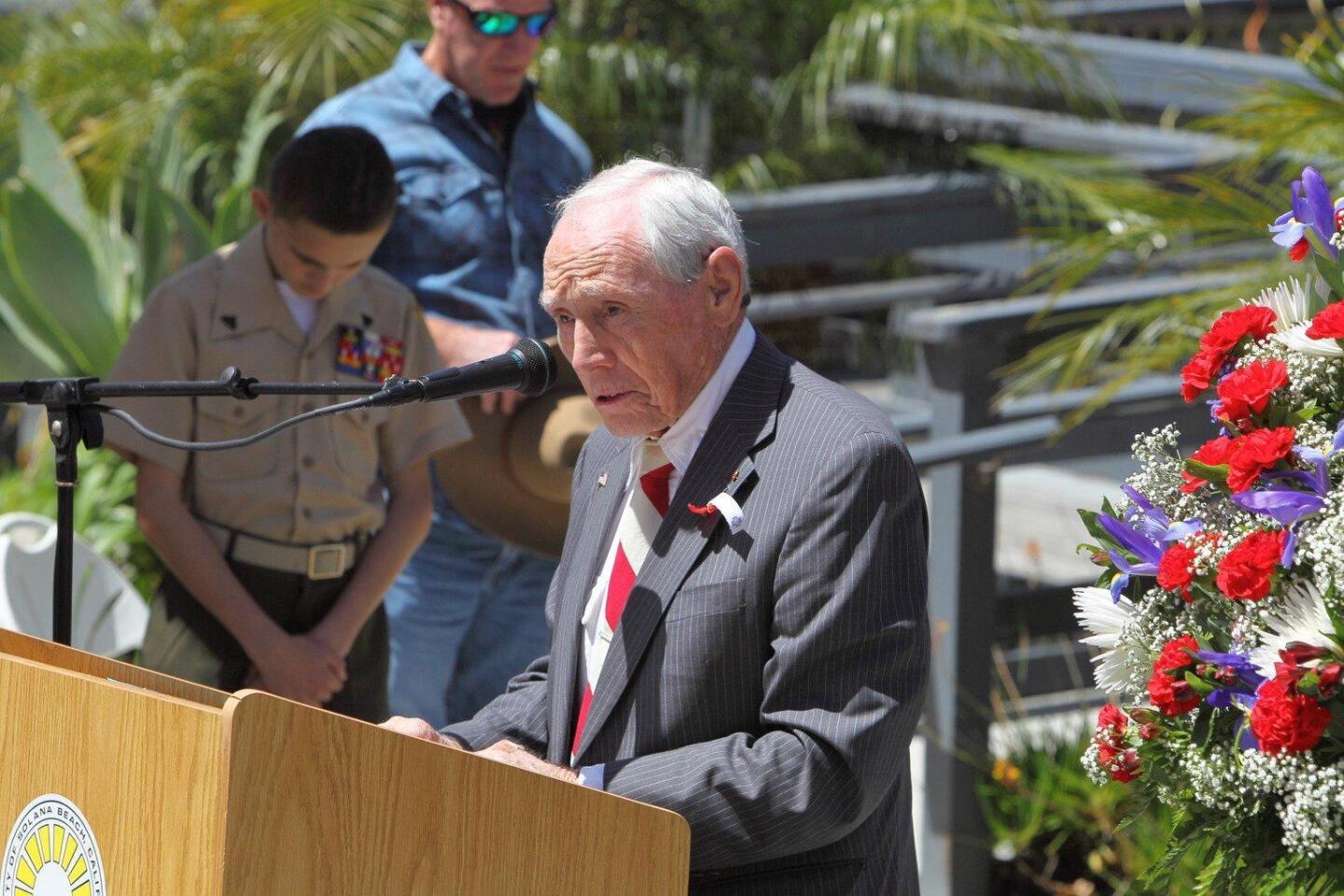 George Townsend gives the invocation at the annual Memorial Day program at La Colonia Park in Solana Beach
(No Source)
Solana Beach Mayor David Zito gives opening remarks at the annual Memorial Day program at La Colonia Park
(No Source)
The City of Solana Beach and Solana Beach Veterans of Foreign Wars (VFW) Post 5431 co-hosted a Memorial Day Ceremony May 27 at the La Colonia Park Veterans Honor Courtyard.
Camp Pendleton Young Marines served as the honor guard at the event. Terry Kuhs was the guest speaker, as well as Solana Beach Mayor David Zito and Randy Treadway, Post Commander for VFW Post 5431. The Santa Fe Christian School Band performed patriotic songs. A special "Feathers from Heaven" dove release was provided by Joe and Leslie Irwin. The Veteran's Memorial wall, which honors the service of all Solana Beach Veterans of Foreign Wars, was available for viewing.

---
Get the Del Mar Times in your inbox
Top stories from Carmel Valley, Del Mar and Solana Beach every Friday for free.
You may occasionally receive promotional content from the Del Mar Times.