'Woodstock Revisited' benefit for Casa de Amistad
"Woodstock" attendees
(McKenzie Images)
More "Woodstock" attendees
(McKenzie Images)
Susie Boardman, Arlene Evans, Jane Grushkin
(McKenzie Images)
Casa de Amistad Program Assistant Jasmine Nava, Program Coordinator Corey Ford, Parent Coordinator Catalina Beltran, Student Coordinator Linda Carter
(McKenzie Images)
Larry and Patty Marmon, Suzie and Ed Logan
(McKenzie Images)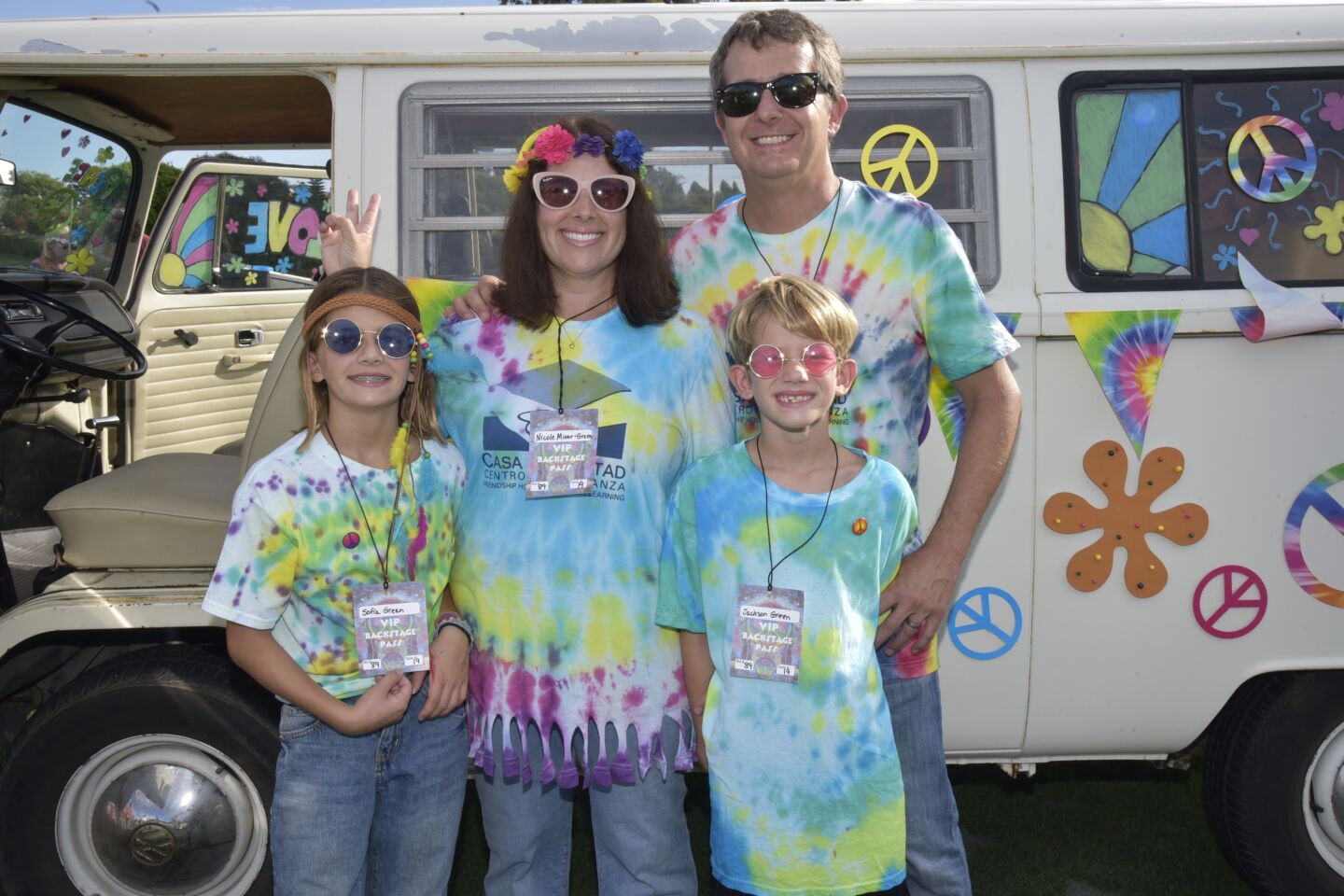 Casa de Amistad Executive Director Nicole Mione-Green and Peter Green, with Sofia and Jackson
(McKenzie Images)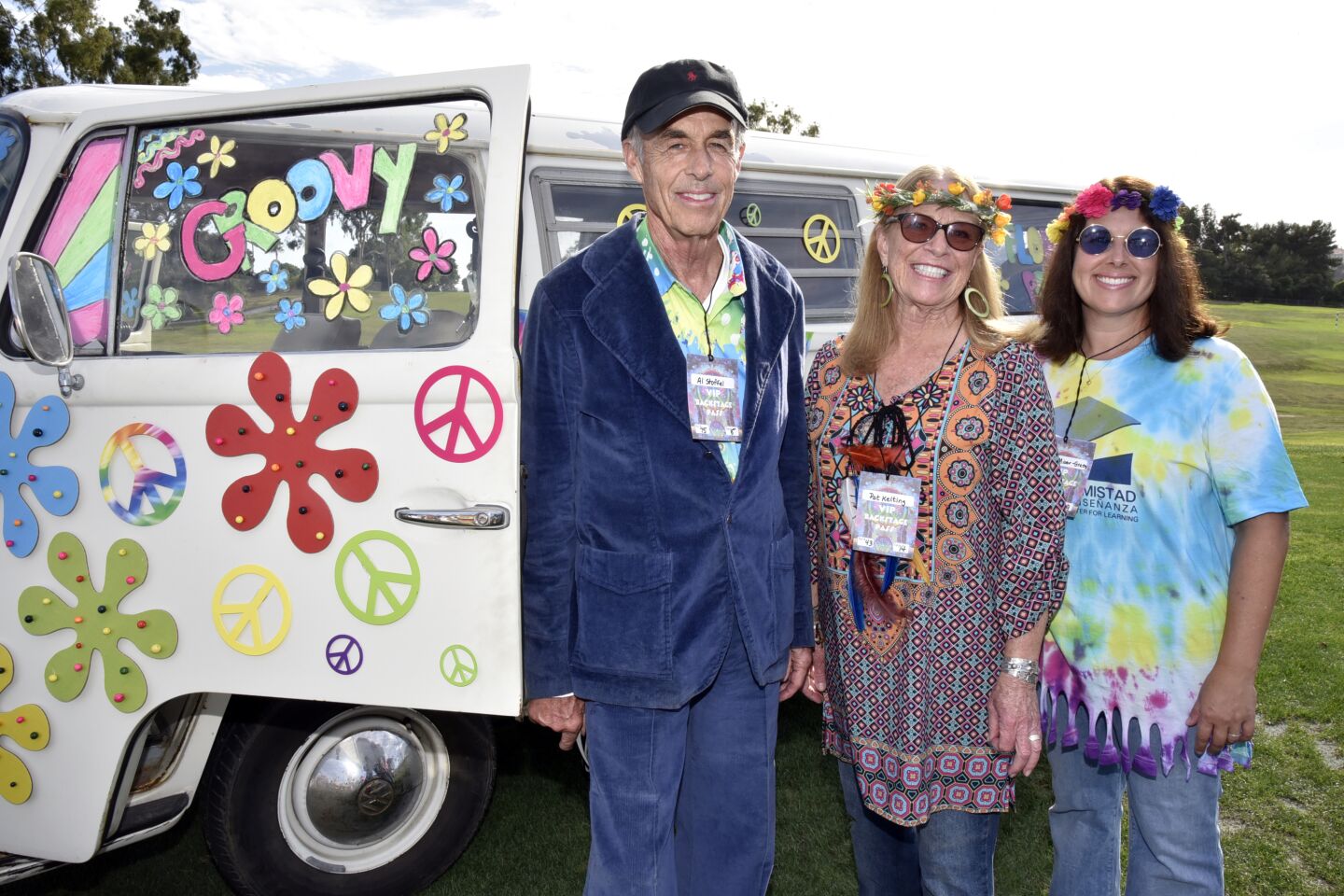 Event co –chairs Al Stoffel and Pat Kelting, Casa de Amistad Executive Director Nicole Mione-Green
(McKenzie Images)
Casa de Amistad Program Assistant Jasmine Nava, Program Coordinator Corey Ford, Parent Coordinator Catalina Beltran, Student Coordinator Linda Carter
(McKenzie Images)
Char and Andy Robbins
(McKenzie Images)
Paula Mandell, Sharon Sandorf
(McKenzie Images)
Ann Neumeister, Diane Miramontes
(McKenzie Images)
Donna Jones, Kathy Keller, Patty Kovacevich, Beverly Noonan
(McKenzie Images)
Dennis Costello, Nick Stoffel, Rich Leib
(McKenzie Images)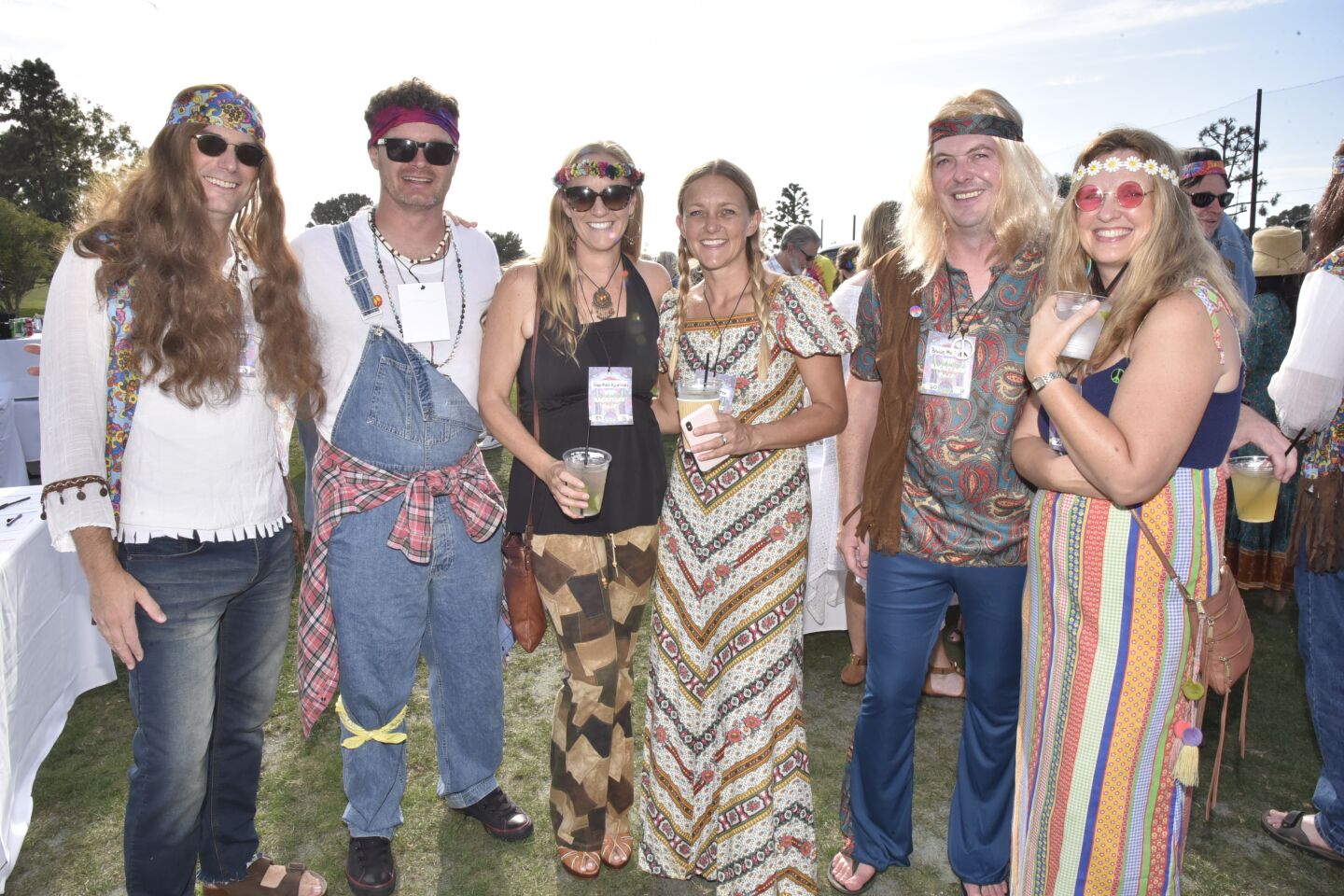 Andy O?Shaughnessy, Mark and Heather Kowieski, Caitlin Carter, Blaise and Kerily McEvoy
(McKenzie Images)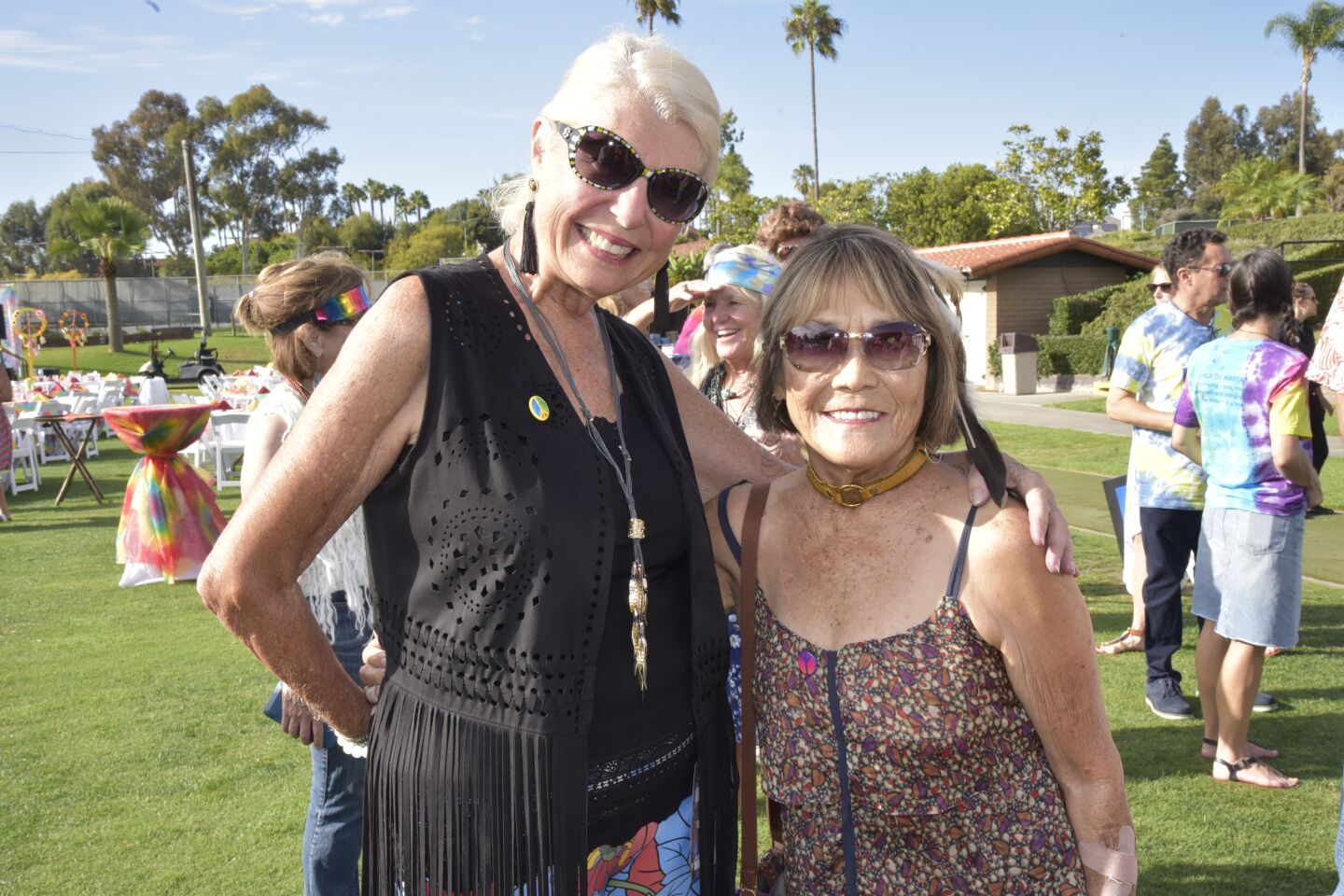 Jill Theno, Janie Tahara
(McKenzie Images)
Sharon Nagy, Luci and Tim Serlet, Michael Forbes, Art Jones
(McKenzie Images)
Judi and Jon Schmauss
(McKenzie Images)
Lifetime Rockers truly rocked the attendees
(McKenzie Images)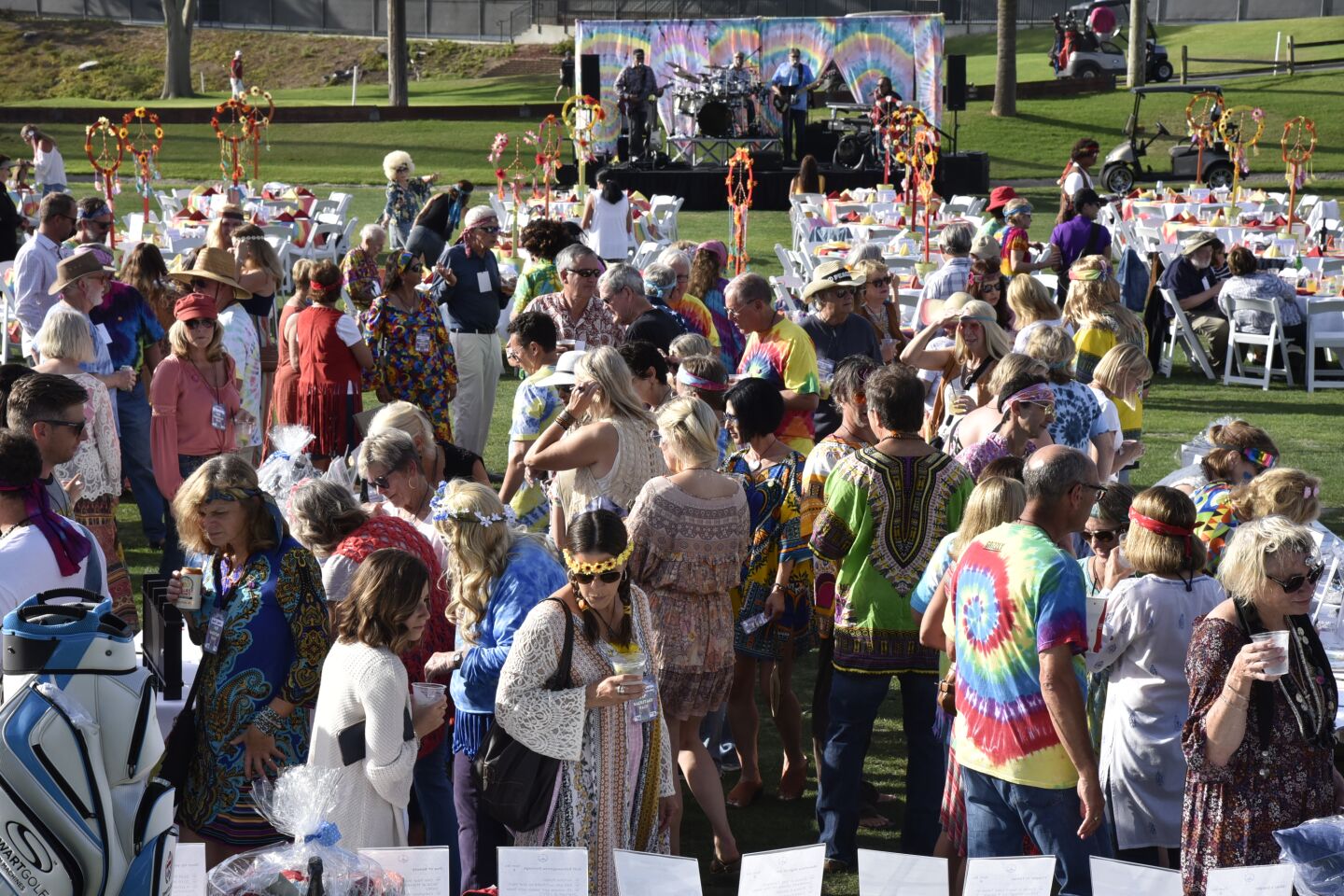 ?Woodstock? took place at the Lomas Santa Fe Club
(McKenzie Images)
Members of Lomas Santa Fe Country Club in Solana Beach hosted "Woodstock Revisited," a charity event at the club on Sept. 22 to benefit Casa de Amistad, a 501 c3 nonprofit organization dedicated to educational enrichment and tutoring for underserved children in the North County coastal community.
The evening's theme was the 50th Anniversary of Woodstock and the event featured live music, buffet dinner, a silent auction, a VW bus photo opportunity and more. For more information on Casa de Amistad, visit casadeamistad.org.
Photos by McKenzie Images
Get the Del Mar Times in your inbox
Top stories from Carmel Valley, Del Mar and Solana Beach every Friday for free.
You may occasionally receive promotional content from the Del Mar Times.