Carmel Creek Dads, Dunks and Donuts
Dan Weinlick scoots between the defenders
(Jon Clark)
Dads vs kids basketball game
(Jon Clark)
Bojan Galin goes up for a score
(Jon Clark)
Dads vs kids basketball game
(Jon Clark)
Paxton Szymanowski
(Jon Clark)
Bojan Galin picks up a rebound
(Jon Clark)
Dads vs kids basketball game
(Jon Clark)
Ken Mackey goes for the basket
(Jon Clark)
Dads vs kids basketball game
(Jon Clark)
Joy Szymanowski
(Jon Clark)
Dan Weinlick scoots between the defenders
(Jon Clark)
Dan Weinlick goes up for the score
(Jon Clark)
Dads vs kids basketball game
(Jon Clark)
Ken Mackey dribbles past the defenders
(Jon Clark)
Dan Weinlick goes up for the score
(Jon Clark)
Gracelyn and Chris Cook
(Jon Clark)
Jonathan and Paxton Szymanowski, Daniel Beridne, Andrew Weinlick
(Jon Clark)
Michele and Julia Berionne
(Jon Clark)
Sei and Ken Mackey
(Jon Clark)
Bert Macy gets the rebound
(Jon Clark)
Hailey, Jeff, Abby, and Kaitlyn Laberge
(Jon Clark)
Bert Macy, Sarah Doyle
(Jon Clark)
Wes and Tommy Ogburn
(Jon Clark)
Sean and Alicia McGrogan
(Jon Clark)
Hailey, Jeff, Abby, and Kaitlyn Laberge
(Jon Clark)
Katie Cook, Bryan and Lauren Klekota
(Jon Clark)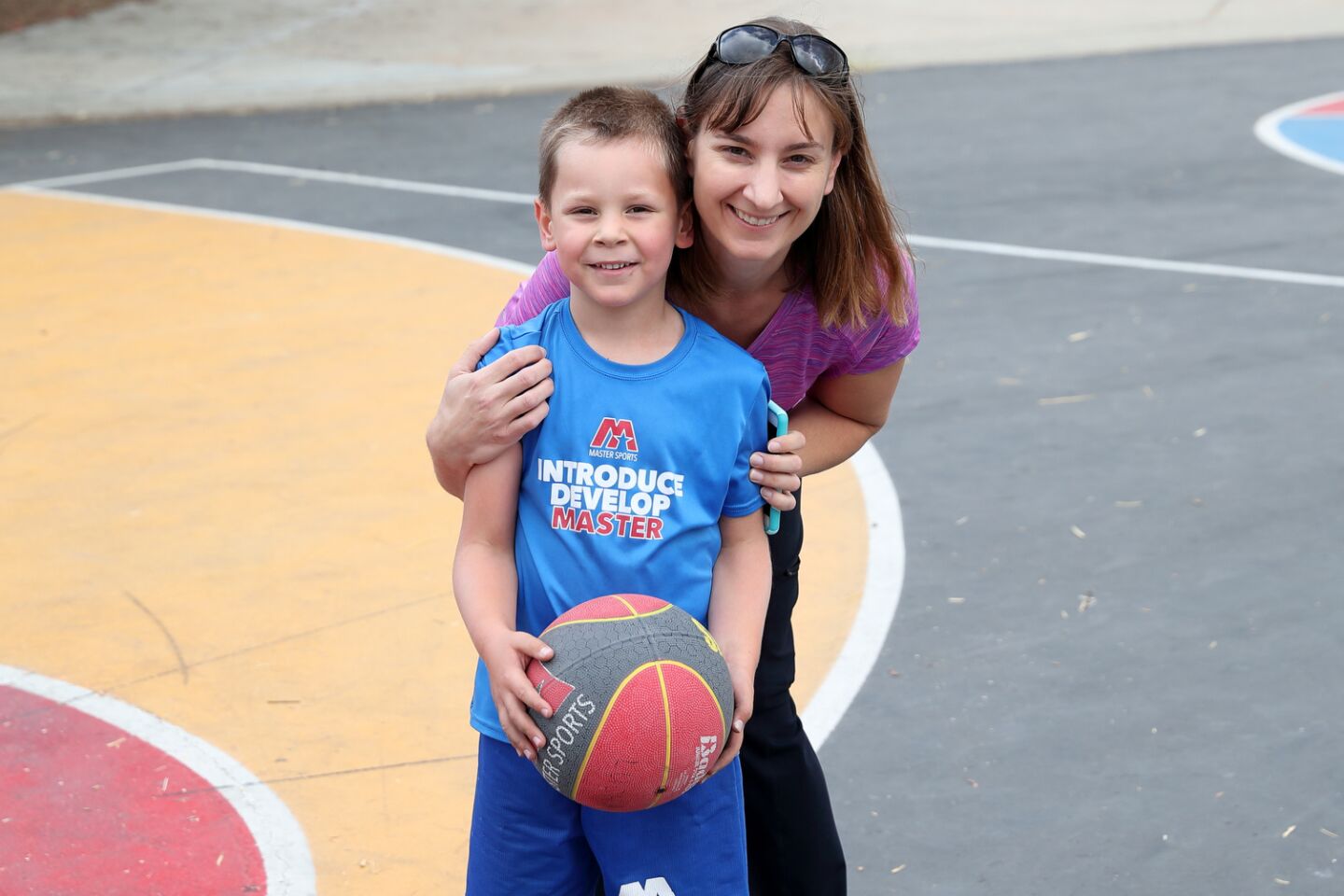 Bryce and Jessica Rickert
(Jon Clark)
Carmel Creek Elementary School families enjoyed a fun-filled morning of great food and basketball Oct. 27 at the "Dads, Dunks and Donuts" event held Oct. 27 at the back of the school.
Photos by Jon Clark Online: delmartimes.net

Get the Del Mar Times in your inbox
Top stories from Carmel Valley, Del Mar and Solana Beach every Friday for free.
You may occasionally receive promotional content from the Del Mar Times.