Cultural Heights Family Night
David Odenwalder, Wen Hsin Lee
(Jon Clark)
Michelle and Eleanor McGraw
(Jon Clark)
Sarah and Sadie Hunt
(Jon Clark)
Maria Pelucio, Brooke Manetti, Nicoletta Mazis
(Jon Clark)
Janice, Colin, and Ava Walshok
(Jon Clark)
David Odenwalder performs an Italian dance
(Jon Clark)
Wylie, David, and Eva Schmitz with Kellen Gawle (center front)
(Jon Clark)
Matt and Nate Ziskin
(Jon Clark)
Linnea Klas with Viviane, Robert, Linnea, and Sandra Rickert
(Jon Clark)
Linnea Klas with Viviane, Robert, Linnea, and Sandra Rickert
(Jon Clark)
Mollie Weitz, Anne Chao
(Jon Clark)
Michelle and Eleanor McGraw
(Jon Clark)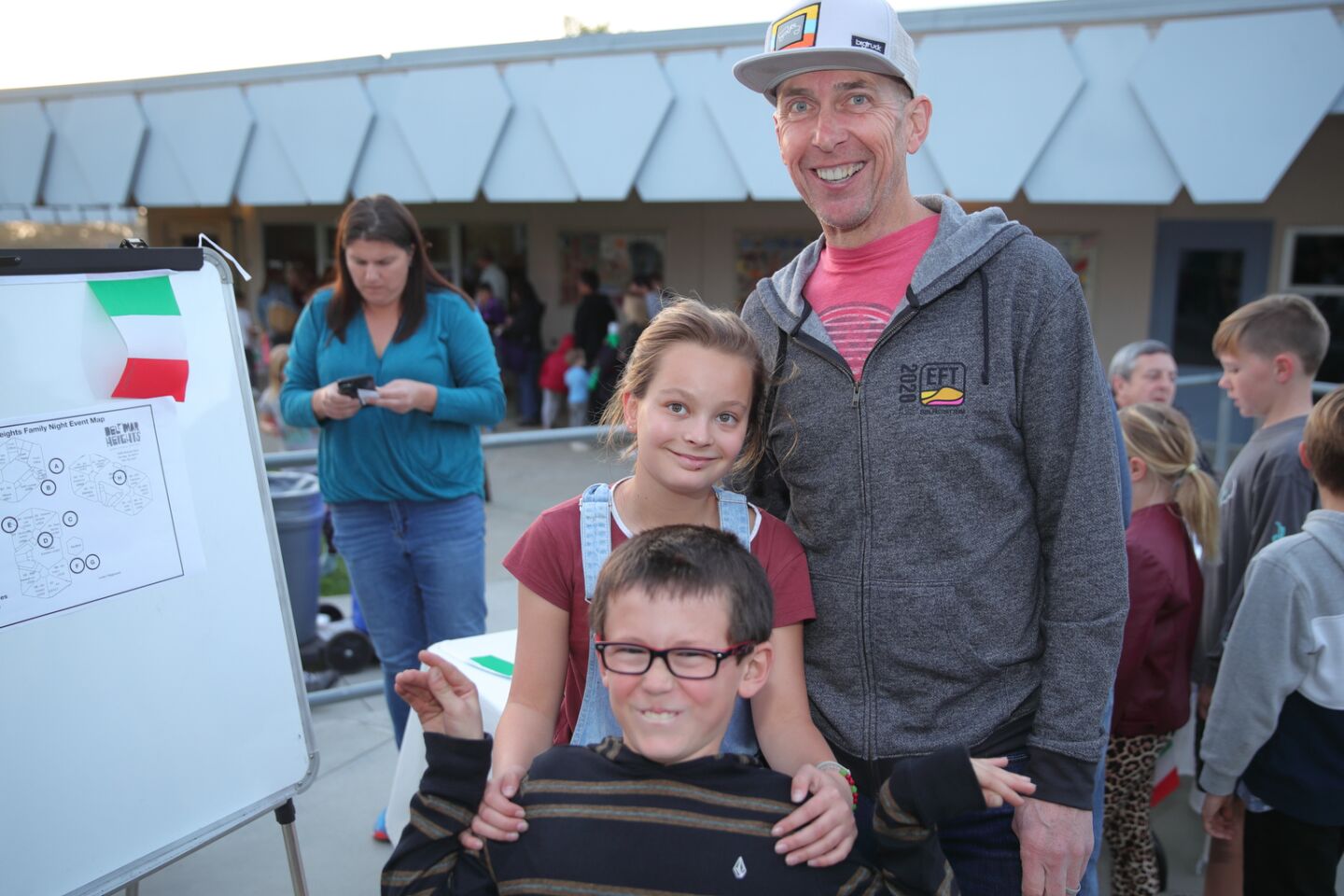 Enzo and Ava Countouriotis, Jeff Southerton
(Jon Clark)
Mehran Sorourian, Artin Mazloom
(Jon Clark)
Mark and Sam Feldman
(Jon Clark)
Lukas, Lorene, and Nikolas Kutt
(Jon Clark)
Del Mar Heights Elementary School PTA presented Cultural Heights Family Night Jan. 30. The PTA sponsors the Cultural Heights program at the school, an initiative to increase respect, awareness and enjoyment of the world's many cultures.
Each year the event focuses on a new culture represented at the school, and this year's focus was on Italy. In previous years, the cultures celebrated have included Korea, Mexico, India, and the Chamorro people.
The event features music, activities, food, entertainment and more.
Photos by Jon Clark Online: delmartimes.net

---
Get the Del Mar Times in your inbox
Top stories from Carmel Valley, Del Mar and Solana Beach every Friday for free.
You may occasionally receive promotional content from the Del Mar Times.