North Pole by the Sea
The Kimbrough family
(Jon Clark)
The Sims family
(Jon Clark)
The Yates family
(Jon Clark)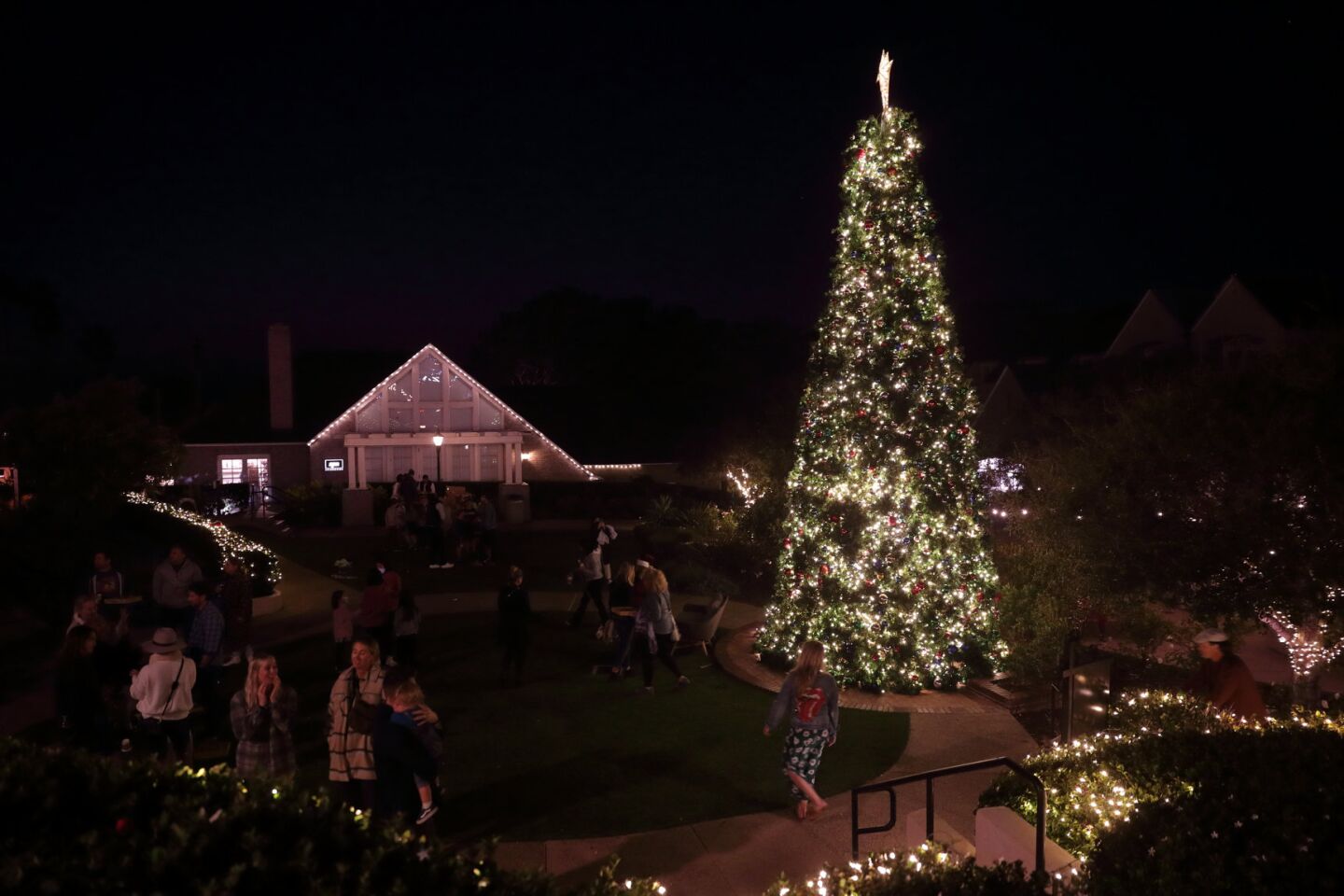 The 2021 Christmas tree at the Jim Watkins Amphitheater in Del Mar
(Jon Clark)
Sophie and Vanessa Souza visit with Santa
(Jon Clark)
Santa and Mrs. Claus at the tree lighting in Del Mar
(Jon Clark)
Aryan and Tej Tulsi visit with Santa
(Jon Clark)
Michael and Tommaso Riccio
(Jon Clark)
The Scott family
(Jon Clark)
Raquel, Josh and Jay Kamrath, Terrie Boley
(Jon Clark)
Kevin and Bodie Nolen visit with Santa
(Jon Clark)
Naomi and Ava Yurick
(Jon Clark)
The Ribeiro family
(Jon Clark)
The Scott family
(Jon Clark)
Mason Dean, Mike Del Vecchio, Connor Dean
(Jon Clark)
The Tulsi family
(Jon Clark)
The Rubin and Batter and Nolen families
(Jon Clark)
Naomi and Ava Yurick
(Jon Clark)
The Kimbrough family
(Jon Clark)
Diane Del Vecchio, Mason Dean, Mike Del Vecchio, Connor Dean
(Jon Clark)
Ripley Scott visits with Santa
(Jon Clark)
Michael and Tommaso Riccio
(Jon Clark)
The Mistretta family
(Jon Clark)
The Sims family
(Jon Clark)
The Rubin and Batter and Nolen families
(Jon Clark)
Raquel, Josh and Jay Kamrath, Terrie Boley
(Jon Clark)
Ryan, Mason, Christine, and Connor Dean
(Jon Clark)
Families gather in Del Mar before the tree lighting
(Jon Clark)
Family-friendly festivities were held Dec. 5 throughout the Del Mar Village "North Pole Loop," including letters to Santa, story time at Sandcastle Tales, holiday music, and more. A tree lighting event with hot chocolate for kids and a special appearance by Santa took place in the Jim Watkins Amphitheater at L'Auberge. Visit visitdelmarvillage.com. See more photos online at delmartimes.net.
Photos by Jon Clark
Get the Del Mar Times in your inbox
Top stories from Carmel Valley, Del Mar and Solana Beach every Friday for free.
You may occasionally receive promotional content from the Del Mar Times.