American Heart Association holds 'Go Red for Women Luncheon'
Survivor Fashion Show models on the runway
(Vincent Andrunas)
AHA board members: Linda Niggli, Dr. Robert Stein, Debbie Day, Ramon Hernandez
(Vincent Andrunas)
Survivor Fashion Show models on the runway
(Vincent Andrunas)
Bodie Campagna, Debbie Turner, Daran Grimm, Cheryl Mitchell
(Vincent Andrunas)
Amir Moftakhar, Dana Golan, Caroline Winn, Michael Niggli
(Vincent Andrunas)
Survivor Fashion Show models on the runway
(Vincent Andrunas)
Alexa Tralla, (Women of Impact nominee), David Zumaya (AHA board member), Linda Niggli (AHA Circle of Red chair; AHA board member), Andrea Nicolas (AHA Circle of Red member)
(Vincent Andrunas)
Beth Bowman, Joyce Gattas, Vicki Zeiger, Nancy Spector
(Vincent Andrunas)
Ilisa Juried (event passion speaker), Juli Moran (event chair), Heather Myers (event emcee, from CBS 8)
(Vincent Andrunas)
Survivor Fashion Show models on the runway
(Vincent Andrunas)
Judy Corrente, Jessica Brown, Barbara Merkley, Tina Howe, Cristina Bondoc, Deborah Moore, Debra Rosen
(Vincent Andrunas)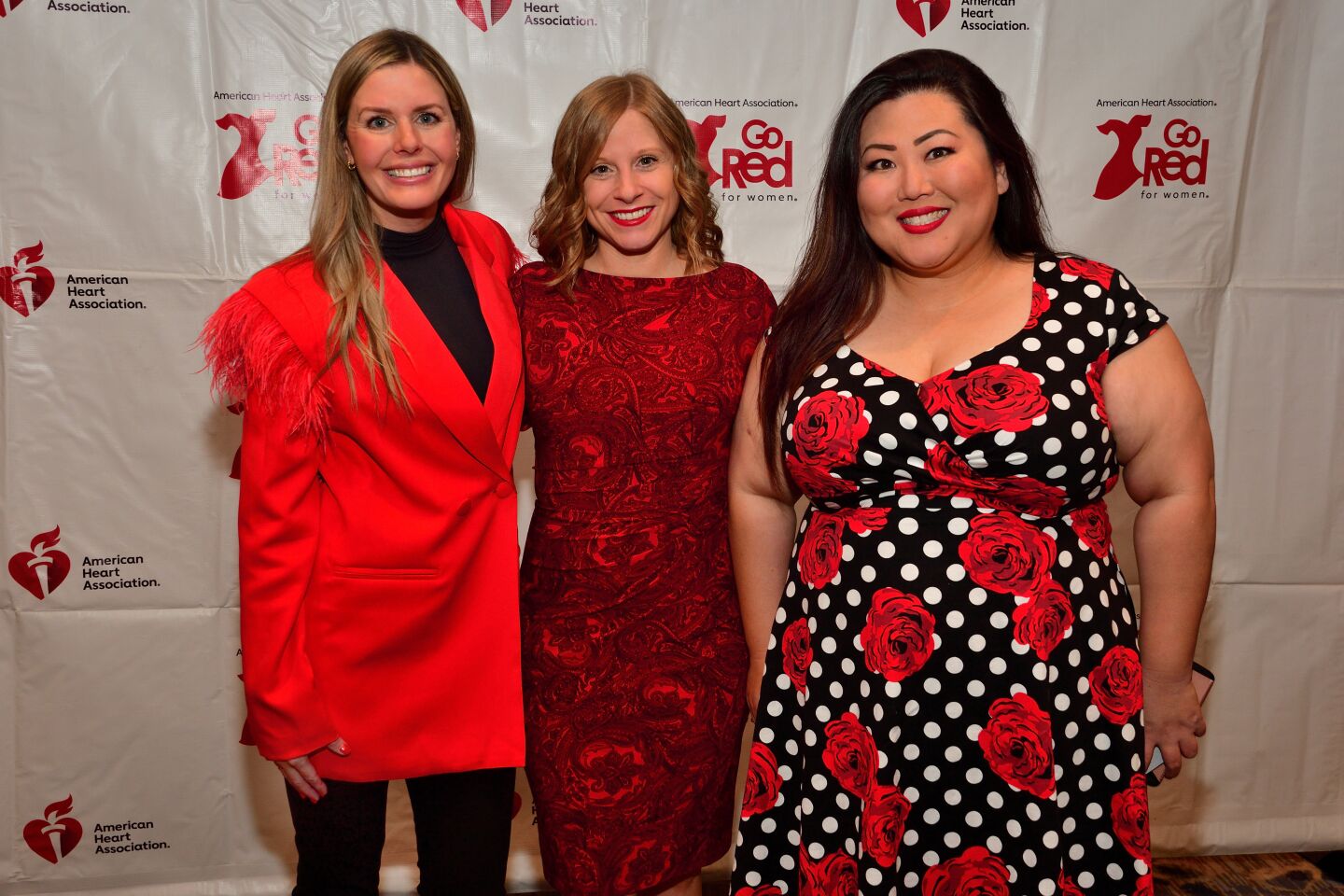 Shannon MacAdam, Shana Contreiras, Esther Ahn
(Vincent Andrunas)
Robin Nordhoff, Jeanne Jones, Reena Horowitz
(Vincent Andrunas)
Survivor Fashion Show models on the runway
(Vincent Andrunas)
Survivor Fashion Show models on the runway
(Vincent Andrunas)
Survivor Fashion Show models on the runway
(Vincent Andrunas)
Mary Bradstreet, Rodger Dougherty, Mary Jo Rice, Laurie McGrath
(Vincent Andrunas)
Cindy Goodman, Bill Lopez, Jessica Wheeler, Bonnie Hayden
(Vincent Andrunas)
Survivor Fashion Show models on the runway
(Vincent Andrunas)
Survivor Fashion Show models on the runway
(Vincent Andrunas)
Survivor Fashion Show models on the runway
(Vincent Andrunas)
Survivor Fashion Show models on the runway
(Vincent Andrunas)
Survivor Fashion Show models on the runway
(Vincent Andrunas)
Survivor Fashion Show models on the runway
(Vincent Andrunas)
Survivor Fashion Show models on the runway
(Vincent Andrunas)
Quyen Daohaddock, Bethany De Stefano, Cathy Gonzales, Cath Bovenizer, Melody Stutzman
(Vincent Andrunas)
Shannon MacAdam, Carrie Vilaplana, Nicole Hammons, Jessica Kelley, Diana Yakshimamedova
(Vincent Andrunas)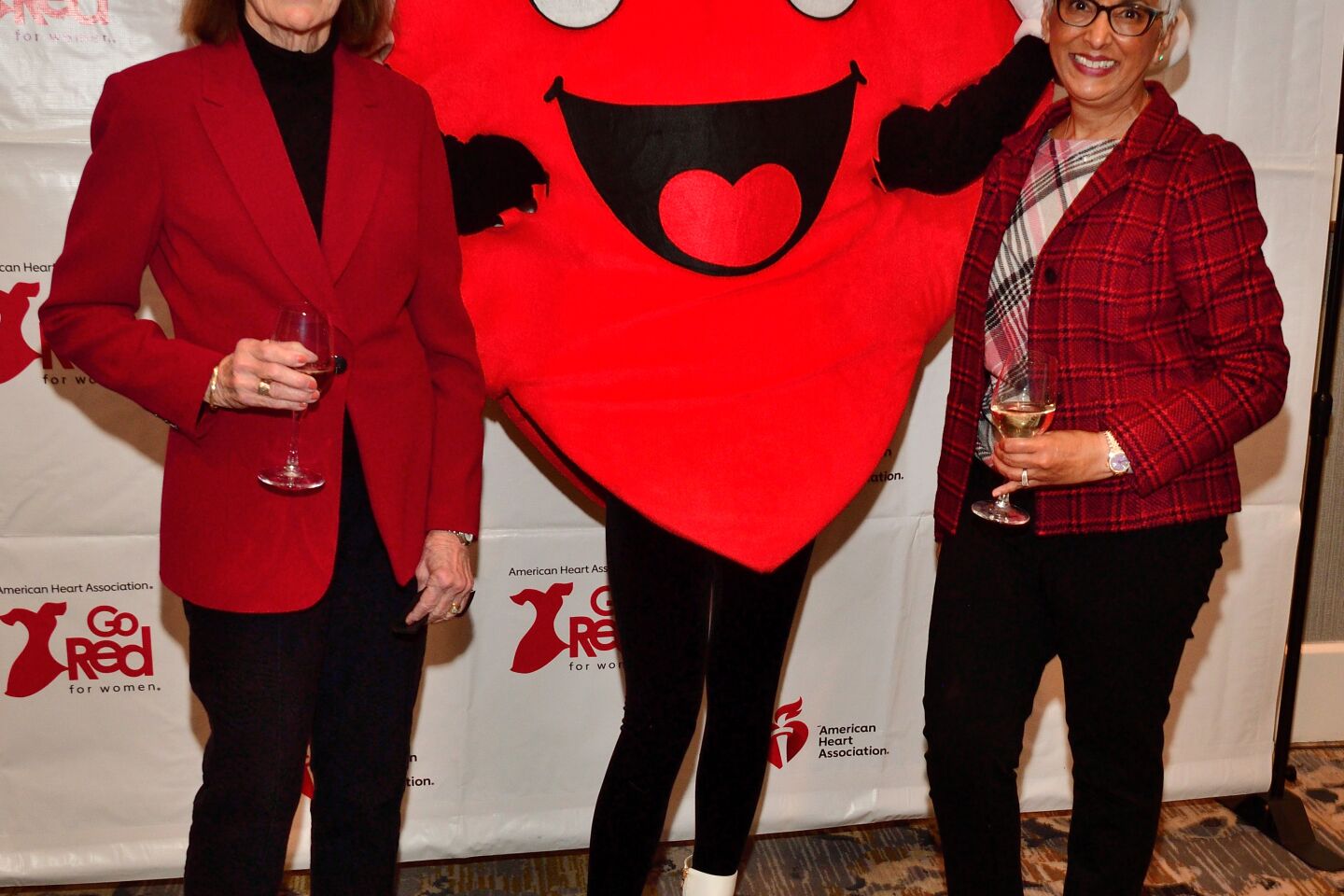 Lori DeMaria, "Ticker," Hema Lall
(Vincent Andrunas)
Mollie Pramenko, Brooke Cunningham, Jill Mullen, Brie Hawkins, Megan Lieberman, Samantha Hartung (the ladies in black are SDSU cheerleaders)
(Vincent Andrunas)
Survivor Fashion Show models on the runway
(Vincent Andrunas)
Survivor Fashion Show models on the runway
(Vincent Andrunas)
Survivor Fashion Show models on the runway
(Vincent Andrunas)
Survivor Fashion Show models on the runway
(Vincent Andrunas)
Joyce Gattas, Sandy Redman, Karin Winner, Debbie Turner
(Vincent Andrunas)
Survivor Fashion Show models on the runway
(Vincent Andrunas)
Survivor Fashion Show models on the runway
(Vincent Andrunas)
The American Heart Association held its Go Red for Women Luncheon, "STEM Goes Red," at the US Grant Hotel Feb. 24. The event included a luncheon, health expo, program, and survivor fashion show. The American Heart Association's "signature women's initiative, Go Red for Women, is a comprehensive platform designed to increase women's heart health awareness and serve as a catalyst for change to improve the lives of women globally," according to its website. Visit www.goredforwomen.org for more information.
Photos by Vincent Andrunas
Get the Del Mar Times in your inbox
Top stories from Carmel Valley, Del Mar and Solana Beach every Friday for free.
You may occasionally receive promotional content from the Del Mar Times.