Torrey Hills Family International Night
Alexia Marquez Soto, Jaxon Soto, Joacir Soto at the Puerto Rico booth
(jon clark)
Kashvi Ventrapragada (right front) with her family at Torrey Hills Family International Night
(jon clark)
Shira Shasho, Zohar Cohen (event coordinator), and Gilad Cohen at the Israel booth
(jon clark)
Shruti and Shriya Khandekar
(jon clark)
Miguel and Caroline Varejao at the Brazil booth
(jon clark)
Presenting a Taste of India: Pavana Nabella, Baisakhi Biswah, Swapna Khatu, Sagar Hatkar
(jon clark)
Nuria Mestres and Julia Nogue at the Catalan (Spain) booth
(jon clark)
Venkata and Karthik Uppuluri
(jon clark)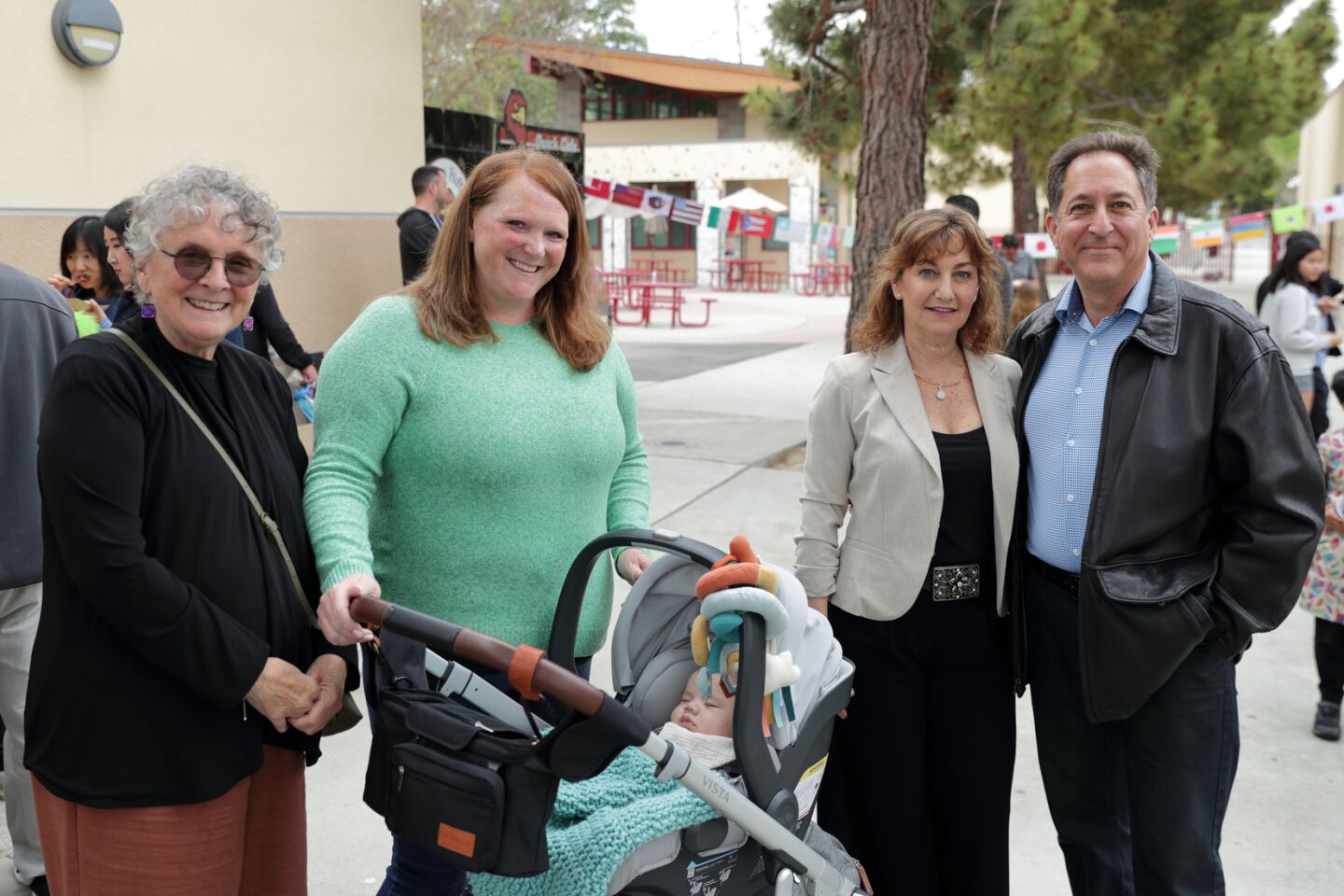 Joani Mountain, principal Abby Domingo with her new baby Myles, Tina and Alan Kholos (DMUSD board member)
(jon clark)
The Khandelwal family at the India booth
(jon clark)
The Khandelwal family at the India booth
(jon clark)
Farzaneh, Aram, Salma, and Tara at the Iran booth
(jon clark)
Nancy Wen, Lixian Chen, Mo Yi
(jon clark)
Mo Yi, Maggie Sun, Lixian Chen
Caroline, Mindy (PTA president), and Ben Lewis
Kristine Choi, Jenny Hwang, and Sinae Kwon at the Korea booth
(jon clark)
Shira Shasho, Zohar Cohen (event coordinator), and Gilad Cohen at the Israel booth
(jon clark)
Pragnya Pattanaik paints henna art on Narita Takuma's hand
(jon clark)
Todd LeMoine, Mia Studer, Kayla and Alexa LeMoine
At the henna station, Lavanya Malla paints henna art on Danielle Shasho's hand
Nancy Wen, Lixian Chen, Mo Yi
Kristine Choi (left) with her family at Torrey Hills Family International Night
Yunmi Kim and Hwaijin Lee at the Korea booth
Neville and Serafina Jaramillo with their parents at the Torrey Hills Family International Night
Each student received a passport for recording each country booth that they visited
At the henna station, Lavanya Malla paints henna art on Danielle Shasho's hand
Todd LeMoine, Mia Studer, Kayla and Alexa LeMoine
Kashvi Ventrapragada (right front) with her family at Torrey Hills Family International Night
Torrey Hills families gathered May 20 at the PTA-sponsored Torrey Hills Family International Night to celebrate and learn more about a variety of cultures. The event included tables representing a family's culture with food, music, art and more. The evening also featured cultural performances.
Photos by Jon Clark

Get the Del Mar Times in your inbox
Top stories from Carmel Valley, Del Mar and Solana Beach every Friday for free.
You may occasionally receive promotional content from the Del Mar Times.