Community service continues from students at Santa Fe Christian Schools
Santa Fe Christian Schools seventh grader Reid Emoto-Garay is making waves as an active member of the City of San Marcos Youth Commission, according to a news release. Elected as a commissioner in the summer of 2022, Reid has been an instrumental figure in organizing and volunteering at community events for the youth commission.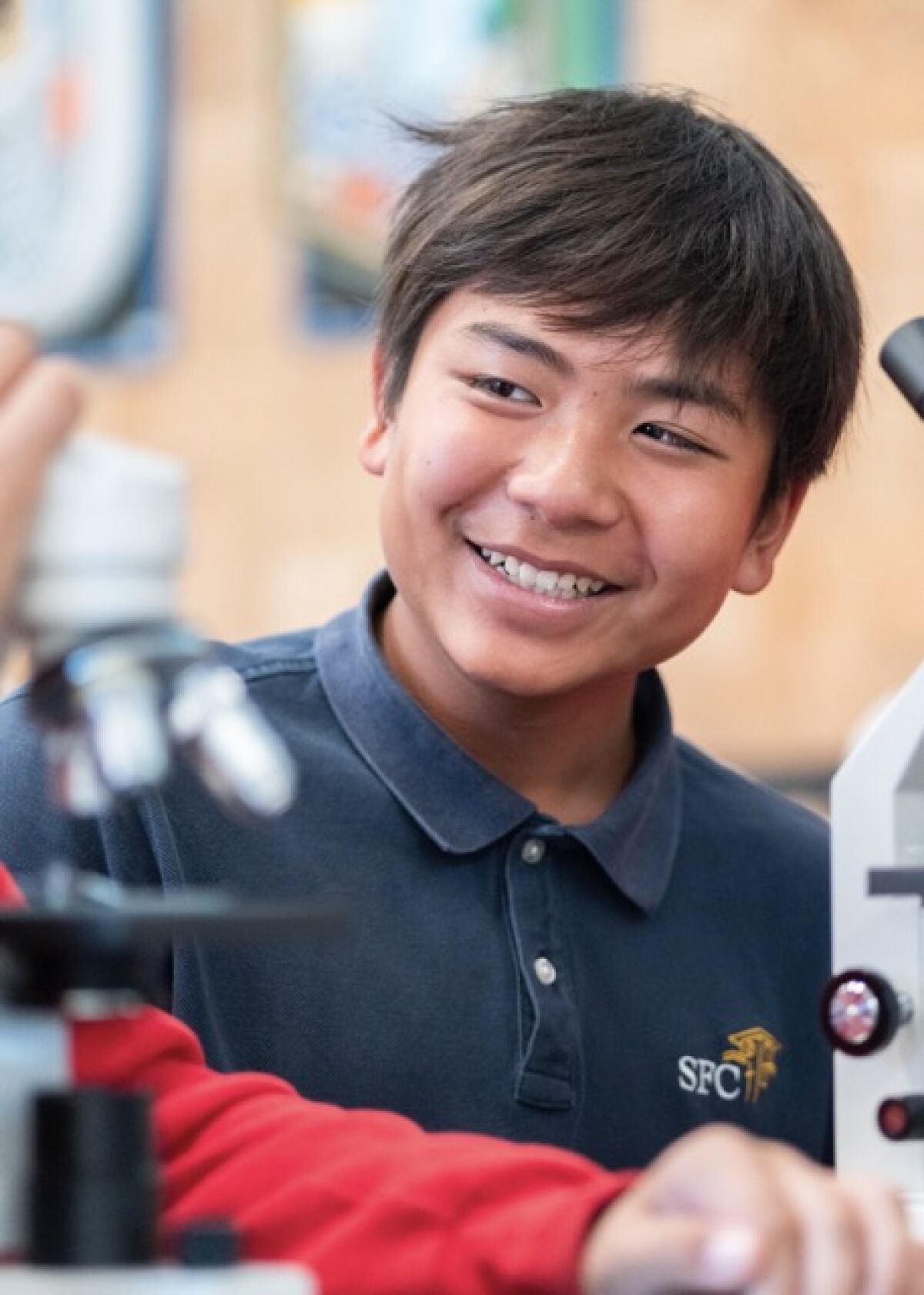 Reid's journey began when he took a public speaking class at Santa Fe Christian (SFC), which helped him gain confidence in public speaking. Little did he know that he would have to stand in front of a podium at the city chambers with an audience of city council members and the mayor. But with his newfound confidence, he proudly introduced himself as an SFC student.
Since then, Reid has volunteered for several community events, including the San Marcos Tree Lighting, Breakfast with Santa, Family Night Halloween, and Easter Bunny Breakfast events for young children. He is currently working on the upcoming "Diversity Town Hall" event in April, where he is excited to represent his Japanese heritage.
Reid has contacted local businesses such as the karate dojo and kimono rental to promote the event and the local economy. He is especially proud to showcase a local Japanese conversation class led by his teacher, Tomoko sensei, who he has known since he was five years old.
Additionally, Reid's efforts have earned him recognition, including a fall award from city hall and the opportunity to meet San Marcos Mayor Rebecca Jones. His teachers at Santa Fe Christian School are proud to celebrate his achievements and look forward to his future contributions to the community. —SFC news release

Get the Del Mar Times in your inbox
Top stories from Carmel Valley, Del Mar and Solana Beach every Friday for free.
You may occasionally receive promotional content from the Del Mar Times.