Solana Beach Civic and Historical Society awards three scholarships for 2023-24
The Solana Beach Civic and Historical Society gathered at Tony's Jacal restaurant June 9 to install the 2023-24 executive board and to present students with scholarships honoring their academic work and their community service. Three $2,500 scholarships were awarded to three highly-qualified students.
Braulio Deans attended Solana Beach elementary schools and graduated from Canyon Crest Academy. In his application, he said that his teachers at Solana Vista and Skyline "left me with . . . a joy for learning that I have carried . . . through high school and now college." He also has a passion for the ocean and works summers as a Solana Beach Junior Lifeguards camp instructor. "I love working with the kids of the community and teaching them about marine safety," he shared.
Braulio currently attends California Polytechnic University in San Luis Obispo, where he is studying mathematics. He was named to the Dean's List in the university's College of Science and Mathematics in 2021 and plans to pursue a Ph.D. in the subject.
"My ultimate goal is to return to San Diego and Solana Beach to contribute to the local academic community, sharing knowledge and mentoring future students," Braulio said.
Max McConville graduated from Canyon Crest Academy in 2022 and plans to pursue a business major, starting at Mira Costa Community College. He also attended local elementary and middle schools and was active in the Junior Lifeguards program at Fletcher Cove.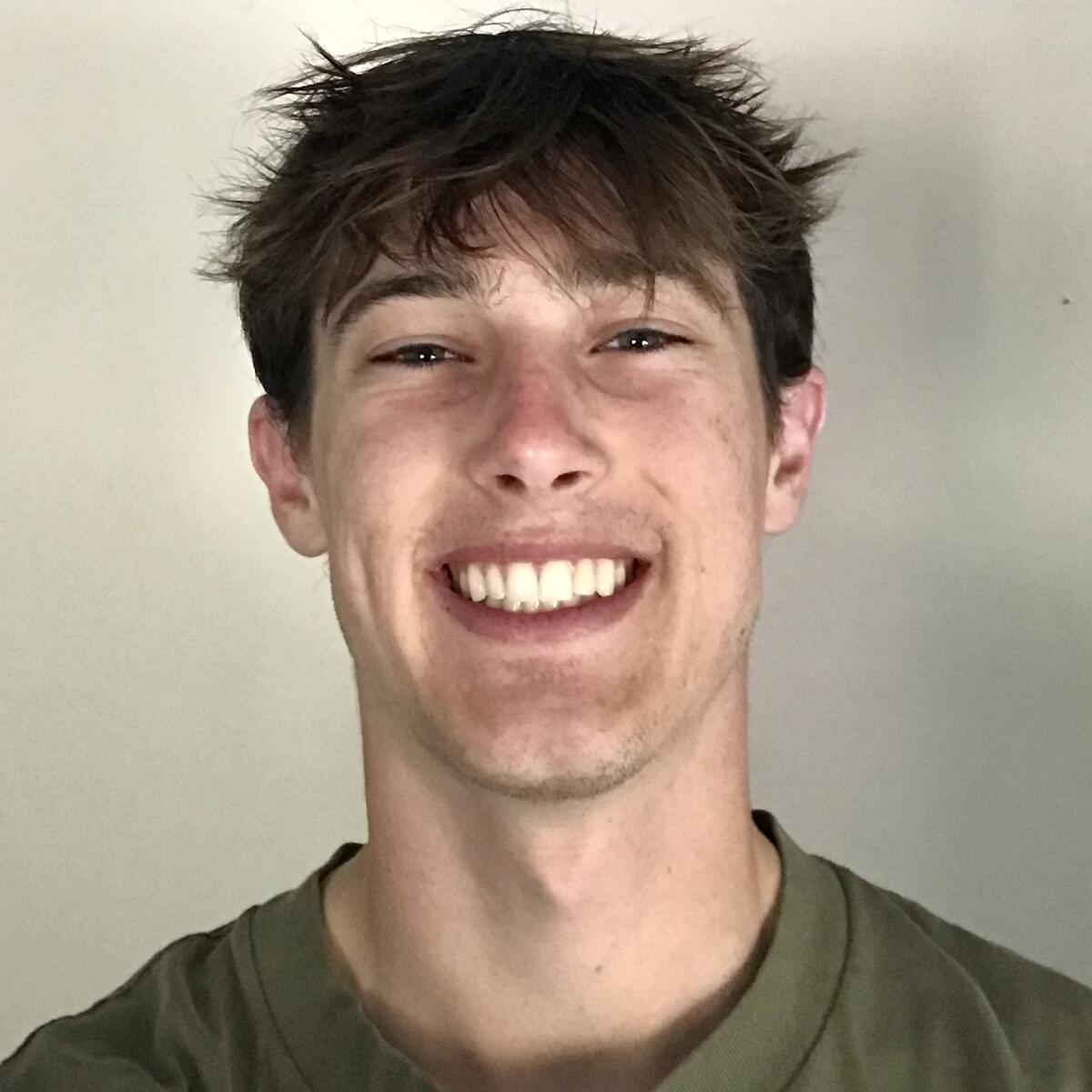 Max became active with the Casas de Luz as a 6th grader and, through that nonprofit program, helped build homes in Tijuana and -- during Covid shutdowns -- sleeping shelters for the homeless in San Diego. He also volunteered as a junior commissioner for the Solana Beach Parks and Recreational Department for more than two years. At Canyon Crest, Max played lacrosse, serving as team captain during both his junior and senior years. Over the summer and next fall he is coaching the high school team.
"In my ideal job," he says, "I would be a general manager for a professional athletics team."
Jacquelyn Perez attends Mira Costa Community College, where she serves as a student ambassador, mentoring younger students at the Boys & Girls Club as well as through the Torrey Pines High School counseling office. Growing up in Solana Beach, she became involved in La Colonia community activities including Día de los Muertos and the annual Easter egg hunt. She also helped make tamales for sale at the Solana Vista Halloween Festival.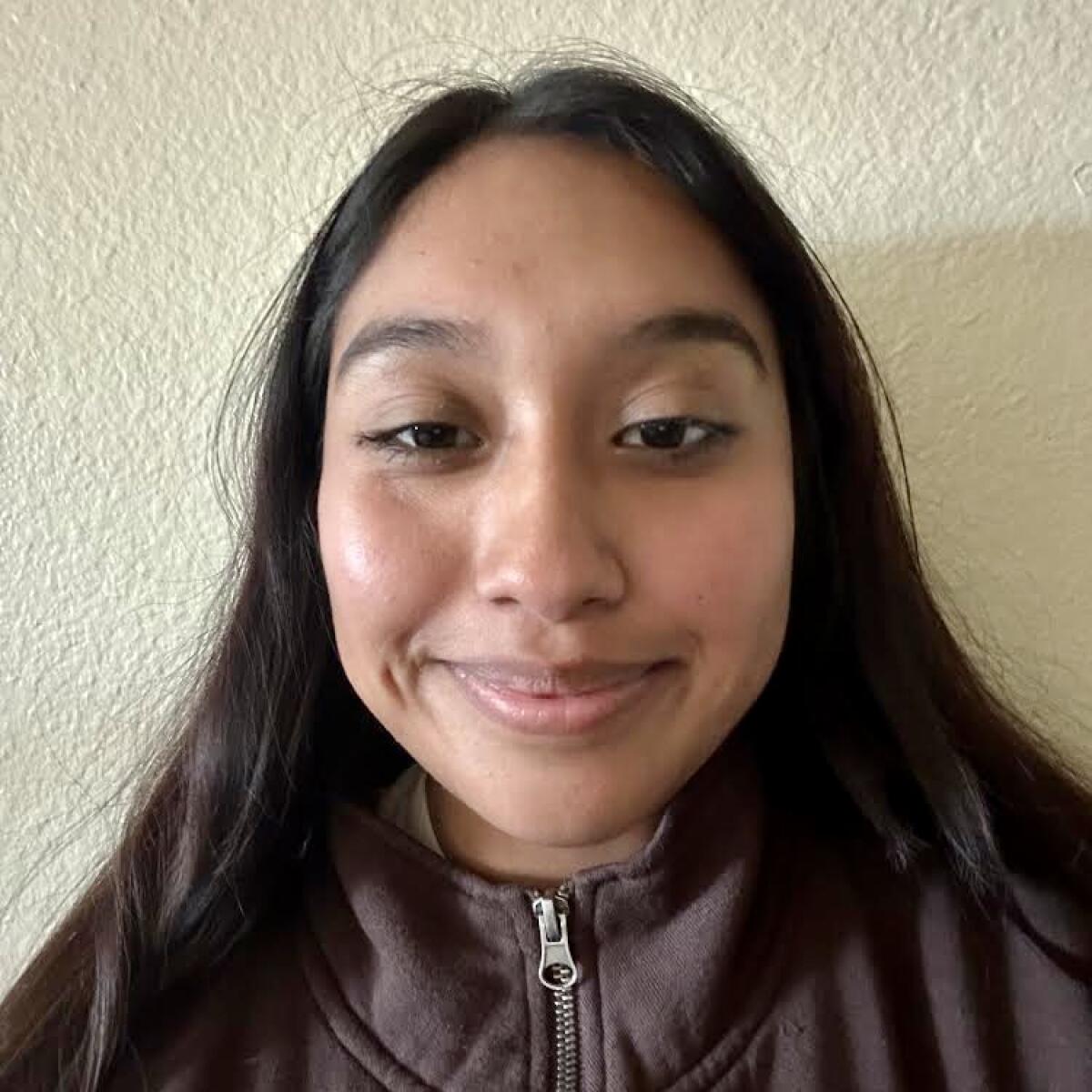 As a high school student at Torrey Pines, Jacquelyn began participating in the Holiday Basket donation event with the Community Resource Center, which now takes place on the Mira Costa San Elijo campus. On campus, she also works at the Student Life & Leadership office and as fair ambassador in public safety.
After completing her studies at Mira Costa, Jacquelyn plans to transfer to San Diego State University and pursue a Bachelor of Science in Criminal Justice.
"I hope to work in law enforcement as a probation/parole officer to help those in need and . . . to give back to the community and to those who have helped me all throughout these years," Jacquelyn said. — Solana Beach Civic and Historical Society news release
Get the Del Mar Times in your inbox
Top stories from Carmel Valley, Del Mar and Solana Beach every Friday for free.
You may occasionally receive promotional content from the Del Mar Times.