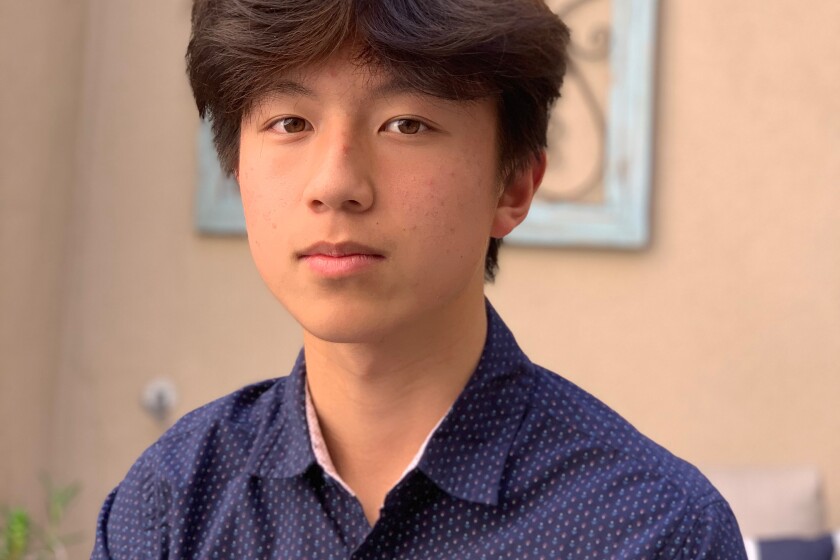 At the recently held California Future Problem Solving (FPS) State Bowl, Ethan Chang, a Canyon Crest Academy sophomore, won first place in the Senior Division of Scenario Writing.
The San Dieguito Union High School District will give students the option for hold harmless grades or credit/no credit as they close out this unusual school year with distance learning.
Walking to school as a child, UC San Diego visiting professor Smitha Vishveshwara asked her father, a black hole physicist, what he did for a living.

The Solana Beach School District has selected Susana Baum, an intervention specialist at Solana Vista Elementary School, as Teacher of the Year and named Mashell Ingrande, secretary at Carmel Creek Elementary School as Classified Employee of the Year.

Canyon Crest Academy senior Christina Wooden was among the 10 California students named 2020 U.S.

Just over 30 San Diego County students have been named National Merit $2,500 Scholarship winners by the National Merit Scholarship Corporation.

The Del Mar-Solana Beach Optimist Club conducted its annual Essay Contest based on a theme of "Is Optimism the Key to Achieving the Dreams you iMagine?"

Traditional graduation ceremonies may not happen this year but the San Dieguito Union High School District is determined to find creative ways to make sure the class of 2020 is celebrated and recognized for their accomplishments.

After requesting emergency aid from the governor to cover revenue lost due to the COVID-19 crisis, the Del Mar Fairgrounds will receive a to-be-determined portion of $40.3 million in state funding that will be distributed among California's many fairgrounds.

The nonprofit Del Mar Village Association will receive a $25,000 advance from the city to support its work in the local business community, part of the city's effort to ease the financial fallout from the COVID-19 crisis.