Abartis Chemical Company helps homeowners and businesses save distressed palms and other trees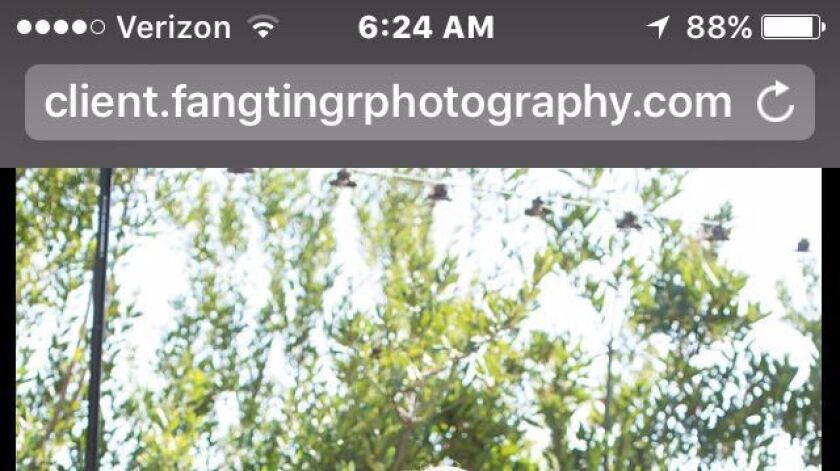 Since establishing Abartis Chemical Company in 1989, Alfred Alyeshmerni has helped many homeowners and businesses revive and restore their palm and olive trees.
"Palms are high value assets and a cornerstone to majestic estates in Rancho Santa Fe and neighboring communities," said Alyeshmerni. "Unfortunately, the palms, which are native to the Canary Islands, are susceptible to a fungal disease called Fusarium Oxysporum."
This fungus is pathogenic to palms and many other plant species. Once exposed, the palms may deteriorate rapidly, which is characterized by unilateral frond wilt and eventual death.
"Fusarium spores may become airborne and spread to otherwise healthy palms," said Alyeshmerni. "Extreme care must be undertaken to prevent the spread of the disease by following proper pruning procedures."
Alyeshmerni said the company has been on the forefront of research in this area and has pioneered many cutting-edge treatments to target Fusarium Oxysporum disease in Canary Island Date Palms.
"We have experimentally tested and refined our treatments through collaboration with plant pathologists, major agricultural laboratories and distributors," he said.
He has also developed a treatment program for olive and pepper trees infected with Xylella Fastidosa. "Olive trees create a Tuscan ambiance such as in The Bridges community in Rancho Santa Fe where we are presently treating several hundred trees," said Alyeshmerni. Throughout the years, the company has treated several thousand palms and olive trees, and Alyeshmerni said only a handful, about 10-15, have not survived.
Local resident Dennis Samaritoni reached out to Abartis Chemical Company a few years ago when he noticed that two of his palm trees might have a problem. They weren't looking as green and robust as they initially were so Alyeshmerni came out to examine the trees. The trees were also tested by a soil and plant laboratory in 2013. The pathology report showed both Canary Island palms were infected by fusarium and Alyeshmerni proceeded to treat the trees.
"My wife and I thought we were going to lose both trees," said Samaritoni. With help from Alyeshmerni and Abartis Chemical Company, the trees are much healthier. "One of the palms is flourishing and the other is nicely recovering," he said.
Steve Hodsdon also found success using Abartis Chemical Company. About three years ago, Hodsdon lost one of his Canary Island palms and asked Alyeshmerni to inspect the other nine palms on his property. After finding out that four others had fusarium, Alyeshmerni came up with a program to save them and the company began treating the diseased trees. "He is a miracle worker for trees," said Hodsdon. "They are now the best-looking palms in the neighborhood.
Hodsdon has been very impressed with the service he has received. "The company has been very thorough. They show up on time, they do what they say they are going to do and they clean up very well," said Hodsdon. "They are the best in their industry, without exception, in saving and servicing trees."
"It is important for homeowners to begin treatment promptly before the disease progresses," said Alyeshmerni. His company's program includes prophylactic treatment of infected and healthy trees in order to contain the disease. "I love to see how happy people are when their trees recover and are healthy again."
For more information and a free evaluation, visit www.abartischemical.com or contact 1-800-CHEMGROW (1-800-243-6476).
- Business spotlights are developed through this newspaper's advertising department in support of our advertisers.
---