Massage therapist Juan Reque treats pain of professional and amateur athletes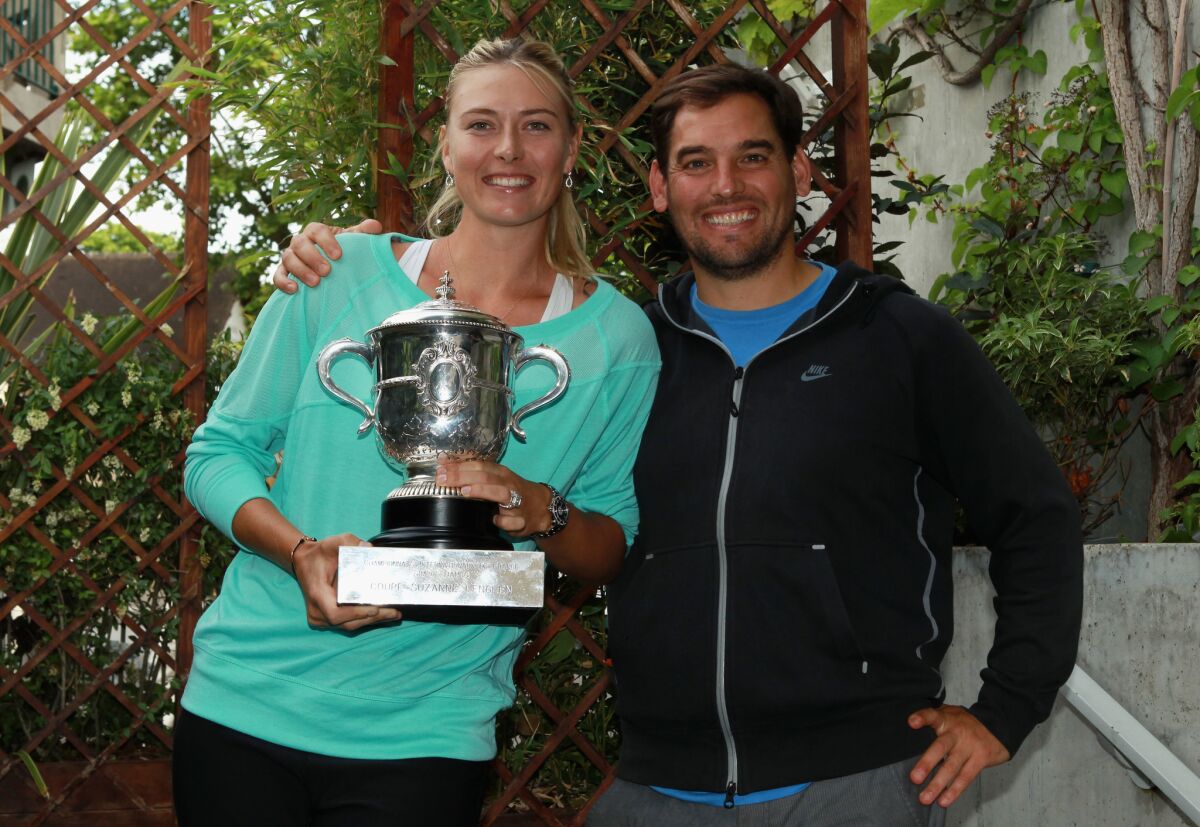 With the perfect touch, licensed massage therapist Juan Reque has worked with some of the world's biggest stars, including professional tennis player Maria Sharapova.
"There is nobody who knows my body better than Juan Reque," Sharapova says in a testimonial on his website. "This is really important when you have a busy schedule and you have to prevent injuries."
For more than 20 years, Reque has helped treat the pain of professional and amateur athletes. For five years, from 2008 through 2013, Reque worked with Sharapova, even relocating to Los Angeles to help her recover from shoulder surgery in 2008. After her surgery, Reque provided post-operative therapies that have kept Sharapova in top physical condition and pain-free.
"Working with elite athletes makes you proud," Reque said.
Reque connected with some of the world's best tennis players when he was a member of a tennis country club in Spain, his native country.
After earning his physical therapy and sports science degrees, he went on to work as a trainer for the Association of Tennis Professionals. As a trainer, he traveled for five years with the Spanish Davis Cup team, setting up a service network to deal with injury prevention and treatment.
"I like hands-on treatment," said Reque, also licensed in massage therapy, European physical therapy, and strength and conditioning coaching.
"Hands-on treatment is what I like to do," he added. "I'm good at it and can really help a lot of people with my hands."
Reque brought his perfect touch to San Diego three years ago, when he moved to the city with his family in 2013 and opened his Solana Beach-based business Injury Recovery Massage.
He specializes in treating people with chronic pain who have already been to the doctor and to a physical therapist.
"That's when they come to me," he said. "My approach is different. It's much more effective."
Reque uses an innovative hands-on treatment known as Active Release Technique. It is a soft tissue movement-based massage that treats certain tendinopathies and muscle problems.
In a large number of chronic injuries, such as muscle strains or joint pains, the injured area presents scar tissue and limitation of movement. ART uses tension with movement to strip scar tissue from muscles and tendons to regain functionality.
He is also able to hone in on the source of the injury. Rather than simply focusing on the presenting physical symptoms, he determines the principal cause of the problem, which often goes undiagnosed. His treatment concentrates on releasing muscle tension, regaining joint mobility and activating muscles.
"Every new client is a new challenge," he said. "I try to make their life better, which is ultimately the goal."
Injury Recovery Massage is located at 674 Via de la Valle, Suite 215, Solana Beach.
Reque offers 30-minute, 45-minute and 60-minute sessions. As a special introductory price, he is offering a 45-minute session for $60.
To learn more or make an appointment, call 310-706-1984 or visit injuryrecoverymassage.com. Clients and potential clients can also book an appointment using the MINDBODY app.
Diane Y. Welch contributed to this article.
Business spotlights are developed through this newspaper's advertising department in support of our advertisers.
---