Local attorney provides personalized estate planning services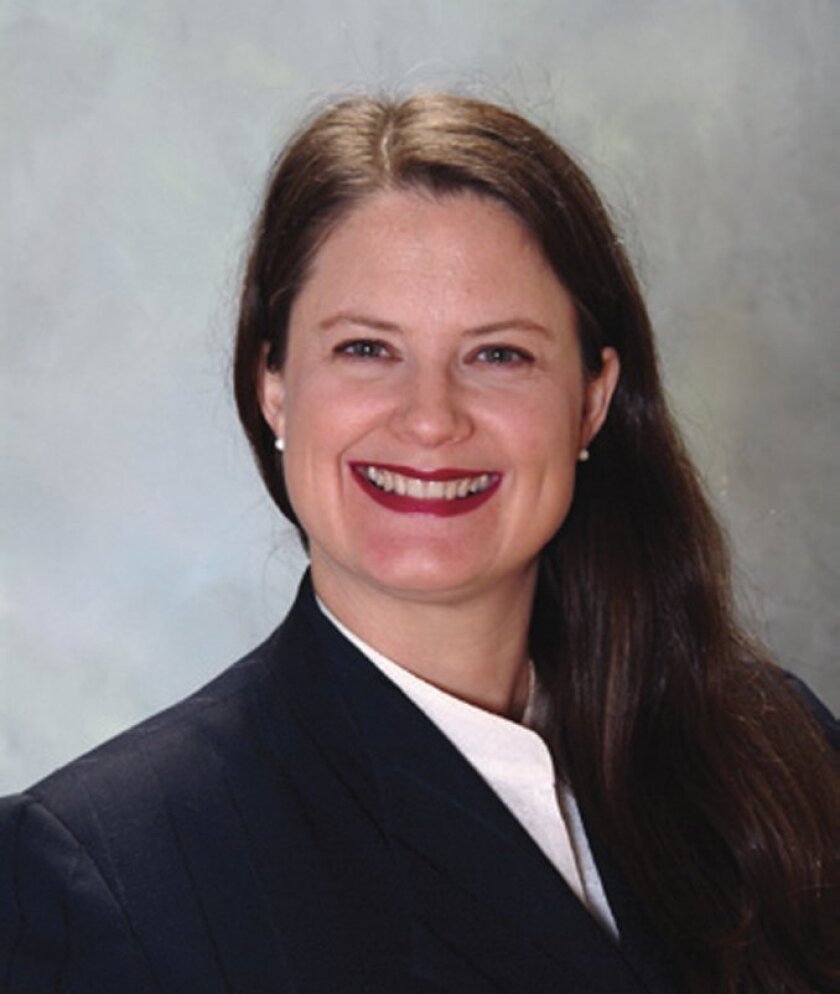 Death is a difficult subject. That's why many people put off estate planning and trusts until it's too late.
"Even attorneys who specialize in estate planning put off making changes to their plans," said local attorney Dale Fields Rhett. "It's just human nature. It's not something you really want to think about."
Rhett, an estate planning and trust attorney, whose office is located in Carmel Valley, makes the process as easy as possible for her clients — often working with them in the comfort of their own homes. She created this concierge approach about six years ago.
Her hands-on services sets her apart from others, she said. It comes from an understanding of the needs of her clients, some who are elderly, homebound due to disability, have small children or simply prefer not to go to an office.
Working closely with her clients, Rhett takes the time to thoroughly and thoughtfully personalize their plans. Every situation presents a unique challenge, she said, comparing estate planning to a puzzle.
"People think estate planning is cut and dry for everyone, but every situation is different," Rhett said. "I am very careful not to sell forms. That's not what interests me. That's not what I do.
"I'm more interested in helping people make choices about what they want in their estate plans," she added. "You really cannot have it all, in most cases. You have to make choices."
People should start thinking about estate planning and trusts when they have their first child, Rhett said. The discussion often does not come up until marriage or divorce or when a parent dies.
"You realize life — how important it is," Rhett said. "But if you think about it when you have that child and you get it done, you'll be very glad that you did."
And just because you create a plan doesn't mean you shouldn't go back to it. In fact, you should review your plan. Often.
"You cannot plan for every eventuality, but reviewing your estate plan frequently and paying attention to the news for any changes or any new issues that appear to be on the horizon is a good idea," Rhett said.
Another reason to start thinking about estate planning? Inflation and property values are on the rise. "Those two things, I think, are going to have a large impact on estate planning," Rhett said.
California homeowners and people with high-value assets, particularly, need specialized, personalized care, she said.
People might think that they are under the federal state tax limit right now, but it doesn't mean they will be when they die, Rhett said. Additionally, the cost of old age is going up, she said, so people should begin thinking about long-term care insurance when they retire or even before they retire.
"It's an important thing to think about before you are priced out of the market by your age," she said.
Above all else, Rhett recommends those thinking about estate planning and trusts to interview at least two or three different attorneys before making a decision, and to not make a decision based on cost — unless you have nothing to lose.
"If you really have no assets and you don't own a piece of real estate, that's fine," Rhett said. "If you own a home and you have assets — and especially if you have children that are minor or disabled — make sure you get an attorney that you feel comfortable with. That might not be the best attorney for someone else."
A graduate of Washington and Lee University School of Law, Rhett started practicing law in 1996.
In addition to estate planning, she assists clients with business succession planning, as well as adoptions and prenuptial agreements and centers on non-litigation. She also supports clients who have disabled adult children or minor children in need of spendthrift trusts.
Rhett's office is located at 12526 High Bluff Drive, Suite 300, Carmel Valley.
Call 858-381-5292 or visit www.rhettestateplanning.com for more information or to schedule an appointment.
Business Spotlights are developed through this newspaper's advertising department in support of our advertisers.
---