Broken Yolk Café serves breakfast, lunch daily in Del Mar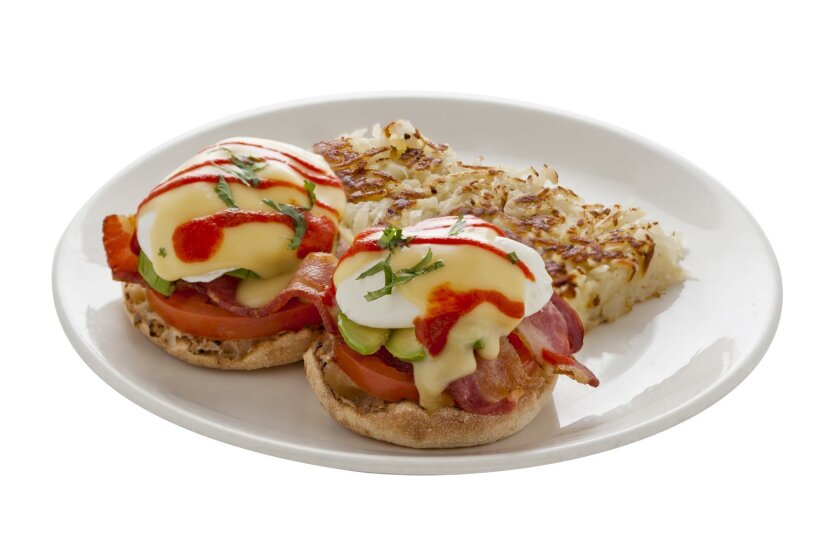 Although Del Mar's Broken Yolk Café just opened in the summer, it has already become a breakfast and lunch staple in the community.
Owners Randy and McKenzie Corrigan, who live in Carmel Valley, were pleased to bring the popular restaurant chain close to home.
"We always wanted to open up a store in the neighborhood," Randy Corrigan said.
Corrigan grew up in the restaurant business. Part of his family owned pizza places in Mexico. A La Jolla native, Corrigan and his family had also been longtime customers of the Broken Yolk Café in Pacific beach, the local chain's original location.
Believing in the concept, the Corrigans became the first Broken Yolk Café franchise owners.
The couple opened their first Broken Yolk Café in Oceanside five years ago. A year later, they opened a second location in Carmel Mountain Ranch.
Having lived in Carmel Valley for nearly a decade, Corrigan said it was an easy decision to open a third eatery in Del Mar.
"We live right around the corner," said Corrigan, adding that the café holds fundraisers every week for local schools and sports organizations. The restaurant raised $10,000 during its soft opening for the Del Mar Union School District. "We're excited to be here."
The Del Mar restaurant opened in August 2015 in the renovated Beachside Del Mar shopping center.
Though new to Del Mar, Broken Yolk Café has served home-style food to San Diegans since 1979. Del Mar's café continues the chain's tradition of good food and good service.
"It's got a great reputation," Corrigan said. "It's always been owned and operated by family, even with the franchises. There's a lot of hands-on operators."
Broken Yolk Café serves breakfast and lunch from 6 a.m. to 3 p.m. daily.
With more than 13 different omelets plus a variety of breakfast favorites, including pancakes, waffles and French toast, there's something for everyone at Broken Yolk Café. Breakfast specials for $6.95 are available from 6-8 a.m. every day.
Breakfast is served all day, but those craving lunch can choose from an array of half-pound Angus burgers, sandwiches and wraps, and soups and salads.
"We've got large portions and fresh ingredients," Corrigan said.
The Del Mar café features Broken Yolk Café favorites, but it was also crafted specifically for the coastal community.
The local spot is a little less than 4,000 square feet, with a cozy, covered outdoor patio. It's the first to feature a contemporary design and beachside theme with a Hamptons-style interior.
It is also the first location with a breakfast bar instead of a breakfast counter. The café offers a specially designed drinks menu with signature breakfast cocktails.
"It's been great," Corrigan said. "We're excited for the future."
Broken Yolk Café is located at 2642 Del Mar Heights Road in Del Mar. For more about the Del Mar location, call 858-509-9655 or visit thebrokenyolkcafe.com.
---