Del Mar's All Creatures Hospital undergoing remodeling to better serve clients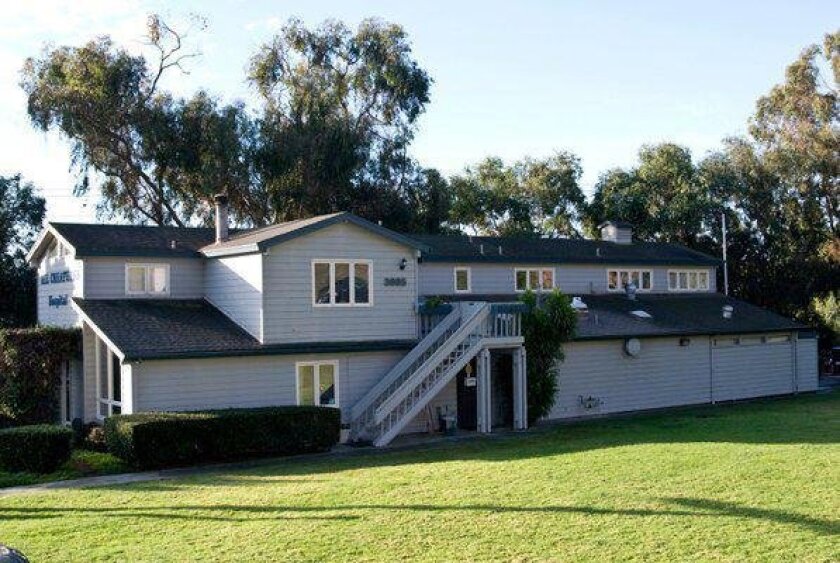 For more than three decades, All Creatures Hospital has cared for animals big and small. To continue to provide the best quality veterinary care, the Del Mar-based clinic is completely revamping its space.
"We'd like to thank everybody for putting up with the various noises," said Dr. Michael Mulvany. "They're all temporary, and it's all for the betterment of our patients."
All Creatures Hospital opened its doors in 1983. Although the hospital has been refreshed over the years, this is the first time it is being completely remodeled since it first opened.
The modernization project kicked off in November. Since then, much of the two-story, nearly 5,000-square-foot building has been completely revamped. The project is expected to be complete by July.
"We've done bits and pieces, but this is a substantial remodel to modernize everything," Mulvany said. "We've lived inside the confines of the structure, and now we're making the structure work for us."
With an emphasis on preventive medicine, All Creatures Hospital offers annual wellness exams, puppy and kitten health care packages, immunizations, senior pet programs and microchips. The animal hospital also features dental and surgical suites for in-hospital procedures, and after the remodel project, will now offer boarding services.
"Whatever we do, it's in the best interest of our patients," Mulvany said. "If we've done the best that we can do, then we can go home at night knowing we've done the right thing."
All Creatures Hospital is a family-owned and operated business.
Mulvany joined All Creatures Hospital in 1984, one year after it opened.
A Carmel Valley resident, he graduated from veterinary school in 1983. After a one-year medical and surgical internship at a 17-doctor hospital in Santa Cruz, he joined All Creatures Hospital and became the sole owner in 1997.
His wife and son both work at the hospital.
"I like working with the clients, and I like seeing the patients," said, Mulvany, a San Diego native who began volunteering at a veterinary clinic when he was a high school student in Point Loma.
Open from 6 a.m. to 8 p.m. daily, including weekends and holidays, All Creatures Hospital offers 24-hour hospitalization. A total of six veterinarians and about two dozen staff members work at the hospital.
"Our staff members look at every pet coming through the door and treat them as if it's their own," Mulvany said. "We try very hard to do the same with the clients, too, because they're the ones that are bringing their pets in here."
"I love the clients and I love the animals," added Hospital Manager Jean Hamilton, who has worked at the hospital for 28 years. "You feel like you're making a difference."
All Creatures Hospital is at 3665 Via de la Valle in Del Mar. For information, call 858-481-7992 or visit www.allcreatureshospital.com.
---