Hall Private Wealth Advisors celebrates one-year anniversary in Solana Beach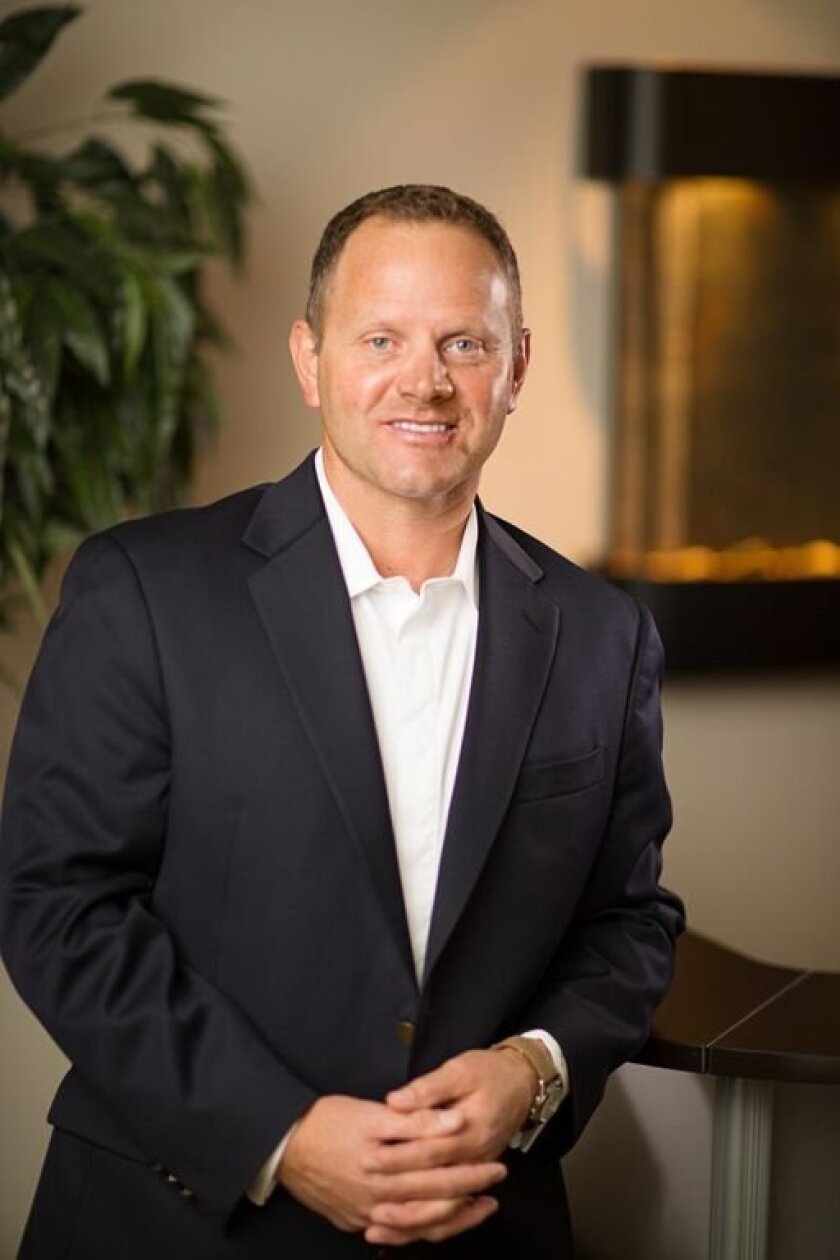 Hall Private Wealth Advisors is celebrating its one-year anniversary of serving clients in the community and across San Diego County.
Although the wealth management firm opened its doors in Solana Beach last April, the firm's staff members have more than 100 years of combined experience working with a wide range of individuals and businesses, from entrepreneurs raising capital to Fortune 1000 companies managing growth.
In fact, Russell Hall, founder, owner and managing director of Hall Private Wealth Advisors, established the firm after 25 years of experience in wealth planning and asset management.
"The added level of control for the benefit of our clients has been incredibly refreshing," Hall said.
A New York native, Hall holds a bachelor's degree in business administration with concentrations in economics and finance from New York-based Alfred University. Hall relocated to San Diego in 1990, when he started his career with PaineWebber, which was later acquired by UBS. He spent 18 years with the company before moving his practice to Morgan Stanley, where he spent an additional seven years.
Hall became senior vice president of UBS early in his career, focusing much of his energy on indexing. The process involves creating investment models and trying to represent various asset classes and sectors using low-cost exchange-traded funds.
"That made me feel like I was doing my job," said Hall, who was consistently ranked in the top tier as senior vice president and later as corporate client group director and senior portfolio management director. "I was efficiently meeting my clients' objectives."
In 2010, Hall created Connequity, a sales tool designed to help business professionals better connect with clients. Like a dating service for the business world, Hall described the tool as "eHarmony meets LinkedIn."
With his first startup off the ground, Hall decided to finally start his own firm.
"It's been an amazing journey putting myself in the shoes of an entrepreneur," he said.
With three advisors and seven employees, Hall Private Wealth Advisors has a well-rounded team that fits most clients' needs.
Among the staff is Patrick Maher, the firm's senior vice president, who has worked as a wealth advisor for nearly four decades. Amanda Rocca, vice president of client experience, has worked in the financial industry for more than 20 years. Natalie Stillman, vice president of financial planning, is also a longtime dedicated and passionate certified financial planner.
"We're surrounded by an amazing team here," Hall said. "We've got unbelievable resources and talent at our fingertips."
With a well-rounded team, the firm is able to serve a variety of clients, from business owners to senior executives. Most of the firm's clients come from the local communities of Solana Beach, Del Mar, Carmel Valley and Rancho Santa Fe.
"My personal clients tend to be successful entrepreneurs, senior executives and business owners," explained Hall, who lives in Solana Beach with his wife of nearly 18 years, Amy, their 9-year-old daughter and twin 7-year-old boys. "I also manage money for a number of high-net-worth families where we work with not only the parents, but the children and in some cases, the grandchildren. We collaborate to help families pass wealth to the next generation. We also help educate children on the value of money and try to help them learn about investing."
Hall set out to start his own firm to help bring integrity and transparency to the financial services industry. He also wanted to keep things simple for clients, improving their experience.
So instead of a 50-page report like the kind they receive from the big banks, Hall and his team have perfected a one-page snapshot that showcases key metrics from their clients' portfolios.
"That is one way to bring peace of mind to our clients' financial situation," he said. "Wealth management can be extremely complicated, and generally, when I find things to be complicated, there's something wrong. So I try to keep it simple."
As a boutique firm, Hall Private Wealth Advisors also offers reduced fees and flexibility. Using a hybrid model, Hall Private Wealth Advisors serves as a registered investment advisor (RIA), yet clients also have the ability to transact through the firm's broker dealer.
"I feel like we have the best of both worlds with the hybrid offering that we have," Hall said. "It gives us the ability to hold positions that might be more passive and not charge a fee on them. We only charge for business that we manage. We might oversee positions and advise on them, but it doesn't mean we need to charge a fee on them."
Most clients come to Hall Private Wealth Advisors by word-of-mouth. And new clients have found the firm over the past year because of its exceptional customer experience.
"We have bandwidth. We have capacity. And we have scale," Hall said. "We make every effort to deliver on the things that we can control, which are service and response times, as well as the investment choices that we make. I think that sets us apart."
Hall Private Wealth Advisors is located at 462 Stevens Avenue, Suite 105, in Solana Beach.
For more information, call 858-263-1675 or visit www.hallprivatewealthadvisors.com.
---