'It's how we do it in Brazil,' says owner of Natura Waxing Lounge's specialty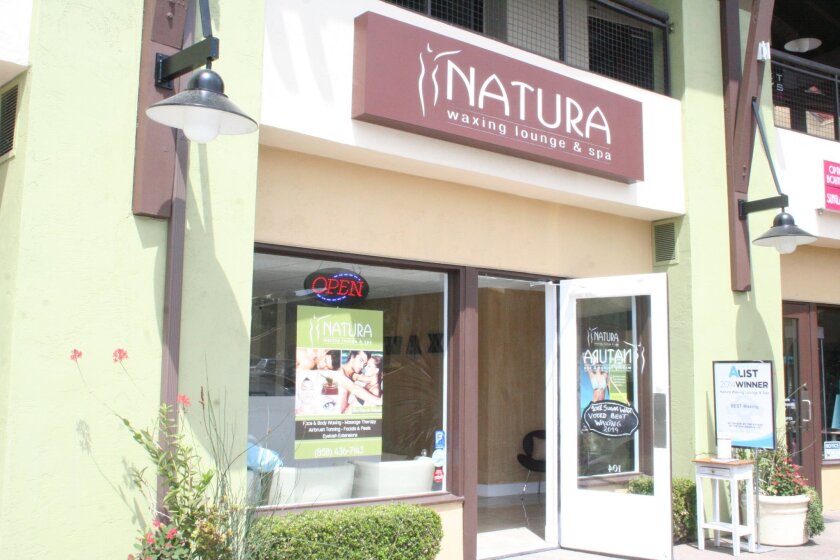 Born in Brazil, Rafaela Chagas has become a local expert on Brazilian waxing. With three shops, including a new Solana Beach site, "Brazilians" are Natura Waxing Lounge & Spa's specialty.
"The real Brazilian technique, the real Brazilian recipe, the real Brazilian way of doing Brazilians — it's how we do it in Brazil and it's what we offer here in Solana Beach," said Chagas, owner of Natura Waxing Lounge & Spa.
Located in the Boardwalk shopping center, Natura Waxing Lounge & Spa opened in Solana Beach mid-April. The roughly 1,200-square-foot store offers a variety of health and beauty services, including airbrush tanning, facials, massage and full face and body waxing for men and women.
But the Brazilian wax is the shop's claim to fame.
Chagas learned the technique in her native country and has been working in waxing ever since she came to San Diego 12 years ago.
"I have passion for waxing and skin care," Chagas said. "I like making my clients happy. They leave feeling beautiful."
In 2010, Chagas founded Natura Waxing Lounge & Spa in Pacific Beach, opening a second location two years later in La Mesa, where she lives with her family. Chagas recently brought the chain to Solana Beach for her North County clients.
"We wanted to expand up north because we have clients from Carlsbad, Encinitas, Solana Beach, Del Mar and Carmel Valley who used to drive all the way to PB," said Chagas, adding that she and her family frequents the area for dining, shopping and visiting the beach.
"It's a beautiful area," she said. "I've always had a crush on this area. I'm glad we're finally here."
With her own clients at all three locations, Chagas frequents every store throughout the week. She also personally trains her aestheticians so they know the "real Brazilian technique."
The real technique, she said, is to use three types of wax: hard, soft and natural wax. She and her husband make the natural sugar wax at home. The hard and soft waxes are also natural.
"That's why the Brazilian wax is our specialty," Chagas said. "By mixing all the different types of wax, we can provide you with the best results."
The Solana Beach store is at 437 South Highway 101, Suite 104. It is open 10 a.m. to 6 p.m. Monday through Saturday and closed Sundays.
Call 858-436-7143 or visit naturawaxspa.com.
---