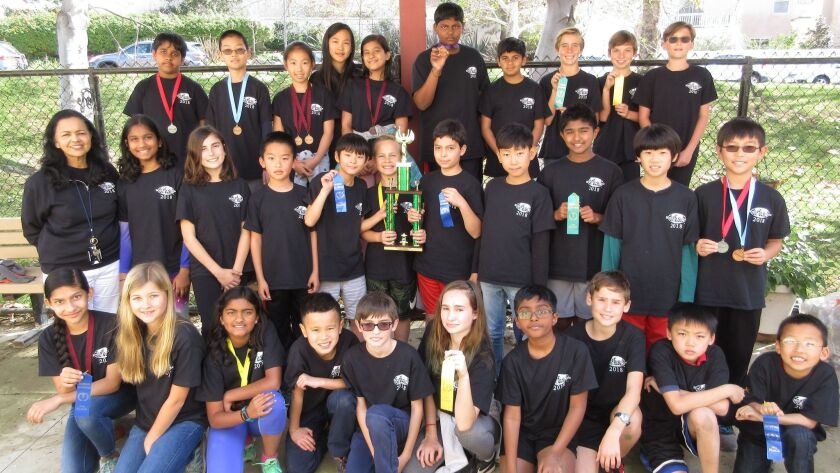 Torrey Hill students from 5th and 6th grades took part in the Regional Science Olympiad competition Feb. 10 at Carlsbad High School. There were 120 teams from 34 middle and elementary schools from all around San Diego County.
Students took part in 23 different events covering all areas of science. Torrey Hills placed 10th and qualified to go to the 2018 Southern California State Science Olympiad Tournament April 7 at Caltech in Pasadena. Torrey Hills had two teams at the event with a total of 30 students.
Torrey Hills placed 2nd and 4th in Towers, 5th and 11th in Hovercraft, 8th in Road Scholar, 10th in Experimental Design and Potions and Poison, 11th in Anatomy, 13th in Mystery Architecture and 15th in Battery Buggy.Torrey Hills congratulates all the students who were willing to sacrifice many hours of practice and studies to participate in this event.
---